These double yellow lines are being the branded the most pointless in Britain as they run down a narrow alleyway barely wide enough to fit a car.
Residents were left baffled when the markings mysteriously appeared off Walsgrave Road in Coventry last month.
The street – which is only around 6ft (1.8m) wide – lies behind large iron gates, and only leads to another back alleyway behind a row of shops.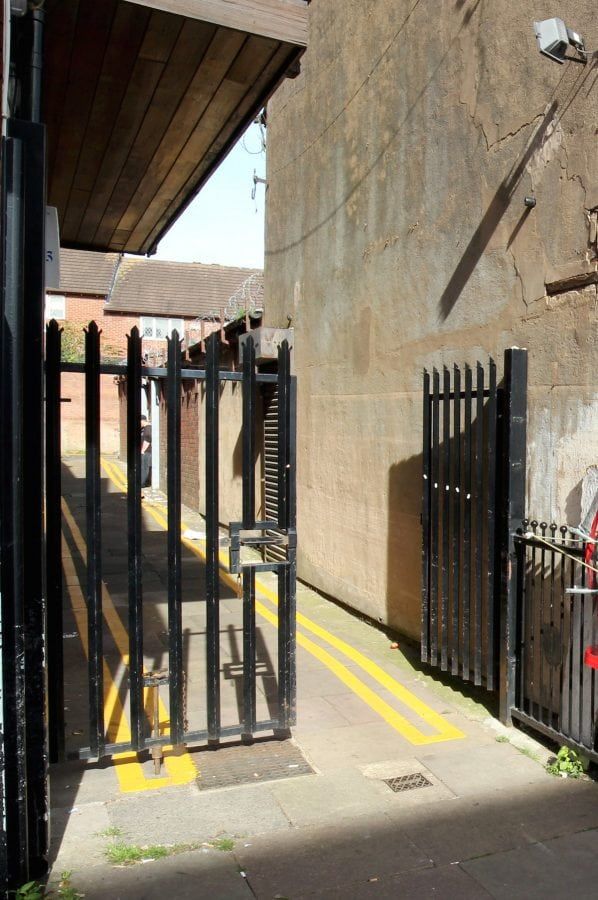 Locals say the passage is just wide enough for a small car to squeeze down and anybody parking there would not be able to open their doors anyway.
Lyn Dowling, 63, decided to take a picture of the bizarrely painted lines when she noticed them whilst having lunch with a friend on September 30.
The admin worker said: "As soon as I saw the lines, I just had to get my phone and take a picture, it was absolutely hilarious.
"I walk down that street all the time, and I have never noticed any cars parked there, no motorcycles or bikes or anything.
"They looked like they'd been freshly painted, and I imagine they would only have appeared the day before.
"It could be one of the narrowest roads to have double yellows – they're probably the most pointless in the country.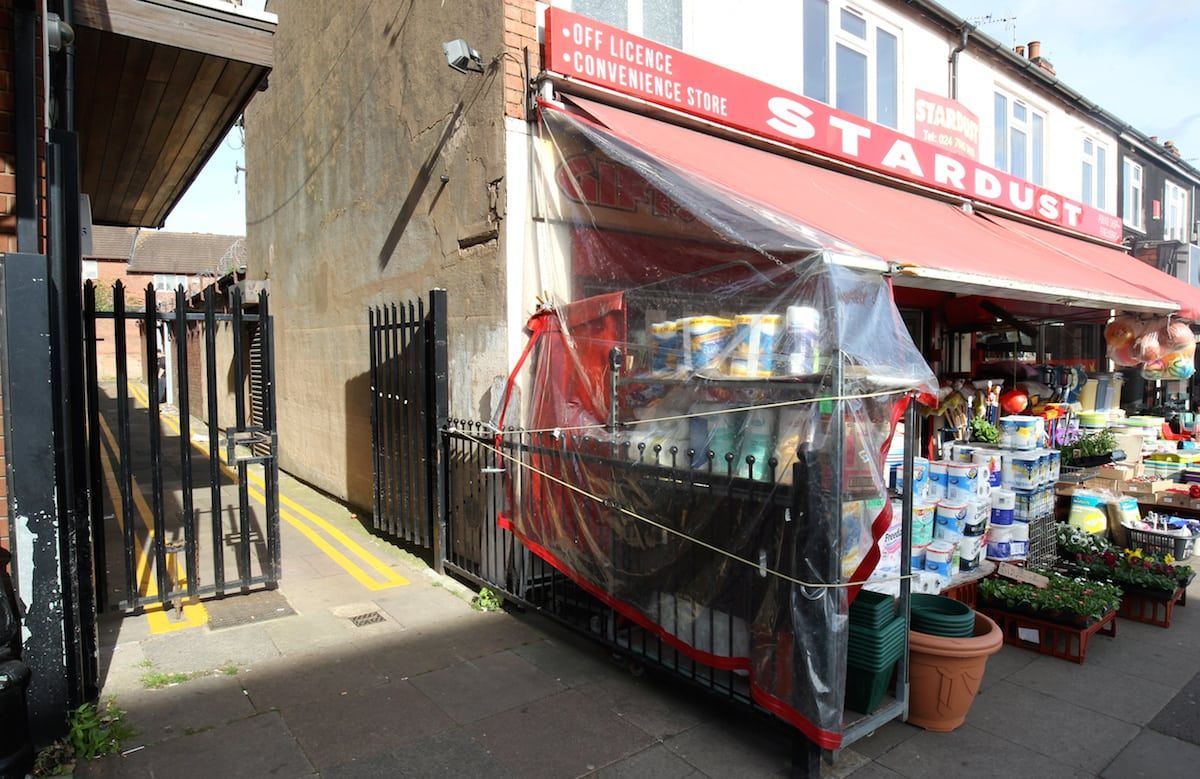 "The shop next to the alley used to use the it to store bags, but they would always move them before the end of the day. It was temporary storage, basically.
"Even if you wanted to park down there, you would have to get through the iron gates, which are sometimes locked.
"So you'd have to get the key, and then you'd have to squeeze your car down there – probably risking taking off your wing mirrors.
"And even if you did all of that, you'd still have to find a way to squeeze out of the car, which would probably be impossible unless you were a stick-man.
"There must have been some sort of reason why they were painted, but it's hard to see why.
"I guess it just means that people will be even less willing to try and put their car there, which I suppose isn't a bad thing."
Another local resident Brian Gear, 56, added: "You can't help but laugh, its just comical really.
"You would struggle to get your car down there and there's no way you'd be able to open your doors, you'd have to jump out of the boot."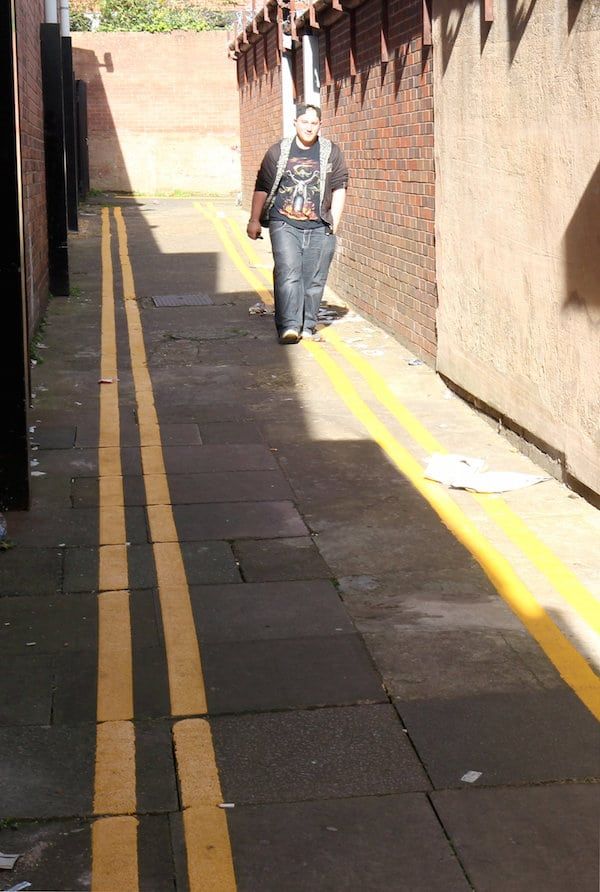 Coventry City Council has said they are not responsible for the paintings because it is a private road.
A spokesperson for the authority said: "The alleyway in question is not an adopted highway and the council has not been involved in the issue.
"It is a private matter for the road owner.
"When we do put double yellow lines on an adopted road there is a legal process we have to follow, including advertising the changes, so road users can have their say."
https://www.thelondoneconomic.com/must-reads/weird-news/man-exposed-train-first-thing-morning/13/10/