A bin lorry driver couldn't believe it when he caught this dramatic picture of a menacing storm brewing.
Rich Renton, from Duns in the Scottish Borders, was driving with two colleagues on his usual collection route when the looming cloud caught his eye.
The 53-year-old quickly snapped a picture on his phone of the cloud hovering over the sea at Burnmouth, Scottish Borders.
Rich, a photography enthusiast, said: "I could see something coming over the land and got out of my truck and took a quick snapshot on my phone.
"It looked like the cloud was about to come over the land and the scenery was beautiful. I thought it was brilliant.
"The sun was shining above the land and I really liked the atmosphere."
And he even managed to capture a fishing boat heading back towards the harbour in the fascinating picture.
Rich said: "There was also a tiny fishing boat coming into the harbour in the distance.
"It's the tiny white dot in the distance just out to the right of the cloud which you would easily miss.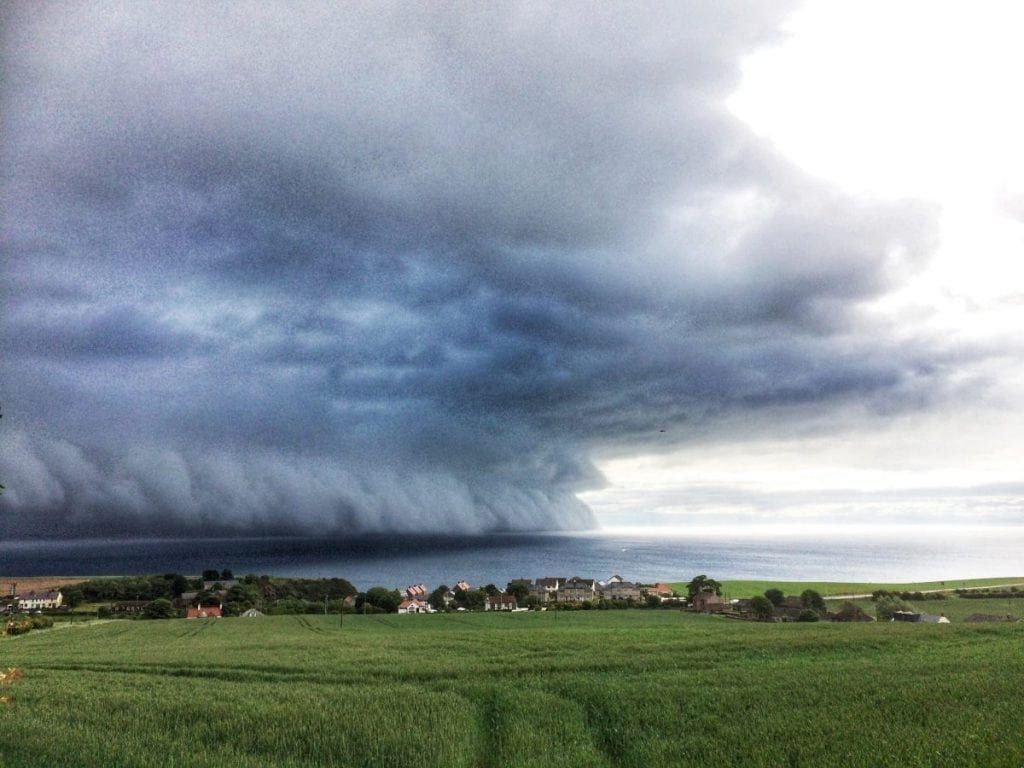 "I like taking pictures of nice scenery but it does also depend on getting the timing right."
Rich, who has been taking pictures for more than 30 years, posted the stunning photo on social media and it has since received more than 1,000 likes on Facebook.
He added: "I've been overwhelmed by the response on Facebook.
"It has received a lot of attention."
In pics – Early risers enjoy Beautiful scenes at Stonehenge for Summer Solstice