How to change my career: Step 1 – making the right decision about moving jobs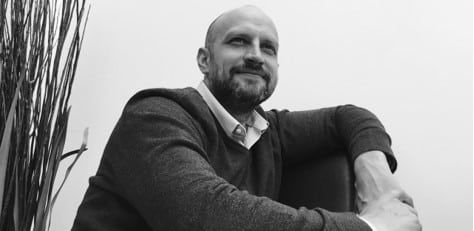 Someone once told me 'Everyone is looking for a new job, a new house, or a new lover'. If you're lucky in love, and a new house isn't your priority, then it's a new job you seek. Chances are you've been trawling the internet searching information on 'how to change my career'.
The London Economic interviewed expert Life Consultant Oliver Martin to get his top tips on making that huge decision to change your career.
How to change my career: Recognise, Action, Review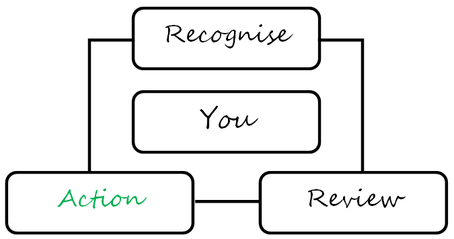 The days of sticking to a single job for 35years are long gone and the opportunities to make a career change are vast. A question I get asked a lot is how to make the right decision about moving. And rightly so, as in the main, we are looking to take this step to improve something in our lives. It's an important decision to get right.
As a result of dreadful shift patterns, 24/7 on-call rotas, little opportunity for promotion, frozen pay, increased pension contributions, and low morale, I decided to leave the police force.
First of all there are 3 steps which my clients will re-visit over again and over again to make the right move:
Recognise
Action
Review
STEP 1 – RECOGNISE
Why are you searching Indeed and Linkedin for hours on end without ever applying for a job and waking up feeling as incomplete and unsatisfied as the morning before? Probably due to not recognising the cause.
Firstly, start by considering the status, certainty, autonomy, relationships and fairness within your current role and being honest with yourself about what is it you want from work and life. For example, do you really want to commute 4hrs a day or would you rather incorporate a cycle to a more local job that pays less but improves your work/life balance?
As a consequence of understanding the cause, you can progress to narrowing your job search and picking potential changes. For the better.
Moreover, to then further assist you on how to make the right decision about moving, use the following elements to prompt effective thinking (PPLEM):
WHAT PHYSIOLOGICAL BENEFITS WILL THE NEW ROLE BRING YOU?
Rather than sit on a train, the ability to incorporate a run to the office, access to a gym or eat at a subsidised healthy kitchen would be great. Or perhaps the fresh air will improve your health.
WHAT PSYCHOLOGICAL BENEFITS WILL THE NEW ROLE BRING YOU?
Compared with your current role, will it take away emotional stress, reduce anxiety by taking some responsibility away or remove bad news stories that you just cope with anymore?
WHAT ARE THE LEGAL CONSIDERATIONS NEEDED BEFORE TAKING THE NEW ROLE?
As a result of going self-employed, for example, are there any conflicts of interest you may have, or changes to employment status that may effect an upcoming mortgage application?
WHAT ARE THE ECONOMIC CONSEQUENCES OF TAKING ON A NEW JOB?
As a result of potential salary drop, are you going to overlook every opportunity? Remind yourself of the cause. Remember why you are making the move and don't default for the more money option. Often, it's not the solution. Perhaps you need to relocate.
WHAT ARE THE MORAL CONSEQUENCES OF THE ROLE?
As a result of the move, will you miss the kids bedtimes or perhaps not even make it home until weekends? Are you leaving a charity to join an industry which has a negative environmental impact?
STEP 2 – ACTION
So you might know where you want to be, and more importantly – where you don't want to be. What you do next is critical and where most people fall.
Most importantly identify what you need to do and TAKE ACTION. Make contact with a recruiter, go and see the office, find out who is the decision maker within the organisation.
In fear of losing the job from the off, you will be amazed how many people don't pick up a phone.
Most of all, know your hurdles and action the solution, not the problem.
STEP 3 – REVIEW
Have you taken action? Either way, take stock and fully review where you are at.
IF YOU HAVE TAKEN ACTION:
Utilise the things you now know to assist you further on how to make the right decision about moving.
IF YOU HAVEN'T TAKEN ACTION:
Understand that if you haven't taken any action then you need to change that to progress. As Albert Einstein once said 'The definition of insanity is doing the same thing over and over and expecting different results.'
IN ANY-CASE:
Either way, step 3 is about reviewing where you are and guess what… taking that new information back to Step 1, Step 2 and 3.
How to change my career: Set the Goals
Consequently, applying these steps will break down tasks into realistic achievable goals. As a result, every step will bring something new. Hence an exciting journey that you are creating for yourself. Congratulations.
Most noteworthy, give yourself the tools and the time. Make yourself the priority to learn how to make the right decision about moving.