Philip, from Hertfordshire, lost his wife to early-onset frontotemporal dementia (FTD) – a relatively rare form of dementia that commonly affects younger people. She was diagnosed at the age of 53, and passed away five years later in 2016.
The diagnosis followed five years of anguish for the family, as her symptoms first began to manifest themselves in her late 40s, when her twin sons were just 13. This is their story…
Many people think of dementia as a condition that affects the elderly and makes them forgetful.The truth is that dementia can strike at any time, and its effects can be shattering.
Liza and I had been married for 15 years and counted ourselves blessed. I had a Chief Executive job in the City and a consulting practice. The hours were long but the work was rewarding. Liza was beautiful, intelligent and witty: the life and soul of the village community. A bundle of positive energy, she had a part-time job, served on every village committee going, sang with a top-flight choir and still found time to be a superb mother to our twin sons, Ed and Will.
If it sounds like an idyll, that's because it was. But idylls don't last.
It's difficult to say exactly when, but as we both edged towards 50, Liza began to change. The once caring, helpful, sympathetic person became cool and indifferent to the feelings of others. Trivial matters obsessed her and any attempt on my part to make light of them was met with shaking anger. Embarrassing and inappropriate behaviour became the norm: the boys would be shown up in front of their friends and Liza began struggling to perform basic tasks.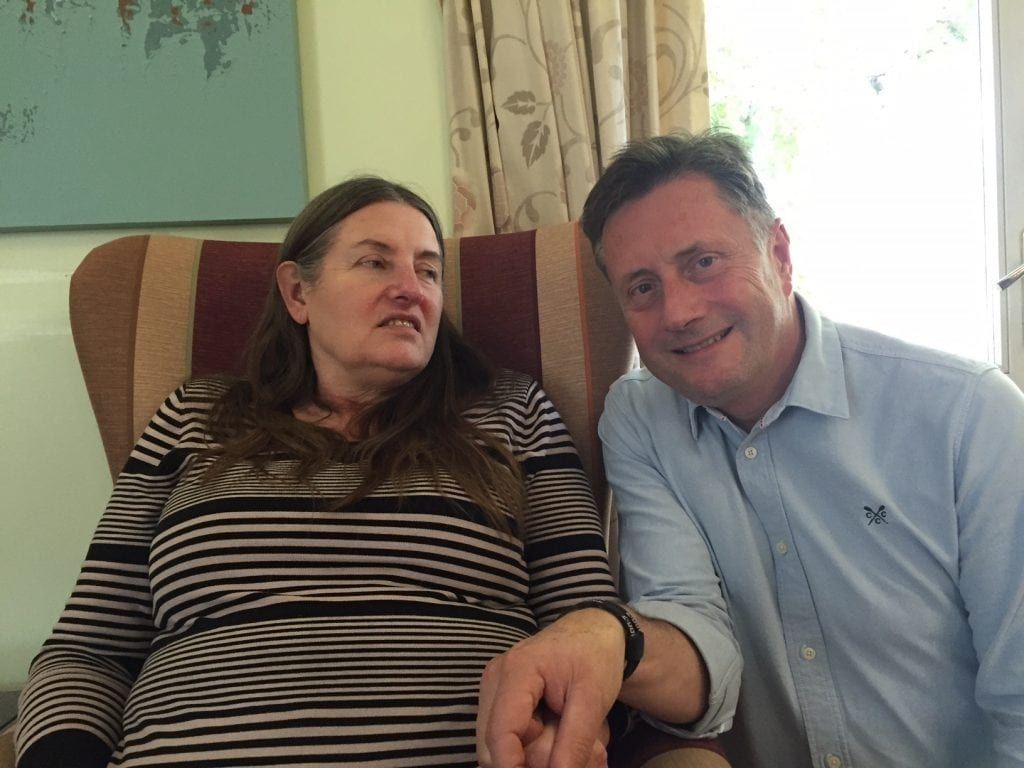 Within the space of a year or two life became almost impossible: I no longer felt I knew the person I had married. I was concerned for Ed and Will's welfare, but also increasingly sure that there had to be some underlying cause of this complete change of personality.
After an unsuccessful first trip to the GP by herself, Liza's brother and I managed to persuade her to return, having written to them with a list of the symptoms we had observed. The penny dropped, and Liza was referred for a brain scan.
Having expected a diagnosis of depression or some other mental illness, we were not prepared for Liza's diagnosis with frontotemporal dementia (FTD), one of the less common forms of dementia, which first affects personality rather than memory. It is incurable, progressive and ultimately, fatal. Liza was just 53 years old. The only mercy was that she was completely unable to understand what it meant.
The effect on our family was profound. Along with the emotional difficulty, there were practical considerations: I still needed to work to support the family but how could I head off to the City every morning knowing that Liza's illness could lead her to do and say things that might harm her?
I arranged carers, but I still had to take responsibility for all the things at home Liza was no longer able to manage. It was exhausting and depressing, trying to juggle my roles as company executive, husband and carer. As Liza's condition progressed and she became ever more dependent and vulnerable, something had to give.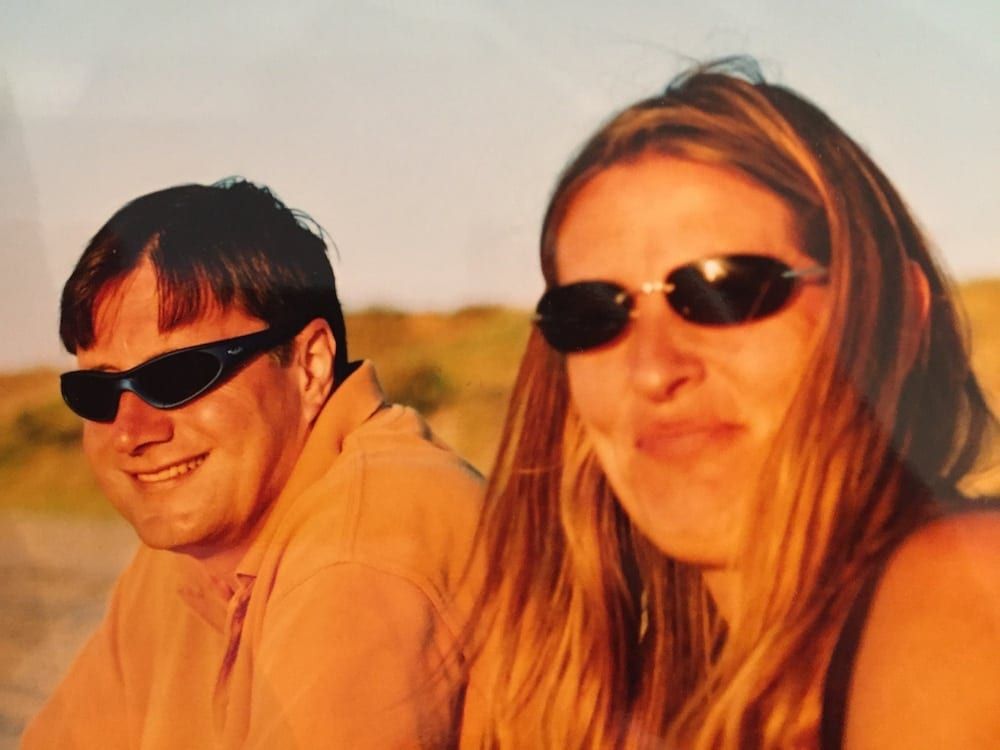 I eventually decided to give up my full-time job. Despite the financial impact, for both practical and emotional reasons it was the only decision I felt I could take, and one I have never regretted.
Life became very different as I adapted to a new routine, where intimate personal concerns replaced high-level financial ones. We had a live-in carer for nine months, until Liza had deteriorated to the point where she needed to be in specialist residential care for her own safety and wellbeing. That was probably the most difficult decision of my life and I drove away from the care home on the first day racked with guilt.
Liza had two and a half years in the home. She was happy there and wonderfully looked after as, one by one, her mental and physical abilities slipped away. She died peacefully in October 2016 at the age of 58, just five years after her diagnosis. We are still coming to terms with grieving for a wife and mother who, in truth, was taken away from us many years ago by this cruel disease.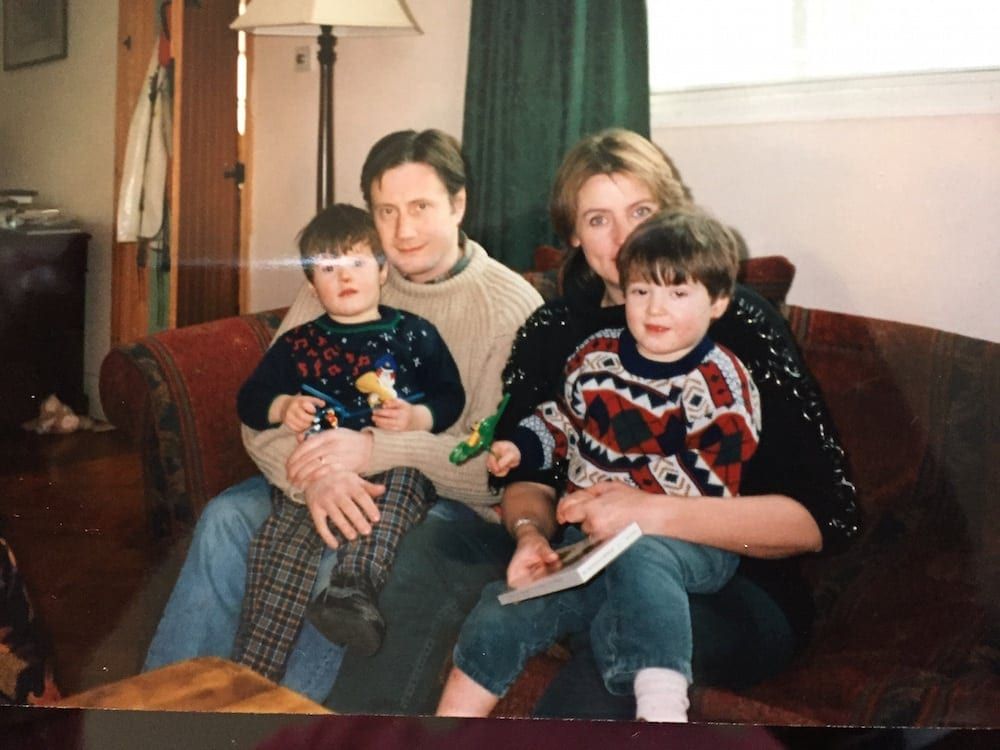 Ever since I was introduced to the work of Alzheimer's Research UK – the UK's leading dementia research charity, dedicated to making life-changing breakthroughs in diagnosis, prevention, treatment and cure – I have been determined to do what I can to spread the word about dementia and the devastating consequences it has had for our family.
Backed by passionate scientists and supporters, Alzheimer's Research UK are challenging the way people think about dementia, bringing together the people and organisations who can speed up progress, and investing in research to make life-changing breakthroughs possible.
For families such as mine in the future, we must find a cure.
For further information about Alzheimer's Research UK, or to find out more about fundraising for the charity, call 0300 111 5555 or visit www.alzheimersresearchuk.org