Following the success of Brunswick House in Vauxhall, Jackson Boxer and Andrew Clarke worked together on a brand new project last Summer. Occupying a long stretch of Shoreditch often untroubled by footfall (compared to nearby Old Street and Great Eastern Street, at least), St Leonards quickly became one of 2018's most highly-discussed, devoutly genuflected new openings. Anybody who was anybody was utilising the space's natural light to photograph their charcoal-baked oysters or opinion-dividing foie gras chawanmushi, plastering them all over Instagram. Eight months later, rather than resting on their laurels, the duo collaborated again on the launch of Orasay. Named after the Outer Hebridean island of Orosay – where Chef-Patron Jackson Boxer spent family holidays as a child – the restaurant continues to champion the produce-forward cooking synonymous with St Leonards, executed with a similar stroke of (perhaps paradoxically) refreshing primal simplicity.
Spouting through the curtained front door on a recent Saturday afternoon, I was surprised at how busy the space was, so soon after launching. After all, Notting Hill is not an area synonymous with destination dining, and hasn't been for at least 20 years, despite the brief hysteria that surrounded the launch of 108 Garage. Inside, a gentle colour palate meets soft, burnt-orange banquettes, exposed brickwork and wooden, unclothed tables. Charmingly approachable and cosier than St Leonards: welcoming, like all of the best neighbourhood restaurants – heightened by cordial wait staff on hand to zealously talk through the menu, describing dishes and ingredients with unbridled passion, if necessary.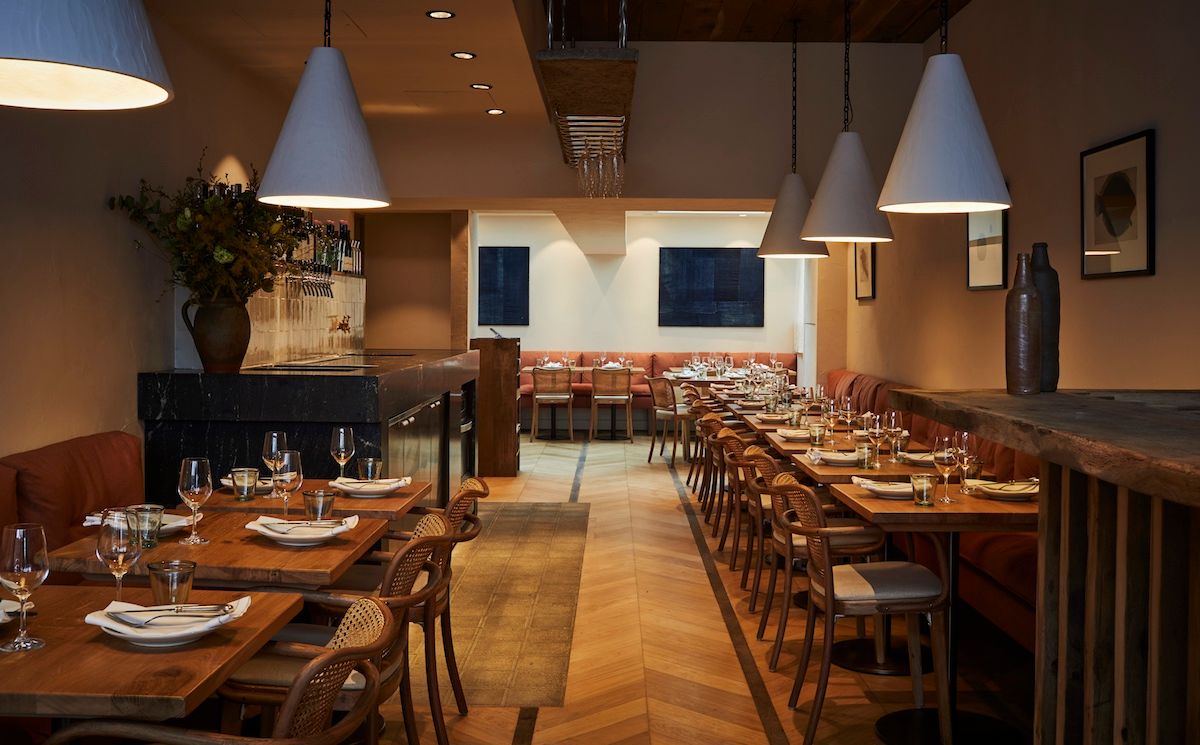 In tribute to its namesake, seafood has a particular focus on the menu at Orasay, most of which is sourced from Scotland or Devon. The menu is discretely split into various sections, and although it's not specifically designed for sharing, it certainly leans that way. As is often the case, the small starter dishes are the most interesting, so it makes sense to order a veritable selection and to decelerate accordingly as the meal progresses.
A recent lunch began with a round of exemplary sourdough, joined by whey butter (£4); yet puffy flatbreads fried and capped with egg mayonnaise and deeply umami anchovies were the superior bread course (£5). A holy trinity of ingredients executed simply but outstandingly. River Teign oysters (£9) were also gloriously simple, plump and mineral, embellished with a splash of elderflower, shallot and champagne vinaigrette so as not to deter from the oysters' natural flavour. Fried shrimp dusted with celery salt (£8), on the other hand, were superlatively cooked and evoked devilishly moreish bar snacks, small enough to be comfortably eaten with the shells, heads and tails still intact, served with a glossy avocado dip.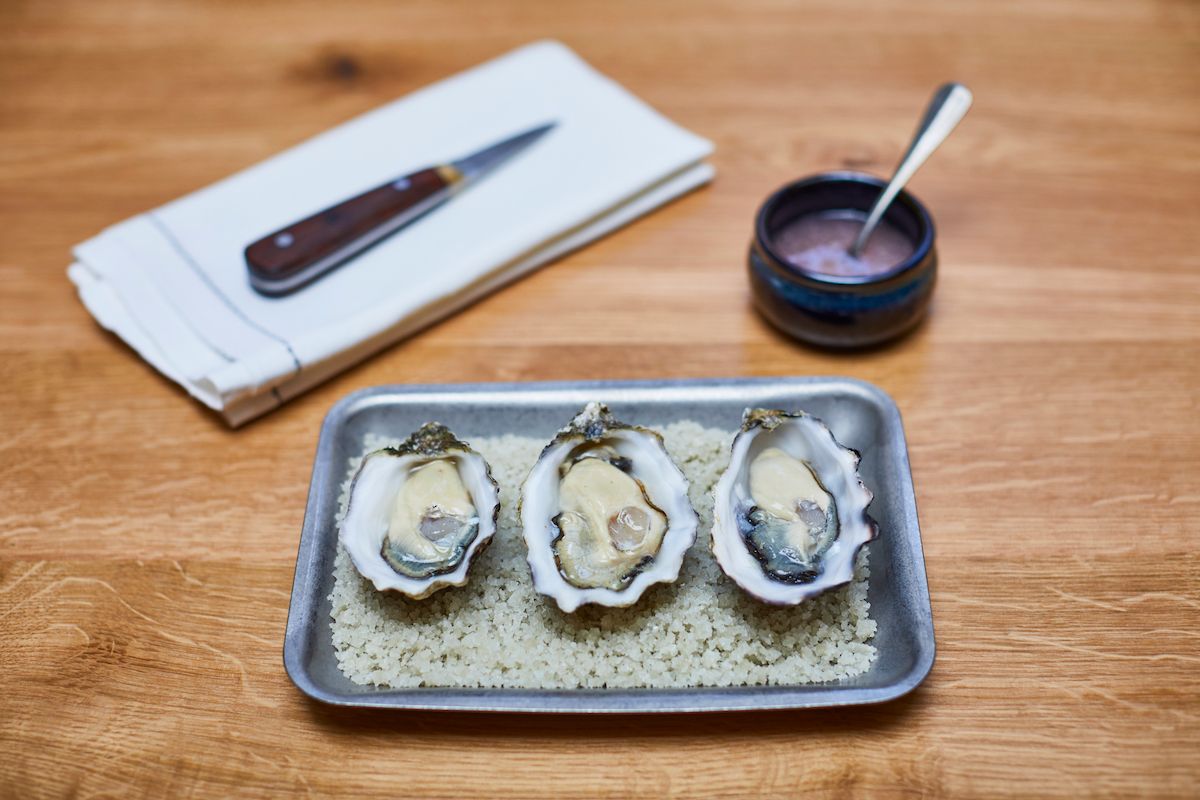 Presented on a half-shell, the menu's Isle of Mull diver scallop (£10) was lunch's definitive highlight, showcasing Orasay's kitchen team at its absolute best. Seemingly simple, a scallop the size of a child's fist had merely kissed the frying pan and was cut into small dice, teamed with creamy celeriac puree to offset the mollusc's slight sweetness, finished with brown butter and distinctly earthy shards of caramelised shiitake mushroom. A masterclass in both blissful harmony and comprehensive understanding of ingredients.
A dish of Mammole artichoke (£12), on the other hand, epitomised spring in appearance – also harbouring slivers of courgette, spring peas and a smattering of grated cheese. A whisper of black olive worked as effective seasoning, but didn't quite compensate for the overall dish's lack of vibrancy. From the larger, mains section of the menu, fazzoletti ribbons (not unlike pappardelle) were overly thick in places, yet the rich, accompanying ragù of beef finished with intense scallop crumbs made it easier to overlook the pasta's inconsistency (£12). Lunch concluded with a scoop of brown bread ice cream – another simple dish with an impressive balance of flavours, albeit served runny with custard consistency.
While Orasay is not a destination restaurant, per se, it's an upright neighbourhood restaurant with a particular flair for often exceptional seafood dishes available at some of west London's most sensible mark ups.
Orasay can be found at 31 Kensington Park Road, London, W11 2EU.
RELATED
https://www.thelondoneconomic.com/food-drink/restaurant-review-st-leonards/10/07/
https://www.thelondoneconomic.com/food-drink/restaurant-review-108-garage/22/05/
https://www.thelondoneconomic.com/food-drink/restaurant-review-fare-bar-canteen/05/03/