Bermondsey is an area close to my heart. I'd spent several years working there; a stone's throw away from Borough Market. I'd consumed many a lunchtime exploring the food options available and I can safely say that during my time, they were limited. Those days seem to be well and truly behind us, however. In recent years the area has experienced a boom of sorts. From the beer mile to Vinegar Yard, it seems that Bermondsey is quickly becoming the place to eat.
One of the options available is Bermondsey Kitchen, James Donnelly's current residency. Similarly to Tom's Kitchen, the emphasis of Donnelly's menu is championing independent British producers, all of whom are outlined on the back of his menus. This approach lends the food not only a wonderful freshness but also a 'local' feel – there's something in the fact that the produce has only travelled the British Isles.
After some initial confusion regarding the location (be prepared for signage switching between Bermondsey Kitchen and Donnelly's), we take a seat at a lovely window-side table for two. It's steak night at the restaurant, which proves a slight problem for me at a little over 16 weeks pregnant (the words well done and steak should not be uttered in the same sentence). Luckily for me, James isn't thrown at all and decides that tonight, he will be ordering for us. This, my friends, is the best decision of the evening.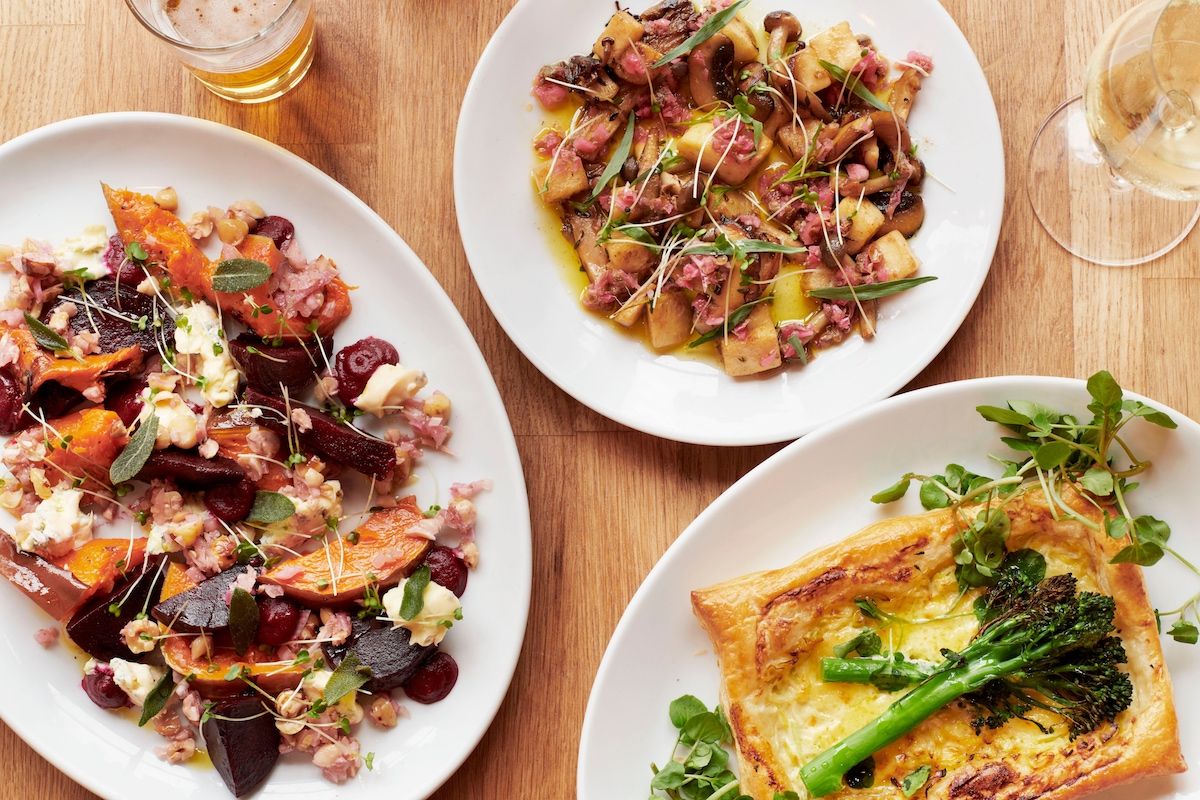 James starts us off with Cobble Lane cured meat croquettes (£5) and tempura cauliflower (£4.50). The croquettes are wonderfully gooey, oozing with a lovely meatiness. They are absolute perfection. The tempura is wonderfully unusual – the cauliflower is soft, yet still with a little bite, while siracha mayo lifts the dish with a little unexpected heat.
For mains we share roast beetroot and pumpkin (£13), truffle-creamed leek tarte (£10), slow roast pork belly (£14) and Cornish hake (£15) with a side of grilled broccoli (£4.50) and fries (£3.50). The beetroot and pumpkin dish is a warm salad, served with blue cheese and a drizzle of hazelnut vinegar. It's a lovely take on the classic pairing of beetroot and goat's cheese. A wonderfully balanced dish I would not hesitate to re-order. The tart is a marriage of leek, broccoli, and Ogleshield cheese on deftly baked pastry (no soggy bottoms in sight). I note the dish hints at the familiar flavours of leek and potato soup in a particularly homely way but takes the dinner so much further with complex layers of flavour.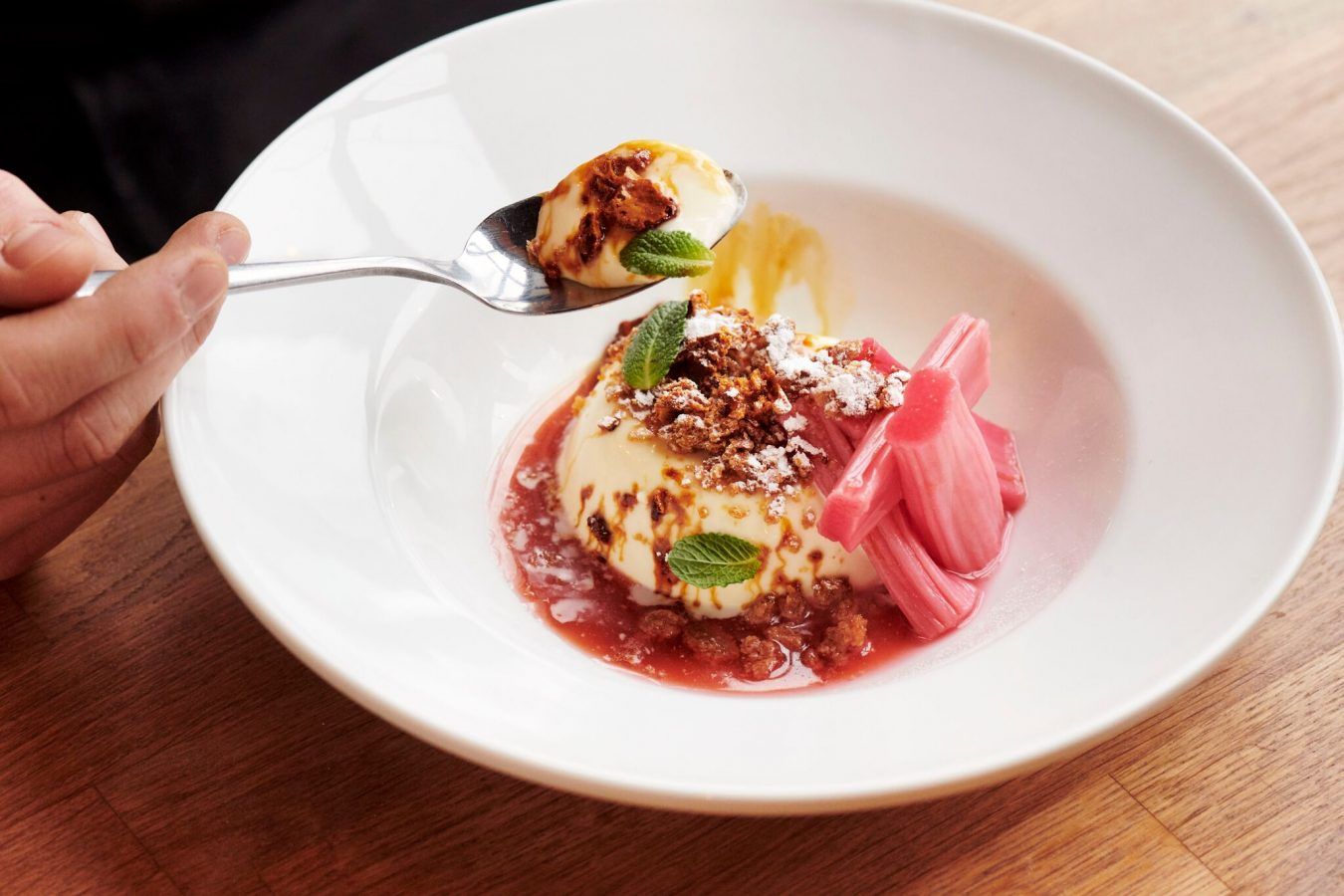 Pork belly, served with apple sauce and cabbage is another classic, elevated to serious heights.The only missed note, for me, is the hake. Served with green lentils, herb salsa and a grilled lemon, the dish is too many variations of sour. That said, on its own, the fish is delicious. My husband doesn't miss out on steak either, which I am assured is flawlessly cooked, seasoned and rested. Mysteriously, we find space for desert – rhubarb custard tart – and we don't regret it. An individual tart with impeccably cooked rhubarb atop sweet, creamy custard is an outstanding ending to James' selection.
Ultimately, the experience (like the venue and James Donnelly's cooking style) is a relaxed one, despite my dietary requirements, for which I am most grateful to James and the team. Overall, the menu is made up of classic, well thought out and extremely well executed dishes, which will not disappoint again and again.
Donnelly's can be found at 40 Bermondsey Street, London, SE1 3UD.
RELATED