With plenty of exciting restaurant openings constantly taking place across the Capital, we pick London's best new restaurant openings taking place over the coming month.  
Following the rapturous success of Breddos' first bricks and mortar restaurant in Clerkenwell, a second will open in Kingly Street on 7th October, with a three-day soft launch period offering 50 per-cent off food. In partnership with Ennismore, the new taquerias is bigger than double the size of the original, with space to accommodate 84 covers, plus a basement mescal and Margarita bar.
Breddos classics such as sea bass ceviche tostadas and masa fried chicken tacos will be available at the Kingly Street site, though the new menu will be considerably broader than the original. Featuring a number of new, regionally inspired dishes. New menu highlights will include bone marrow nachos with dripping bread; artichoke mole with shishito peppers; wood grilled whole octopus with mole Amarillo; and crispy pig's head with burnt habanero and x-ni-pek. A bespoke pizza oven will also be on hand, serving tlayudas (Mexican pizza) made with fermented corn dough. Elsewhere, Breddos' dessert selection will include soft serve ice cream churro sandwiches with a range of toppings and flavours.
Breddos Kingly Street is set to open on Saturday 7th October and can be found at 26 Kingly Street, London, W1B 5QD
Joining Tom Simmons, The Lalit Hotel and a new branch of The Ivy, The Coal Shed will open at One Tower Bridge later this month. Located opposite the iconic Tower of London, the riverside destination will be home to restaurateur Razak Helalat's first London restaurant, with The Coal Shed and The Salt Room in Brighton having already garnered strong, longstanding reputations. The Coal Shed in Brighton has, in fact, been repeatedly referenced as one of the best places to eat in the UK.
Continuing to source seasonal, sustainable produce, The Coal Shed at One Tower Bridge will aim to serve some of Britain's best quality meat and seafood. Scottish steaks sourced from the North Highlands are dry-aged for 35-days cooked on hot coals, while fresh seafood will be delivered to the restaurant every day from the South coast. Diners will also be able to expect an array of plush small plates, an 'impressive drinks list with innovative cocktails', and a full Sunday sharing roast complete with all the trimmings.
The Coal Shed is set to open in October and can be found at One Tower Bridge, 4 Crown Square, London, SE1 2SE.
Joining chef and restaurateur Stevie Parle's already impressive portfolio of London restaurants, Pastaio will open on Ganton Street in Soho this month. Simply translated as 'one who makes pasta by hand', Pastaio will, unsurprisingly, specialise in high-quality, fresh pasta made daily in a 70-cover dining space designed by Tom Dixon's Design Research Studio, aiming to retain a familiar neighbourhood feel. Here, the concise menu will feature simple, seasonal plates of affordable pasta, priced between £7 to £11. These dishes may include tonarelli cacio e pepe; potato and gravy ravioli; or grouse, rabbit and pork agnoli. Additionally, smaller antipasti dishes will include anchovy stuffed pepperoncini; a fried mozzarella sandwich; plus cured meats and sweet pickles, complete with a selection of desserts. To drink, Prosecco and Aperol slushies will have a prominent focus alongside a host of Italian cocktails and a short, democratic wine list, encouraging discovery of lesser known Italian growers.
Commenting on the opening of Pastaio, Stevie Parle said: "I've been obsessed with making fresh pasta since I first learned to cook. The kneading, resting, shaping, rolling, stuffing and drying of fresh pasta is a skill that takes time and dedication to develop. Over the last few years at Rotorino and Palatino we've managed to make fresh pasta consistently and fast and I'm super excited to bring this, affordable handmade pasta to Soho. We've worked hard with Tom Dixon and DRS to make a space that feels contemporary, vibe-y and fun rather than make you feel like you're on holiday in Bologna."
Pastaio is set to open in October and can be found at 19 Ganton Street, London, WIF 9BN.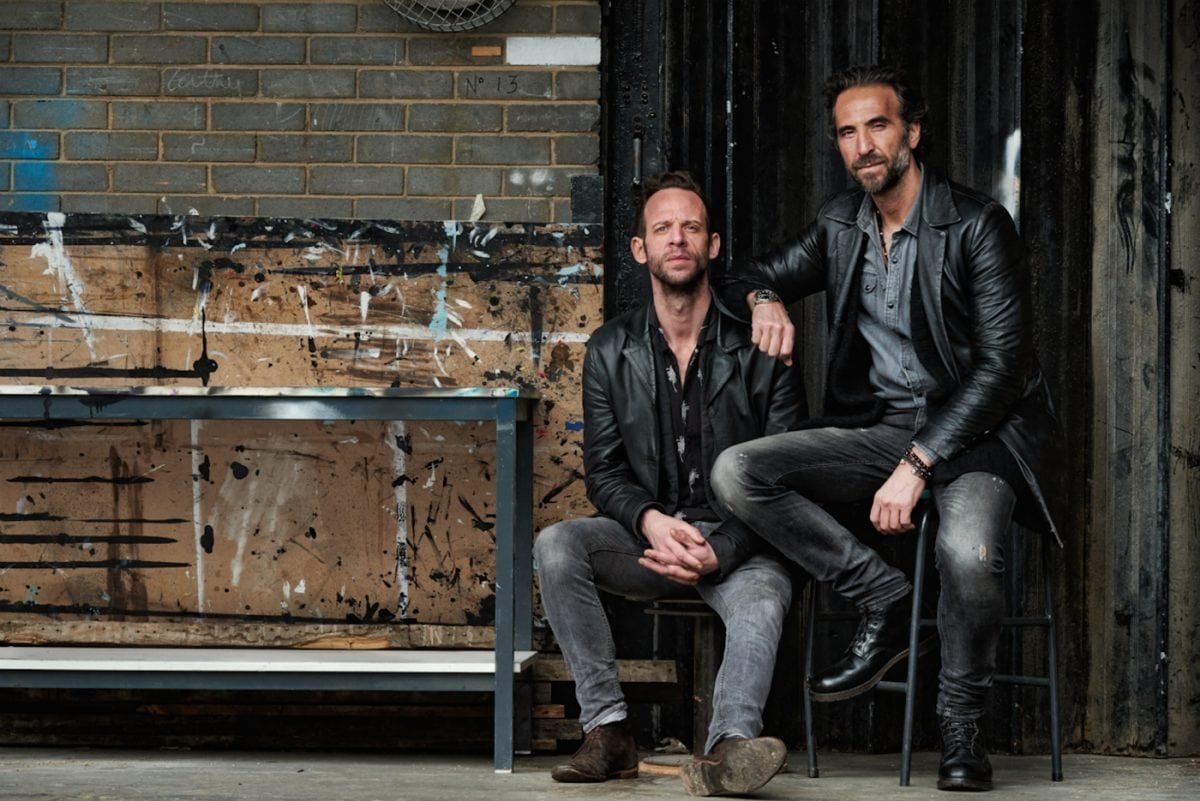 Southam Street – Notting Hill
Lauded as one of last year's most exciting restaurant openings, 108 Garage is still one of London's most popular restaurants. As was the case when Dabbous first opened, at 108 Garage it's near impossible to book a table for dinner within the next few months. Less than one year on, however, Luca Longobardi (known as 'The Mafia's Banker') and chef Chris Denney are set to open a second restaurant, also on Goldbourne Road.
Southam Street, named after the historic street that joins Golborne Road where the new restaurant stands, will open this month in an old former Victorian pub. On the ground floor, the space will be utilised with a focus on cooking with fire – with a Japanese robata grill and Big Green Egg barbecue. Upstairs, the first floor Raw Bar will employ a Japanese sushi master who'll preside over the mostly Nikkei menu, fusing Peruvian and Japanese cuisines. On the second floor, meanwhile, a champagne bar will offer a list encompassing both Grandes Marques and smaller-production artisan houses, with an opportunity for private membership.
Southam Street is set to open in October and can be found at 36 Golborne Road, London, W10 5PR.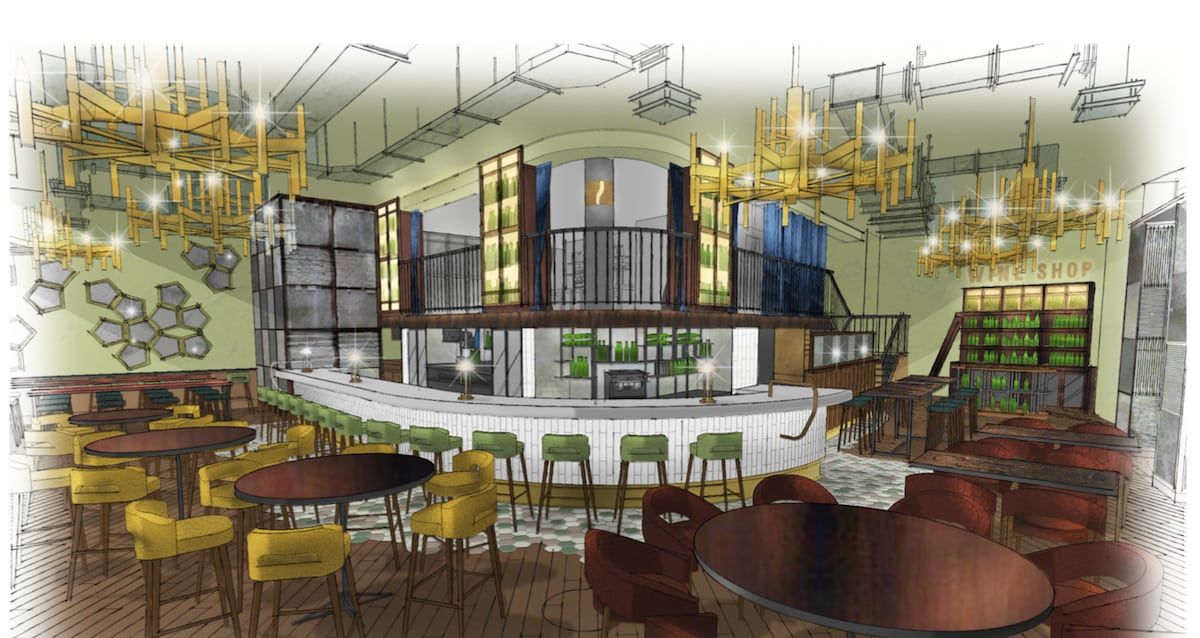 Within the Bloomberg Arcade – a covered pedestrian walkway running through Bloomberg's colossal new European Headquarters – Vinoteca will open its largest bar, restaurant and wine shop to date. In the heart of the Square Mile, Vinoteca City will be open from breakfast to dinner through the week, and for brunch at weekends. Here, the onsite dedicated wine shop offers over 200 varieties from Vinoteca's vast wine cellar, with the 'Wine Ledger' exclusive to Vinoteca City. Featuring extraordinary and uncommon 'off-piste' wines, the Wine Ledger's offering is carefully curated and updated weekly by founders and wine experts Brett Woonton and Charlie Young.
To eat, Head Chef Kieren Steinborn's modern European and British menu will change weekly, characterised by its use of sustainably sourced produce. Dishes might include the likes of grilled Cornish squid; caramelised Tamworth pork chops; and Vinoteca's signature grilled marinated bavette steak and chips. At the weekend, brunch dishes will include a Berkshire sausage pastry with fried duck egg and brown sauce; devilled kidneys and pancetta on London bloomer; and Severn & Wye smoked salmon with chopped egg and cornichons on rye bread alongside a collection of 'breakfast wines'.
Vinoteca City is set to open on Monday 2nd October and can be found at 21 Bloomberg Arcade, 3 Queen Victoria Street, London, EC4N 8AR.
RELATED
https://www.thelondoneconomic.com/food-drink/top-10-restaurants-london/19/09/
https://www.thelondoneconomic.com/food-drink/restaurant-review-padella/28/09/