With plenty of exciting restaurant openings constantly taking place across the Capital, we pick London's best new restaurant openings taking place over the coming month.  
Joe Allen, the iconic restaurant in the heart of London's West End will move to a new home this Summer, just 25 metres down the road, on Burleigh Street. First opened in 1977, Joe Allen, with its exposed brickwork, wood paneling and long wood-clad bar, is an almost exact replica of its New York off-Broadway counterpart. Moving to a new site, however (the current site has been acquired by Robert De Niro, who will open a boutique hotel in its place), the West End canteen will to retain its heart and soul by taking all of its charm to the new space. Everything, from the recognisable wood paneling to the classic theatre posters and iconic bar, will be moved to the new site.
Offering classic American food in a 'New York-style setting', Joe Allen was taken over by London-based restaurateurs Lawrence Hartley and Tim Healey in 2012. Speaking about the move, Lawrence Hartley said: "Although we're moving, we're keeping everything the same – our new home on Burleigh Street will be a reincarnation of the Joe Allen we all know and love, with a couple of new additions."
Joe Allen is set to re-open in August and can now be found at 2 Burleigh Street, London, WC2R 0JJ.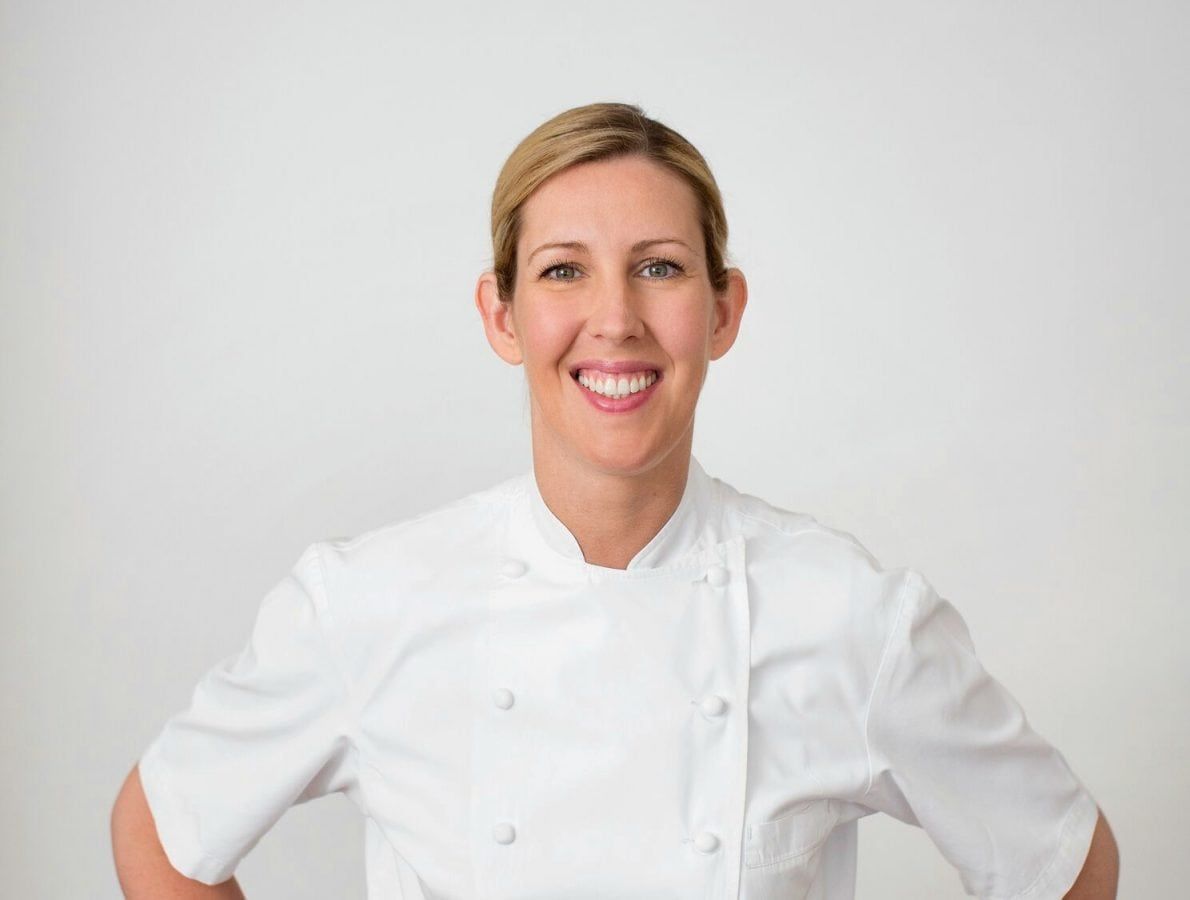 Perhaps best known for her three Michelin-star cooking at Restaurant Gordon Ramsay, Clare Smyth has finally opened her first solo restaurant on Kensington Park Road. A modern fine dining restaurant with space for 54 covers and a strong British ethos, Core showcases the chef's fastidious attention to detail, with a tasting menu of 10-12 constantly evolving dishes taking centre stage. Here, diners can order in full or choose from just three or five courses, depending on preference. Born and brought up on a farm in Antrim, Northern Ireland, Clare's heritage is celebrated, here, by working closely with British farmers, fishermen and artisan producers to source ingredients, and with British artisan producers for the dining room – down to the bespoke Royal Crown Derby crockery.
Wine also plays an integral role at core. The restaurant's extensive wine list features over 400 fine wines and Champagnes, plus some more accessible wines. Together with the sommelier team, Clare has spent months curating the wine list, focusing on some big names from Burgundy, Bordeaux, Italy and California. In addition, Core's entrance cocktail bar will offer classic and contemporary cocktails, both alcoholic and non-alcoholic, pairing with dishes on the menu.
Core by Clare Smyth is open now and can be found at 92 Kensington Park Road, London, W11 2PN.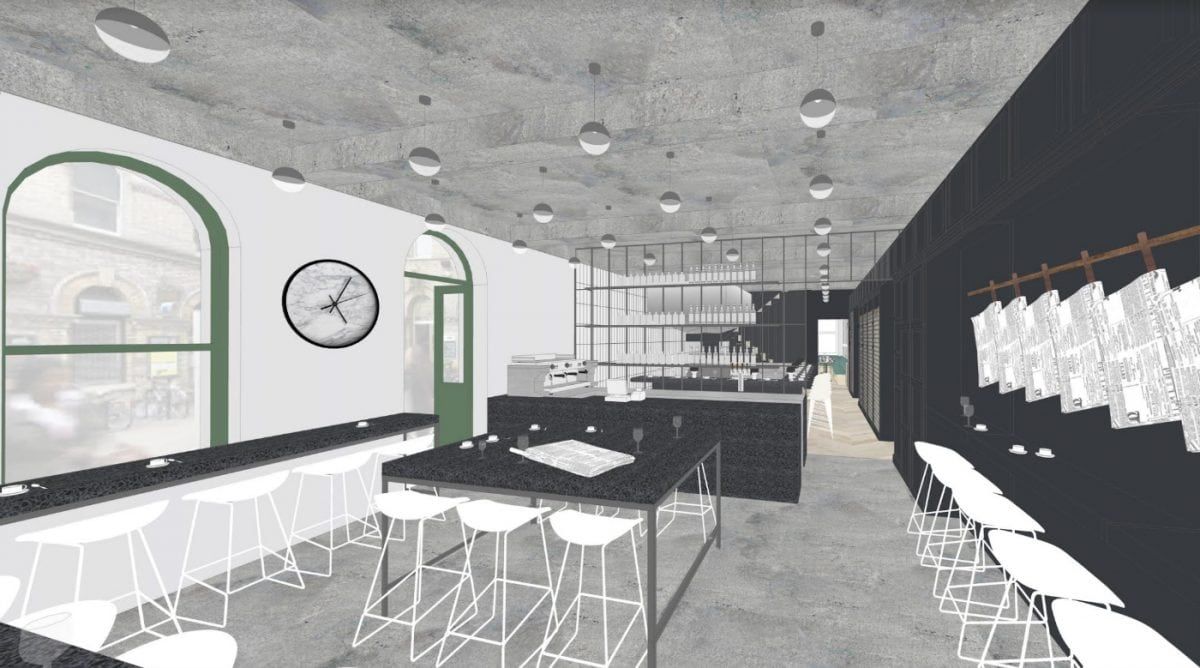 Occupying the restored former Grade II-listed ticket office of Peckham Rye train station, from the 1930s, Coal Rooms is the latest project from Peckham-based entrepreneurs Richard Robinson and Cemal Ezel. The pair's other projects include Old Spike Roastery (a social enterprise coffee roaster set-up to train and employ homeless people across the UK), Aside restaurant, Spike + Earl in Camberwell, and coffee-based charity 'Change Please'. Featuring a 24-seat café, Coal Rooms will transform into a bar at night, with 13 counter seats around the large, sunken, open-plan kitchen, with restaurant space for just 30 covers.
Making use of an on-site butchery, Head Chef Sam Bryant's menu will focus on a variety of meats and unusual cuts. Elsewhere, the menu will highlight extensive use of a robata grill and coal ovens, plus a strong focus on working creatively to reduce excess waste in the kitchen. The restaurant's tiramisu, for instance, uses excess milk from the on-site café. Other dishes will include the likes of pig's cheek with xo sauce and crackling; dry-aged duck breasts; Mangalitsa cowboy steaks; roasted cod heads; and 40-day aged Dexter sirloin and rib of beef.
Coal Rooms is set to open in August and can be found at 11a Station Way, London, SE15 4RX.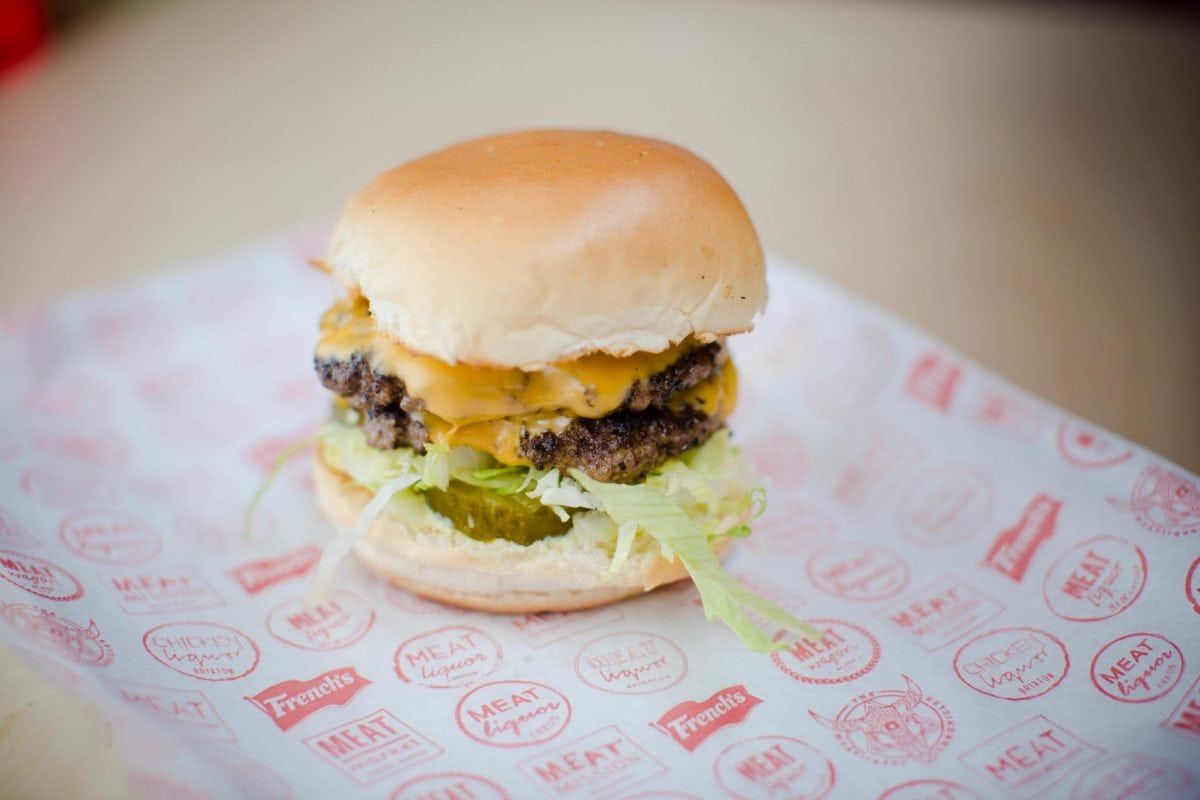 Since starting life as a food truck, MEATliquor has become one of London's (if not the UK's) best-loved comfort food institutions. The restaurant's first permanent site, opened in 2011, is sadly set to close. The building, just behind Oxford Street, will soon be demolished to make way for a new luxury hotel. Joining MEATliquor's other eight London restaurants, however, a new King's Cross restaurant will open this month, taking over a former Tramshed. With space for 90 covers, MEATliquor have, once again, teamed up with Shed Design Ltd for the interior design on the huge 1800 square-foot site. Unsurprisingly, the King's Cross food and drink offering will include a number of the restaurant's classics and signature cocktails. The Dead Hippie burger, along with the chilli cheese fries, is an absolute must-try.
MEATliquor King's Cross is set to open in August and can be found at 6 St Chad's Place, London, WC1X 9HH.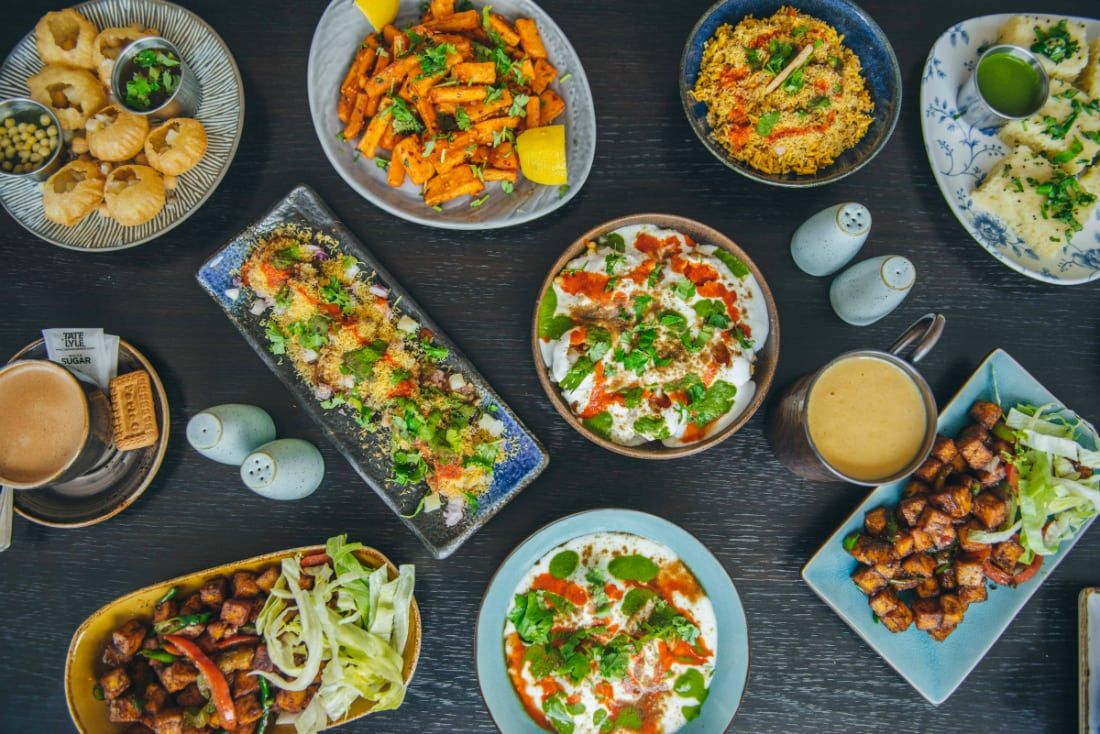 Specialising in authentic Gujarati cuisine, vegetarian Indian Sakonis will launch a new restaurant in Hatch End, just north of Harrow, this month. Following the success of a restaurant in Wembley's 'Little India', first opened in 1983, the family-run restaurant will serve a range of vegetarian dishes from across India, teamed with some Asian and East African influences. East Indian Gujarati cuisine has a strong focus on vegetarianism, with dishes served at Sakonis including the likes of crispy Bhajiya (potato slices fried in chickpea batter) and Dhokla (steamed semolina cakes with coriander chutney). The Hatch End menu will also have a strong Indian street food influence, including dishes such as Bhel – a savoury snacked made with puffed rice, crushed puri and vegetables, mixed with tamarind sauce.
Sakonis Hatch End is set to open on 14th August and can be found at 330 Uxbridge Road, Pinner, HA5 4HR.