Train chiefs have released toe-curling CCTV footage of passengers falling down escalators in a bid to improve safety at stations.
Network Rail recorded a 25 per cent rise in the number of escalator incidents at Leeds Station last year.
Many were the result of passengers struggling up the moving staircases with heavy bags.
Station bosses are now urging passengers – including those with mobility issues – to use the lifts rather than risk travelling on escalators.
Vinny Burke, Leeds Station manager for Network Rail, said: "We know that lots of people will be using Leeds Station to start their holiday and we want everyone who passes through our station to get off to a good start.
"Time and time again, we see passengers taking multiple items of luggage on the escalators rather than using the lifts which are provided.
"The lifts are there to keep you safe and stop you having an accident, as seen on the CCTV.
"Some of the falls are incredibly nasty and all of them are completely preventable."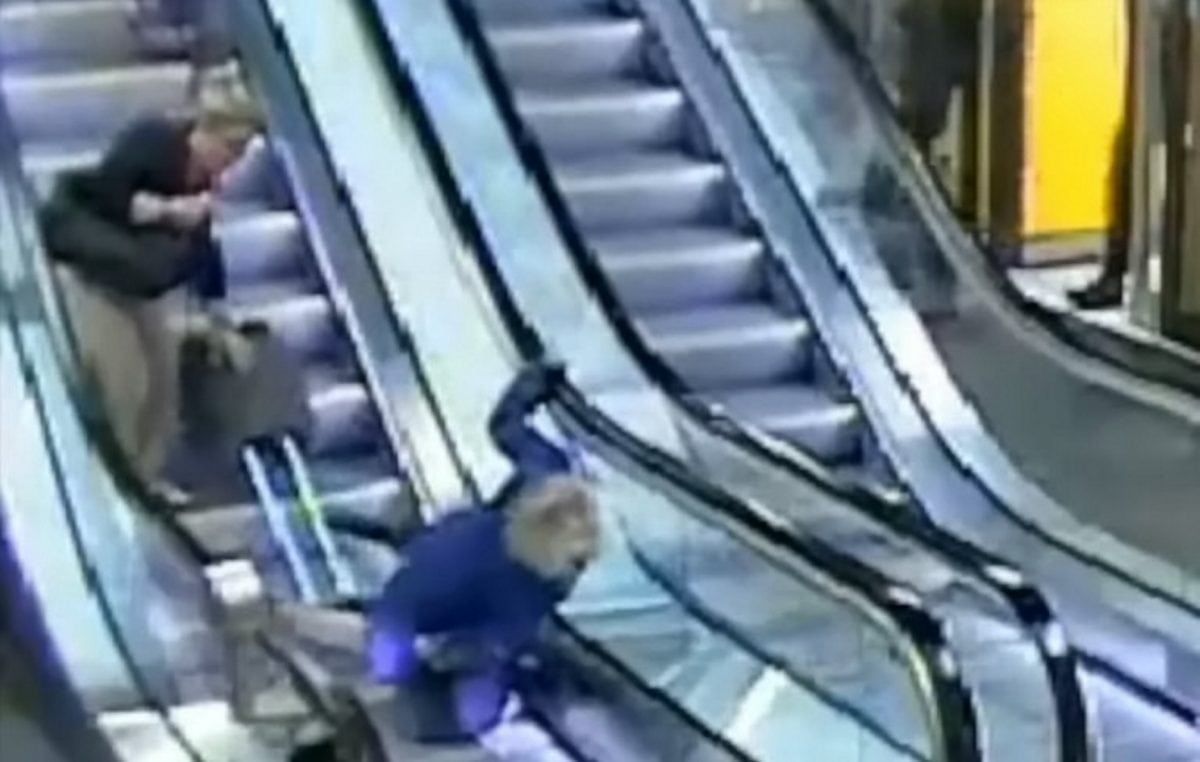 Last year there were 28 incidents of passengers being hurt while struggling with bags and 12 of those required medical treatment.
Mr Burke added: "We hate to see members of the public injured and we have had cases where people have had to cancel their journeys due to the injuries they have received.
"We are urging passengers to allow extra time for their journey and to use the lifts provided."
RELATED