With plenty of exciting restaurant openings constantly taking place across the Capital, we pick London's best new restaurant openings taking place over the coming month.  
The new Petersham Nurseries, in Covent Garden, will see two new restaurant openings this month: The Petersham and La Goccia. An elegant, a la carte restaurant, The Petersham will have prominent focus on the Slow Food philosophy of Good, Clean and Fair – the traditions on which Petersham Nurseries Richmond was founded. The restaurant will also champion high quality seasonal produce and Italian flavours. Open for lunch and dinner, The Petersham will serve dishes such as handmade pasta and gnocchi, day boat fish from Cornwall, organic meat from Haye Farm and Petersham Nurseries garden salad. La Goccia, on the other hand, will be an accessible, all-day restaurant. Here, dishes will be prepared in front of guests, showcasing Petersham Nurseries' interpretation of Italian cicchetti. Seasonality will also be key, with a regularly changing menu set to include the likes of pizzette, fritti and spring panzanella. 
The Petersham and La Goccia are set to open in April and can be found at Petersham Nurseries Covent Garden, Floral Court, London, WC2E 8JD.
In the heart of the £8 billion Television Centre regeneration, Bluebird Café marks the beginning of a wider rollout for renowned Chelsea restaurant, Bluebird. A new restaurant from D&D London, Bluebird Café has been designed by David d'Almada's Sagarda, incorporating 1960s British styling, plus featured artworks by young British artists. At the new Bluebird Café, Executive Chef Simon Gregory's modern European menu will include the likes of Calabrian nduja crusted yellow fin tuna with grilled onion and green sauce; or crispy Goosnargh duck with watercress salad. Bluebird favourites such as spiced Atlantic king prawns with lemon yoghurt and pistachio will also be served. Alongside the new café and bar, Bluebird Café will also boast a year-round terrace looking over the Television Centre's famous circular core.
Bluebird Café is set to open on Wednesday 11th April and can be found at 2 Television Centre, Wood Lane, London, W12 7FR.
Following the success of the Borough Market restaurant, opened at the end of 2016, Sam and James Hart and Crispin Somerville will open Tortilleria El Pastor this month. Another Mexican food venture, the tortilleria (tortilla factory) will produce fresh tortillas each day, made from scratch using Mexican heirloom corn sourced in collaboration with Tamoa in Mexico. These tortillas will be available to take away, alongside a selection of fresh El Pastor salsas, fresh tomatillos, jalapenos, Mexican style cheeses from Ginga Dairy, mezcal, Mexican beers and more. Open from Thursday to Sunday, Tortilleria El Pastor will also have a taco bar with space for 26 covers, serving a short menu of tacos. These will include the likes of namesake Al Pastor and the sweet 'EP Bounty Bar', having become popular at the original restaurant. The taco bar will also serve El Pastor's own first batch mezcal, made in partnership with Mexico's La Clandestina mezcaleria.
Tortilleria El Pastor is set to open on Friday 13th April and can be found at 106 Druid Street, London, SE1 2HH.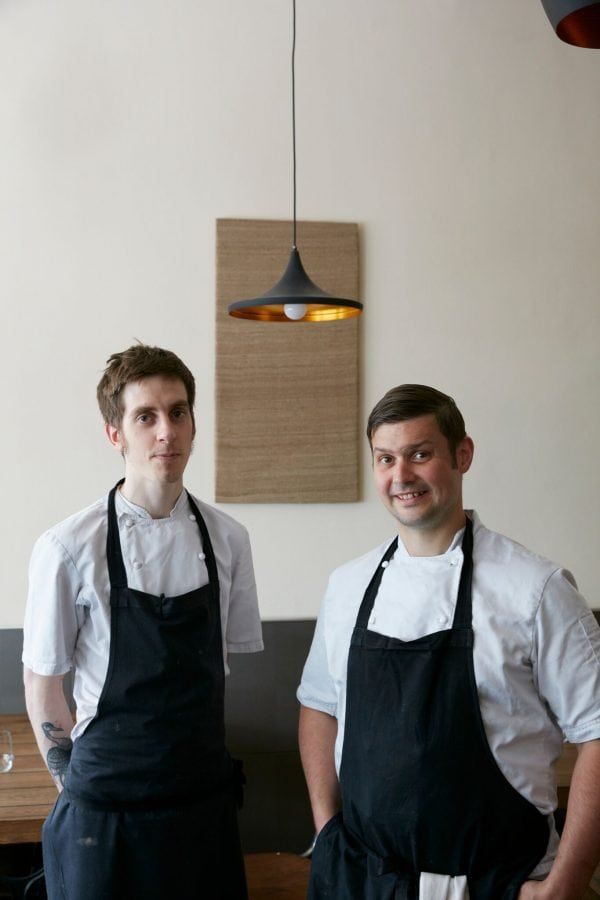 Stem – Mayfair
A new restaurant from Mark Jarvis – Chef Patron of Anglo in Farringdon and Neo near Oxford Street – Stem will open in Mayfair this month. Just off Regent Street, Mark Jarvis hopes to bring a bit of Anglo to the west end: "informal, but precise in terms of its modern British food." Part of a significant regeneration project from The Crown Estate, increasing restaurant and retail presence in the area, Stem's interiors will be designed by Commercial Kitchen and Bar Ltd, seating 35. On the tasting and a la carte menus created by Jarvis with Head Chef Sam Ashton-Booth (formerly Head Chef at Anglo), typical dishes will include 'Smoked eel, celeriac and white chocolate'; 'Pigeon, coconut, salted peanut'; and 'Pineapple, olive oil, lime and salt'. An international wine list will also be available, including approximately 120 bins, overseen by Operations Manager Jon Cannon.
Stem is set to open in April and can be found at 5 Princes Street, London, W1J 0DW.
The first overseas restaurant from Chokhi Dhani will open in London this month, with three decades of experience gained through restaurants in India. In the heart of Battersea, the restaurant will showcase the level of fine food, atmosphere and service found within the group's Rajasthan venues, but with a contemporary twist reflecting its new position in the world's most cosmopolitan capital. Overseeing the menu, Vishnu Natarajan has previously worked as executive head chef at Carom in Soho (seeing the restaurant win a Harden's Award) as well as having travelled extensively, introducing global audiences to the food of the subcontinent. Vishnu will work alongside Rajasthani cuisine expert Bhagwan Singh on a menu that promises to feature dishes from across the subcontinent, whose textures and flavours attempt to deliver an immersive, multi-sensory experience. Moreover, the restaurant will also celebrate local culture through its interiors, placated by a life-size, two-ton bronze elephant sculpture.
Chokhi Dhani London is set to open on Thursday 12th April and can be found at Unit 2, 2 Riverlight Quay, Nine Elms Lane, London, SW11 8AW.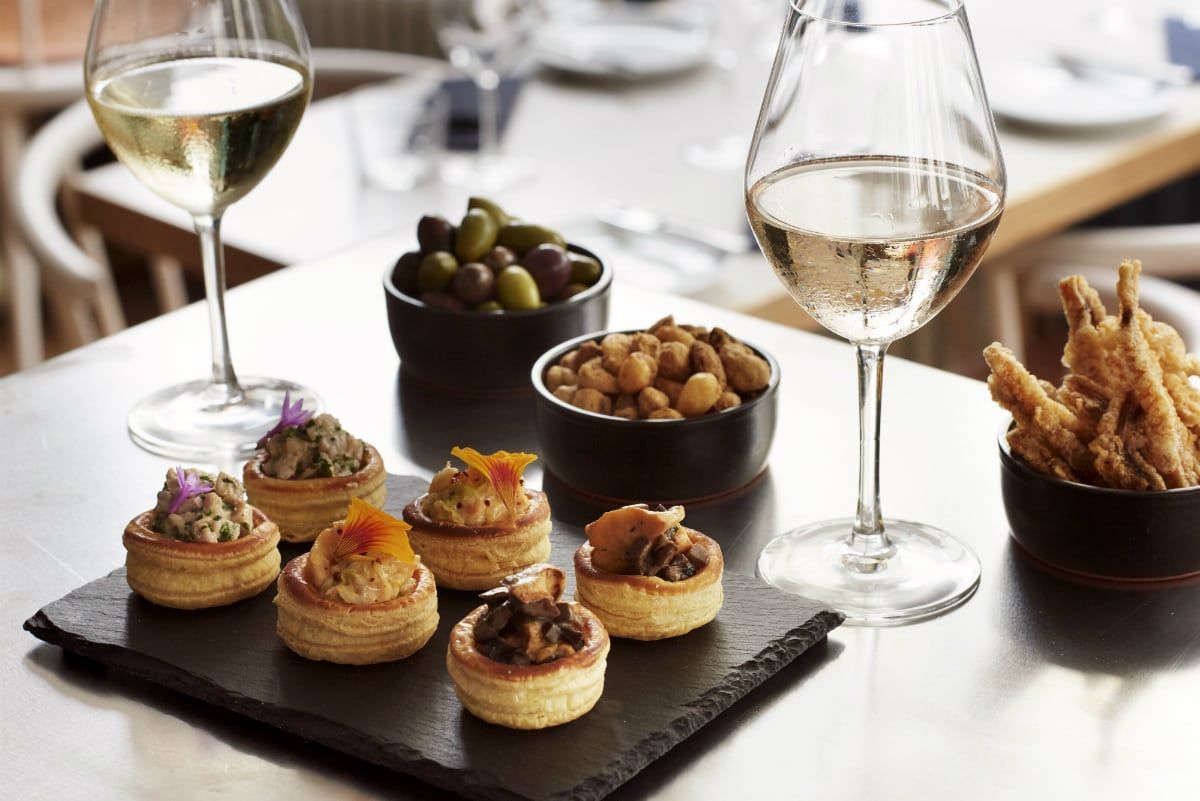 Wellbourne Brasserie – White City
Ex Dabbous chefs Ross Gibbens and Michael Kennedy will launch Wellbourne Brasserie this month. Taking over a space at White City Place, the all-day restaurant will serve simple, restrained and affordable food; aiming to exceed expectations with high quality ingredients and with particular attention to detail. On the menu, dishes will include the likes of homemade crumpets served with Wellbourne Brasserie's own hot smoked mackerel for breakfast, plus mains such as Veal Holstein or 50-day salt aged Simmental beef and wild juniper – cooked over hot coals, using a specialist Mibrasa charcoal oven.
Speaking on the launch, Head Chef Ross Gibbens said: "We are thrilled to be opening Wellbourne Brasserie in White City Place. Our modern British brasserie offers an affordable and unique style of all day dining. It is refined and restrained but with a real focus on quality."
Wellbourne Brasserie is set to open on Monday 16th  April and can be found at Westworks Building, 195 Wood Lane, London, W12 7FQ.
RELATED
https://www.thelondoneconomic.com/food-drink/review-fat-tonys-bar-termini-centrale/19/03/
https://www.thelondoneconomic.com/food-drink/review-tate-modern-picasso/23/03/
https://www.thelondoneconomic.com/food-drink/restaurant-review-rigo/21/03/