Away from the hustle and bustle of Soho, Mayfair and Shoreditch, Ceru opened at the end of last year, offering a taste of the Levant in a neighbourhood space near South Kensington tube station.
"Born from a love of food, drink and sunshine", Ceru began life as a project from husband and wife team Barry and Patricia Hilton, inspired by numerous travels around the various countries that form the Levant. Striving to provide an insight into the region's rich food heritage, Ceru's menu uses authentic ingredients and cooking methods to produce a number of dishes that showcase the pair's interpretation of Levantine cuisine.
Inside, the bright, cosy space is refreshingly casual, punctuated by a loud open kitchen. In addition to serving a myriad of dishes exploring the cuisine of Turkey, Cyprus, Lebanon, Israel, Jordan and Syria – everything on the menu is gluten-free, apart from the pita bread. What's more, the wine list at Ceru is comprised almost entirely of wines sourced from Lebanon, Turkey, Greece and Crete, excluding one French rosé and a Champagne. All of these are available by the glass or carafe – removing any pressure to order an entire bottle. A unique take of quintessentially British afternoon tea is also available, having recently joined the menu.
A bowl of hummus is simple enough, yet free from an overabundance of oil or tahini, showcasing pronounced flavours of chickpeas and garlic with a hint of cumin. Fadi, on the other hand, also features tahini and garlic, but is joined by freshness of roasted zucchini and lemon, accompanied by yoghurt. A salad of sliced green apple, mint and pomegranate is another dish that exudes clean flavour, smattered with roasted pine nuts and a feint hum of green chilli: another simple yet accomplished dish, in terms of both taste and texture.
Deep-fried squid is coated with an abundance of batter which crisps marvellously in the fryer, though a more generous spicing would be welcome. Elsewhere, the cooking of the squid is fine. Even better, a hunk of lamb shoulder (Halal certified and sourced from British farms) is slow-roasted for five hours in a 'secret blend' of Shawarma spices. The end result is fragrant, juxtaposed to spicy, and falls apart without the need of a knife. Accompanying the rich lamb, a heavy-handed seasoning of pomegranate seeds brings sourness in contrast with a sweet pistachio sauce, which would be otherwise cloying.
Fritters of zucchini and feta cheese, no less, is the best dish sampled. Solid proof that vegetarian food needn't be unexciting, nuggets of creamy feta cheese and a little courgette are sealed within a layer of generously-seasoned batter, joined by a dill and mint yoghurt that slices through any fattiness like a razor blade. Finally, 'Flavours of Baklava' cleverly unites cardamom ice cream with a sticky, sweet nut brittle and burnt honey caramel – evoking the exact taste promised, but playfully refined. Otherwise, dark chocolate mousse is sinfully decadent, concealing sour cherries and pistachio nuts that are discovered on the tongue, impeding the chocolate's intense richness.
Following the opening of Ceru, we spoke to founder Barry Hilton about the restaurant, afternoon tea and the future of Ceru.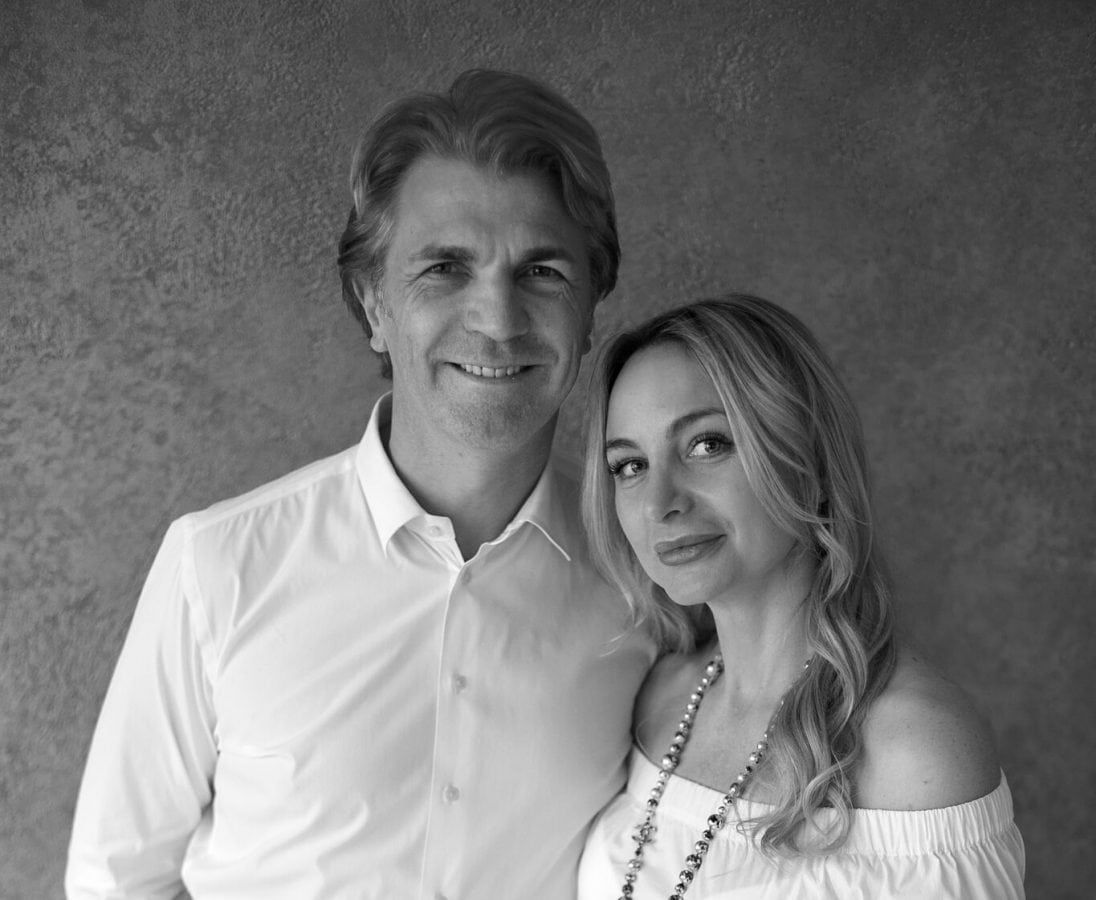 First off, could you tell us more about the story behind Ceru?
"The idea for Ceru came from many different travelling experiences over the years, and also from my time working at Yalla Yalla. The business was set up by a Lebanese chef, and I learnt a lot about what's behind the cuisine and the amount of work that goes into the process of creating each dish. With Ceru I wanted to broaden the geographical palette more and decided upon the Levant region, with lots of Ottoman and Syrian influences and ingredients. Ceru started as a pop-up, which appeared all over London and at festivals for three summers, before finally settling in South Ken."
Of all the areas in London, what made you decide to open on a side street in South Kensington?
"South Ken was always near the top of our list as there's a real mixture of fun young customers and local residents, and it's the sort of place that's buzzing seven days a week. Our priority was to be open every day of the week and to get maximum exposure, and to be busy all day."
Where did your love of Levantine cuisine come from? Do you remember the first time that you decided to start cooking this sort of food?
"I've travelled a lot to the area, both with work and for pleasure, so have grown to love the cuisine over the years. My various trips to Istanbul have been some of the most enjoyable, and it was there that we finally landed on the idea of Ceru and decided that Levantine food was the path we wanted to take. Ceru is inspired by the sunshine and colours of the area as well as just the flavours, and it was born from our love of the region."
And the restaurant has recently started to serve a unique take on classic Afternoon Tea…
"Yes, our afternoon tea is really a celebration of the flavours and ingredients of the Levant in a format that is quintessentially British. We wanted it still to be the traditional 'afternoon tea' that people recognise, but with a different flavour profile."
Of all the dishes on the menu at Ceru, at the moment, which is your favourite to eat?
"Always the lamb shoulder, it's slow roasted for hours in a secret blend of 12 Shawarma spices… I could eat it morning, noon and night!"
Do you have any more plans to discover more of the Levant, or to open any more restaurants within the near future?
"Yes to both! We're always travelling. We've just come back from a trip to Beirut this week, we go to Turkey quite a bit, and there are still so many more places to discover. And as for opening new restaurants, it's definitely on the cards!"
Ceru can be found at 7-9 Bute Street, London, SW7 3EY. Further information can be found at cerurestaurants.com.
–