Arsonists are suspected of starting a devastating fire which tore through a historic cinema.
More than 50 firefighters spent the night tackling the blaze at The Old Royalty Cinema in Harborne, Birmingham.
Smoke and flames were seen billowing from 1930s Art Deco building at 12.32am today (Wed).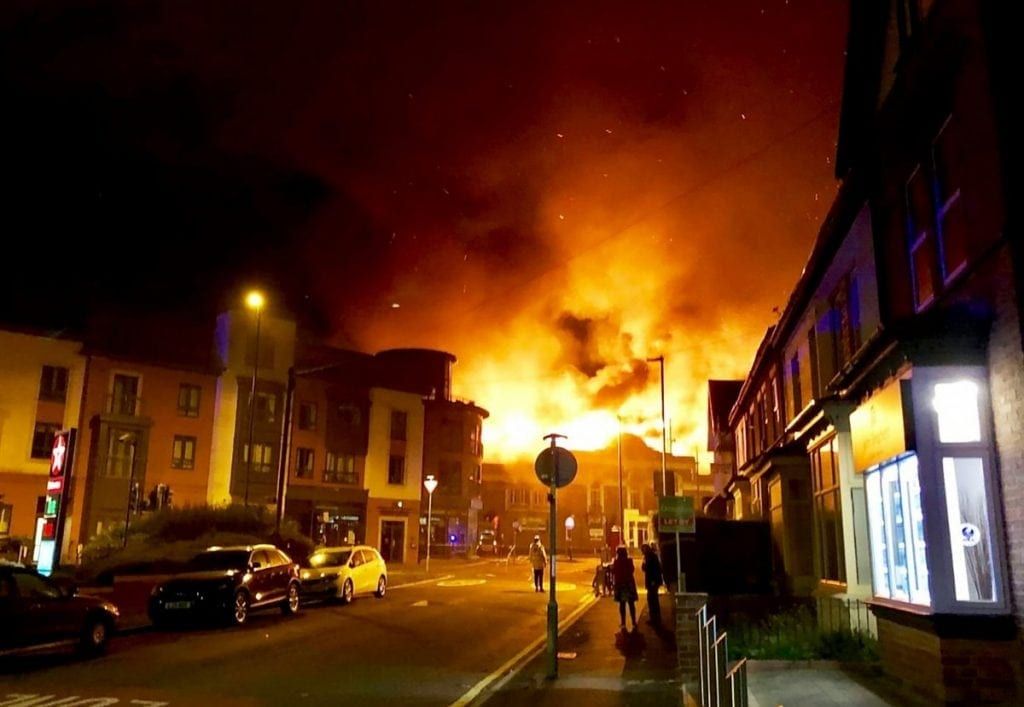 West Midlands Fire and Rescue Service scrambled to the scene and spent almost four hours fighting the flames until bringing it under control.
Station Commander Lee Baker tweeted: "Sad to see this Art Deco building has finally been ruined by arsonists. @Woodgatefire Red Watch did a lot of work with owners to keep it secure & have plans available for any incidents."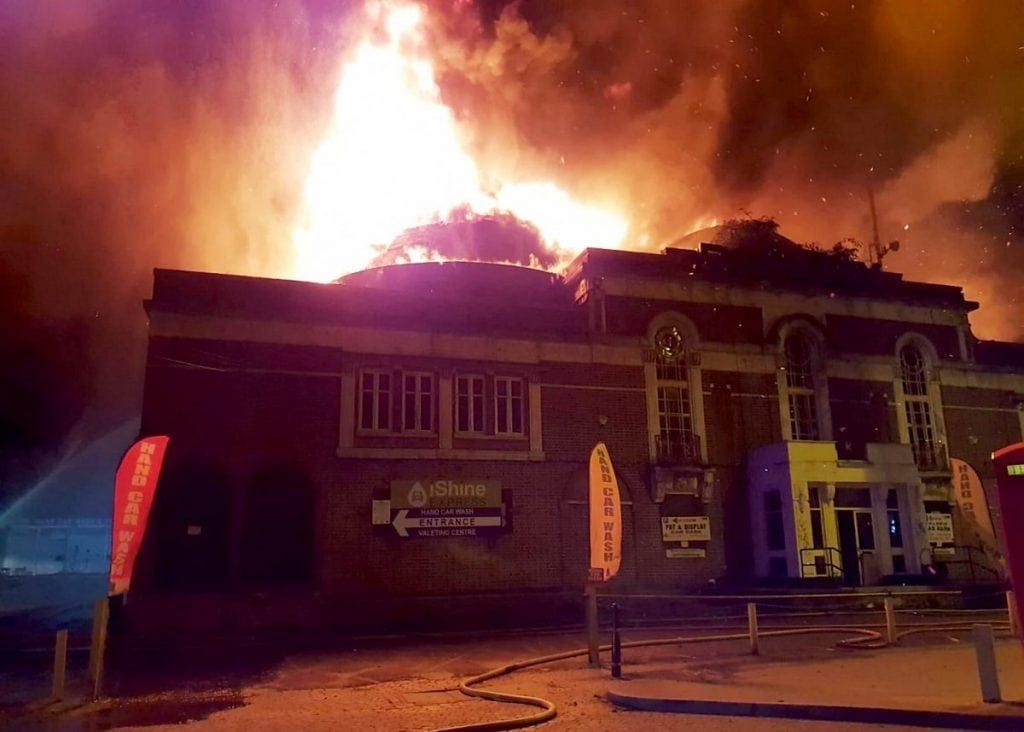 Dramatic pictures show flames shooting up to 20ft into the air as fire engulfed the building.
Fortunately the building, in Harborne High Street, was empty at the time of the blaze.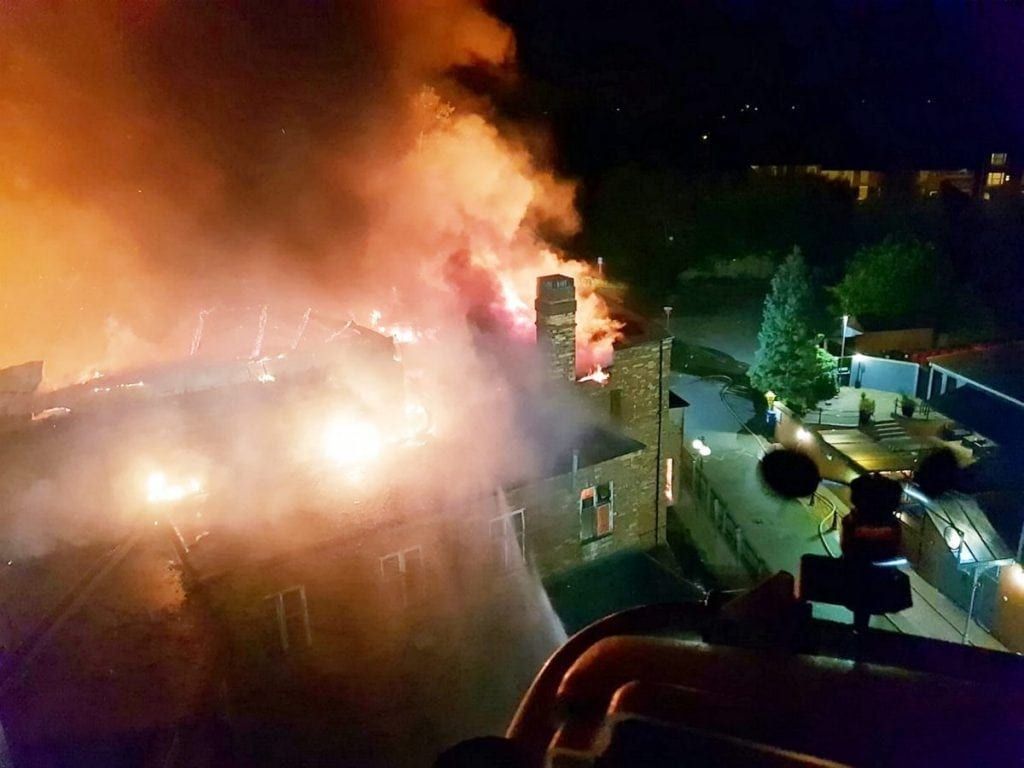 Major road closures were still in place, causing chaos for commuters, while firefighters continued to dampen down the flames.