A builder has issued a warning after he was forced to throw a bucket of water over his TV remote — when it burst into flames.
Adam Jefferson, 50, said he discovered his living room "filled to the brim" with smoke after he came out the shower and the remote on fire on the lounge table.
He ran to the kitchen to fetch a bucket of water to extinguish the blaze, before hurling the remote out the back door.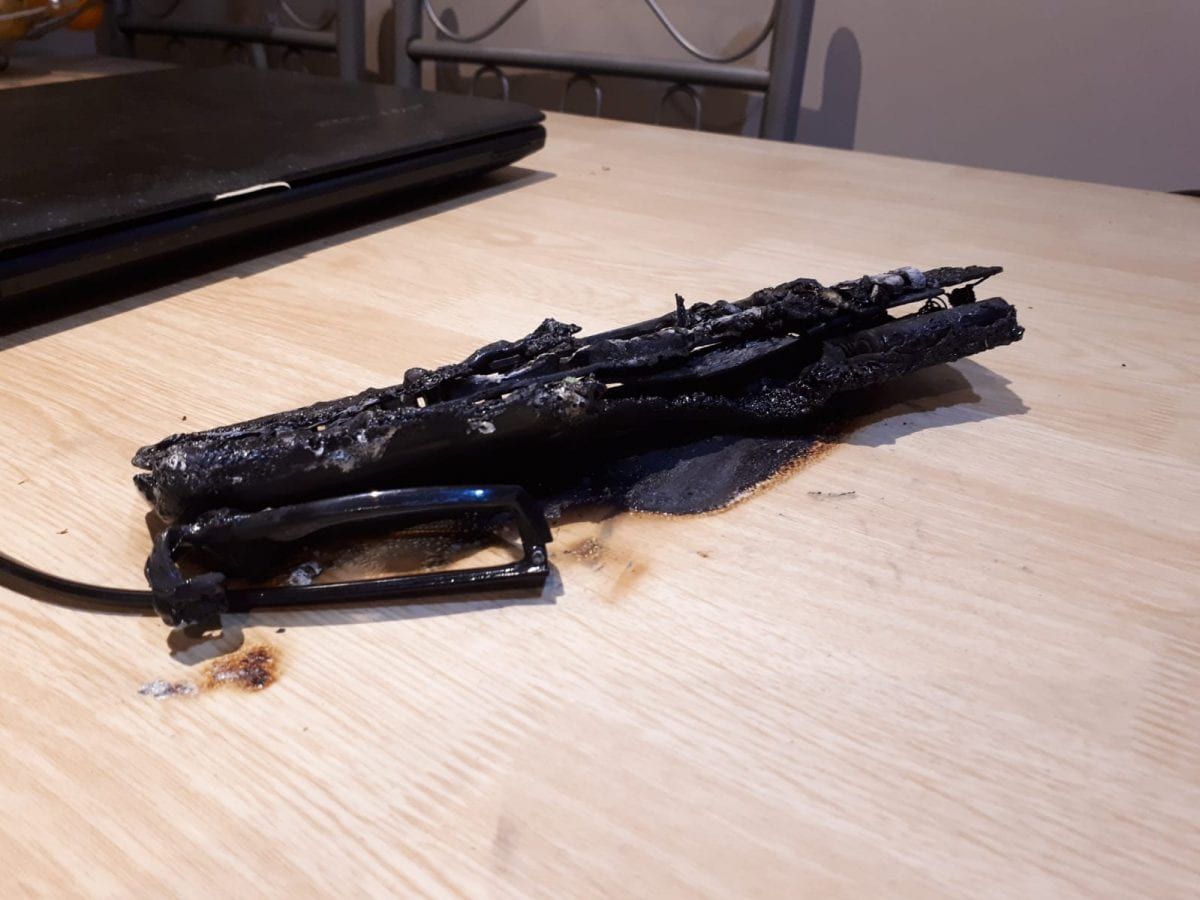 Adam, from Bedford, has been left with a big charred hole in the middle of his lounge table and said he has complained to makers Hitachi.
He said: "I got out of the shower and came downstairs and could smell very strong smoke.
"Panicking, I rushed into the living room and noticed that it was completely filled to the brim with smoke.
"To my horror, I noticed that the TV remote was ablaze and at this point my heart was racing.
"At this point, I thought the whole house was going to go up in flames.
"It has left me wondering exactly what happened because the remote wasn't hot and the batteries weren't faulty.
"The remote has now been burnt to a cinder.
"I'm extremely glad that my house didn't burn down but it makes me worried that this could simply happen to anybody.
"The whole experience has left me in shock. It was scary."
Adam said he didn't need to call the fire service after the fire on November 6.
Hitachi did not respond to a request for comment.
by Richard Percival