A TV hard man was caught on camera wrestling a suspected thief to the ground after he tried to empty the till in a restaurant.
Former fireman Stephen Doran, 32, a semi-finalist on BBC series Special Forces: Ultimate Hell Week, wrestled a crook who grabbed wads of cash from the till.
He then held down the man, a 39-year-old who had forced his way past staff in a bid to escape, for ten minutes before police arrived.
Stephen, a psychologist and self-help author, said high-intensity training as a fireman, an MMA fighter and with the Special Forces prompted the quick-thinking reaction.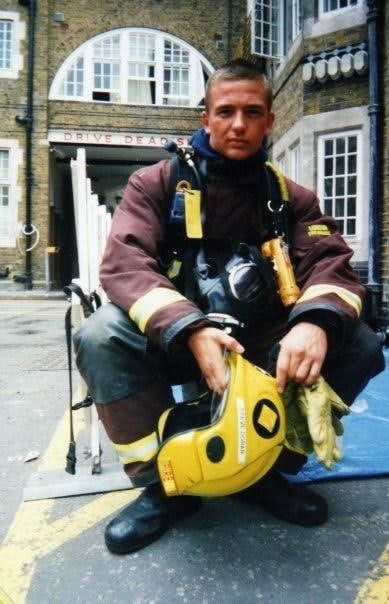 The suspect, who tried to flee with cash from the till at Thai Moom (corr) restaurant in Petts Wood, Kent, was then nicked.
Have-a-go-hero Stephen left the London Fire Brigade five years ago after seven years of service.
He said: "I was enjoying a spring roll one minute, then there was a bit of a commotion.
"We were sitting near the back and the commotion was towards the front, at first I thought there was a fight or something.
"I looked over and realised one of the guys was a waiter and another had a load of money in his hand which it looked like he had just grabbed.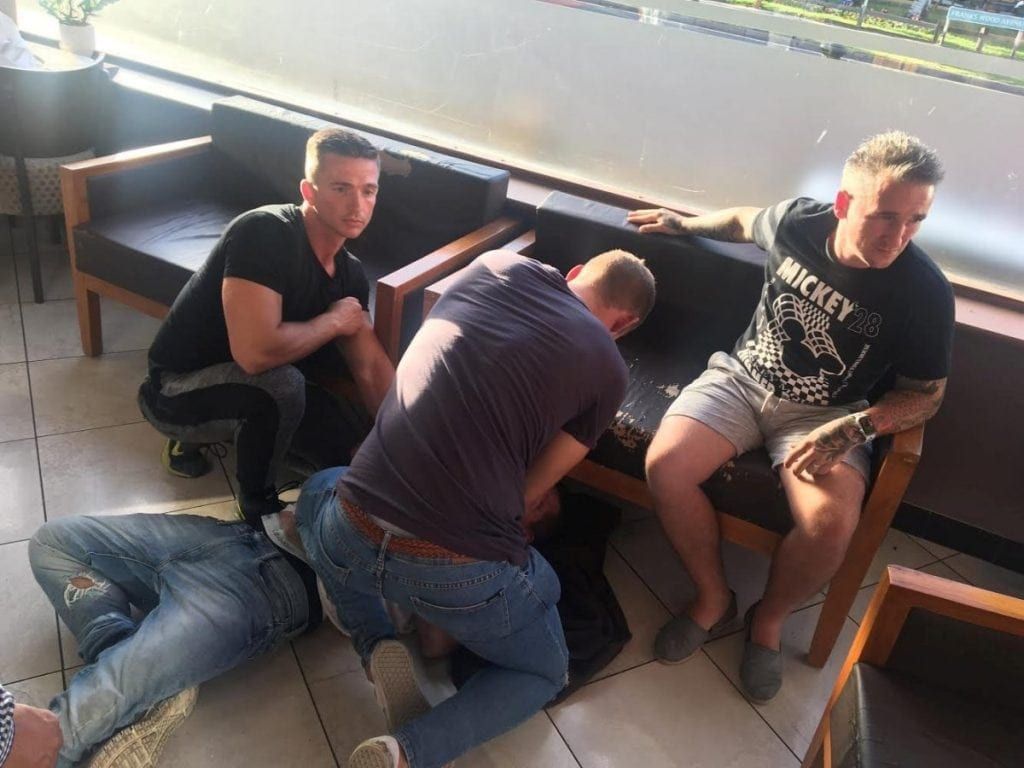 "The waiter was trying to hold him."
The would-be crook broke free of the waiter but Stephen, a mixed martial artist, dashed towards the door to stop him.
He added: "I saw an opportunity and made a run and tried to catch him just before he went out of the door.
"He was struggling at first then calmed down after a few minutes and realised he was not going anyway."
A photo showed Stephen with two pals, Luke Moran and Ty Raymond, hold down the crook before police arrived and arrested him.
The trio were out with three other friends after a workout together at the gym.
He added: "It took the police about ten minutes, but it felt like a lifetime."
Stephen took part in the BBC special forces show in 2015, training with veterans from special forces units including the British SAS, United states Navy SEALS and Russian SPETSNAZ.
He reached the semi finals after many fellow contestants dropped out following a string of gruelling challenges.
He added: "I have done a lot of martial arts over the years so I was quite comfortable dealing with it.
"It's a shame a lot of people stand by – I get it if people are afraid but if anything people tend to get their phones out and film something going wrong rather than help.
"I'm definitely used to high-stress situations. For me it was not about catching someone and beating them up, it was stopping what was happening."
His friend, Danielle Scully, 30, who was dining with the group said the suspect was begging to be let go before police arrived.
And restaurant bosses gave the group their meal for free after Stephen stopped the crook.
She said: "They were so thankful and said 'thank you so much, it's on the house'."
A spokesman for the Metropolitan Police said: "A 39-year-old man has been arrested and taken to a south London police station.
"He was arrested on suspicion of burglary.
"He was initially arrested for theft but it looks like it's now burglary, he's tried to steal from the till. He has been released under investigation."