Three of Banksy's earliest public displays of work are set to disappear forever from a defunct nightclub – according to administrators.
Administrators at The Arches nightclub and event space in Glasgow have confirmed financial restraints will mean the works will not be restored.
The Arches is home to three original works by famed street artist Banksy.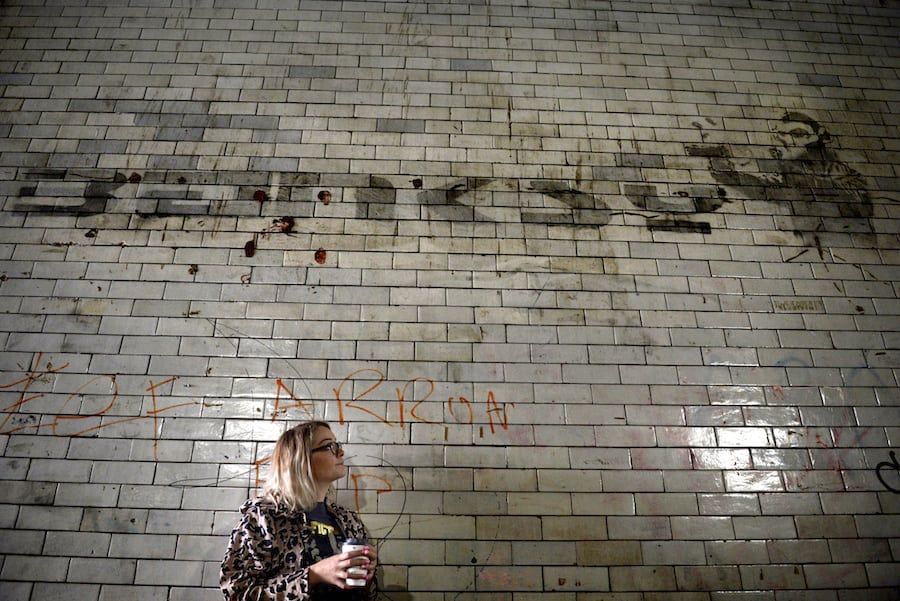 They were first painted in March 2002 during an exhibition hosted by The Arches when Banksy was a little-known artist.
On a wall outside the club's rear entrance on Midland Street, a faded monkey holding a gun is still visible.
Two other one-off pieces lie on a partition wall within the venue.
One is a tutu-wearing, gun-toting monkey and the other depicts Mona Lisa sitting behind a portrait frame, forming one complete work
The Arches went into administration in 2015, but it was previously hoped the three wall-based pieces could be removed and sold to help the struggling club.
A report by administrators Campbell Dallas explained the Arches Theatre company, which ran the venue, has now gone into liquidation.
Funds of £8,364.71 have not been recovered.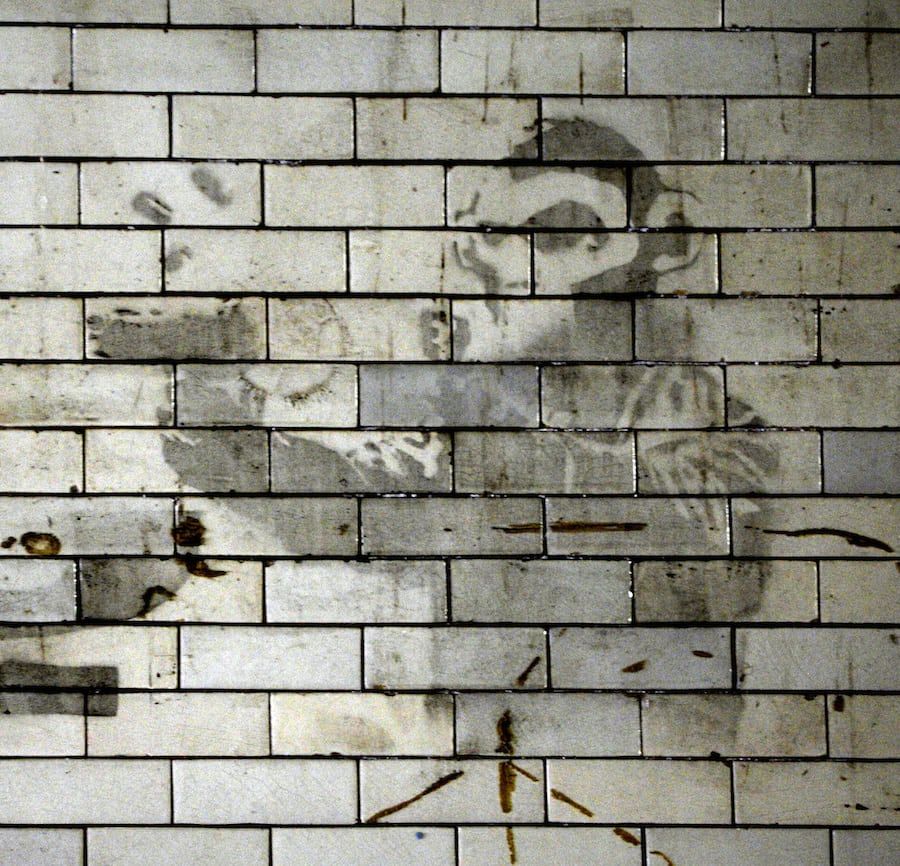 It said despite investigations, it could not be determined what value the three artworks would have, or whether there would be any interest in them.
The complex went bust after being left £500,000 in debt following the city council's decision to impose a midnight curfew on the nightclub.
It came following the death of 17-year-old Regane MacColl, who died tragically at the venue in February 2014.
Derek Forsyth of Campbell Dallas, Joint Administrator of Arches Theatre, said: "Artwork purporting to have been created by Banksy was apparently on an interior wall within the leased premises previously occupied by the Arches.
"Following Administration, the Administrators were not able to assign the lease or continue in occupation.
"Whilst exhaustive efforts were made to establish whether any value may be achievable for the benefit of the creditors, these were hampered by the fact that there was no certificate of authenticity for the artwork, that the artwork had in fact been heavily painted over, and that the wall on which the artwork had been created formed part of the building which The Arches did not own.
"In all of these circumstances, it would have been a very costly exercise to remove and restore a piece of artwork for which there was no certain value.
"Whilst the Administrators wrote to all creditors seeking funding to establish whether any value could be created from this artwork, this was not forthcoming, and as such, we were not able to realise any value for the administration."
https://www.thelondoneconomic.com/entertainment/new-banksy-appears-bridge-gloucestershire/10/09/
https://www.thelondoneconomic.com/must-reads/wombles-dismaland-swamped-wimbledon-park-looks-like-banksys-dismaland-flooded-burst-water-main/30/07/
https://www.thelondoneconomic.com/news/missing-banksy-mural-sale-facebook/16/03/
https://www.thelondoneconomic.com/entertainment/video-banksy-leaves-thank-you-mural-at-bristol-school/06/06/