Should I do a creative writing course before putting pen to paper? I get asked that a lot, and it's a big question for anyone wishing to pursue their dreams of becoming an author, and there is no shortage of courses out there to meet the demand.
From weekend writing breaks to full-on degrees, some setting you back more than £10,000 for the privilege, the creative writing training industry is booming.
All of them are only too eager to set out the 'rules' of creative writing, whereas my opinion is and always will be that there are no rules.
Horror icon Stephen King even formulated his advice into On Writing: A Memoir Of The Craft.. It's brilliant, but it's a guide at most because what works for King, or any other writer, might not work for you.
While I may not (yet!) be up there with Mr King in terms of sales, I have sold more than three million books and having achieved more than 25 Kindle bestsellers, most of which have been self-published..
I'm a Washington Post, Wall Street Journal, Amazon, and Audible bestselling author many times over, and I've become one of the most downloaded indie authors in the UK.
And I've never had a day's creative writing training in my life. Moreover, I never even got past high school.
What I did do, however, was read, read, and read.
My childhood was fractured and sometimes unpleasant so at home I would escape into books and stories whenever given the chance, while during lessons my mind would often be slipping away from the blackboard to far-flung lands and wild fictional adventures.
Post-school, and a rather blurry few years of partying, I became a police officer. It was a rewarding job and I was very good at it, but as soon as I was off duty, you'd find me buried in a book.
Horror, mystery, fantasy, sci-fi, historicals, textbooks and biographies … you name the genre, I would read it.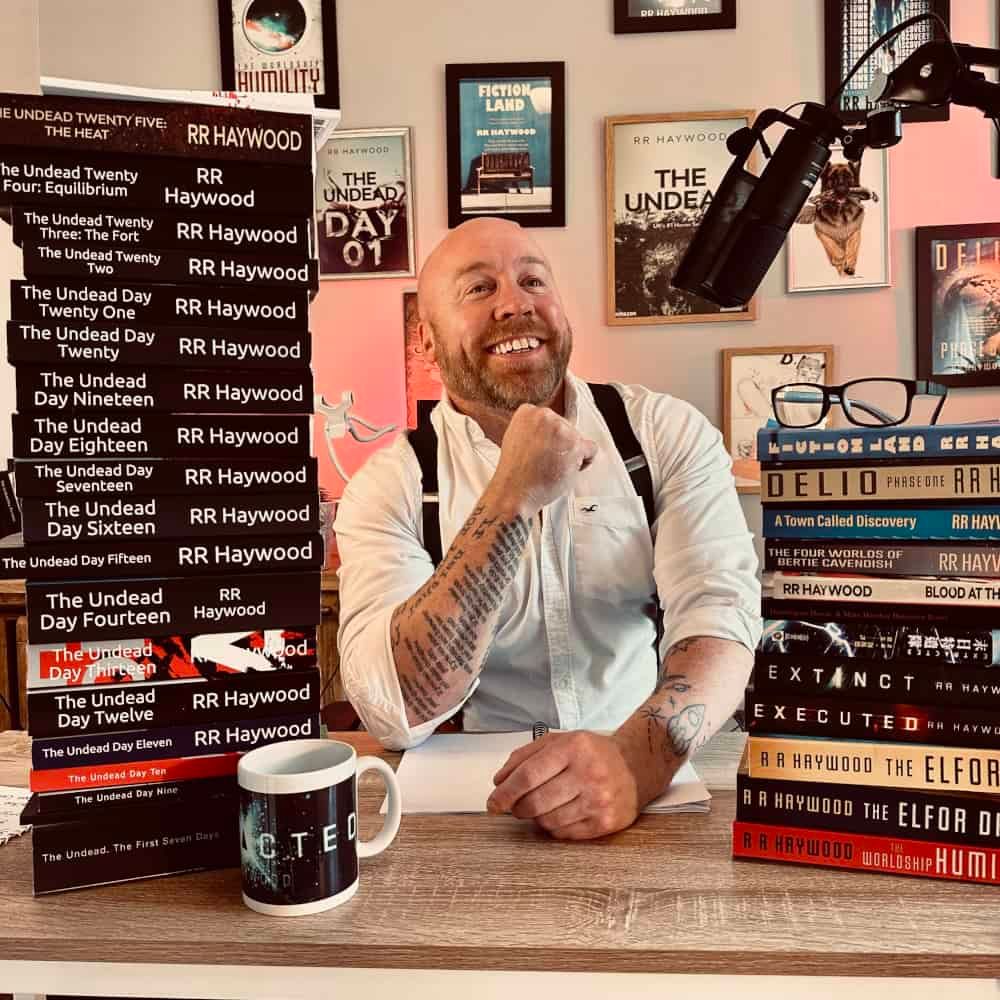 After 22 years of high-speed car chases, running down baddies, and drug busts I stumbled across the newly emerging concept of self-publishing.
By that point I'd probably devoured close to, if not more than, 1,000 books and, truth be told, I was getting bored with mainstream literature.
Not so much with the more vintage reads, where even the duds tend to have a charming quirk of their own.
No, my problem was really with contemporary fiction. It all seemed so 'samey', as if books were being driven by a cookie-cutter mentality.
I'd later discover this was the curse of tepid, ubiquitous editing styles and ever-increasingly stern rules imposed on writers by publishers via their editing teams.
The net result was that every new book felt exactly the same as every other one. Dull. Boring. Voiceless.
I wanted more, and the world of self-publishing offered it.
Now, I'm the first to admit that a lot of self-published books aren't very good.
But I didn't mind because one person's awful is another person's awesome, and, importantly, my reading list was once again filled with this gorgeously vast world of original literary voices and concepts.
It inspired me to try it for myself. Ever since I'd gotten into reading all those years before, there had been loads of story ideas floating around in my head so why not try and capture some in print?
And the self-publishing route was the way to go, offering me a chance to put something out there with no restrictions or snobbery because I dared to do thing my own way..
The result was The Undead Day One .. and it was truly terrible. Seriously, a five-year-old with a crayon could have done a better job.
It's been reworked since but back then it didn't matter so much. The important thing was that I was hooked. I'd thought policing was my thing, but I was wrong – it was writing books.
I used The Undead series as a way of teaching myself to write. I couldn't afford editors or proof-readers, which later paid dividends because it meant I honed my own natural skills without being constrained by rules.
And I didn't need to go on any creative writing courses, either. The plots, environments, characters, and scenes were already there in my mind, even if they needed refining.
They didn't get there by magic, or because I had been born a literary prodigy. I give credit first and foremost to one thing: the reading habit.
I'm no fan of rules but perhaps I'll make the exception when it comes to advising any would-be author to pick up as many books as they can. That will be the only writing education they ever need to get going.
The rest, as was the case with me, is practice. Sure, you get that with creative writing courses as well, but its adulterated with an academic and unnecessary overfocus on the technical aspects of writing, such as the three-act structure, plotting and character arcs.
How can any author hope to establish their own voice when those of others are telling them what and what not to do? Likewise, when they are faced with the incessant demand for mass-market sameness and an insistence on making almost every story impersonal and soulless.
By not following any rules I had the freedom to experiment. Yeah, I made mistakes, but they were my mistakes, not a committee's.
The single best thing I ever did was to keep reading good books to see what they were doing well, and in turn compare them to my books. 'Bad' books, similarly, taught me how to improve my own writing by avoiding the same issues I'd found with them.
I'm obsessed with reading, and if you want to be an author who stands a chance of making it to the bestseller list then you need to be as well.
And while I'd suggest aiming for getting 1,000 under your belt before hitting the keyboard, don't stop there. You can never read enough books because, unlike with the artifice of creative writing classes, the learning process never really ends.
My voracious reading, coupled with constant comparison and a desire to get better, is the reason I developed a skill to achieve a depth of characterisation normally found in literary novels and use it in genre fiction such as The Undead series or my time-travel novel, Extracted.
Both have gone on to become a global blockbuster, and I followed the same self-built strategy for The Worldship Humility, DELIO and all my other novels, including my latest, satirical action-adventure Fiction Land.
All were self-published, and all became bestsellers. The Undead series alone is still going strong over 10 years later with more than 25 books and a huge, dedicated fanbase.
By following a DIY ethic, my books have retained my voice and writing style, packed with the humour, slang, action, and absurdity of life we see all around us.
Some of those stories did ultimately go through mainstream publishers and there were times I had to fight tooth and nail to stop them stripping every shred of originality from the stories. I won out only because I'd already built up confidence in my own writing by doing it my way.
Now I'm successful, and other new writers are turning to me and asking for guidance.
Often, I see their confusion when, going against the grain, I tell them to avoid creative writing courses or set aside the brand-name authors putting out five or ten Golden Rules To Writing.
Yet I also see their relief when I tell them there are really no rules. Just write in your own voice, as if you were talking to those around you. Write how you speak, capturing that realness. Stuff anything else.
Not every chapter needs to be the same length; not every character needs a backstory; not every plot twist needs a reminder in case the reader forgot something.
Honestly, just write how you want. The only thing you need to worry about is if it works or not, and even that is subjective.
There is an argument that for mainstream commercial success you need to abide by a lot of rules, but if you find the right people to work with then you can still achieve success. I'm the perfect case in point.
It just requires willpower and discipline, and, of course, that all-important obsession with reading to kick things off in the right direction.
Bestselling author RR Haywood's latest novel, Fiction Land is out now on Amazon in paperback, eBook, and audiobook formats and priced £8.99, £3.99, and £18.72 respectively. Visit www.rrhaywood.com or follow RR Haywood on Twitter or Facebook.
Exclusive Extract From Fiction Land by RR Haywood
With his hotly anticipated new novel Fiction Land, RR Haywood takes a tongue-in-cheek poke at the action genre with a sniper's accuracy. Here, we present an exclusive extract.
'Very spirited young lady,' one of the guys behind me says as I twist around to look at the two men playing chess again.
'You must be Mr Croker,' the one with the moustache says as I give him a questioning look. 'The breaker of the thumbs.'
'Rumours spread fast in the city,' the bearded one says. 'Especially if you sit in The Village playing chess all day.'
'And we do love a good gossip,' the one with the moustache says. 'But well done though. Jimmy isn't a nice man. Even Sigmund would agree with that.'
'I do try and see the good in people, or at least establish the reasons for why they might not be good,' Sigmund says. 'But alas, yes. Not a pleasant man. Neither is Fat George by all accounts.'
'It's not something I'm proud of,' I say.
'Why not?' the one with the moustache asks me. 'Be proud of your abilities. To be otherwise is simply how you've been programmed to think.'
'At least introduce yourself before you start lecturing, Friedrich,' the bearded one says. 'Sigmund Freud,' he adds, nodding his head.
'Friedrich Nietzsche,' the other one says.
'John Croker,' I say, getting to my feet to shake their hands.
'Good firm grip!' Freud says. 'Which means absolutely nothing,' he adds with a wink at me.
'Pleasure,' Nietzsche says with his moustache bristling.
'Tell me. Do you play?' Freud asks.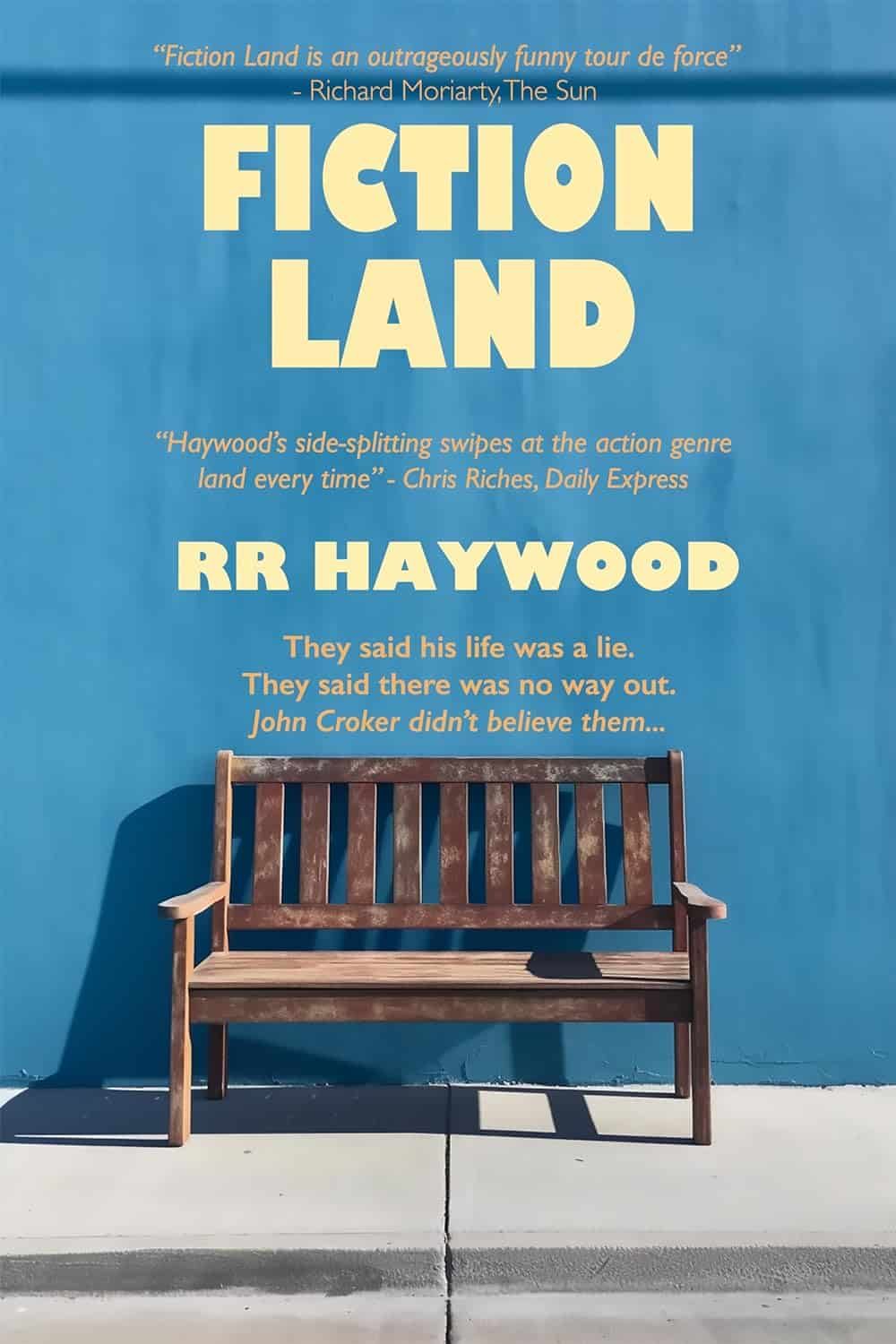 'Chess? I don't know. I don't think so,' I say and look at the board. 'No. I don't know it.'
'Shame. I'm getting bored playing with him,' Freud says with a nod at his friend.
'Isn't boredom another sign of repressed sexuality?' Nietzsche asks.
'Not everything relates back to repressed sexuality.'
'You seem to think it does,' Nietzsche mutters. 'How about your spirited young friend? Does she play chess?'
'Alice?' I ask, getting her attention.
'What?' she asks, twisting around with a startled look. 'Moustache!' she says at the sight of his enormous handlebar whiskers.
'Alice!' Rachel whispers at her.
'Sorry! I didn't mean to be rude,' Alice says with a wince.
'Not rude at all,' Nietzsche says. 'See it – Say it is a very honest approach to life.'
'Unless it's done with intent to cause offence, of course,' Freud says.
'But how can honesty offend?' Nietzsche asks. 'Honesty is purity.'
'Because we live in a cooperative society, Friedrich. Within which, and by degrees of evolved and often changing traditions, we attach rules and norms. Some of which dictate that an overuse of honesty can be highly offensive. Would you openly call an obese person fat?'
'If they are fat, then yes,' Nietzsche replies. 'To not mention such a thing would be hiding the obvious and plain truth.'
'What if the person had no choice in the matter?'
'How would he have no choice, Sigmund? He needs to stop bloody eating,' Friedrich says.
'Unless he is happy to eat and accept the consequences. In which case. Be fat! Be fat and be happy with it.'
'Eating disorders are indicators of unbalanced mental health, Friedrich.'
'You think everything is an indicator of unbalanced mental health, Sigmund. My point is that if someone is fat you should not be banned from saying so. Whatever next? Shall we be reduced to denying the sky is blue, or the night is dark simply for fear of offending a blind person? Life is fleeting, Sigmund. Grasp it! Live it! Embrace what you can.'
'I'm with him,' Alice says, pointing at the man with the moustache.
'Are you?' Freud asks.
'Yeah! Definitely. Why shouldn't you state the obvious?'
'Because people are complex beings and sometimes a gentle approach often yields far greater results,' Freud says.
'That's just pussyfooting around and treading on eggshells,' Alice says.
'Why don't you open up in therapy then?' Rachel asks her.
'I knew you were going to ask me that,' Alice says.
'But you just said honesty is the best policy,' Rachel says.
'Yeah. It is. But honesty and openness aren't the same thing.'
'Here here!' Nietzsche says.
'That's what pisses me off,' Alice says. 'Like people keep asking me and then they get offended when I don't tell them, so they say I'm being dishonest.'
'I never said you were dishonest,' Rachel says.
'Not you, but others have said it. The evil matrons in the orphanage say it all the time.
They don't get what they want so they say the other person is being dishonest. Why should I have to open up? It was my experience. Not someone else's, and if I choose not to tell anyone then I'm not being dishonest. That's the stupid thinking of stupid people telling me I have to be grateful and humble and polite and not say what I think.'
'It's more than stupid thinking,' Nietzsche remarks as Freud studies the board for his next move. 'It's called the slave morality.'
'I'm not a slave!' Alice snaps.