Q, What is the main argument of your new book, The Edge?
A. The Edge argues that while competition for coveted resources such as energy contributes not just to the climate crisis but to geopolitical crises, most of these same resources are being wasted every day. The book seeks to demystify some of the biggest geopolitical news stories by looking at them through the lens of energy and resource competition. These include the current Russia-Ukraine conflict as well as the rising tensions in other arena such as the South China Sea and the Arctic. It seeks to challenge certain assumptions around how adding new renewable capacity will, in itself, solve these problems and instead encourages readers, whether they are government or business leaders, or individuals in society, to consider the paradox that most of these resources are being wasted, and that this is the largest problem that needs to be solved. In so doing, it offers the prospect of a more productive, rather than a more costly, sustainable future.
Q. How does it differ from approaches to the subject of the energy crisis?
A. Most of the narrative around solutions to the energy or climate crisis has been about adding more and generating more. But the biggest single problem is that we lose or waste most of what we generate, so the solution needs to address how to use less, not more, and how to do more with less. We don't have the time, money, or carbon to waste if we are to rely on simply adding more fossil fuel or renewable energy into the mix to solve the energy crisis. It will take too long, use too much resource, cost too much, and be extremely wasteful. The Edge argues a different approach needs to be taken, with every decision being viewed first through the lens of efficiency.
Q. What do you hope readers will gain most from reading The Edge?
A. I hope that The Edge will help readers think differently about the world around them and that, by joining the dots, it helps to make sense of some of the more apparently baffling aspects of the geopolitical and climate challenges that we face. I hope that it will provide a framework for making better, more efficient, and more effective decisions, as well as to help readers think again about approaches that appear well meaning but that, if not applied appropriately, can make things worse. I hope that it helps to explain the intricate interdependencies between the geopolitical forces at play today and the various resources — such as energy, food, water, and other materials — that make the world work. I hope that it helps to illustrate how the geopolitical and climate crises that we face today are, at the same time, coming to a head, but to uncover an optimistic pathway for a better future.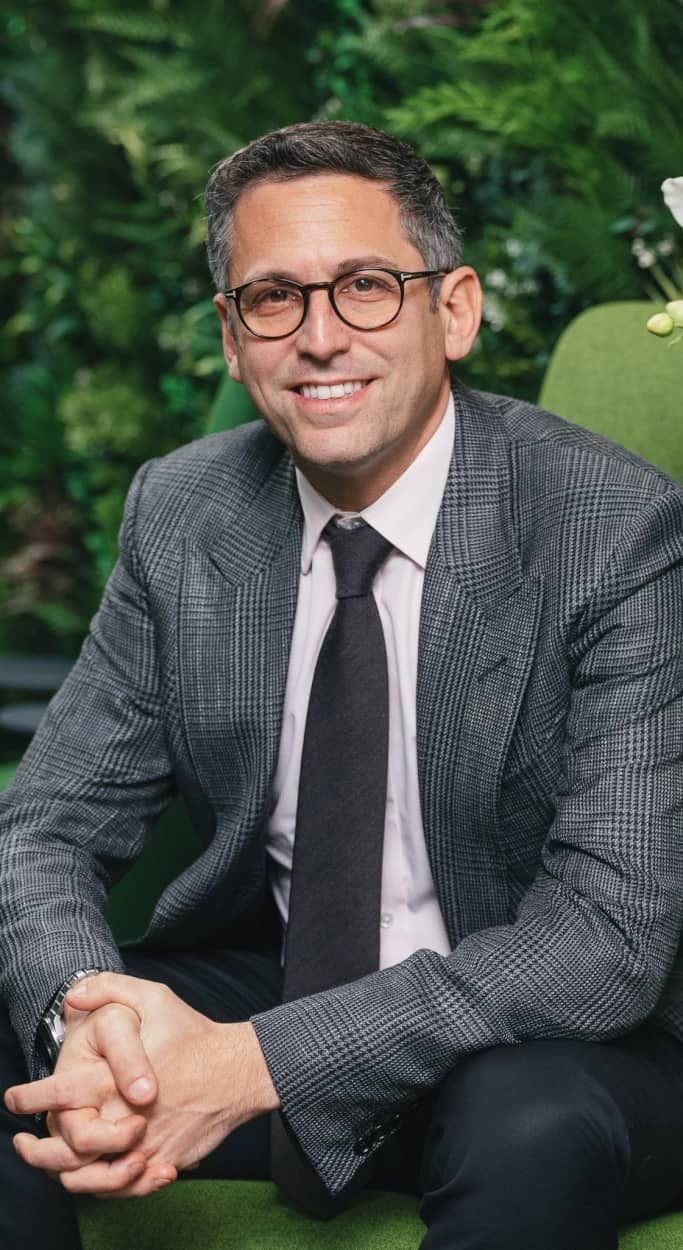 Q. Has the energy crisis come about directly as a result of the Russia-Ukraine conflict, and can it be solved through a peace settlement?
A. While the Russia-Ukraine conflict has made the crisis worse, a compelling argument could also be made that the Russia-Ukraine crisis has come about because of the energy crisis and the geopolitics of energy supplies from Russia into European and other global markets. As such, a peace settlement in Ukraine would help address many of the symptoms but the cause would remain: competition for energy and other covered resources, with the risk of fueling conflict. Russia-Ukraine is the latest arena, following decades of conflict in the Middle East, and will unlikely be the last.
One of the biggest solutions to the problem is to stop wasting most of the resources being competed and fought for. The last time Russia invaded Ukraine, when it annexed Crimea in 2014, there was a campaign for energy efficiency. The European Commission cited that every 1 per cent of energy saved means a 2.6 per cent reduction in gas imports.
Q. Your focus is on reducing energy wastage but why can't renewable energy come to the rescue?
A. Renewable energy will be an important part of the solution. However, on its own, it will take too long, cost too much, and use too many resources to address the scale of energy supply, carbon, and security challenges for the remainder of this decade. It has to go hand in hand with a massive shift of attention towards efficiency.
Q. Why is the centralisation of energy supply within the UK a major problem?
A. It remains truly shocking that around 60% of energy used to generate electricity in the UK, taking into account all sources such as natural gas, nuclear, renewables, or coal is lost, mostly to heat. This is largely because power is generated too far away from where it is produced to use the heat that comes off the power plants in the generation process, so it is simply wasted. As such, building new power plants comes with the sting that most of it will be lost unless enough of it is built efficiently closer to the point of use. Smaller-scale, decentralised, or on-site energy generation using solar and other sources also have the advantage that they can be quick to build and face less planning and grid constraints compared to centralised utility scale power plants, which can take years or decades to plan, build, and commission.
Q. How can this issue best be resolved, and how costly would it be?
A. Solutions such as on-site solar, under the right space and demand load conditions, can be cheaper than the grid, so cost less rather than more. The same can be true of cogeneration — that is generating heat as well as power — from on-site generators fuelled by (preferably renewable) natural gas, waste gases, and heat from industrial processes, ground and air-sourced heat, and district energy.
Q. Is it fair for the public to be expected to shoulder the burden of responsibility for energy usage reforms?
A. Put simply, not really while institutions, including the government, are responsible for around two thirds of the UK's energy demand and that so much of it is wasted. A major efficiency drive by government, then passed on to industry and business, would represent a fairer and more effective prioritisation.
Q. You were previously at HSBC, working in international finance, infrastructure, and private equity. What prompted you to leave and launch SDCL?
Q. I wanted to focus all my efforts in identifying and implementing commercially sustainable investment solutions to the environmental and climate challenges that we face. This required a dedicated institution, committed for the long term, and I wanted to create the one in which I wanted to work. I did and I still do, happily, to this day.
Q. How much power do institutional investors having in reforming the energy sector?
A. The OECD estimated that institutional investors owned around 40% of the world's energy sector in 2020. This includes pension funds, insurance companies, sovereign wealth funds, and hedge funds.
This means that institutional investors have a bigger say in how the sector is run, how it is reformed, and how transparent it is, although there are some complexities and paradoxes, including pressure from divestment programmes.
This is why institutional investors are crucial stakeholders and have a big role to play in influencing priorities and our overall approach to energy costs, decarbonisation, and energy security.
The Edge: How competition for resources is pushing the world, and its climate, to the brink – and what we can do about it by Jonathan Maxwell (Nicholas Brealey Publishing) is out now on Amazon, priced £25 in hardcover and £14.99 as an eBook. For more information about SDCL Group, visit www.sdclgroup.com.