An exceptionally important marble bust by one the the art world's most revered sculptors is set to sell for "in excess of £1 million" following its fascinating rediscovery.
Antonio Canova created the Bust of Peace, which has not been seen for more than 200 years since it was displayed for the first time at the Royal Academy summer exhibition of 1817.
The long-lost bust, described as one of the Italian artist's most intimate works, was carved in 1814 for his patron and friend John Campbell, Lord Cawdor.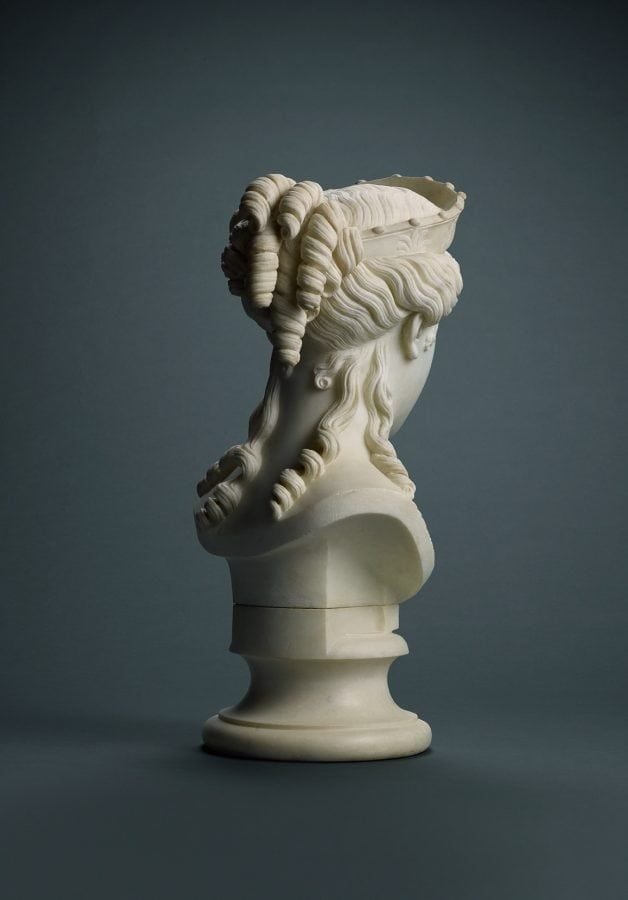 It was gifted to thank Lord Cawdor for his help in repatriating art from Italy looted by the French armies during the Napoleonic Wars.
It was kept at the family house, Stackpole Court, in Pembrokeshire, Wales, and passed down through five generations of the Cawdors with its significance eventually forgotten over time.
When the contents of the house were sold at auction in 1962, the Bust of Peace was simply described in the catalogue as "a white marble bust of a lady wearing a diadem".
It has since changed hands again and the piece's current private owner has spent an extensive period of time getting experts to reattribute the piece to Canova.
The sculpture is one of just a handful of Canova pieces which have ever been sold publicly and Sotheby's has called its emergence "a significant rediscovery of seminal importance within Canova's oeuvre".
Sotheby's will auction the bust on July 4 with a guide price of in excess of £1 million.
Christopher Mason, director, Sotheby's European Sculpture & Works of Art Department, said: "This is one of the most exciting rediscoveries I have encountered, the culmination of years spent piecing together fragments of information that together now tell the complete story of what is a truly exceptional, long-lost work.
"The Bust of Peace is one of a small series of works that Canova made late in life for his closest friends and patrons and so, as you might expect, each marble is executed with a befittingly high degree of care and attention.
"The sculptor's ability to breathe life into cold marble is unrivalled in Neoclassical sculpture.
"This one is a technical tour de force, displaying Canova's absolute mastery in marble, particularly with the beautiful carving of the hair and the purity of the expression.
"Autograph works by Canova are fantastically rare on the market, and so to be offering this bust, newly-rediscovered and with such a special story behind it, is something remarkable indeed.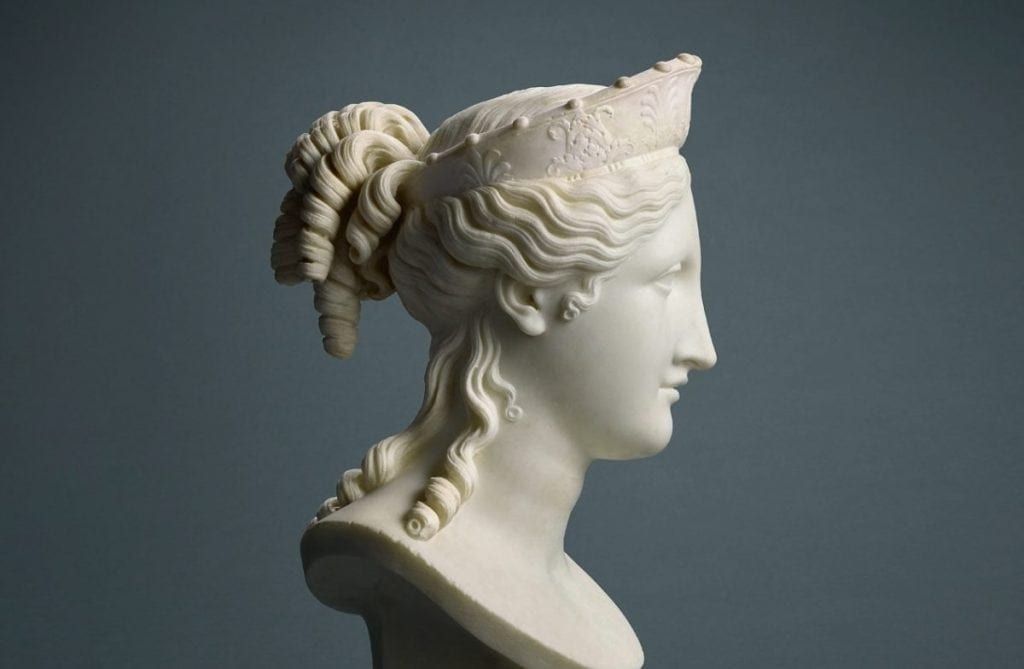 "Consequently, estimating the value of such a sculpture is not an exact science.
"We envisage bidding in excess of £1 million. The last Canova bust to appear on the market, the 'Bust of Murat', in November 2017 sold for sold at auction for EUR 4.3 million.
"The Bust of Peace has matchless provenance dating back all the way to its conception in 1814, and so we expect a great deal of excitement."
Born in 1757 in Possagno, Italy, Canova is considered one of the greatest neo-classical sculptors of the late 18th and early 19th centuries. He died in Venice in 1822.
Honoured in verse by Lord Byron, he was recognised not only for his skills as a carver, but also as a diplomat and dignitary for the Papal court.
Canova was also responsible for The Three Graces, one of the most important sculptures in the UK, which is on display at the Victoria and Albert Museum in London.
https://www.thelondoneconomic.com/property/villa-with-picasso-artwork-in-the-pool-is-to-be-auctioned/23/05/