An exhibition of pictures has gone on display painted by a paralysed artist – using only his MOUTH.
Talented Richard Wood, who died this year aged 46, grew up with a keen interest in art.
In 1991, at the age of 21, he became paralysed from the shoulders down after he hit a sandbank while diving.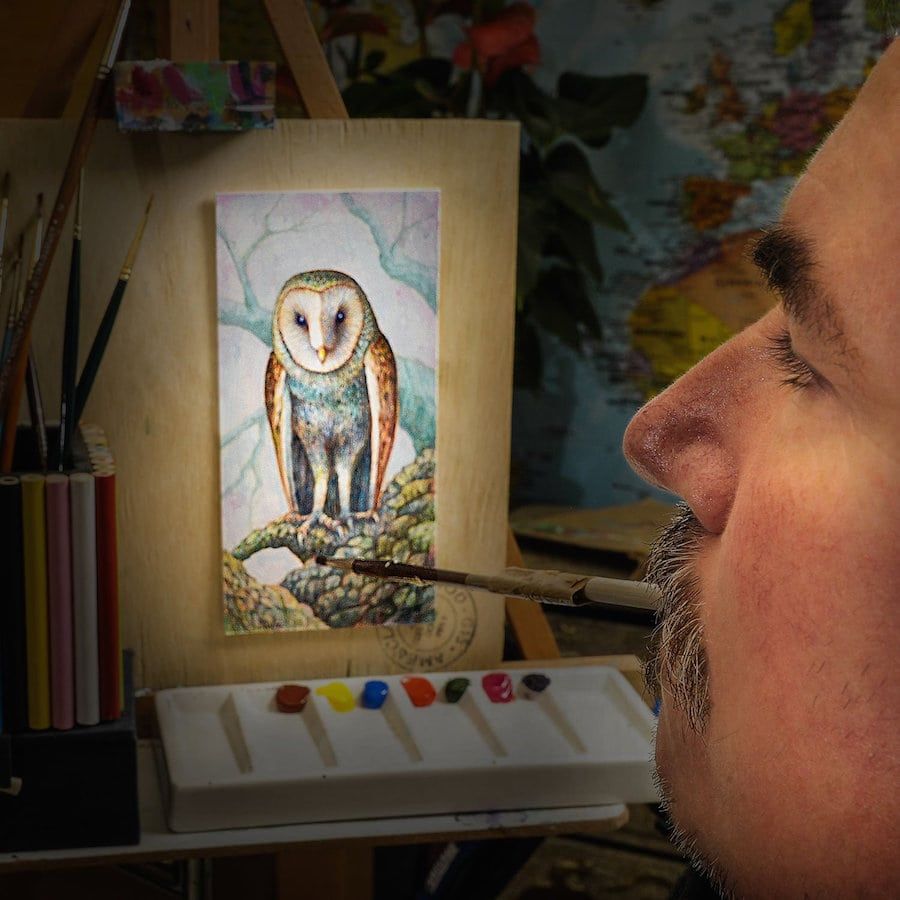 But the determined artist was keen to carry on painting and used his mouth to hold paintbrushes so he could continue to showcase his creative talent.
Richard passed away after a battle with pneumonia, but his sister is hoping to keep his legacy alive by selling his paintings to raise money for charities that helped him.
Liz Irwin, 44, of Ilfracombe, Devon, said: "Richard was an extremely modest person – he was very proud of his art but never wanted to hear anyone praise it, he hated it.
"It was his dying wish that his paintings go on exhibition to the public so he didn't have to hear people talk about them, and that's why we have arranged these displays.
"He never let his accident affect him. He was always trying to cheer us up, he was an inspiration.
"He loved his art and he loved travelling around, but unfortunately he wasn't able to do this for the last years of his life as he was in too much pain.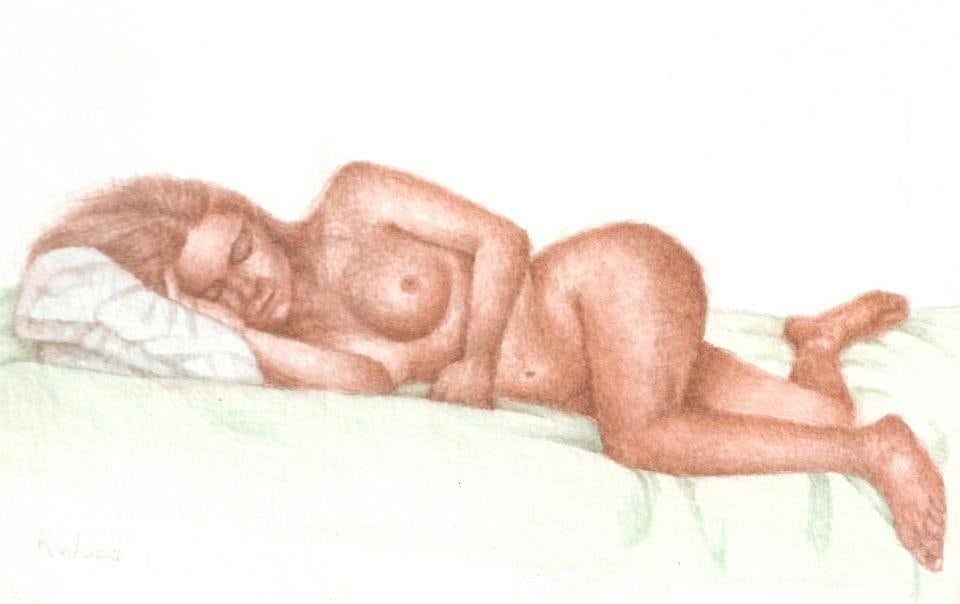 "Painting was the one thing that kept him going."
A collection of prints of Richard's work are currently on display at The Pier pub in Ilfracombe and can be purchased for between £25 and £35.
Proceeds will go to the Devon Air Ambulance Trust who airlifted Richard after his accident.
In October, some of Richard's original paintings will also go on sale at the Plough in Torrington, with proceeds from this sale going to the Mouth and Foot Painting Artists (MFPA), an international self-help partnership of artists who paint without the use of their hands.