By Michael McNulty
Let's be honest, independent film has become a term that's murkier than an unattended fish tank. But, hey, forget that noise and leave that conversation for another time – perhaps after having watched one these films. To celebrate the release of US Indie Comedy The Big Sick – here are 5 of the best comedies independent cinema has to offer.
1. Slacker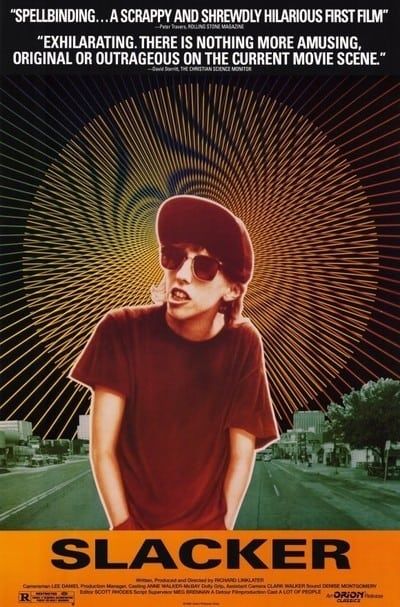 Richard Linklater's 1991 film, Slacker, helped to propel independent film making in the nineties and put the director on the map. Made on a budget of $23,000, it marked the birth of Austin, Texas's filmmaking scene and would go on to influence directors such as Kevin Smith. Taking inspiration from Max Olphüs's La Ronde, the film structures itself around a series of characters as the camera leisurely travels with them, eavesdropping on their conversations and interactions, changing direction to follow different groups and people as they brush past one another. It provides an insight into the weirdly wonderful world of Austin, the people who populate it and the climate at the time. The film is fluid, the conversations and interactions natural and it all feels very personal and warm. Linklater screened the film at a local cinema and quickly, through word of mouth, it became the film to see, saw its run extended and won the attention Orion Classics who took the film to Sundance where, although it won no awards, was met with critical praise. The rest is history.
2. Bottle Rocket

Wes Anderson's first feature film was based on a 13 minute short of the same name. After graduating from University in Austin, Wes Anderson co-wrote, with Owen Wilson, a 13 minute, black and white short film about two aimless middle class suburban 20 something year olds, played by Owen and his brother Luke, who perform low end robberies. The short was picked up by Sundance where it was met with critical praise, leading Columbia Pictures to bring Anderson and Wilson to Hollywood to develop it into a feature.
Although the film feels freer in its form it still showcases the beginnings of Anderson's trademark style, the composed overhead photography, the whip pans, uniforms and dysfunctional group relationships. Bottle Rocket is a slacker comedy that lopes along with boyish charm and although the film tested poorly, it has gone on to become a testament to what can happen to a film with a distinctly original voice.
3. Swingers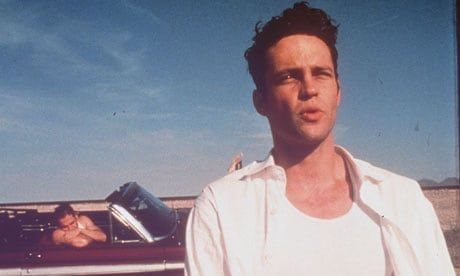 Swingers is the ultimate bromance movie – "You're so money, Mike!" – centring on a group of 20 something year old aspiring actors living in the Hollywood hills, all hoping that the next audition will be their big break. The film's focus is Mike (Jon Favreau), who's hung up on his ex-girlfriend and drowning in a sea of insecurity and self-pity. Swingers isn't about heartbreak and romance, it's about the guys and male relationships, beautifully and hilariously observing their dynamic and psyche. The group flit between Hollywood parties, Vegas and late night diners all the while trying to coax phone numbers out of "beautiful babies." Vince Vaughn's turn as the handsome, charismatic, fast talking Trent is brilliant. The perfect embodiment of the friend who's funny, exasperating, and always optimistic.
The film, after a year of staged readings for potential investors, managed to secure a $250,000 budget. It was shot in 20 days on the short ends of film. After failing to secure a spot at Sundance, director Doug Liman (who has subsequently gone on to direct films like The Bourne Identity and Edge of Tomorrow) and producer Nicole LaLoggia screened the film to an audience of 500 people, made up of friends and potential buyers. It went down a hit and eventually secured a $5 million deal from Miramax. Now, that's "so money."
4. Clerks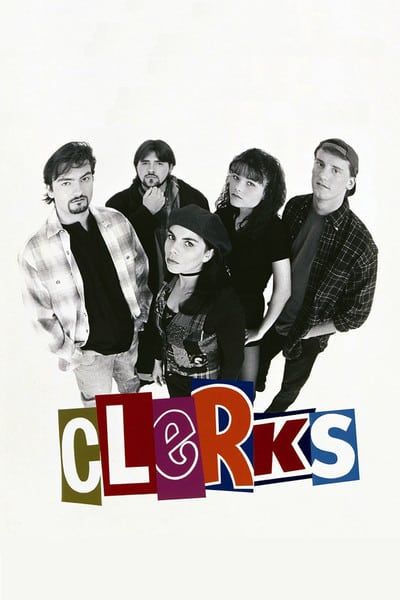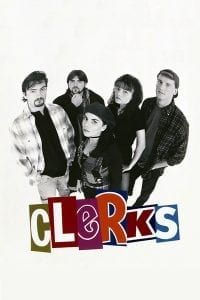 Made on a budget of approximately $ 25,000, Kevin Smith's first feature film, shot at the ripe ol' age of 22 launched his filmmaking career and became the voice of the Generation X everyman. Not only is Kevin Smith's film a great example of do-it yourself filmmaking, he maxed out credit cards, used a crew comprised of friends, and actors from a local theatre, but it's also laugh out loud funny. Set in a Quick-Stop convenience store, it follows a day in the life of Dante, and close friend Randall, as they philosophise the morality behind the destruction of the Death Star, poke fun at customers and close up shop for a quick game of hockey. The film is low-key and shot in black and white, an assembly of beautifully weird, hysterically funny scenes that play out in extended sweary conversations. And of course, let's not forget Jay and Silent Bob, pressed against the outside wall, trying flog dime bags and harassing passers-by.
5. Lost In Translation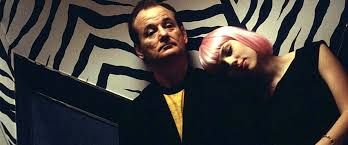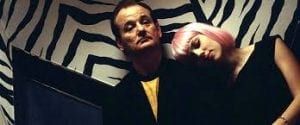 An insider by all accounts, the daughter of acclaimed director Francis Ford Coppola (you know, the guy who made The Godfather) and wife of Spike Jonze (that other guy who made Being John Malkovich), Sofia Coppola wasn't exactly outside the Hollywood system. However, although it was distributed by Focus Films (one of those indie branches of a major, Universal to be precise), it was produced by American Zoetrope and Element films, both independent production companies, alongside Tohokushinsha Film Corporation, a Japanese production and distribution house well and truly outside of Hollywood.
Perhaps what is most significant though is the independent spirit in which Coppola made her film (much of it was shot without permits in Tokyo) and the treatment and reimagining of a formulaic genre, the romantic comedy. Lost in Translation, set in Tokyo, is a film about being stuck, stuck in life and stuck in a strange city and the efforts made by aging American has-been actor, Bob Harris (Bill Murray) and recently married, deep in a quarter life crisis, Charlotte (Scarlett Johansson), to navigate both. What could quite easily have been a tired story about two lonely people in failing relationships, who take solace in each other, becomes something fresh and original, tender, human and nuanced.
The Big sick is in cinemas from Friday 28th July.