It is often observed that personal boundaries are crucial to implement in many areas of our lives. But what are boundaries and why, exactly, are they important?
At their core, boundaries are guidelines we set out for others that define and express how we would like to be treated, and indicate what is acceptable and unacceptable in terms of behaviour towards us.
In other words, boundaries draw the line between self and other, which is important with regards to self-protection, individuality, and maintaining healthy relationships.
Mark Groves, founder of Create The Love, a platform for relational education, explains boundaries by making a distinction between 'boundaries' and 'walls': "Walls keep everyone out. Boundaries teach people where the door is".
What this indicates is that boundaries are not a way of shutting people 'out', but, rather, ensuring that whoever is 'in' acts in a way that respects that privilege.
In keeping with this metaphor, celebrated body positive activist and author Michelle Elman, in The Joy of Being Selfish, compares the concept of boundaries to a house.
The house is your personal space, and you decide who enters and leaves, and what the house rules are. Whether the rules are 'correct' is not relevant; the house is yours and what matters is that you define what your rules are.
The same goes for boundaries. You get to decide who you let in, and you get to decide how you'd like people to act towards you.
Whilst you can't control whether the person in your metaphorical 'house' will respect your house rules, you can set the parameters for the consequences that will ensue if the house rules aren't followed, and you can remove anyone from your house if they aren't treating it right.
Setting boundaries will ultimately help you see who is worthy of keeping in your life and who isn't.
It prevents people from hurting us, and it also prevents us from hurting others. It allows us to decide for ourselves who we are, and what is important to us.
If we don't set boundaries, we will find that we are pleasing people at the expense of our own wellbeing, inadvertently letting others walk all over us. At work, we might experience burnout and exhaustion. Our relationships might be one-sided, unfulfilling, and resentful.
While the concept of boundaries is sometimes villainised for being 'too harsh' or 'rude', setting boundaries in a clear, compassionate way can, in fact, actually be kinder and more helpful – both to you and to others – than not expressing your needs and wants.
Why are Boundaries so Difficult to Set?
Boundaries are difficult to set because they come with real or perceived consequences. Will I get fired because I told my boss I won't work extra time without monetary compensation? Will my friend walk out of my life because I didn't go to her party? Will I be liked less for not taking that phone call during my alone time?
The fear and guilt that accompany setting boundaries are valid feelings – but often not originally our own.
They are the product of a lifetime of societal messages telling us (especially women) to put others first, to be caretakers for others' emotions at the cost of our own, and to disconnect from our needs and serve the world of work instead.
In the initial stages of learning to set boundaries, it is useful to recognise that with enough practice, difficult emotions will either get easier to manage or replaced by more confidence, especially after experiencing positive outcomes.
It is worth noting, though, that there is a measure of privilege in being able to fully express a boundary.
There are instances when setting boundaries will incur very serious consequences. For example, someone at risk of homelessness might have to be very careful about setting boundaries at work.
Similarly, someone in an abusive relationship would be in danger if they set boundaries with their partner.
These are very real, complex situations that require a form of boundary setting with a lot more constraints, and it is crucial to be aware of this so as not to make the conversation about boundaries a flippant one.
Another challenge that accompanies setting boundaries includes the fear of missing out. We think, 'I know I don't want to go to this party, but I'm scared my friends will be talking about it next week and I won't be able to join in the conversation.'
This fear can result in overcommitting to activities that aren't aligned with our needs, wants, or values.
Being intentional about the experiences we actually want to engage in requires us to really tune in to the voice inside that tells us what we do and don't want to get involved in.
Or perhaps the inner voice sounds more like this: 'I don't know whether or not I want to go to this party.'
A common difficulty with setting boundaries is the struggle to disentangle our wants and needs from those of others, or from the 'shoulds' we have internalised from society.
Not knowing what we want and how we feel can set our default to, 'Sure, whatever, I'll go to the party', or 'I'm at this party and everyone else is enjoying it, so I must be too.'
Building a stronger sense of self by knowing our beliefs, values, interests, and feelings will promote the process of setting boundaries, and – in a wonderfully cyclical way – making the effort to put boundaries in place will build up our sense of self in return.
Boundaries also represent a challenge because they are considered alien to many who have never been given permission to stand up for themselves, and who therefore do not initially know how to get the hang of this new language.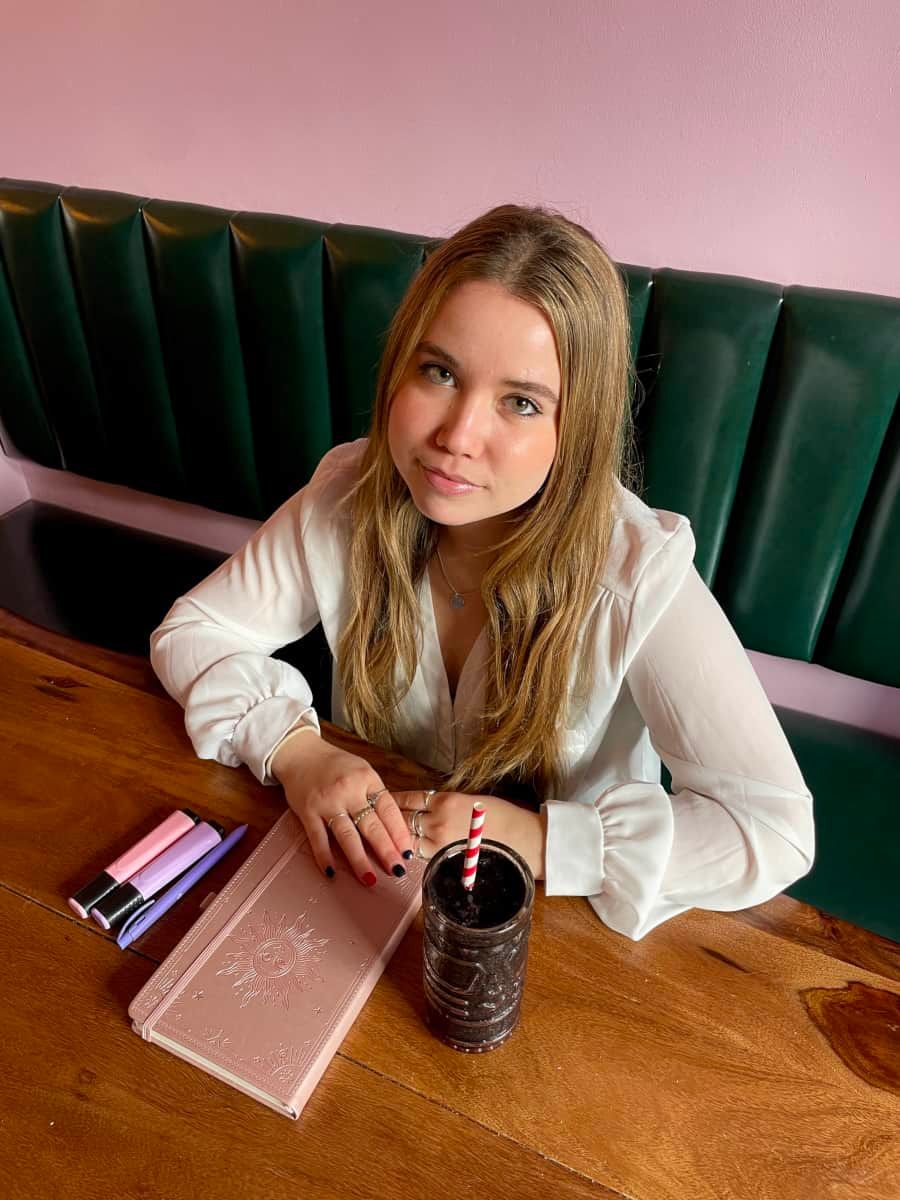 How To Set Boundaries
It is important to grasp some simple steps when it comes to setting boundaries, whether it be with family, at work, with friends, or with partners.
First, clearly decide what you'd like from the other person, and spell it out to yourself before formally setting the boundary.
In your own behaviour, model what you'd like to see from someone else so as not to engage in double standards.
For example, if you're Mr. Messy, perhaps work on your own clearing-up skills before asking others to respect your order!
A good exercise for 'boundary beginners' is to practice setting boundaries in a role-play exercise with someone you trust, such as a good friend or a therapist.
Second, try to process the emotions coming up for you before setting the boundary, so as to avoid an explosive conversation. Ideally, though not always achievable, boundaries should be set from a calm position.
For example, your partner might have a habit of showing up at your place half an hour later than agreed. You realise that this makes you feel frustrated and neglected. The behaviour you'd like to see from them is increased punctuality.
In response to your partner, you might say, 'I've noticed that you tend to be around half an hour late when coming to my place. When that happens, I sometimes feel frustrated and neglected. I'd appreciate if you showed up at the time we agreed on. How can we work on making this happen?'
Such an approach is collaborative. Often, in the literature on setting boundaries, a method is encouraged whereby one person sets the tone in a no-discussion way, and the other person either conforms or doesn't.
Depending on that person and how they crossed your boundaries, this might be necessary.
However, in trusting relationships – where all parties involved are ultimately supportive and encouraging of each other's boundaries – I believe that collaboration is possible.
Giving the other person a space to voice their own perspective, to come up with potential solutions, and even to reassure you that they didn't mean to hurt you, is sometimes a neglected but helpful aspect of boundary setting.
Consistency is required when it comes to following through on a boundary. If your partner continues to arrive late, a logical consequence must follow.
For example, 'If you continue to be this late, I'll go out on my own after 15 minutes.'
Importantly, this is not meant as a threat but, rather, as a way of reinforcing the original request.
In summary, healthy boundaries should be firmly established yet well thought through and compassionate, so as not be confused with controlling behaviour.
Jemima Atar is the author of Grief and Her Narrative: A Memoir of Sudden Therapist Loss and bestselling poetry collection you are safe now, both of which are available on Amazon. Visit www.jemima-atar.com or follow Jemima Atar on Twitter.
An Interview With Jemima Atar
As attested by her first two books – Grief and Her Narrative: A Memoir of Sudden Therapist Loss and bestselling poetry collection you are safe now – trainee psychotherapist and bestselling author Jemima Atar's literary output presents the ultimate spectacle: the raw, primal force of the human spirit within a gilded cage. As she readies her debut novel, Pourquoi, for release, we spoke to her to find out more about her twin careers.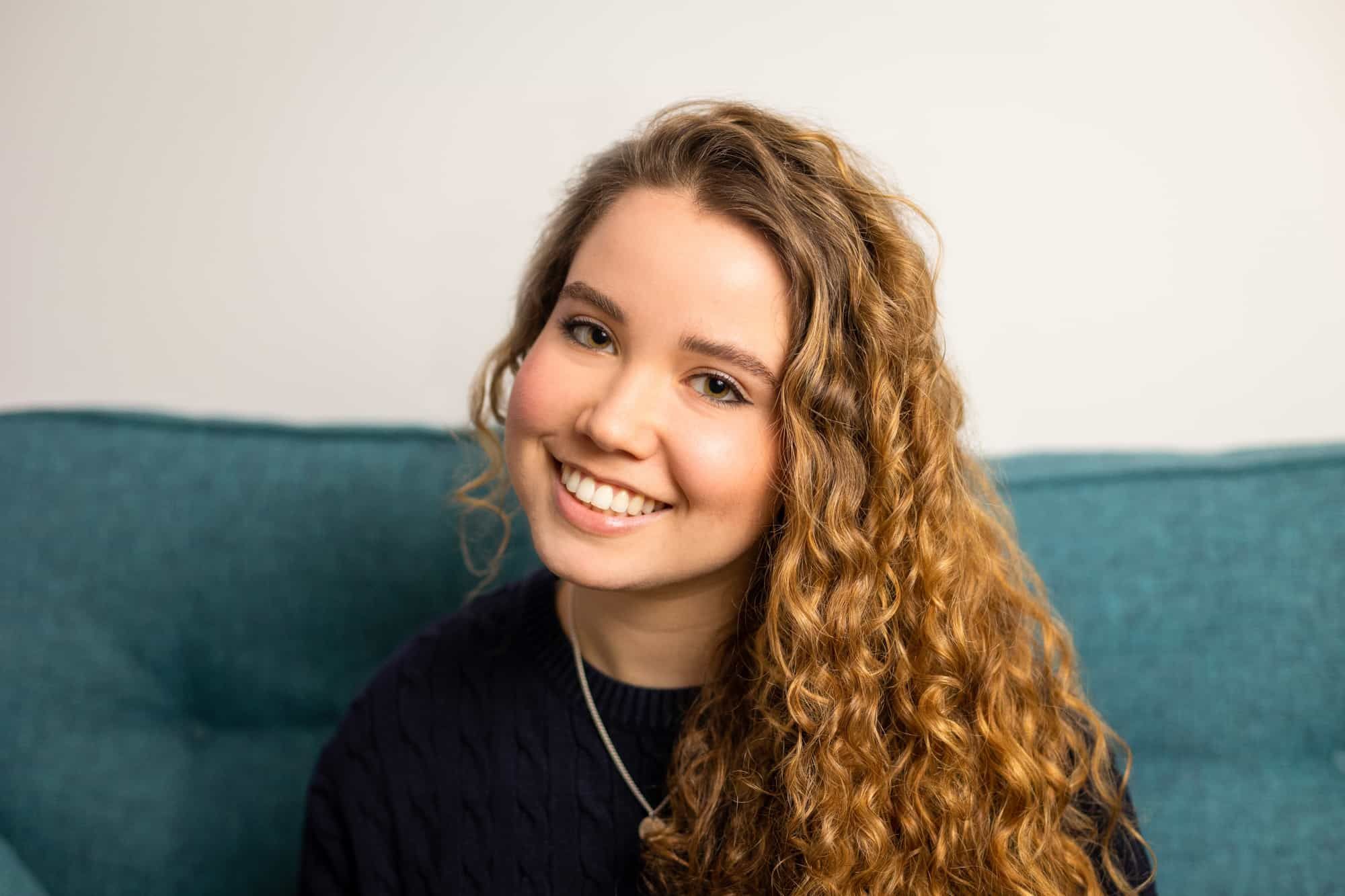 Q, What are the most satisfying, and by contrast challenging, parts of a psychotherapist's professional life?'
A. Every psychotherapist will have a different answer to this question, but for me, personally, I find the opportunity to witness growth and change in my clients incredibly satisfying. Especially when clients have put in a lot of work, and can subsequently acknowledge how far they have come, I find myself rejoicing in their accomplishment together with them. Usually, growth and change ensue after a lot of painful material has had to be processed, and it is this deep pain alongside the growth that often stays with me for a while. For me, bearing the pain is the most challenging element of being a psychotherapist. Therefore, I have to make sure I am looking after myself, so that I am fully present with my clients but also nurturing my own psyche and tending to my self-care in between sessions.
Q. There is often talk about endemic levels of stress in society, and rising levels of trauma. How much truth do you think there is in these positions?
A. I certainly agree with the notion that stress and trauma are rising high in society. I think that the Covid-19 pandemic has had a big and negative influence on global mental health, and as is tragically often the case, marginalised groups are hit especially hard by such stress and trauma.
Additionally, as I wrote in an article for The European, some researchers distinguish between 'Capital-T traumas', which are typical traumatic circumstances, and 'small-t traumas', which are circumstances that are traumatic on an individual level, but not as obviously threatening. It therefore makes sense to assume that most people will have experienced at least a 'small-t trauma' on a specific, personal level.
Also, taking into account that people nowadays might be better able to recognise and talk about their traumas than in previous times, I would say that both the amount of trauma and, importantly, the conversation about trauma is on the increase.
Q. How would you best describe yourself to someone not previously familiar with your books?
A. I would best describe myself as someone who strives for authenticity in myself, in my relationships, and in my writing, and who creates a space for people who know me to be their authentic selves, too. Having been on my own healing journey, I am passionate about writing to aid my healing process, but also to help others who are going through their personal struggles.
Having a voice is important to me, and I am using my voice to speak vulnerably and honestly about issues not readily spoken about in society, such as unique forms of loss and grief, sexual abuse, and complex therapeutic relationships.
Q. What fascinates you most about the role of an author?
A. The degree to which writing, or any form of art, serves both the artist and the audience is something I've always been interested in. I am open about the way I use my role as an author for the dual purpose of helping myself and being a collective voice for others on their healing journeys, yet I wonder if one supersedes the other.
It is indeed a profound philosophical question as to 'who does art belong to?', and, therefore, how much responsibility and influence does an author have, how relevant is an author's perspective, and who is entitled to judge or interpret a work of art. As much as I am fascinated by these questions about the role of an author, I haven't found conclusive answers … yet!
Q. How much does your own experience and training factor into your writing?
A. They definitely play a large role in my writing, especially if we include the vicarious experiences I have assimilated from others that have become my own as I've heard them, learned about them, and digested them.
In both my first book, memoir Grief and Her Narrative, as well as in my poetry collection you are safe now, I incorporated my own lived experiences together with those of others into my writing.
Additionally, I am certainly influenced by the interesting discussions and debates I've engaged in during my training, and these impressions have strongly impacted the process of writing my upcoming literary fiction novel, Pourquoi.
Q. What one book and author do you cite as your greatest inspiration, and why?
A. All of the books by Jodi Picoult, especially Change of Heart, are big inspirations for me. It would be impossible for me to write a brief summary of any of her books as so many themes, plotlines, character developments, and, literally, 'changes of heart', are included. Picoult has a unique way of getting the reader to understand each character's perspective by using chapters that alter the narrative voice. Simultaneously, the reader finds their own opinions constantly shifting – up until the very last page. Additionally, I deeply admire the in-depth research Picoult carries out for each one of her books; good authors can definitely aspire to her level of fact-checking and accuracy.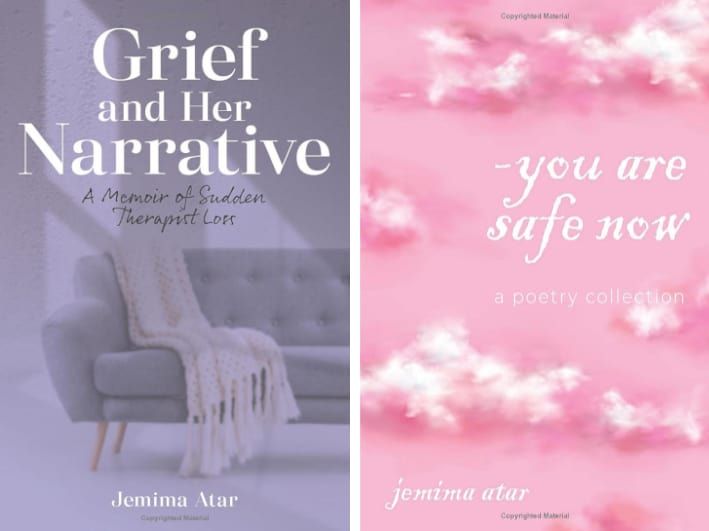 Q. You are currently working on a novel, Pourquoi. How does your novel bring the subject of psychotherapy closer to a non-professional audience, and what could it teach qualified psychotherapists?
A. A non-professional audience reading Pourquoi will learn a lot about the process, language, and purpose of psychotherapy, as well as about the complex issues that can arise both within a client or therapist, and within a therapeutic relationship. The reader might come away from the book with more questions than answers about psychotherapy, a result I am intentionally hoping for.
Regarding qualified psychotherapists, I think Pourquoi will make them reflect deeply on the possible ethical dilemmas that can come up in a therapeutic interaction. I hope that psychotherapists will scrutinise themselves to ascertain whether their own therapeutic conduct can be justified from an ethical perspective.
A. How closely do you attach to or identify with your central characters of Cameron and Delphine?
A. I think there are aspects of Delphine and Cameron in all of us, especially if we view them as archetypes for different features of human nature. In fact, in my author's note, I encourage the reader to reflect on whether they can relate to Delphine and Cameron in any way, asking them if 'perhaps the characters are old versions, or buried versions, or one of the many versions of you'.
There are certainly elements of Delphine's psyche, upbringing, and past experiences that I relate to. The same can be said for some of Cameron's therapeutic techniques and mental processes. The extent to which I have attached to them, in the sense of empathising with and having understanding for them, has changed throughout the process of writing and beyond – they are the kind of characters who ignite different feelings in their readers every time a new aspect of them comes to light.
Q. Your novel's focus on a controversial blurring of lines between therapeutic care and romantic attachment offers no easy answers but provides a penetrating exploration of the issue. What did you find difficult when writing about this topic?
A. It was challenging to write about this controversial topic in a way that (a) wasn't cliché, (b) actually created a debate for my readers and left them with many open questions rather than writing a plot that had a clear, black-and-white, 'good and bad' stance to it, (c) explored many different angles to the same issue, and, thereby, (d) created a narrative around the topic where the reader could delve into more than one perspective.
Q. Moving forward, what themes would you most like to explore in future books, and why?
A. I enjoy writing about topics that either aren't commonly spoken about or haven't been approached from many different angles or mediums. The initial stages of 'recovery' after a long period of mental suffering is a theme that is rarely looked at in isolation, and I'd like to analyse it in its own right, perhaps comparing it to the period of time before a 'recovery' or healing process began, or the state of being committed to the healing journey for quite some time. Those beginning stages of healing are unique and different from other steps on the journey, and I definitely see myself delving into this delicate topic in my future books.