A top art gallery rejected a Banksy painting submitted anonymously under a pseudonym – but then personally invited him to put an artwork on display.
Banksy posted a snap of the Brexit-themed painting, which mocks the 'Vote Leave' motto and changes it to 'Vote to Love', on his Instagram account.
He submitted it to the prestigious Royal Academy of Arts Summer Exhibition using the name Bryan S Gaakman – an anagram of 'banksy anagram' – but had the work rejected.
The painting, featuring a poster saying 'Vote to Love, EU Referendum Thursday June 23,' shows a metallic heart-shaped balloon covered in plasters.
But a month later, fellow artist Grayson Perry, curator of the exhibition, personally invited him to submit an artwork – and the painting was put on display.
Banksy wrote: "I entered an early version of this into the RA summer exhibition under the pseudonym Bryan S Gaakman – an anagram of 'Banksy anagram'.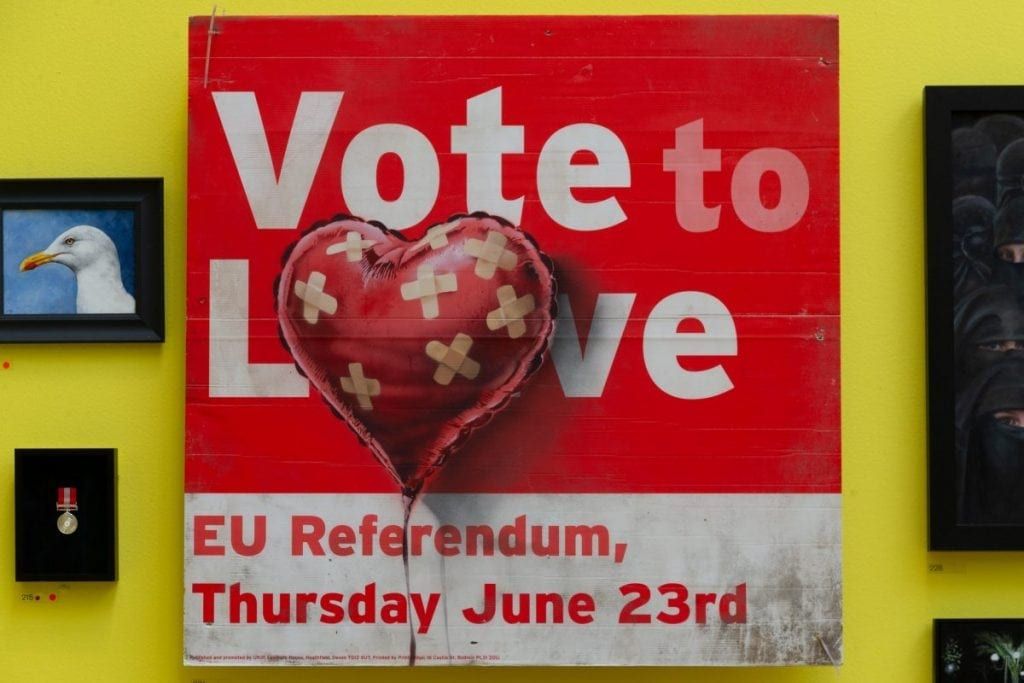 "It was refused.
"Then a month later I got a mail from the co-ordinator Grayson Perry asking me to submit something so I sent it again. It's now hanging in gallery 3."
https://www.thelondoneconomic.com/must-reads/business-owner-convinced-caught-banksy-camera-day-elusive-artist-completed-latest-work/01/02/
https://www.thelondoneconomic.com/entertainment/new-banksy-appears-bridge-gloucestershire/10/09/