London was thrown into commuter chaos this morning after a train derailed at Waterloo station – which is currently undergoing massive engineering works.
Passengers have be told to completely avoid London after the train partially derailed because of a 'operational incident', South West Trains said.
London Ambulance Service paramedics checked over three people but said nobody was injured.
It came during the closure of 14 platforms at the station while an £800million upgrade takes place.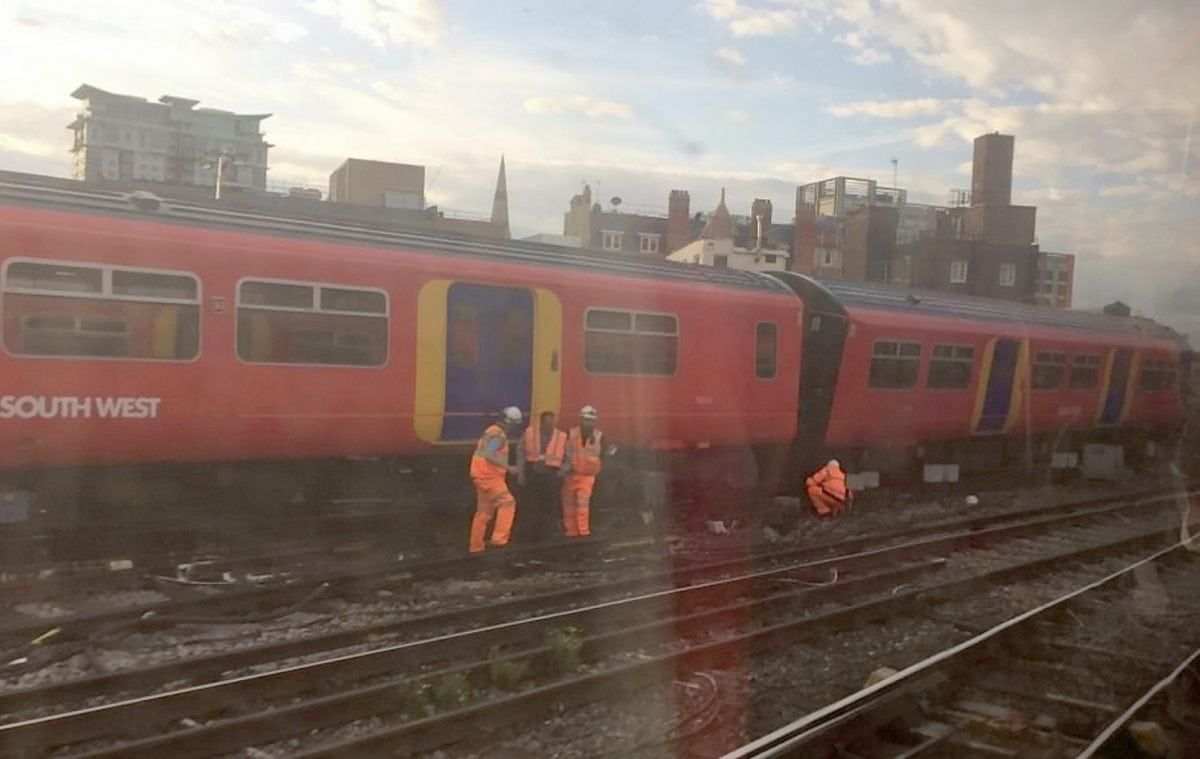 South West Trains said in a statement: "A points problem and an operational incident between Vauxhall and London Waterloo is causing disruption to journeys between these stations.
"Train services running to and from these stations may be cancelled, delayed or revised. Disruption will continue until the end of service.
"There is a fault with a set of points on one of the lines approaching London Waterloo.
"This means that South West Trains are unable to use one of the 5 lines into and out of the station.
"This is expected to cause some delays to services, while trains use the available lines.
"In addition, South West Trains are investigating a problem near Waterloo station, which is expected to cause some further delay."
It added: "South West Trains are advising not to travel into London at this time."
The ongoing redevelopment, which began on August 5 and is scheduled to end on August 28, has already resulted in 75 per cent fewer trains.
Passengers have been warned to avoid Waterloo if possible to avoid travel chaos.
RELATED 
https://www.thelondoneconomic.com/news/tackling-modern-slavery-hotels/25/07/