A brief six hour jaunt out of London Heathrow is all it takes before the clouds begin to part, the descent commences and you are greeted by the first sights of Atlantic Canada. The unspoiled coastline of Newfoundland and Cape Breton Island turn into the luscious tapestry of woodland life of Nova Scotia, with Halifax a short skip on providing a gateway to the region for travellers from across the world.
Comprising of four ancient provinces Atlantic Canada, also known as the Maritimes, is one of the world's natural wonders, offering mile upon mile of unblemished scenery along with a historic edge not usually associated with North America. With five UNESCO World Heritage Sites there is an abundance of universally significant places to see, and thanks to their relatively close geographical proximity you can enjoy them all in one trip – more than some get to see in a lifetime.
Halifax, Nova Scotia
And where better to start than at cultural and economic centre of Halifax. A short drive from the main airport of Stanfield International Halifax is a fascinating place to embark on your exploration of the region. Named one of the top destinations on the rise in the world for 2018 by TripAdvisor the city boasts the longest continuously operating farmers' market in North America as well as the oldest and largest Maritime museum in Canada, the largest science centre in Atlantic Canada and one of the World's longest downtime boardwalks on the picturesque waterfront.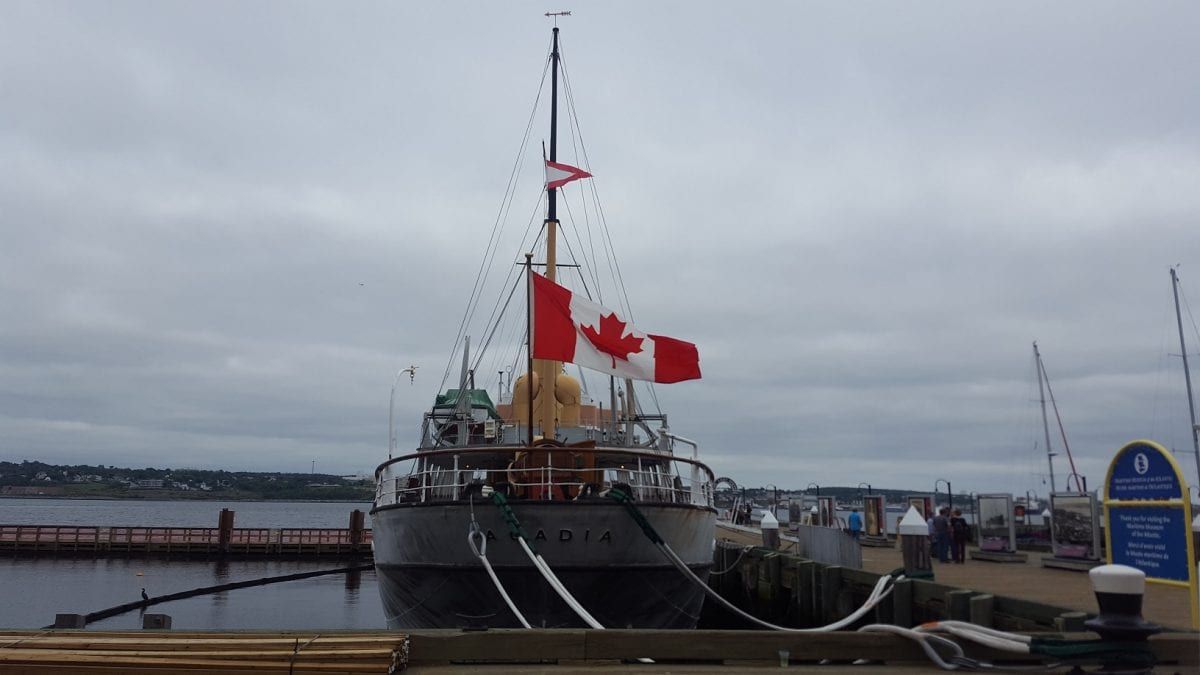 No stay would be complete without partaking in a Harbour Hopper Tour of the town aboard an amphibious LARC V vehicle. The tour drops you conveniently outside Waterfront Warehouse where you can tuck into the first of many lobster dinners as well as having a pick of other seafood treats such as crab, oysters, mussels and scallops which can be found in abundance in this part of the world. For an ambassador's stay we recommend The Lord Nelson Hotel & Suites which overlooks the 16-acre downtown oasis famously known as the Halifax Public Gardens.
Peggy's Cove and Lunenburg
With cameras primed and ready the next morning's drive offers all the validation, if ever it were needed, for making the trip out west. Historic spots of Peggy's Cove and Lunenburg are the set destinations as you traverse roads that are at times reminiscent of Scottish lochs and at others of the Swiss Alps. The terrain changes noticeably on the road into Peggy's Cove which has become one of the most photographed destinations in Canada with a range of seasoned fish sheds, colourful fishing boats and a stunning lighthouse. The short jaunt to Lunenburg should be made via a trip to The Biscuit Easter in Mahone Bay, where you can indulge in traditional buttermilk biscuit alongside bowls of chow or simple salads and pies.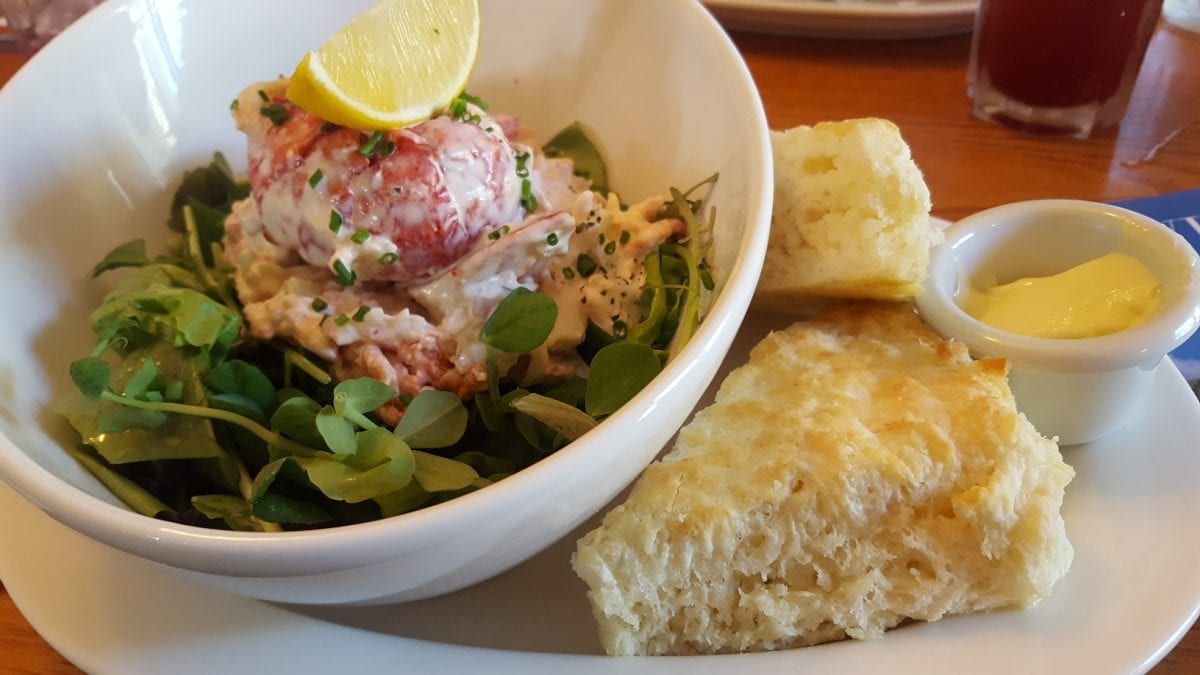 Lunenburg is one of three UNESCO World Heritage Sites in Nova Scotia, with a colourful waterfront, narrow streets and captivating architecture that dates back to the mid-18th century. It has a fascinating history that is best discovered on one of the town's walking tours which wrap up close to the Bluenose II ship on the waterfront that is featured on the Canadian ten cent piece. Accommodation can be found in the Lunenburg Arms Hotel and Mariner King Inn, with the nautical-themed Knot Pub a brief stroll away.
Gaspereau Valley, Kejimkujik National Park and Digby
Cutting inland along route 14 towards Windsor the first tracks towards New Brunswick are made as you approach the Bay of Fundy, the site of the annual Great Pumpkin regatta and yet another (yawn) UNESCO heritage site. Overlooking it all is the very British Luckett Vineyards, which is an ideal place to stop for refreshments with a view. The Gaspereau Valley vineyard boasts a wide array of wines as well as a terrace lunch spot and an old red telephone booth that allows you to make free calls to anywhere in North America, which is a nice touch.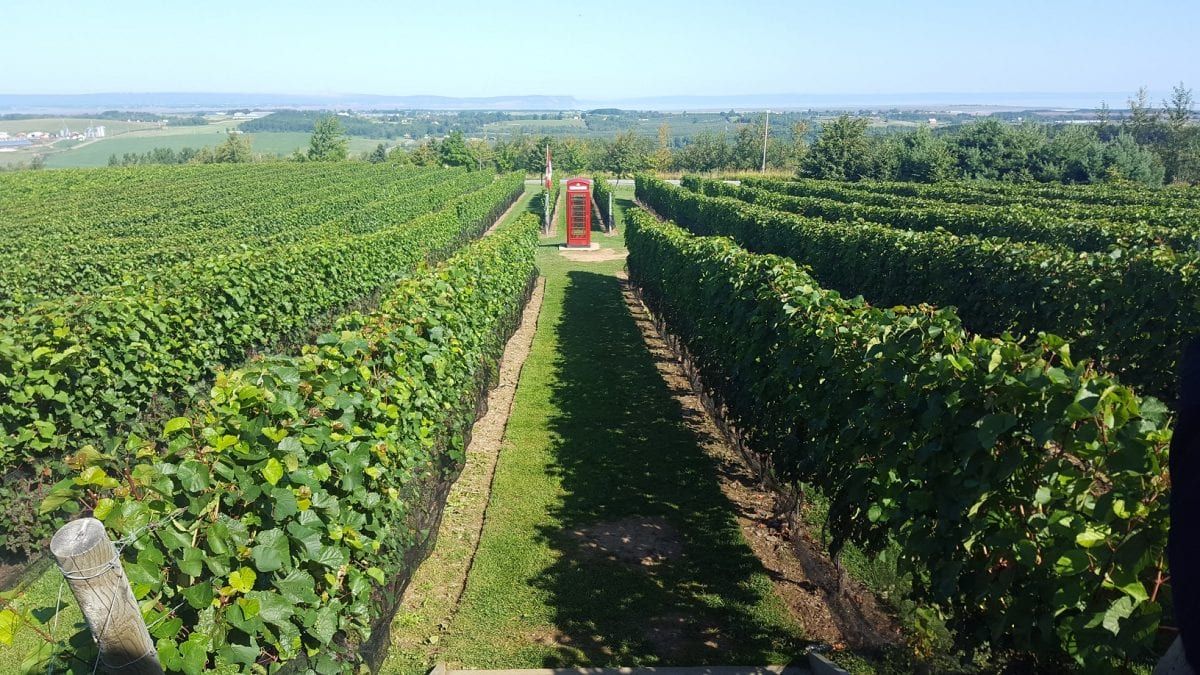 Moving swiftly from wine to wilderness the Kejimkujik National Park and National Historic Site provides a fascinating glimpse of the country's heritage as well as providing an untouched nature spot for families to paddle, hike and camp. Rock engravings known as petroglyphs can be seen to this day and paint a vivid picture of the Mi'kmaw way of life. Keep an eye out for dear, bears and other wildlife on the drive out, as there is plenty of it to be seen.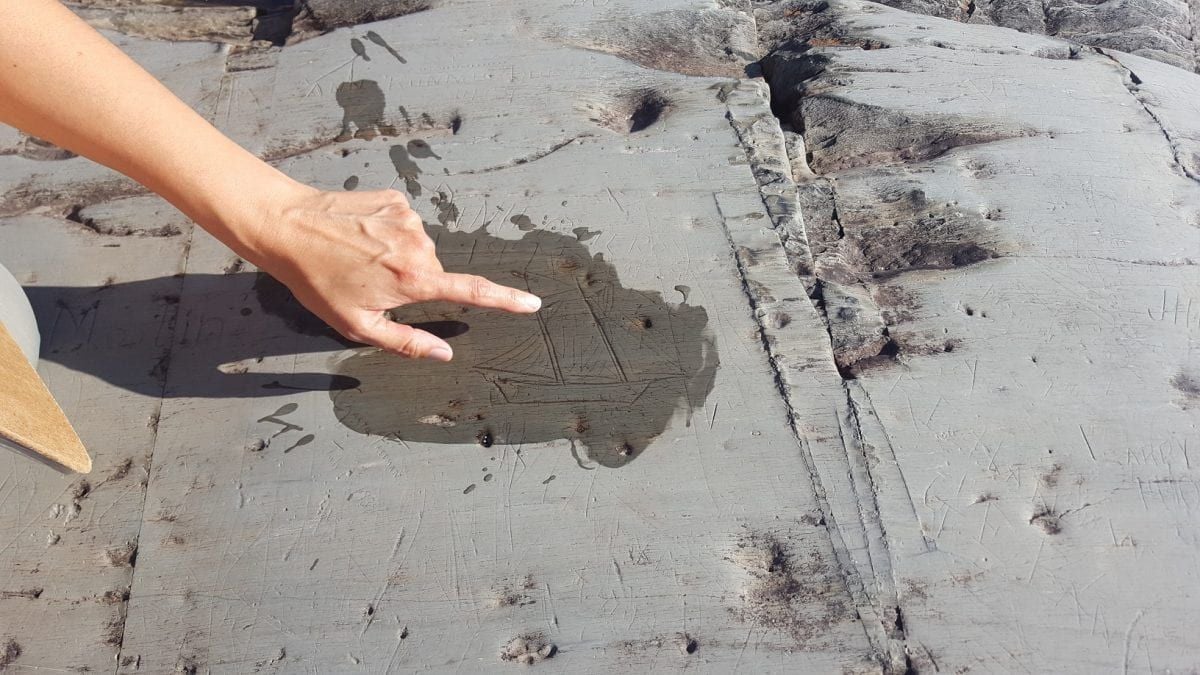 Completing the Nova Scotian leg of the trip is an overnight stop in Digby where daily sailings across to Saint John can be made. Digby Pines Golf Resort & Spa offers ample accommodation as well as access to Churchill's Dining Room, where their scallops have become renowned.
Saint Andrews, New Brunswick
The passage to St John aboard the Bay Ferries MV Fundy Rose is a pleasurable experience. With dolphins and porpoises never far away you can take to the deck and let the wind sweep through your hair as you motor along at a glacial pace towards New Brunswick. With catering provided inside and out it provides time to kick back and relax and simply enjoy the journey before disembarking and travelling to the foot of NB where the quaint town of Saint Andrews lies.
With kayaking, whale watching and other nautical activities on offer there would seem to be more incentive to leave the town than to stay, but do spare it an hour before you zip off.  Superbly named shops such as Scrooge & Marleys, Crocker Hill Store and Boutique La Baleine (The Whale Store) sit proudly along the historic commercial centre along with ice cream parlours and cafes that are all worth a visit. Pubs are also available for those who might mistakenly think two hours bobbing on the Atlantic sea in search of whales would be enhanced by fizzy lager.
Fundy Tide Runners, based in a century-old loft by the waterfront, offer one of the premiere excursions in the Passamaquoddy Bay. Their success rating for whale sightings averages close to 95 per cent, and they didn't disappoint on our outing. Three Humpback Whales skirted the coastline allowing tourists to snap away at regular intervals with a smattering of theatrics thrown in for the awestruck crowd. Our trip ran just days after this triple breach went viral across the world, which you can enjoy below:
When in Saint Andrews a stay at the Algonquin Hotel is a must. Not only does Braxton's Restaurant serve up some of the most appetising cuisine in the area but you will also get an insight into Stephen King's inspiration for The Shining. The renowned author of horror books stayed at the hotel when penning the book, and a late night ghost tour will help you realise why before you tremble off to your chambers for the night.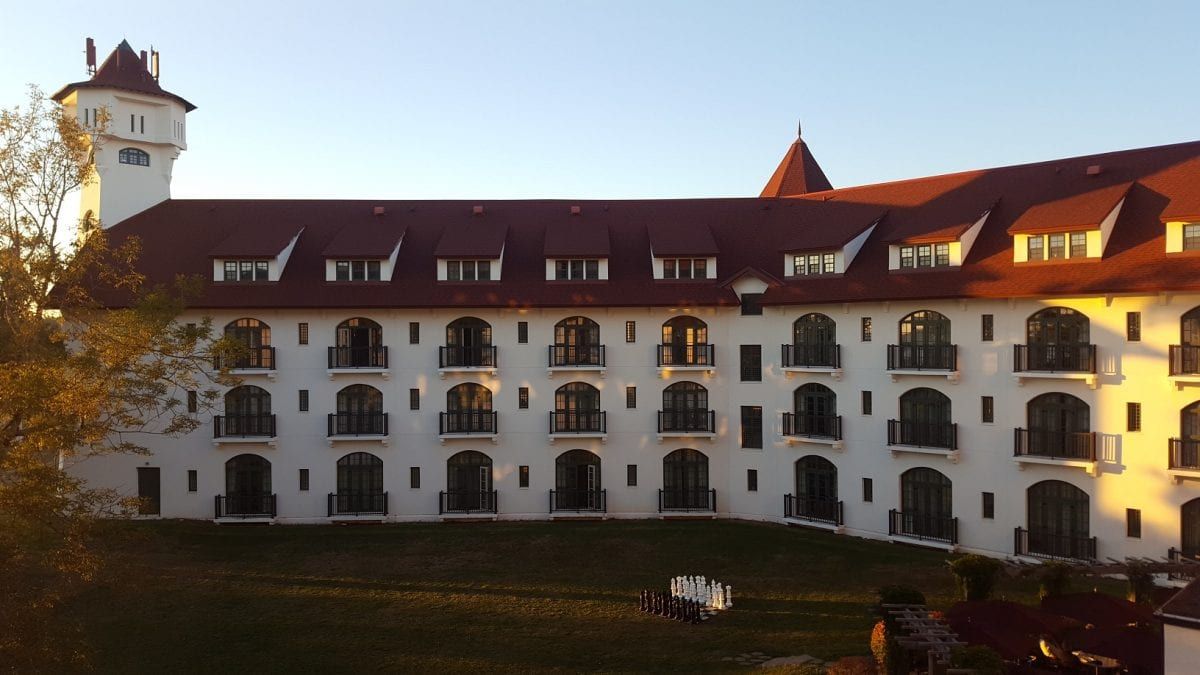 Chamcook Mountain, Ministers Island and Passamaquoddy Bay
With a day spent in the company of Chef Chris Aerni and lunch at Kingsbrae Gardens on the cards this is undoubtedly one for the foodies. It kicks off with food foraging on Chamcook Mountain on the grounds of Rossmount Inn, which has become renowned under the stewardship of the aforementioned chef.  With several acres of woodland and a fascinating kitchen garden there are numerous opportunities to source food that magically appear on the menu that evening. But not before a lunch at Kingsbrae, which is the home of up-and-coming cookery whiz Alex Haun.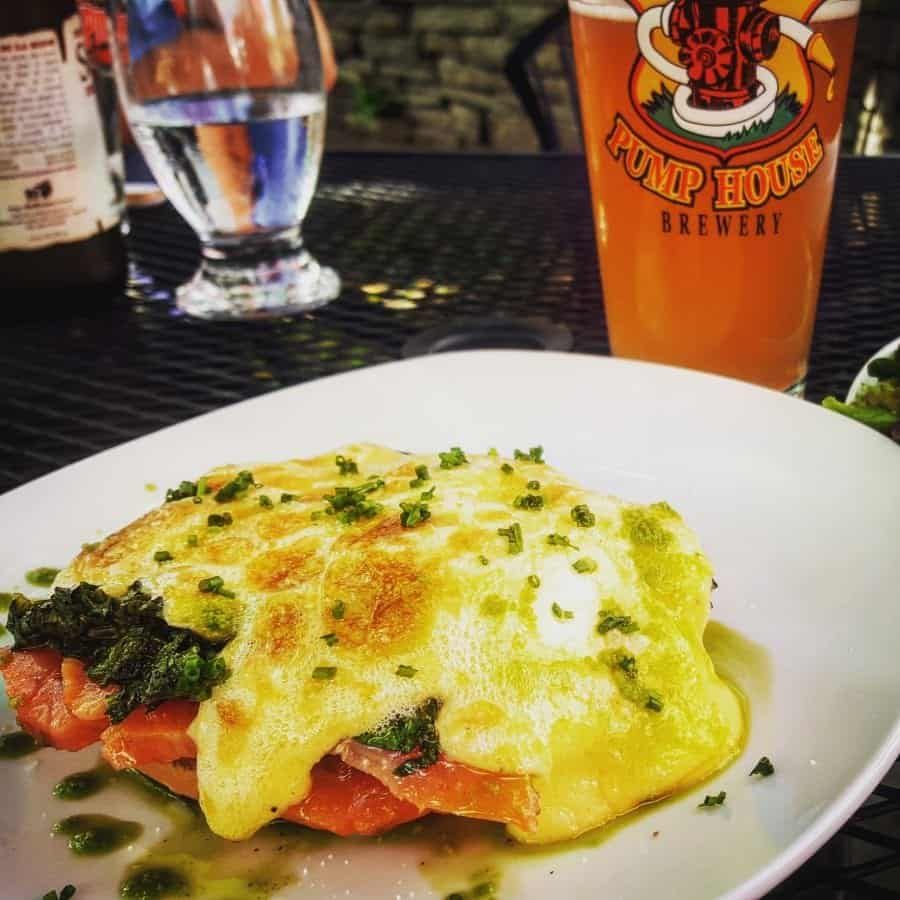 A visit to Ministers Island to see the summer home of the Canadian Pacific Railway Baron, Sir William Van Horne and a kayak excursion with Eastern Outdoors to tour Passamaquoddy Bay flesh out the day, with a peaceful trip around Navy Island as the sun begins to set a tranquil experience indeed.
Saint John and Hopewell Rocks
The final day's excursions are all about the Bay of Fundy and the many unique qualities it holds. One of the 7 wonders of North America the bay boasts the highest tides on earth, the rarest whales in the world and semi-precious minerals and dinosaur fossils. And the only way to really experience it is to engage all five senses.
The day starts with the sights and sounds of the Reversing Falls which can be observed from a Skywalk. The natural wonder is caused as 100 billion tons of water – a volume equal to all of the world's rivers – entering and exiting the Bay of Fundy. At low tide the river empties into the bay causing a series of rapids and whirlpools. As tides rise they slow the river current for a brief period called slack tide. The Bay's tides continue to rise, gradually reversing the flow of the river; rapids form again, peaking at high tide.
A taste of the bay can be found at Saint John City Market where lunch at Slocum and Ferris will serve up the local dulse, or seaweed to you and I. The plant makes for a healthy natural alternative to salt and works well in a BLT with a cup of tea or coffee.
Finally an opportunity to touch and smell the Bay is afforded at Hopewell Rocks which is a fascinating and super Instagrammable spot on the Lower Cape. Demonstrating the fast riding tides in the Bay local interpreter Kevin Snair made this video, which is well worth a watch.
---
5 reasons to visit Atlantic Canada
You get to eat lobster for breakfast, lunch and dinner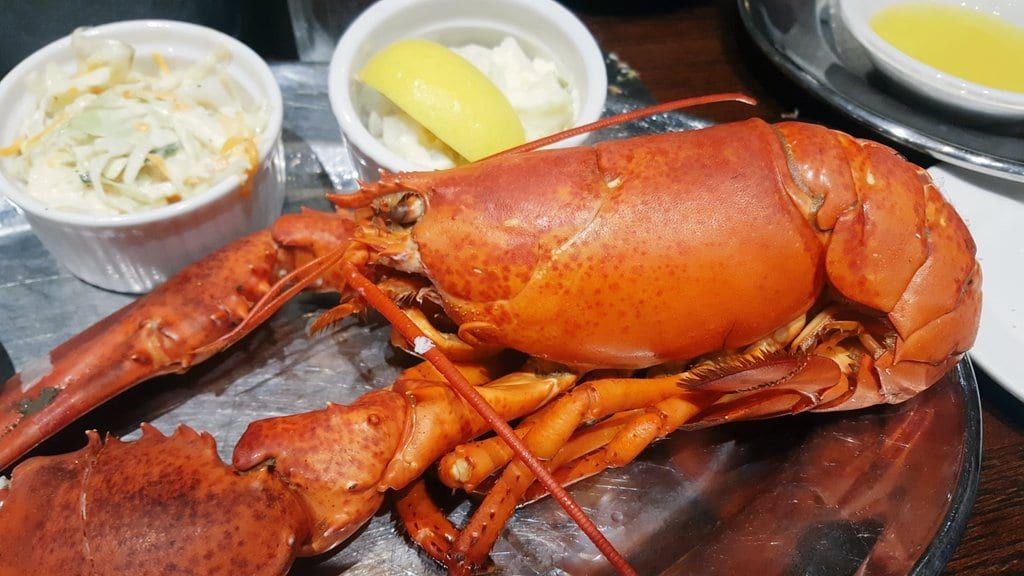 Like Bubba's passion for shrimp Atlantic Canadians have a penchant for lobster that is insatiable. They serve it boiled, they serve it steamed, they serve it with biscuit, on fries and even in beer, and they serve it round the clock – so get ready to tuck in.
You'll have a whale of a time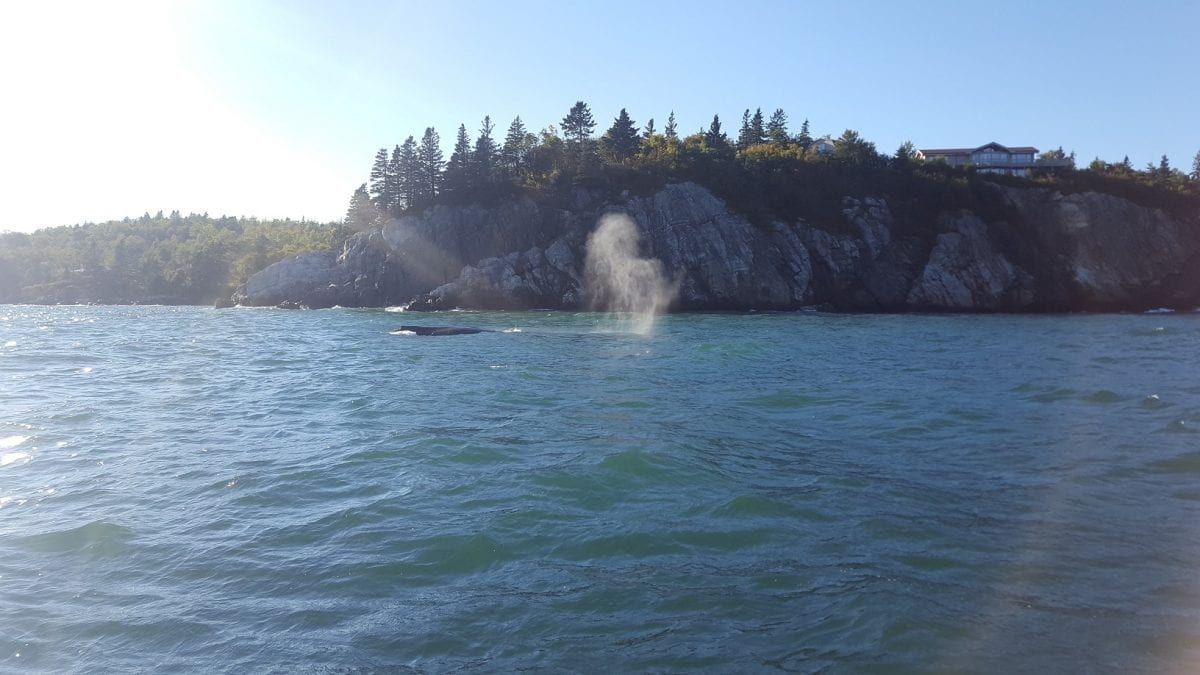 With an abundance of whales in the area you will get plenty of opportunity to get out and see a variety of whales that include the Humpback, Minke and North Atlantic right whale.
You'll find some of the best Insta spots in North America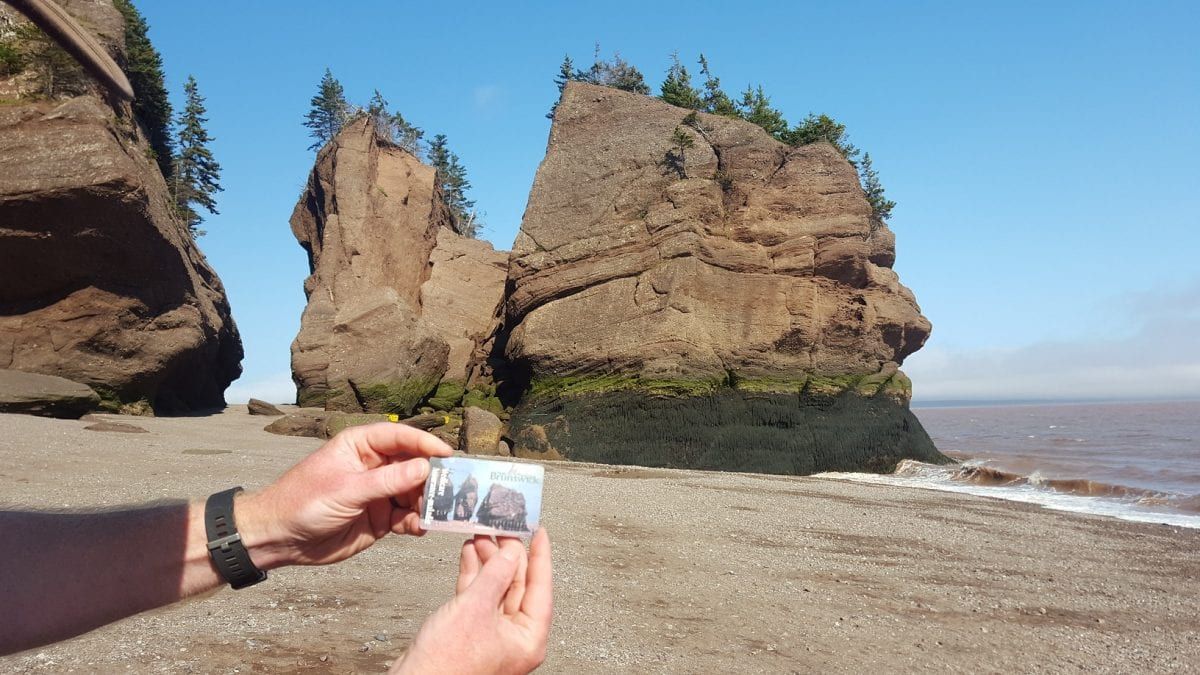 Peggy's Cove, Hopewell Rocks and Lunenburg offer just a sample of the many Instragrammable spots found in Atlantic Canada. For a super-charged boost to your following visit in the fall, when the colours and scenery are particularly striking.
You can unleash your wild side
With acre upon acre of unspoilt natural terrain you will get the chance to reconnect with your wild side in Canada's easternmost states. The Bay of Fundy, Kejimkujik National Park and Hopewell Rocks are the best spots for outdoor types.
It's spookily fun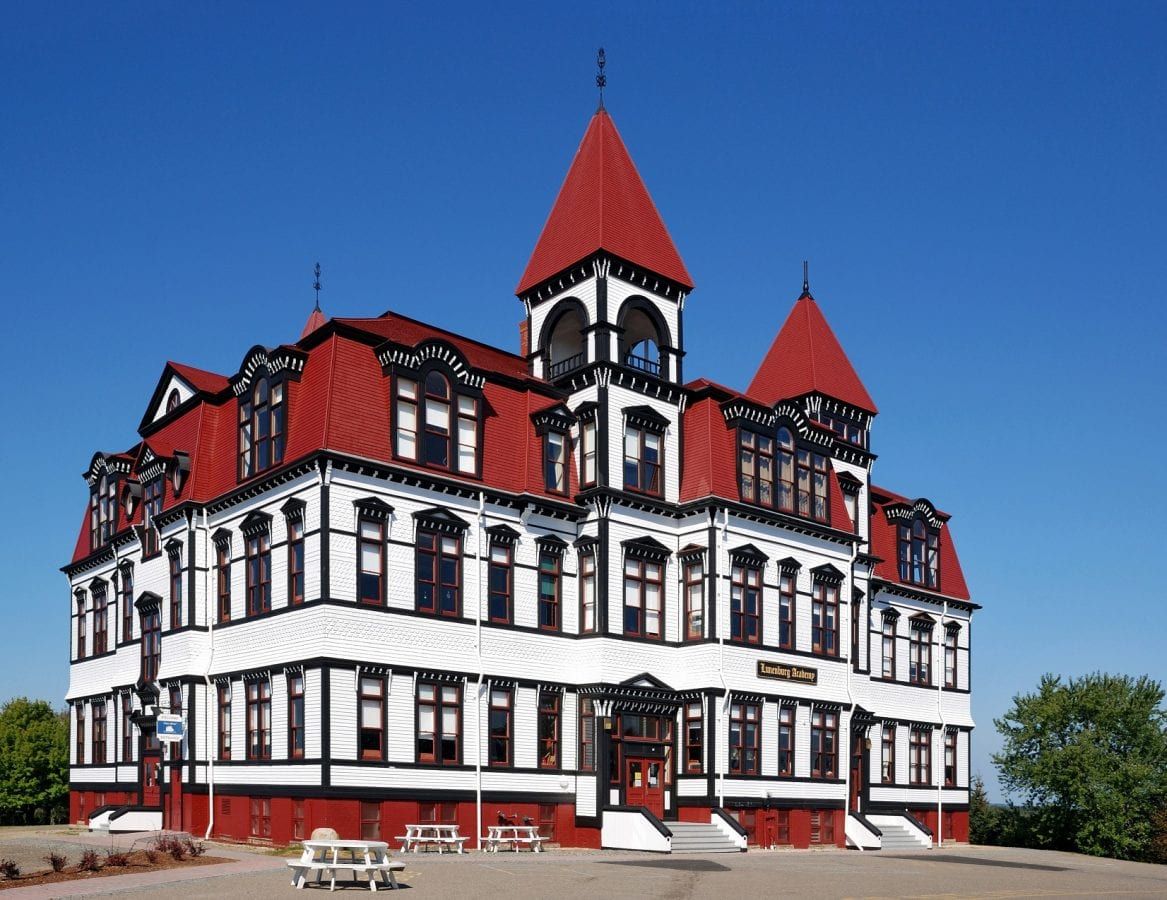 You don't have to look far for a good ghost story in these parts, with several historic towns and buildings home to creepy tales that are sure to give you the heebie-jeebies.
---
The Hayes & Jarvis Atlantic Canada adventure package
Nova Scotia and New Brunswick fly-drive, from £2,159 per person
Hayes & Jarvis (01293 762 456, https://www.hayesandjarvis.co.uk) is offering a 10 night holiday to Atlantic Canada from £2,159 per person. The offer includes three nights at the four star The Lord Nelson Hotel and Suites, Nova Scotia, two nights at the four star Lunenburg Arms, Nova Scotia, two nights at the four star Digby Pines Golf and Spa Resort, Nova Scotia, and three nights at the four star The Algonquin Resort, New Brunswick, all on a room only basis. The offer also includes car hire throughout and return international flights from London Heathrow with Air Canada. Based on departures 31 July 2019. Ring to book.