This is the scene as the summer holiday season draws to a close – thousands of abandoned inflatables, once loved, now considered redundant by their former owners.
A 'sanctuary' for discarded inflatables has opened in a hotel in Majorca in response to the overwhelming amount of blow-ups left behind by guests.
Every year, holidaymakers bin their inflatables rather than make room for them in their luggage or deal with the hassle of carrying them around.
As a result of the influx, Hotels.com has opened a sanctuary to allow guests to 'adopt' the forgotten inflatables and provide them with a new home.
Isabelle Pinson, from Hotels.com, said: "A pool inflatable shouldn't just be for summer which is why we're launching an adoption programme for these lost and rejected flotation devices."
The accommodation experts also polled 2,000 holidaymakers and found almost half have purchased an inflatable for a getaway – but just 28 per cent take the blow-ups home at the end of a trip.
This is despite an average of six hours and 52 minutes spent playing with an inflatable during a typical summer break.
On average, holidaymakers purchase around one inflatable every year, with doughnut-shaped blow-ups the most popular.
The traditional 'classic lilo' is the second most popular, while crocodile-shaped ones are the third.
However a dragon-shaped blow-up is the one holidaymakers would most like to see in the future.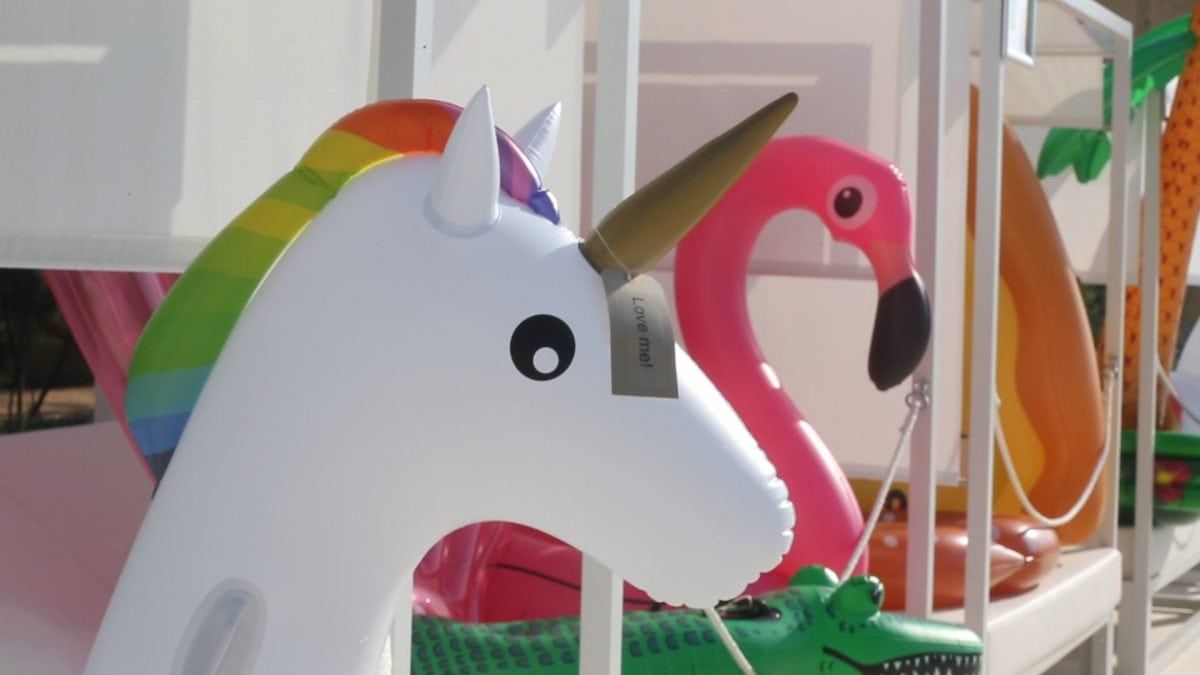 Among the things most commonly left behind or lost during a holiday, inflatables came second only to sun tan lotion.
Carried out through OnePoll, the survey found sunglasses, travel adapters and underwear are also among belongings commonly left behind following a getaway.
Isabelle Pinson, from Hotels.com added: "We've teamed up with the Hipotels Gran Playa de Palma to set up an inflatable sanctuary, where guests can adopt and re-use left behind inflatables, giving them a new lease of life."
Holidaymakers staying in the hotel over the next three months will have the chance to make use of the 'adoption service'.
RELATED