For most, Italy is pizza, pasta and rustic buildings that make for amazing selfie backdrops. At least that's what I was going there for…
Covering 301,338 km², it undoubtedly offers a number of hot spots we know, visit and love.
However, with that being said, I was encouraged to ditch the tourist routes and fall in love with a different point of view.
Emilia-Romagna, in northern Italy, retains every bit of its Italian cinematic glamour and it really is a region to marvel.
Heading south towards the eastern coast of the vibrant capital, Bologna, you'll discover Santarcangelo.
Home to the amazing and eerie set of Ruggeri caves, you can take a guided tour and enjoy the mystery and wonder of the picturesque town that stands above.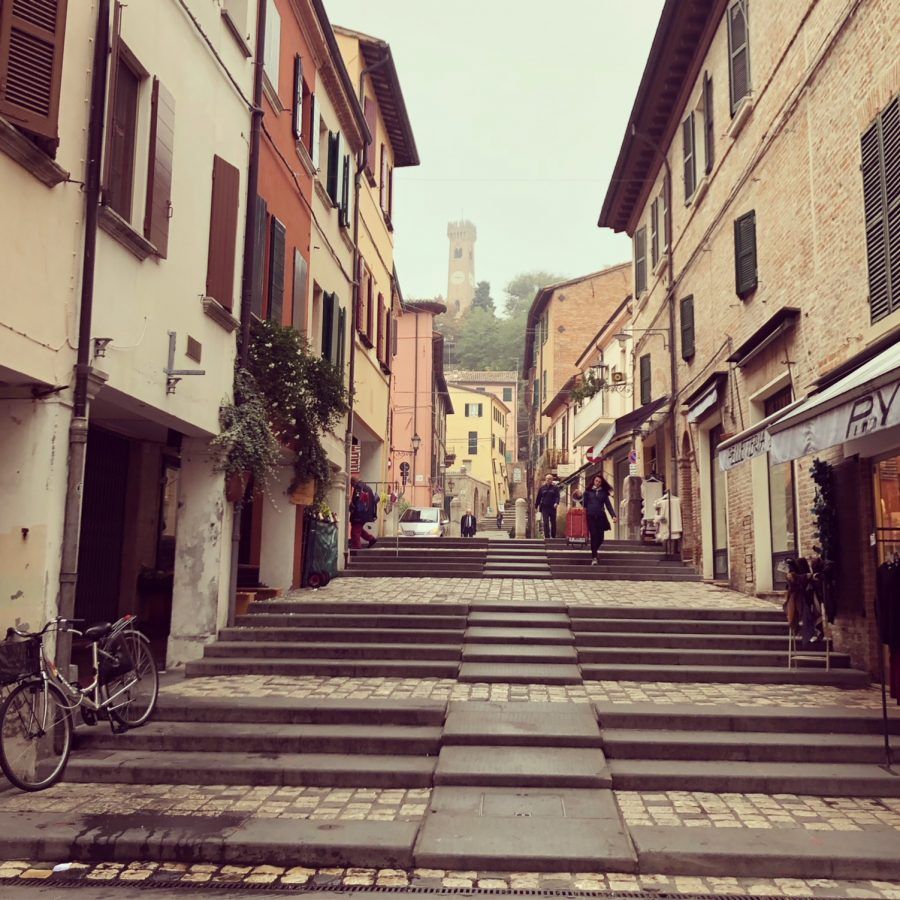 On street level, pound the cobbles and walk through a bustling day market, where locals barter over textiles and makes for the perfect spot of people watching.
But it's at a local farm and wine cellar, Collina dei Poeti, that you'll really start to feel that Italian charm set in.
A place that is every bit of your Italian dream and a unique induction into their culture and love of food.
Spanning across several acres, Collina dei Poeti houses a beautiful olive grove, vine yard and breath-taking views.
Grab a glass of their own wine and walk slowly in-between the vines up to the house that overlooks their land. Watching the sun go down, you'll ease into the very natural, slow pace of life.
But don't think you'll be resting, because here you have to work for your dinner. The amazing staff will teach you how to cook homemade pasta from scratch, the Italian way. Roll up your sleeves and put on your apron – you're in for a treat and will never want shop-bought pasta again.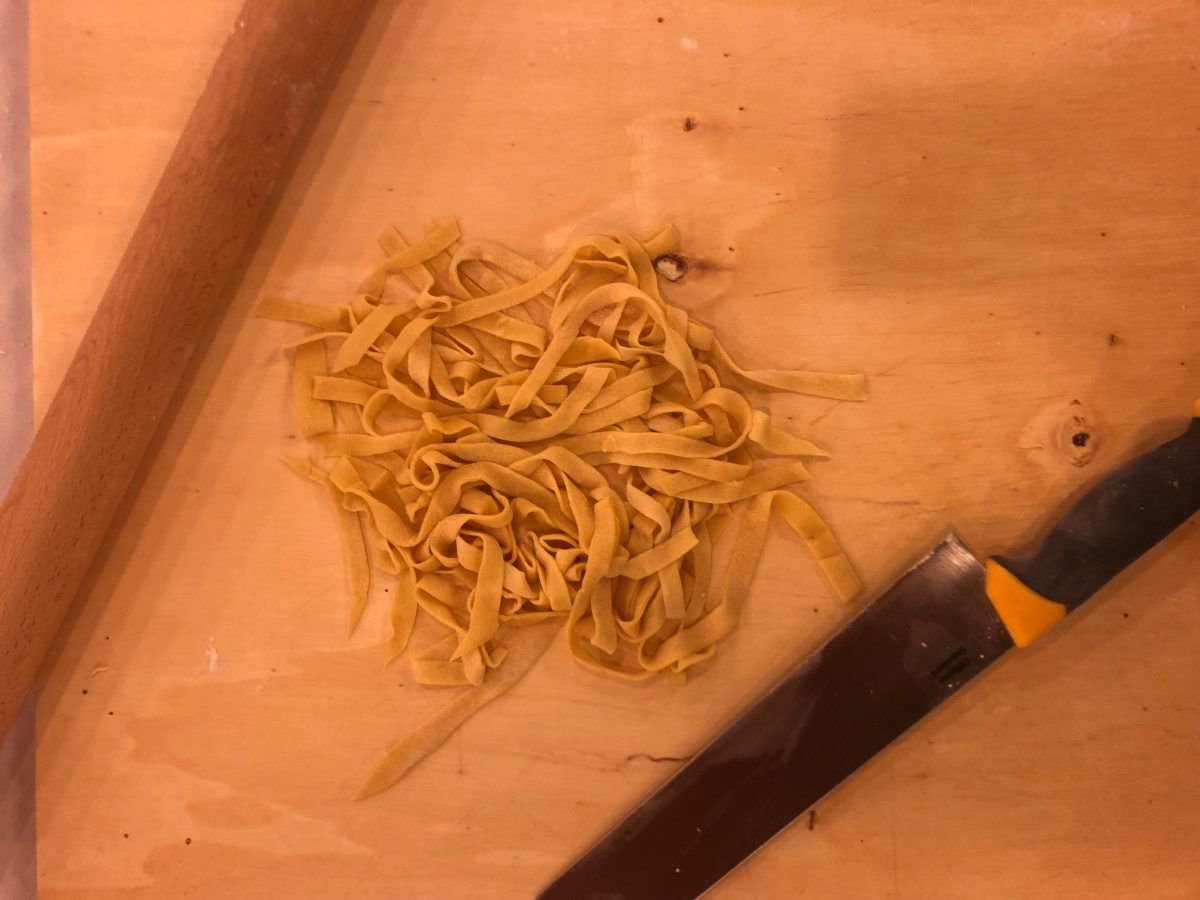 With full bellies and heavier bags (there's lots of incredible wine and olive oil for sale), head to Ravenna and adore the gorgeous old town and renovated Opera House, Teatro Comunale Alighieri. You'll be in awe of the Venetian building, with its incredible detail and old-glamour charm. I defy anyone who doesn't gawk at its magnificence – it's a must-visit and worth the €200 seats to watch a piece of history take place.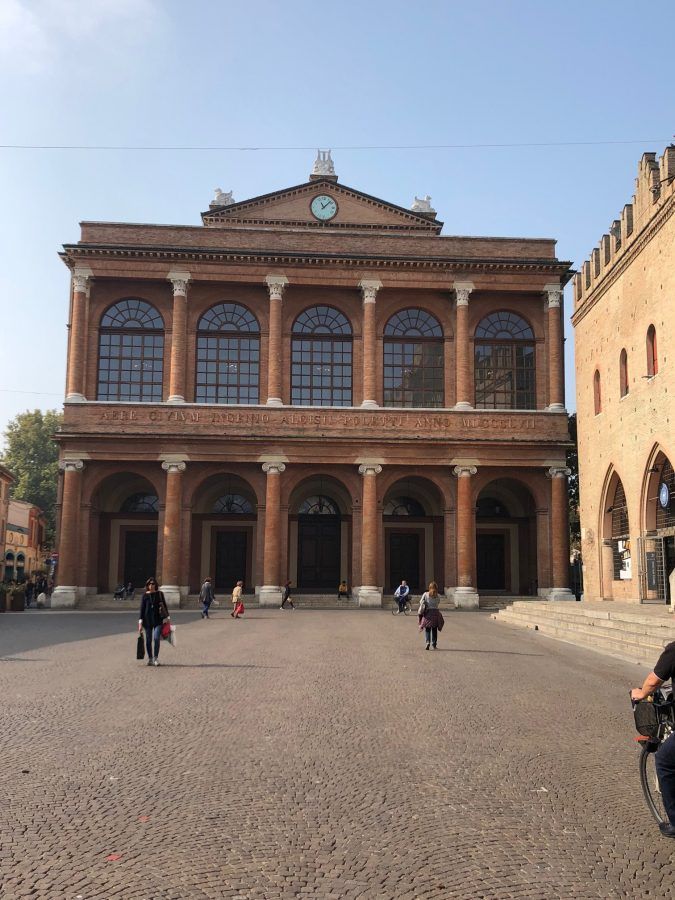 Then, just an hour outside of Ravenna, continue the chic life as you check into the only place to stay in Rimini, The Grand Hotel Rimini.
The famous and quite incredible hotel was home to Italian film maker Federico Fellini. However, this is far more than just a hotel, giving you a truly genuine Hollywood feel, it will leave you dripping in elegance.
As Fellini himself often stated, its what's on the inside that matters, and true to that word, the Fellini suite where the adored director lived will set you back £1,000 a night.
Fellini often walked past the hotel as an outsider looking in on all the glamour, vowing one day to 'make it.' Housing style and charm, achieving a stay or residency here certainly validated that he succeeded.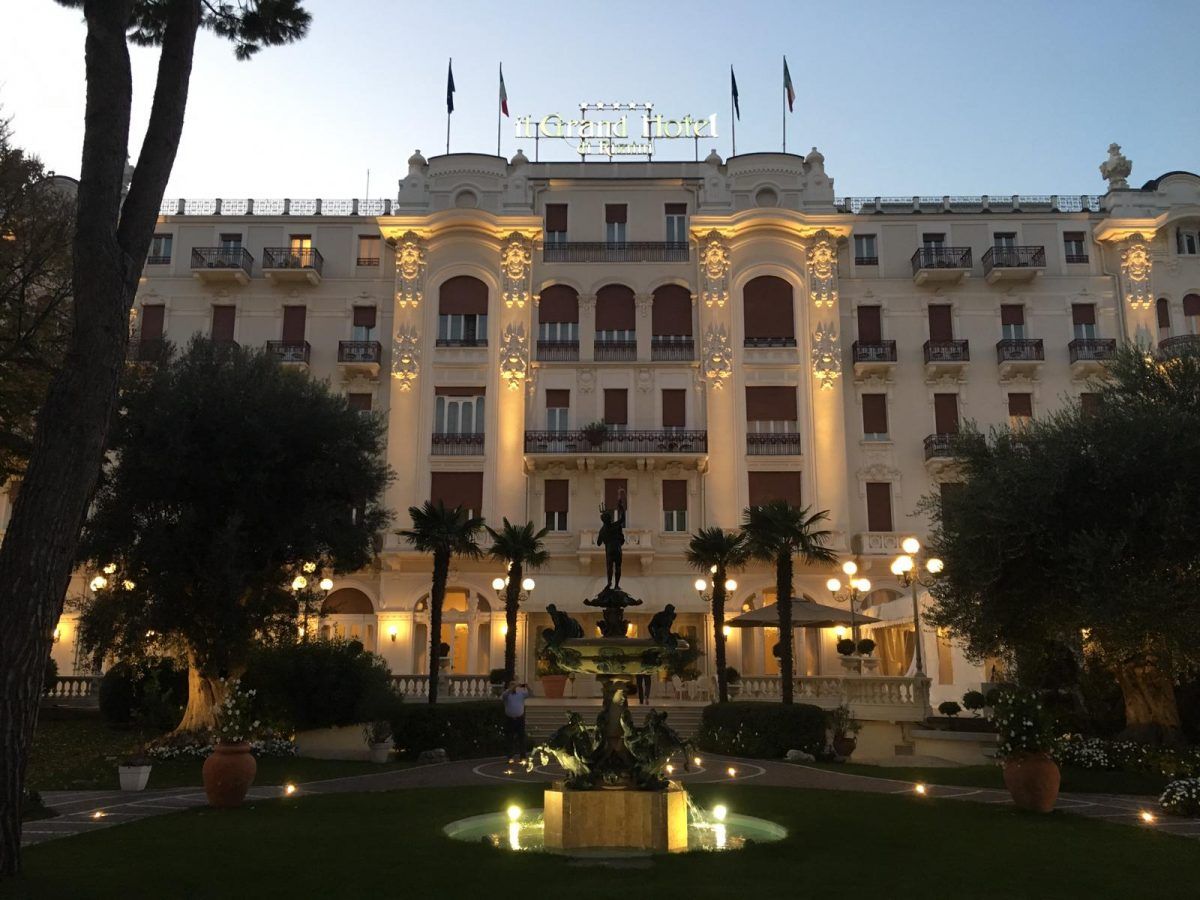 Treat yourself and dive into the history of the building and its marvellous grounds. You'll never regret the extra pounds you'll spend and will be in fine company, with the likes of Princess Diana and Sharon Stone having stayed here.
Once you are well rested it is time to venture to Sant' Agata Felria, a charming and preserved village, steeped in history.
In true Italian style, work for your dinner once more and take up a local truffle hunting trip with Sauro and his dog Chicco.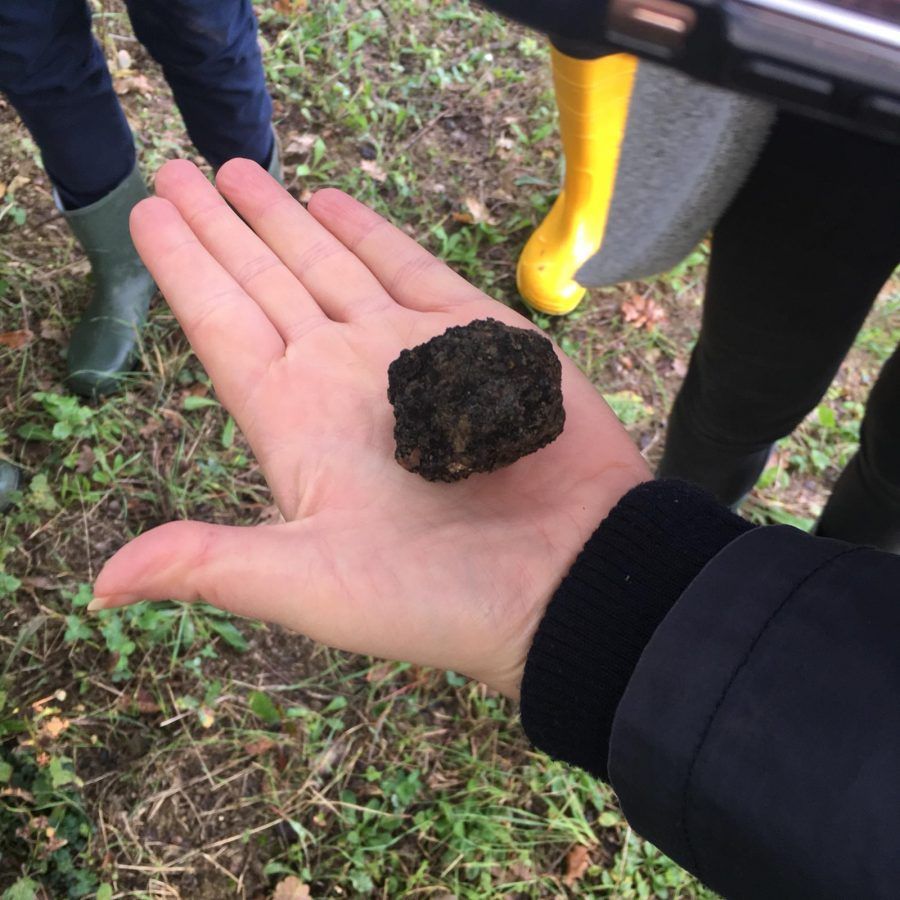 This incredible mini adventure into the woodlands will have you chasing Chicco as he digs for treasure.
Able to find truffles within 1km, the inspiring duo will help you find countless black and white truffles ready to cook later.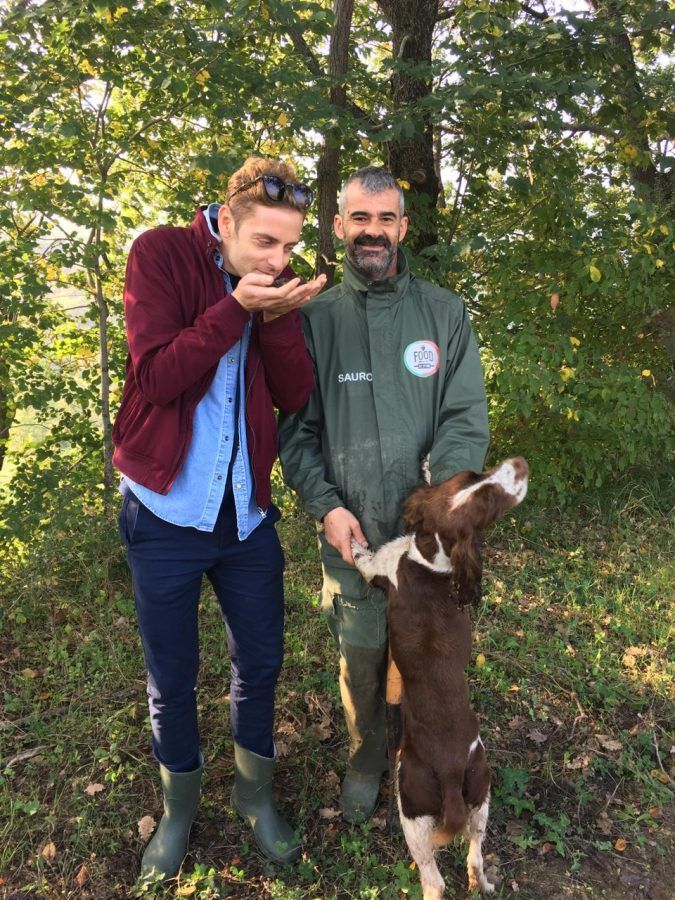 Head back into the town, (appetite in tow) and experience the bustling markets. Taste foods from around Italy and of course visit the truffle shops that line the streets.
Finally, hike up to the top point and look out over the vast landscape. Take a moment to breathe in the air and appreciate the view. It will truly inspire you.
Emilia-Romagna is said to be the land with a soul, and if my three whirlwind days here have taught me anything, it's that it truly is.
I come away feeling fuller, happier and in admiration for its beauty.
There are far too many amazing things to write about in just one article. Like the unique streets of Borgo San Giuliano, drenched in street art and photo opportunities. Or the Cinema Fulgor where Fellini himself went to see movies on a rainy day with his father.
So, it's time to quit the tourist routes and venture off the beaten track, discovering a new side of Italy.
They say falling in love for the second time is every bit as amazing as the first, and I loved every moment of it.