Yes, they drive on the left and have three pin plugs, but Cyprus really isn't much like Britain at all.
For a start the temperatures and beaches on the Mediterranean's third largest island are more reliably fabulous than anything we have at home.
To explore for myself I headed for Pissoui Bay, an 18mile drive from Paphos International Airport.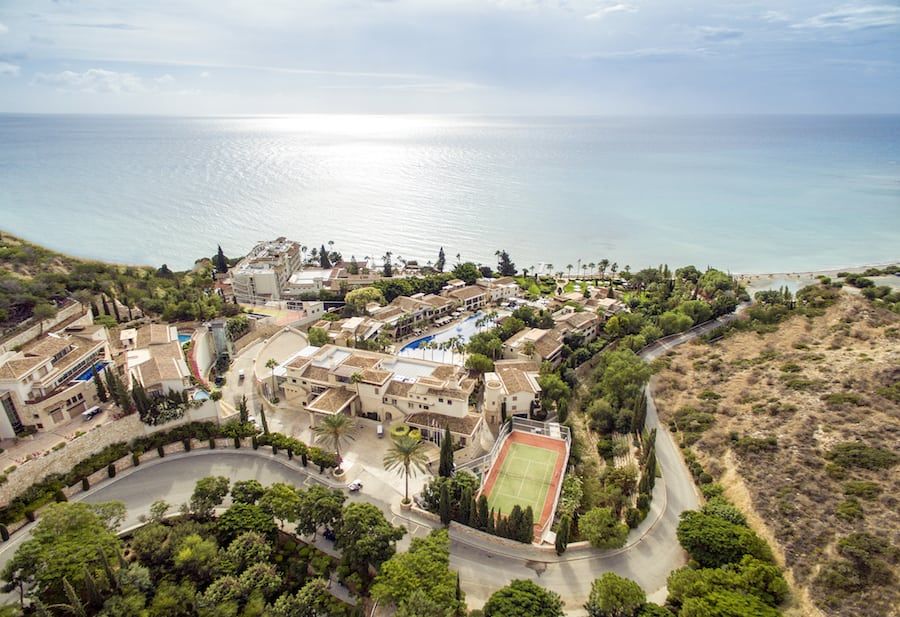 Our base was the Columbia Beach Resort, a seven and a half hectare slice of luxury complete with a private beach, four restaurants, 169 elegant suites and more Molton Brown toiletries than you could shake a stick at.
Staff on golf carts ferried luggage to our beach side suite.
And after a four hour flight from London the perfect place to relax was the resort's Hebe Spa – 11,000 sq ft of luxury which takes its name from the Greek goddess of youth.
According to the ancient mythology Hebe gave her fellow gods ambrosia to make them live forever. That was certainly a big ask for any spa but I was feeling decidedly more sprightly after trying the sauna, steam room and taking a revitalising dip in the plunge pool.
I also had an amazing signature treatment by a therapist designed to de-stress me.
Amphitrite Sea Holistic Journey (90 minutes, £155) was pure bliss.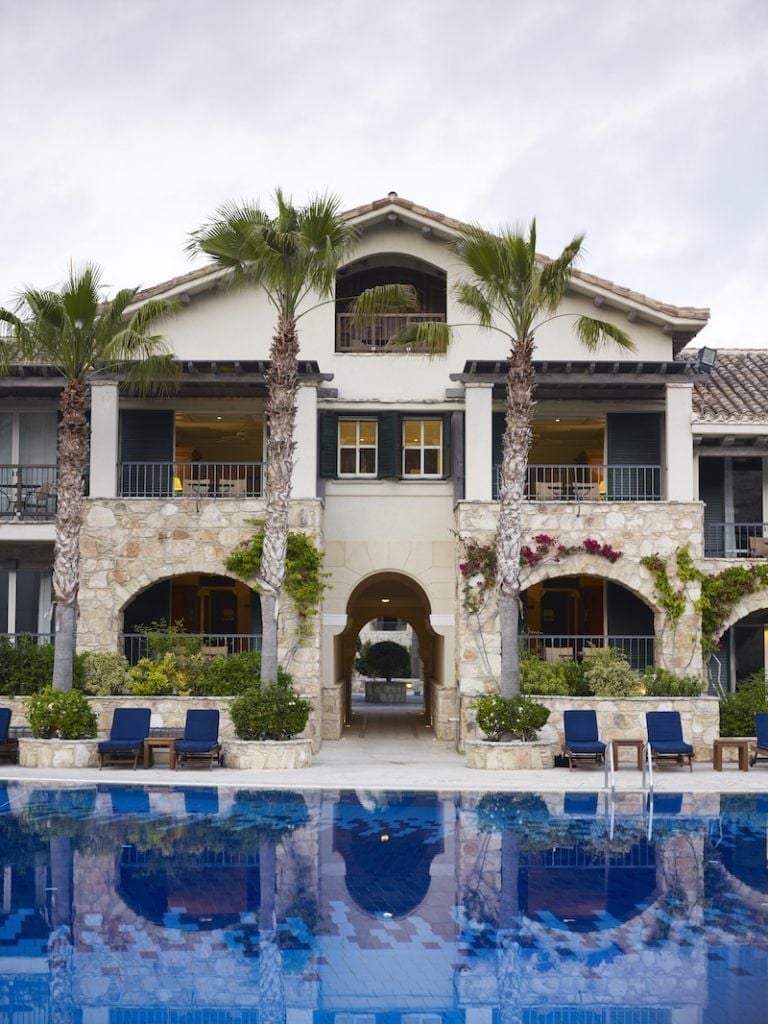 Using a toning body scrub, which gently exfoliated my skin, the journey continued with Thai-inspired massage techniques, using boluses filled with lavender flowers to totally relax me.
The Ritual finished with a booster facial to reveal a brighter complexion.
During my four night stay I became a familiar face, returning for the yoga classes, squash courts, nail studio and massage treatments.
If that's not enough pampering there is a hair and beauty studio, and the whole place is soundtracked by a series of relaxed tunes.
When I got bored of relaxing I hit the gym which offered a range of treadmills and weights plus satellite TV to enjoy while working out.
All that activity left me with a rumbling stomach, but fortunately Columbia is home to no fewer than four restaurants plus an array of beach and pool bars.
The resort's crow jewel is Bacchus – a stylishly-gourmet Italian. Its menu is crafted by Michelin Star-trained Executive Chef, Ioannis Giakoumidis.
I had a delicious dish of cod three ways along with the best dessert I've ever eaten in my life.
Bacchus, which is poolside, doubles as the venue for the breakfast – where fresh fruit, cereals, cold meat and hot options are in abundance. Our tip is to go for the eggs and waffles cooked to order, along with a glass or two of sparkling wine. Bubbles for breakfast? Why not.
There are plenty of options for lunch and dinner without leaving the resort – although a wealth of cute tavernas await in Pissouri village, a hamlet of around 1,000 locals and ex-pat Brits just up the green hill next to the resort.
At Columbia the choices were outstanding.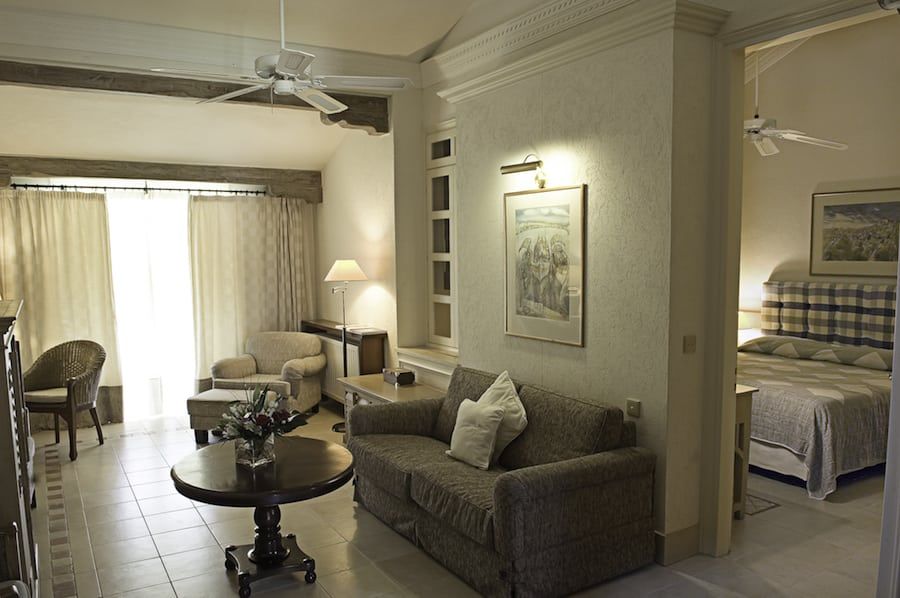 Cape Aspro- taking its name from the white cliffs of Pissouri Bay – offers a wealth of freshly cooked fish pulled straight from the Med.
I had succulent sea bass, but was also tempted by the array of sharing platters and ouzo bites.
More grilled fish and meat is available at Columbia's own taverna – the Apollo, alongside pasta dishes, risottos, salads, soups and an array of mouth-watering meze.
At the Atrium the seasonal buffet is perfect for family dining, when no one can make up their minds. The selection takes in everything from Cypriot to carvery and Middle Eastern, Asian and Tex-Mex flavours.
Club Life Creche and The Den Kids Club offer parents a bit of me time to enjoy favourite dishes while little ones are entertained.
I will certainly be returning.
Visit the five-star Columbia Beach Resort on Pissouri Bay, Cyprus, with Sovereign and enjoy a seven-night stay from just £1,280 per person. This price is based on two adults sharing a Junior Suite, Garden View, on a bed and breakfast basis with return flights from London Gatwick departing on 28 June 2018. Private transfers are also included within the price.
For more information on the resort and its facilities, visit www.columbiaresort.com.
https://www.thelondoneconomic.com/travel/private-caribbean-island-put-up-for-sale-for-65-million/27/06/