I'm about to tell you something that you 100 per cent already know, but probably didn't really realise or put much thought into.
There is more than one city in France.
Now I'm not going to tell you to stop visiting Paris, but maybe it's time to take a little break.
If you didn't already know, Lyon is a French city situated six hours from the French Alps.
Lodged between two rivers and a hill with a pretty impressive view, this rarely chartered French dream has been somewhat forgotten in the tourist stakes.
But that's all about to change.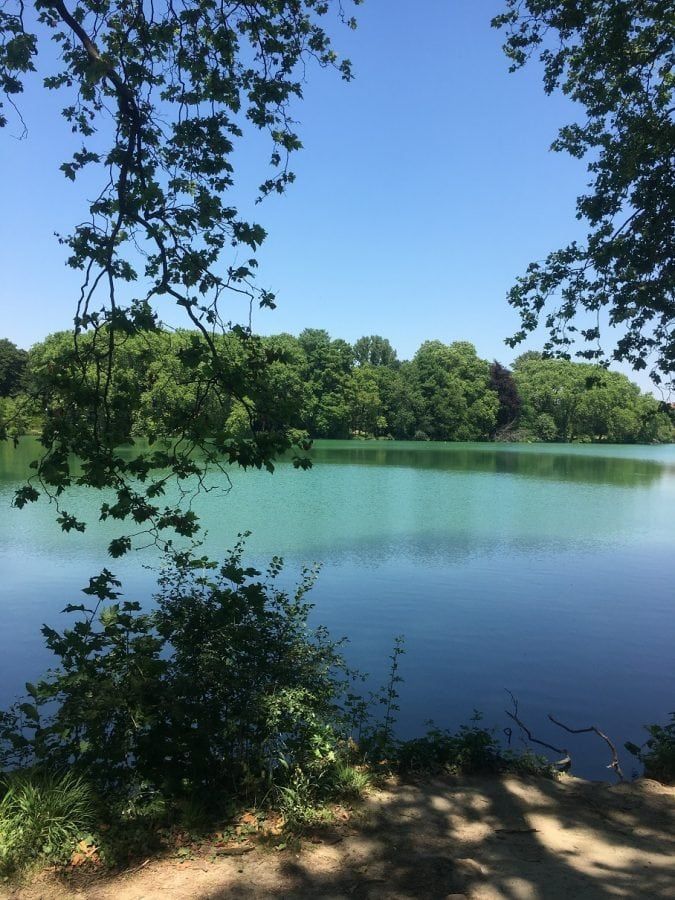 After a 95 minute plane ride, I discovered that this was one place that we really should be saying 'bonjour' to.
Small planes have always unnerved me. The fact that they almost have to fight just to enter the sky and then they have to work continually just to stay up there, doesn't sit very well with me.
But since London Southend Airport added Lyon to their route earlier this year with Flybe, what should be a tourist trap, isn't filling up seats, so a small plane was my only option.
I must admit, when I was told that I was going to Lyon I wasn't bursting with excitement. I actually had to double check it was even in France (I'm ashamed to admit.)
But I was wrong.
When we touched down in potentially the cleanest airport I'd ever seen, with sleek interior and bold interesting shapes, I was instantly impressed.
A direct train took us into the city heart within 30 minutes and the summer heat was roaring at 38 degrees.
After a much needed freshen up and a bag drop to our hotel (there are a thousand lovely boutique treasures or beloved chain hotels to choose from,) we set out for Lyon old town.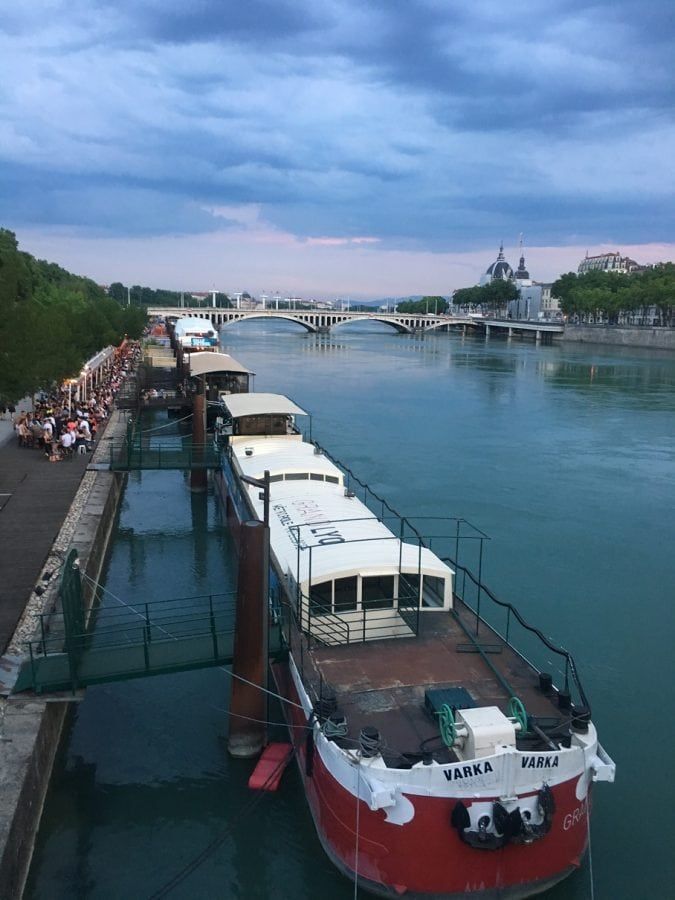 A city divided by two main rivers had managed to retain its old style charm and character.
Cobbled streets, bikes and bridges, glued together this exquisite place.
With incredible architecture everywhere, you had to make sure you kept looking up to witness the buildings standing fantastically in the sunlight.
Perfect for a weekend visit, I quickly learnt Lyon had all the components for a great city break.
The Basilica of Notre-Dame de Fourviere towers on a hillside, accessible via a funicular train, and looks down over the city gives a 'wow' factor view.
The Opera Nouvel stands elegantly in one of the many squares and is home to an amazing top floor bar.
You can get lost in the maze of streets and opt for a local restaurant off the beaten track, where you won't be disappointed.
Smart rickshaw style bikes with polite drivers can whisk you on a tour and much needed rest, speaking passionately about their city and in perfect English. A ready-made tour for 15 Euros.
Lose track of time in the mammoth Parc de la Tête d'Or, aptly translated to "Park of the Golden Head", which is home to botanical gardens, open green fields and a free zoo.
Yes, a free zoo, housing giraffes, deer, reptiles, primates, beers and lions.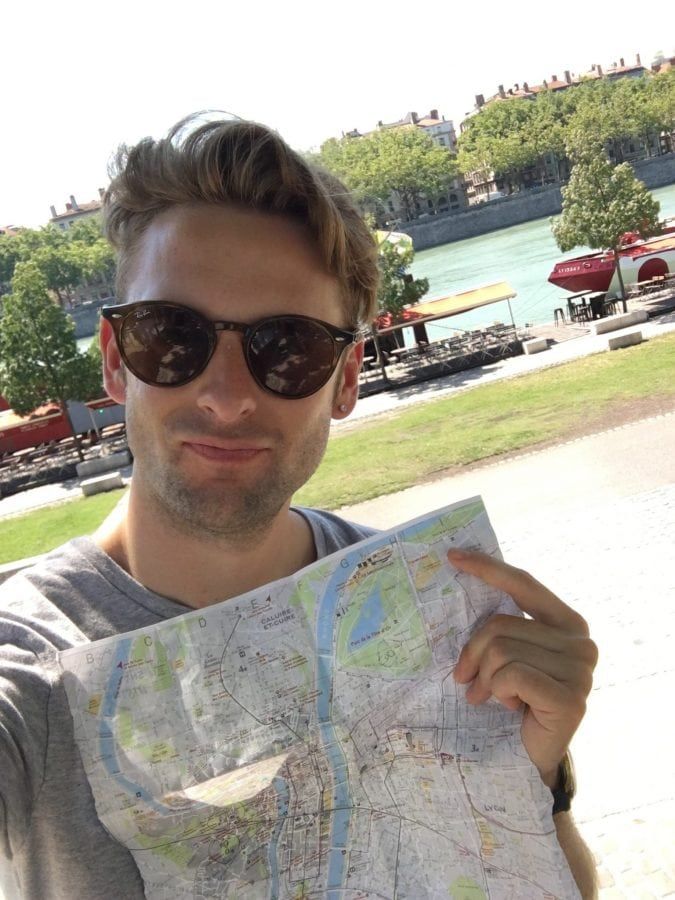 Take time off your feet and catch a boat trip down the river taking in the bold architecture of the Confluence area and admire the greenery.
And, if like me, you lead a very hectic life, be sure to take time and sit down.
The river is lined with converted barges which have been turned into quirky bars, serving anything from coffee to cocktails.
After two nights, 60,000 steps and four bottles of house wine (it's delicious,) I happily sat in Bellecour Square drinking my final glass of vino and smiling.
This city isn't the best in the world. But it is certainly holding its own.
My passing advice: Visit while there are still direct routes available.
Go, get lost and say 'bonjour!'