Tell an Italian you're going to Genoa, otherwise known as Genova, and the response ranges from surprise to unrestrained shock. Compared to Italian delights nearby – the still beauty of Lake Como, the buzzing life in Bologna, the culinary delights in Modena – Genoa is seen to fall short in tourist attractions. "It's not beautiful," a well-meaning Italian will implore, comparing it to the rustic charm of Tuscany. That's partly because Genoa, Italy's busiest port town, has only begun to open itself up to tourism, a move prompted in 1997 for an exhibition celebrating its most famous resident, Christopher Columbus.
But never mind the naysayers – Genoa is a rough diamond for a curious traveller. Quite literally, chipping away at the façade of the city reveals both its beauty and history.
Around the Old Town
I begin my visit with a walking tour – a cheat's excursion in some destinations, but I hand myself a pass here, because a local's insight is invaluable to uncover its many layers.
For this, the Old Town is the place to be. Crammed into a small, pedestrianised area by the port, dark, narrow vicos with dodgy dealings lead to light-drenched piazzas, bordered by an architectural mix of buildings. My hotel, Palazzo Grillo is an example of how impressively on old building can be restored; it even contains a compact lift, which for the space-limited Old Town, is a rarity.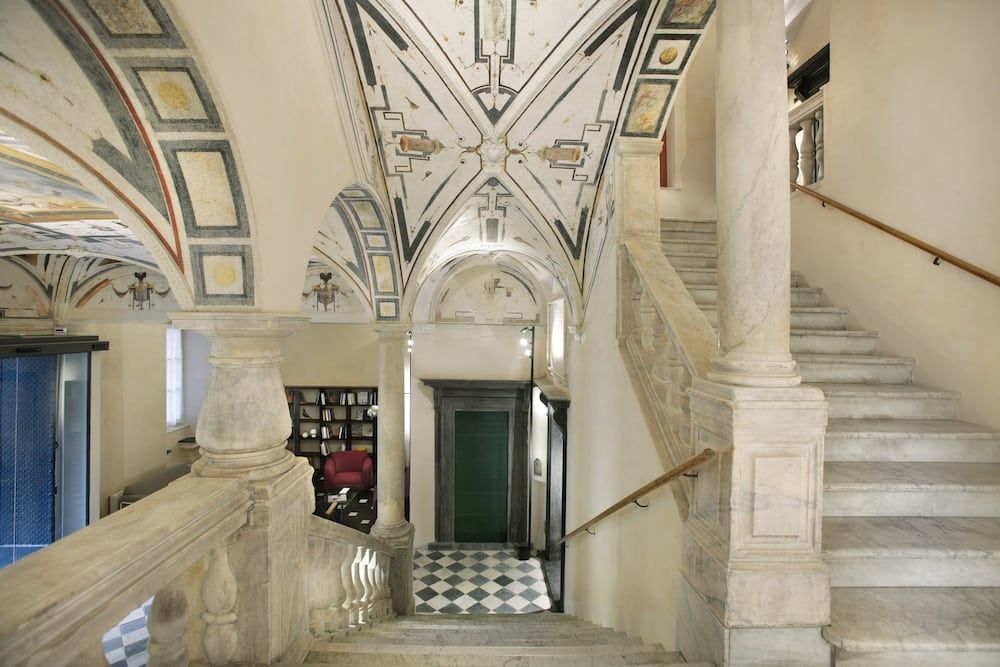 Much of the Old Town continues this fascinating mix of old and new. I adored the main OVS, a H&M-type high street store, built around a real 17th century statue of Hercules. Further into the warren-like area, there's a slew of perfectly-preserved historical shops that completely ignore the commercialisation of the last few decades.
A closer look at the exterior of buildings reveals that Genoa is painted with spectacular trompe-l'œils (many are exposed and well-kempt, others are shown off by cutting part of the plaster that now covers it). And I loved how extra storeys have been plonked on top of buildings over time. It doesn't make for a neat city, but one that's imperfectly interesting.
The star attractions
Guide books, meanwhile, will direct you to the revamped Porto Antico – with its aquarium, restaurants and boat rides – or Genoa's 42 UNESCO-protected palazzos. In ye olden days, visiting dignitaries (and there were many) were invited to stay at the homes of Genoese merchants, matched in importance by city officials. In order to make sure they were able to network with the highest calibre of visitor, the Genoese merchants made their palazzos look as grand as possible, an investment we can see to this day – try to take a peek into the shops, apartments and offices which feature the UNESCO plaque to see some spectacular foyers. The best-preserved houses are in the famous Via Garibaldi; in Palazzo Rosso, there's also a rooftop terrace to give a bird's eye view of Genoa and the Ligurian Sea beyond.
Food and drink
As uniquely charactered as it is for an Italian city, it doesn't stray too far from expectation when it comes to indulgences.
For example, the pre-dinner drinking tradition known as aperitivo is ubiquitous. Come 5pm, Piazza delle Erbe is the centre of action, with relaxed Italians communally enjoying Aperol Spritzs from shoebox bars that line the square. Despite the free-for-all appearance, the tables are divided into sections corresponding to a particular bar; as service is variable, going to the busiest sections is a good rule of thumb.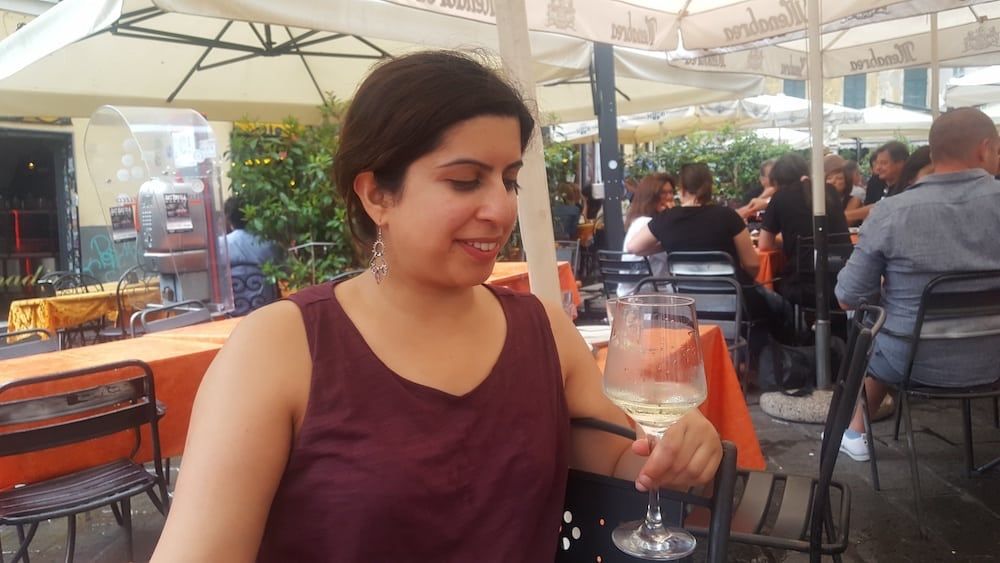 Of course, Genoa best known for its pesto, which is proudly served in most restaurants. My first tasting was at Al Veliero, a restaurant near the port that's as traditional as they come: it's tiny, busy with locals and solo diners, there's a family-feel to the service and home cooking feel to the menu. The pesto alla spaghetti is served without frills, which leaves enough space for the al dente pasta and bright green, perfectly balanced pesto to come to the fore. When I check if it's homemade, the jovial owner looks aghast; I may as well have insulted him outright.
There's more than rustic Italian meals on offer; Le Rune demonstrates a modern side of its cuisine; in a brightly decorated basement on an unlikely side street, the buzzy place offers twists on traditional Italian meals, like risotto with mussels, lemon and chives, all presented impeccably. Though we're still not sure how Italians manage secondi dishes after their primi of pasta, gnocchi or risotto.
As it's an industrious town, lunch is as important as dinner. Amble by the city wall gate of Porta Soprana for a large number of inviting restaurants with simple fayre, though I stopped in Officina 34, a higher end restaurant frequented by business lunchers. As expected, service is a well-oiled machine, the pasta with aubergine is nicely sized and rich in taste, and decently priced at €10 – though the house wine there steals the show, as you'd expect from Italy.
Genoa is also famous for its traditional confectionery, specifically from Pietro Romanengo, Italy's oldest sweet shop (200 years as a family-run business, not bad innings). Their tempting, traditionally made produce is beautifully laid out in the shop, carefully preserved as it was in the 1780s. It's on the pricey side – a reasonably sized box of sugar drops or candied fruit will set you back €20 – but they make for wonderful gifts.
More than meets the eye 
A weekend in Genoa just wasn't enough. It's a city that's made for exploring, for looking past the obvious beauty of Cattedrale di San Lorenzo to the busy, vibrant culture that lies behind it. If easy destinations and Instagrammable pics are priorities, perhaps Genoa isn't the right choice. But for culture vultures keen to experience a slither of urban Italy, Genoa is right up your vico.
Travel facts
Get there: Flights to Genoa from London Gatwick start from £39 each-way with British Airways
Accommodation: A classic double room at Hotel Palazzo Grillo starts from €135
Full info: For more information on what to see and do in Genoa, see Visit Genoa