If there's only one thing more exciting than jetting off to the paradise Caribbean island of St Lucia, it's heading there during Jazz Festival week in May. As visitors go through immigration at the airport, they're invited to get a festival stamp, such is its level of prominence on the island.
Now in its 27th year, it's become one of the biggest events on its calendar, and earned a global reputation. Among musicians, it's the one they aim for, not least as it involves a few days on the tropical island. Located towards the south of the Caribbean, away from usual hurricane routes, St Lucia enjoys balmy temperatures and is thick with vegetation, so there's as much going on in its rainforests as there is on its pristine coastline or culture-filled urban areas.
To find out exactly what the buzz is about, we jetted over to experience the jazz festival firsthand. So if you're tempted to enjoy the festivities in 2019, here's our view on what sets it apart.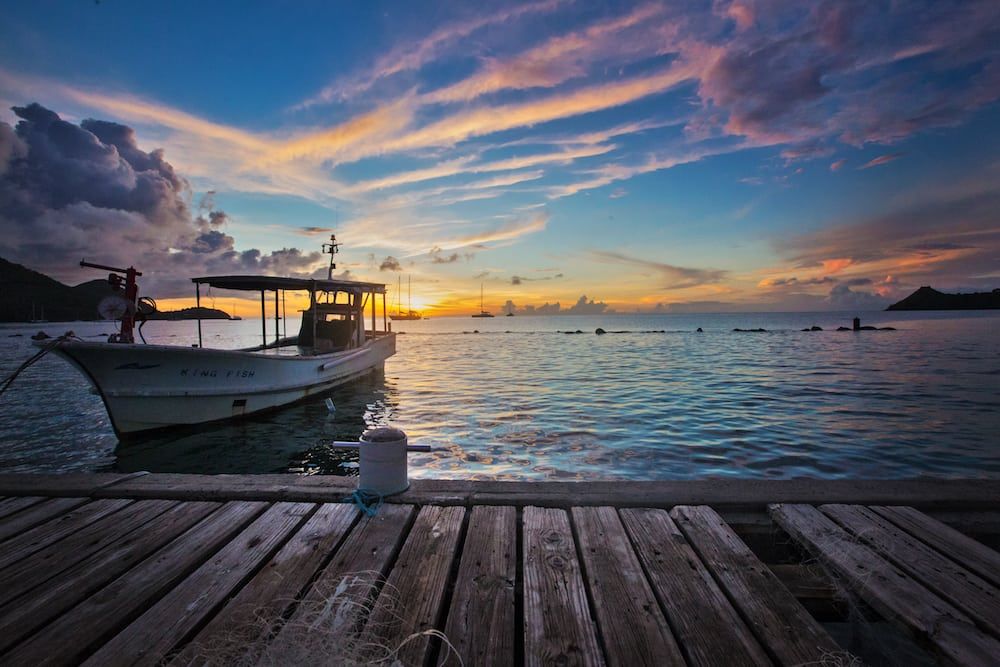 The line-up is always interesting
This year, the jazz supergroup R+R=Now played their first ever show – quite the coup for the festival. And the wonderful Avery Sunshine knocked it out Pigeon Park with her headlining set. She capped off the Mother's Day Special, the outdoor finale that takes place in extraordinary surroundings. Imagine Hyde Park's BST with one main stage (so no stressful clashes), air-conditioned and well-serviced loos (enough of them, even for the women), loads of food and drink stands, and a spotless beach just behind the venue. I know. It's hard to even imagine it, but it exists in paradise.
This finale tops off a week of indoor concerts; these might take the form of a dinner and show (that's how I saw the incredible Jazzmeia Horne at the beautiful Harbor Hotel), or perhaps a sit-down, sophisticated affair – I won't forget the spectacular Etienne Mbappé and the Prophets at the Sandals Grande in a hurry.
Whether looking out for the musicians' musicians or for the big hitters, the line-up is always worth checking out.
2. The festival constantly reinvents itself
Over the course of its 27 years, the festival has changed shape a number of times. It's gone from a low-key affair to a massive, international festival with big names like Mary J Blige and Rihanna. Some years were solely in clubs and hotels, others had loads of events at the outdoor location of Pigeon Park. The primary reason for changing is economics, as the festival funds come out of the country's tourism marketing budget. But it's exciting to know that it's constantly responding to its audience, especially appreciated by the clutch of die-hards who pay it repeated visits.
3. There's stuff happening all over town
…But that's to be expected on an island where music is ingrained in the culture. Even on non-festival days, bars, clubs and whole areas offer themselves up as a place for celebrations – most notably the Gros Islet Jump Up, a weekly Notting Hill Carnival-style street party that takes place every Friday night. Add in the festivities of the Jazz Festival, and the buzz is literally audible.
Especially around the Jazz Festival's epicentre of Rodney Bay, plenty of bars and clubs get in on the action. They might not be part of the festival's official programming, but that doesn't stop them putting on jazz dinners, parties and live music – I especially loved the live saxophonist over dinner at the Blue Olive, a restaurant which overlooks the serene lake at the centre of Rodney Bay. Because these events are free or cheaper than official events, they attract more of a passing trade and are good for a quick toe-dip into jazz than the full experience.
4. The days are free for exploring
Other than the Mothering Sunday all-day event at Pigeon Park, the events take place at night time. That means it needn't take over your whole holiday – a good thing too, as there's masses to discover in St Lucia.
I fell into a happy routine while staying at the Bay Gardens Beach Resort, one of the few resorts owned by a St Lucian family. Mornings consisted of a leisurely breakfast (with an abundance of fruits, pancakes, hashed potatoes, Caribbean classics, and made-to-order eggs) overlooking the transparent-blue water of the Caribbean, a bit of sunbathing, then a day out followed by evening events, surely involving jazz. On one occasion, we explored the delights of the capital, Castries – it has a gorgeous market full of interesting local food items, art and clothes. We followed the road up the hill for its gorgeous viewpoints, and The Pink Plantation House at its top. This ceramic art shop-cum-restaurant served me my favourite meal of St Lucia, thanks not only to its incredible and generously-portioned menu, but also its beautiful, bountiful garden that overlooks Castries in the distance. When I next go to the dentist, this will be my happy place.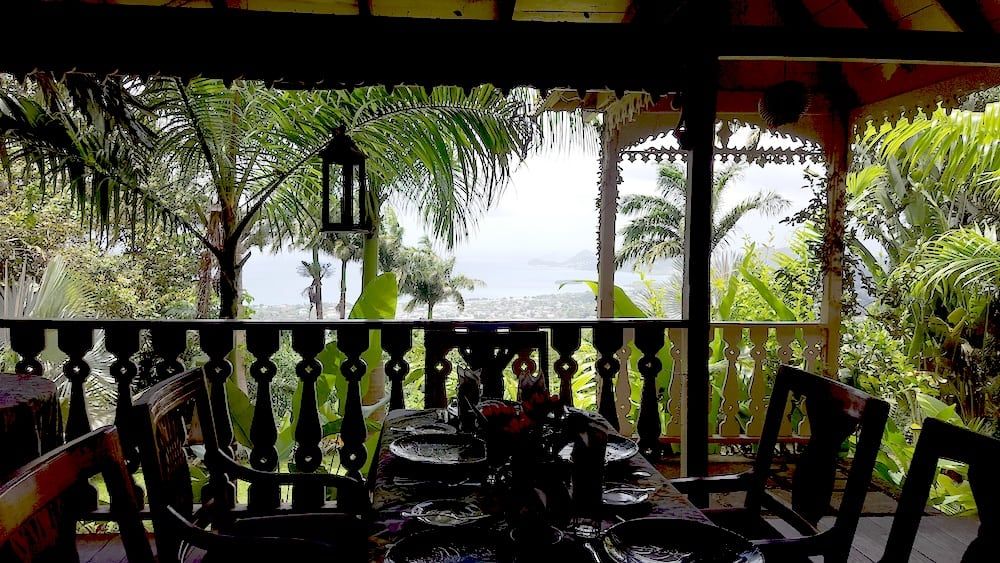 On another day, we took a boat to Soufrière, a charming French colonial town that features St Lucia's most famous landmark: the Piton mountains. Its pointy two peaks are the motif of St Lucia, and found on fridge magnets, the top of this article, and its domestic beer. With Soufrière's New Orleans-style architecture and French influence remaining, it felt historical, cultural and vibrant. Note to self: return to St Lucia and hang out here more.
5. It's one of about a zillion annual events they have on
A love of good times is in the DNA of St Lucians, so it's not a surprise that the jazz festival is a well-oiled machine on an island which constantly caters for big events and get-togethers. The jazz fest is part of the overarching Soleil Festival of summer events. This encapsulates the Carnival (in June and July), the Roots & Soul Festival (at the end of August) and the Arts & Heritage Festival (in October). Frankly, it's tempting to take the summer off and take up residence there…
How to get there: British Airways, TUI and Virgin Atlantic fly to St Lucia from London, with TUI most likely to offer cut-price seats for last-minute travels.
Where to stay: Bay Gardens Beach Resort is a beachside resort offering all-inclusive options. Prices start from around £75 per person per night.
More information: Visit saintluciauk.org for full destination information.