"If we give them Ostrava [the allies], then we give them Germany." Adolf Hitler once said during WW2. When I arrive in Ostrava, I can't quite comprehend why he held the city in such high regard. It looks, and feels, like an industrial estate in Milton Keynes in mid-November.
It isn't until I get to my hotel room, put down my heavy rucksack and draw back the curtains that I realise I was wrong to make such a hasty judgement. It's more like Middlesbrough.
I imagine a lot of people are disappointed at this point, not me. I was born and raised in the ever-grey, industrial heartland of Middlesbrough. I feel immediately comfortable and a little nostalgic. Opposite my hotel are a group of brutalist high-rise flats and a line of cooling towers standing proudly. It reminds me of an estate near my parents' house. I send a picture of the smoggy industrial skyline to my mam and chuckle to myself.
I'd be lying if I said this is how I had pictured Ostrava, but I'm not put off. Most of my favourite cities have a unique, industrial edge to them – like Leeds, Barcelona and Marseille. The beauty of these places is there's no superficiality, just heaps of character – from the buildings to the people. It also turns out my hotel is a few miles away from the city centre, and just a stone's throw from Colours of Ostrava Festival, which is the main reason for my visit.
The next day, I get up nice an early to go on a guided tour of the city. After a short tram ride, I am greeted by a row of colourful, art deco buildings, which line the spiralling well-turned-out street. I meet my group at Masaryk Square. With them is a buoyant, smiley chap, his name is Jiri. He's to be our tour guide for the day. Before we set off, he tells us the city was designed in 'socialist realist' style, mainly by one single architect named Vladimír Meduna. "I wish someone would commission him to spruce up Middlesbrough", I quip. Nobody laughs and we set off on the tour.
After a few minutes walking, I concede that Ostrava isn't as similar as Middlesbrough – at least aesthetically – as first thought. Although, it does seem to have a similarly cruel reputation. Czechs often refer to it as 'Black Ostrava' due to its high pollution rates. My friendly, knowledgeable and mildly erratic tour guide, tells me the city's river, the river Ostravice, was once so polluted that local women – and perhaps some of the men – used to dip their fingers in to remove nail varnish. Before I get the chance to ask a question, he defensively retorts how Ostrava is now one of Czech Republic's greenest cities.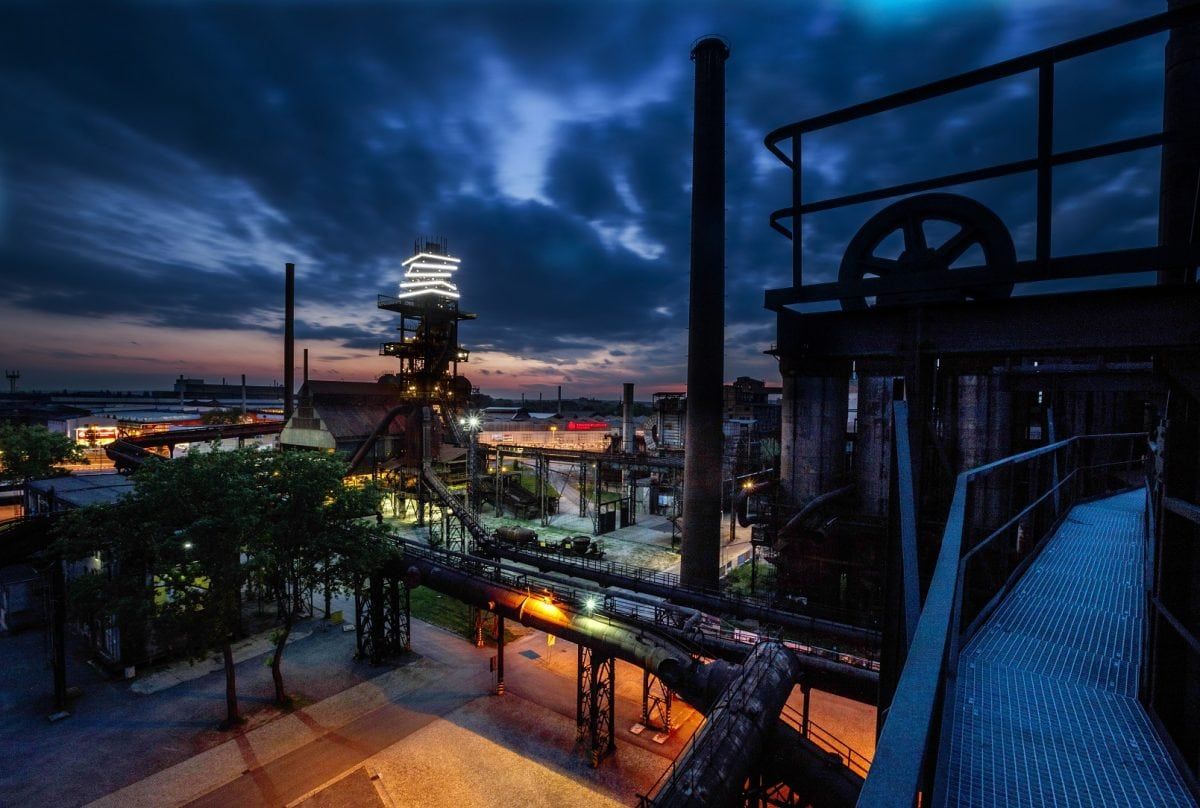 I hold my question on the city's pollution rates. By this point I'm more concerned where all the locals are. It looks how the town on Midsummer Murders should look – desolate. I ask him where everyone is. "Eight out of ten locals head for the hills at the weekend to go walking and cycling." He answers quickly and confidently. I struggle to accept what he's saying because, well, it's Wednesday. Alas, we continue the tour, heading towards the New City Hall.
It seems there's not much to the town hall other than the view. And after a short ride in a rickety, old lift we reach the top of the building. We're told its one of the best viewpoints in the city and only costs 60 CZK (about £2). It's not the clearest of days, as I look out over Czech Republic's third largest city, but it's clear enough to see the river Ostravice wind around the outskirts of the city.
There are also a few industrial works dotted here and there, and in the distance, rolling green hills. I fixate on a football pitch a few miles away then ask what the local team is. "Banik Ostrava, but that's the old ground", Jiri says. It turns out they had to move to a new stadium because the pitch collapsed into the coal mining tunnels below.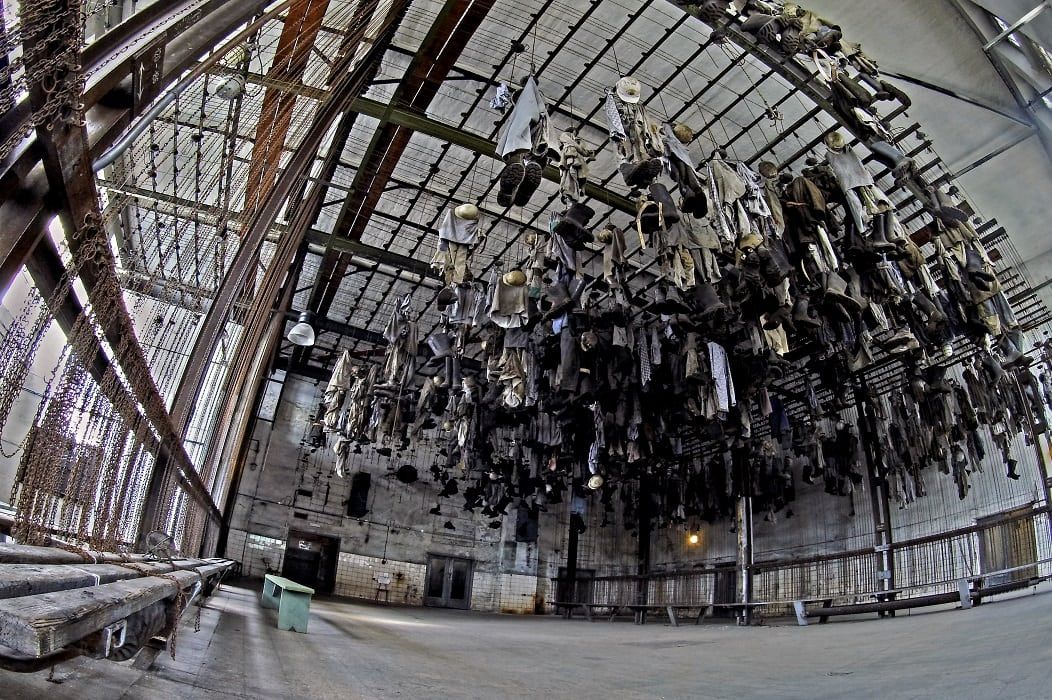 Ostrava was once a coal mining heartland and signs of it can be found littered around the city in the form of graffiti murals, statues and literature. Like my hometown, the steel industry here is also a big part of Ostrava's past. The city's two steelworks still employ around 10,000 people. However, in its heydey, coupled with the coal mines, provided around 50,000 jobs for local workers. To put that into perspective, the current population stands at around 300,000 people.
After chewing the fat with Jiri about the similarities between our native towns over an ice-cream, I decide to say my goodbyes and head to Dólní Vítkovice – the festival's venue and former steelworks. On arrival, I am immediately taken back by the grotesque beauty of the would-be UNESCO World Heritage site. I stand to observe the thick-set, rusted industrial buildings, wrapped in spiralling metallic pipes of varying sizes. Colourful, well-placed lights illuminate the soot-dusted workhouses, once packed with busy steelworkers. I imagine how it was some 30 plus years ago compared to how it is now, brimming with young people dancing around, beers in hand.
Overhead the dirty gravel-coloured sky expels weary droplets of rain. I pull on my poncho and head to the main stage to see Tame Impala ((the festival's headline act). On stage, a rainbow of colours dance around the Jesus-like silhouette of lead singer Kevin Parker, as the psych-rock, disco-infused tracks tease the audience. I don't take drugs but feel happy for those that do – although it doesn't seem that type of festival. There are people of varying ages stood around singing along, it's a very relaxed atmosphere, somewhere in between a Cold Play gig and a scout's sing-song.
The band play a steady set, tapping their feet and swooning around the stage like spaced out hipsters in an East London bar. They get the name of the city wrong at one point. But before it all gets awkward, Elephant, a song from one of the band's better-known albums, Lonerism, blasts out from the speakers, and the sodden crowd quickly forget the mistake. I watch the full set then wander off to explore.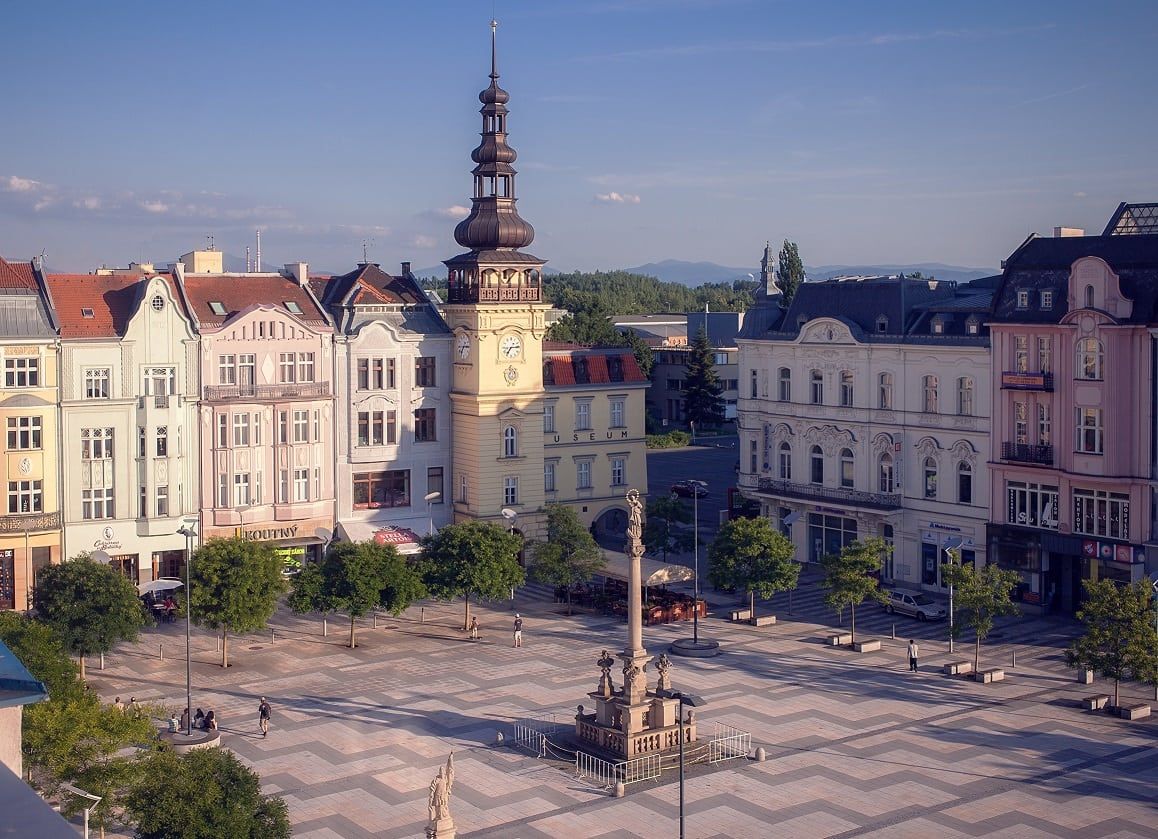 The festival site is huge and the ground soggy from days of rain. I'm told it was 36 degrees last year. I dwell on this for a few seconds then trundle off to look for food and alcohol. There's a huge beer hall kitted out in flea market furniture. Here the pilsner is worryingly cheap. I buy a pint of locally-brewed Radegast for 32 CZK (roughly £1.10) – it's crisp and hits the spot.
There's also plenty of places to eat. Festival classics like hot dogs and burgers, or goulash and local pastries, are readily available from the many food stands opposite and all for around 150-180 CZK (under a fiver). The festival is great value, only £100 for four days, and sits in one of the most distinctive venues you could ever imagine.
Dolni Vitkovice (the venue) is listed as the no.1 thing to see in Ostrava on Trip Advisor. It turns out, this once abandoned industrial site has been transformed into, not only a venue for a music festival but a place of cultural, educational and social significance. Since closing back in 1998, the site has hosted an array of art/ sculpture exhibitions and is home to an innovative Science and Technology centre and several seminar rooms. There's also a few auditoriums, which are, romantically, used to teach the sons, daughters, grandchildren and great-grandchildren of the workers who were once part of the fixtures here.
The next day, I get up early and head down to the Michal Colliery Mine. It's an immersive experience where they walk you through a miner's typical day and tell you about their roles and routines. My guide is an incredibly informative and engaging lady named Zuzana who speaks impeccable English. She explains the conditions coal miners worked in. It sounds hellish. Before we go any further I remind her I suffer from chronic asthma so shouldn't be put to work today. It draws a slight chuckle and we begin the tour.
According to Zuzana, local people were able to identify miners by the thick black soot around their eyes. And miners also had celebrity-like status, so young children would cover their eyes in soot to pretend they too worked down the pit – and some of them could well have.
Children as young as nine worked at the mines often assisting the adults. I start to feel guilty about complaining about my Herald and Post round when I was eleven and concern myself with today's youngsters whose idols are YouTube stars.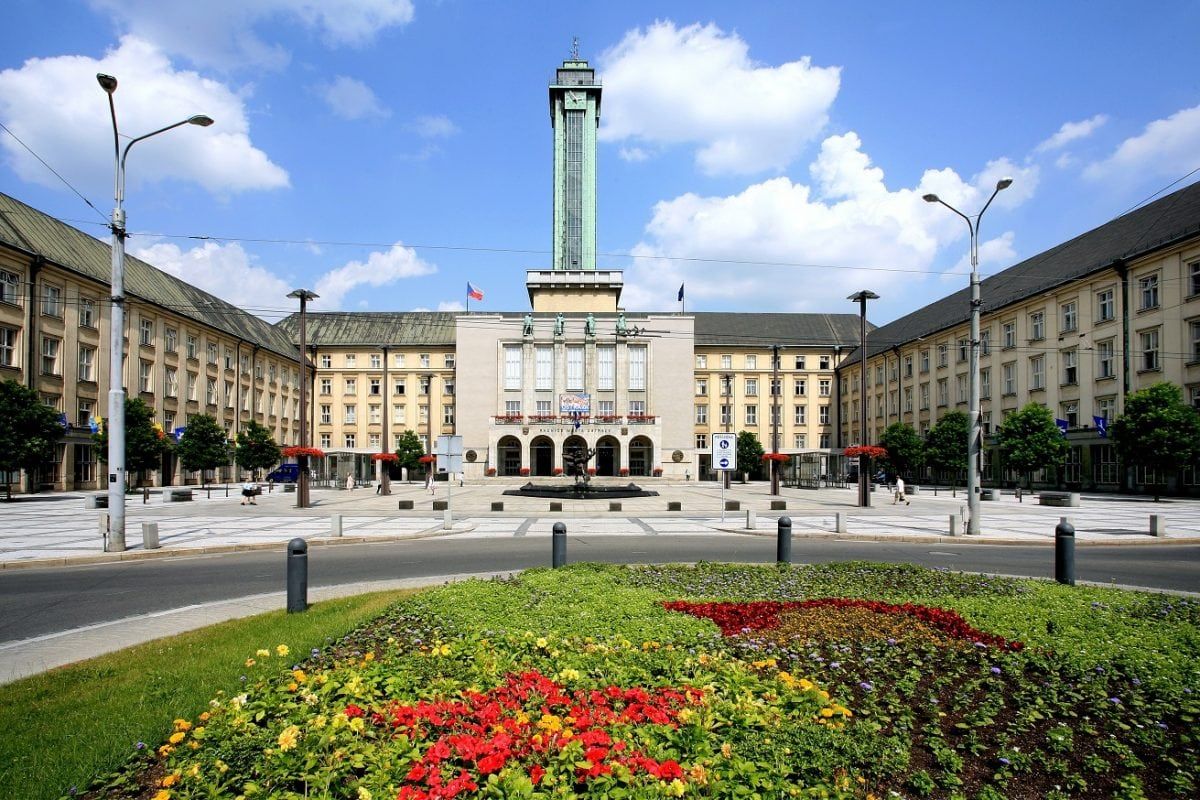 We dip in and out of offices, changing rooms and the canteen as the guide explains how Ostrava, like my hometown, was heavily relied on during the war. The Nazi's depended on vital raw materials like coal and steel to produce weaponry. She estimates around 35% of Germany's economic potential lied in Ostrava which explains why Hitler emphasised its importance. She points out bullet holes in the walls and tells us they are from when Ostrava was taken from the Nazis on the 30th April, 1945 –  the same day Hitler and his wife, Eva Braun, committed suicide.
On that, my time in Ostrava draws to an end, less fatal than the aforementioned. The city has taught me to never judge a city by its number of cooling towers. Ostrava is an industrial, history-soaked place full of character. Its inhabitants are friendly, it's pilsner crisp and it's offering – from beer spas and coal mines, to its zoo and festivals – mean it is a city on the up.
It may not be as popular as it's tourist-laden brother Prague, but is equally as inviting. It also turns out Banik Ostrava was the first team Middlesbrough played – and beat – in the EUFA Cup, so is a city I'll always have a connection with.