On a recent visit through San Fransisco's notorious hippie capital Haight-Ashbury The Guardian's Rory Carroll noted that the spirit of the Beat poets and flower children who gathered there to create a new paradigm of sharing and community has become an illusion. The bohemian idyll of Allen Ginsberg, Ken Kesey and the Merry Pranksters no longer exists, replaced by a gentrified tech-loving media landscape. Peace, love and credit cards, it seems. But not all is lost – Britain has its own 'counter-culture counter-option' right on its own doorstep.
Despite boasting significant media, information technology and financial services sectors, Bristol is a city that has somehow managed to maintain its identity as the rest of the world hurtles towards 21st century capitalist consumerism. The markets still feel genuine and local, the pubs are run by people rather than conglomerations and the culinary scene is so refreshingly vibrant you want to eat from dawn to dusk just to feel morally gratified – It's one of the few places you can eat falafel rather than kebabs after a night out for Christ's sake.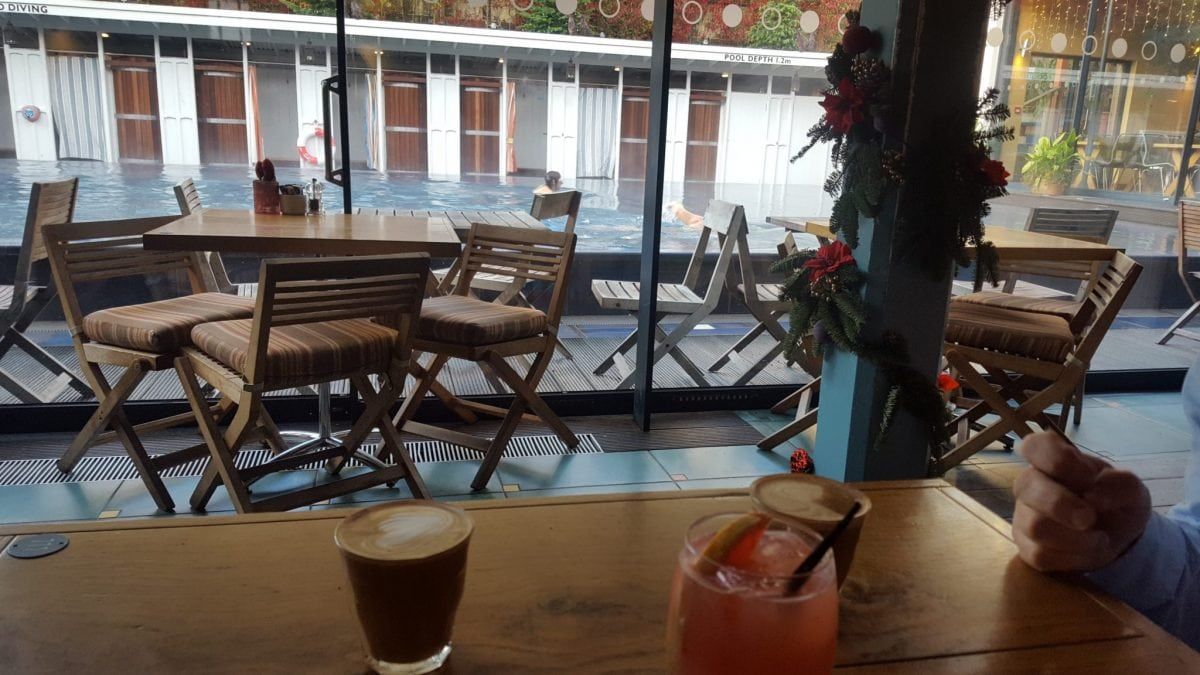 The last time I visited I based myself in Clifton, and what a delightful little place it is. Teaming with bloody students it has an unmistakable youthful vibe to it, but it's all so very civilised. The pubs are genuinely great places to drink in, the cafes have a genuinely wonderful selection of locally sourced foods and book shops and local stores are genuinely local. We ate breakfast (twice) at Clifton Lido during our weekend stay, and I must say it was among the best morning meals I have ever had.
This time around I wanted to see more of the city, so I opted to stay at the centrally located Novotel. A stone's throw away from Temple Meads station and a short walk into central Bristol the four-star hotel offers the best of all worlds when it comes to convenience, giving you chance to unwind after a long day out with airy, spacious rooms and sauna and gym to relax in.
After a breezy early check-in we dropped our bags and headed out to see what the city has to offer. For people looking for a bit of retail therapy the city is oozing with options to suit every taste. Bristol Shopping Quarter and Cabot Circus house all the major high street retailers and a good selection of restaurants and bars to keep you fed and watered. But if you're looking for an independent touch then that's where the city really comes to life. Gloucester Road and Stokes Croft lies to the north of the city and is one continuous road jam-packed with local, independent shops, cafes and restaurants. Clifton Village offers a similarly unique offering and St Nicholas Market must been seen.
If you're looking for a drink or a bite to eat then the market doesn't offer a bad starting point either, with a plethora of cuisines from around the world on offer that will leave you spoilt for choice. For budget meals I would recommend Edna's Kitchen & Eat A Pitta in Castle Park or Bagel Boy on St Nicholas Street – Grillstock is also a must-try, offering generously piled portions of meat in a robust bun for less than a fiver. For evening eats, Europa Italian Restaurant offers a warm welcome and a generous selection of Italian food options. Legendary local mini-chain The Thali Cafe is great for a curry, and Wilks is highly regarded for European sharing plates in modern venue.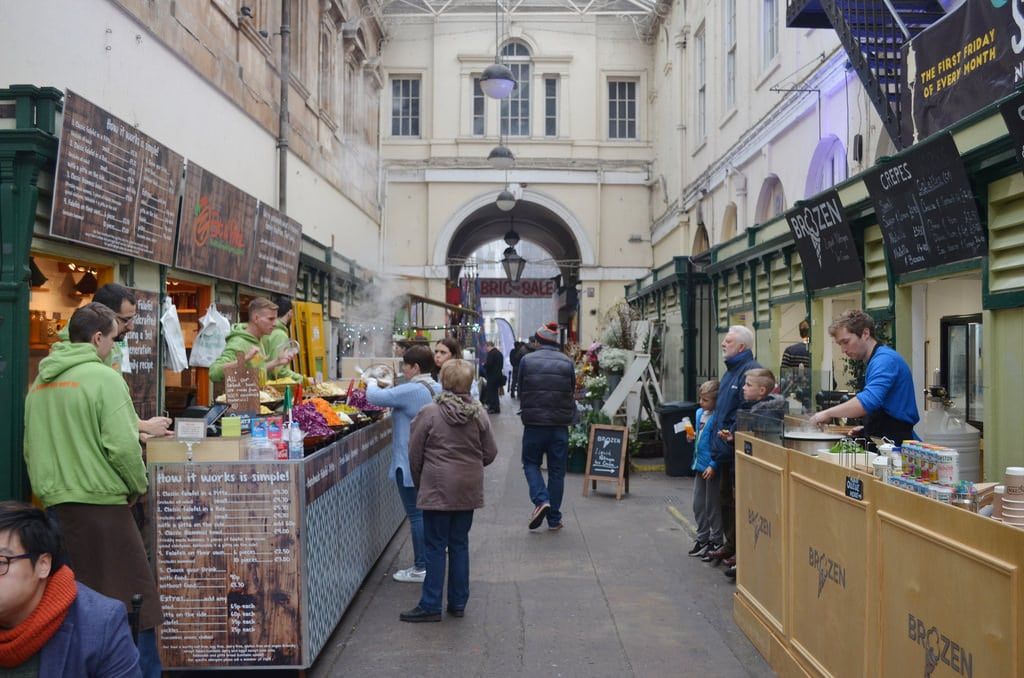 Evening entertainment doesn't come much better than in Bristol, and you can be assured that wherever you travel you'll find something fun to do. The Old Duke is a figurehead for Bristol's foremost jazz bar, and The Louisiana should be checked out for people looking for something a little more upbeat. Conversely, Cosies is probably the most relaxed nightclub in Britain. A wine bar by day and a hippie nightclub by night this is a real experience for people looking to get loose. Thekla – the biggest and best of Bristol's floating venues – is also a must see.
Overall, Bristol is a city that has something for everyone, but if you want to escape the grasps of modern day consumerism then a dose of West Country counter culture is precisely what you may need.