With Christmas only 14 sleeps away, we have selected the best gifts for the person in your life who just loves to travel.
We've kept in mind style and substance, because, without sounding too much like your nan, there is nothing worse than being unprepared.
Find everything from one of the most secure backpacks on the market to a beautifully-designed polaroid camera.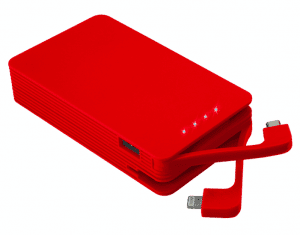 Juice ® Weekender – £39.95 johnlewis.com
Where would we be without our mobile phones?  With travel comes the need to take enviable photos. The Juice Weekender can charge two devices at the same time and fits easily into any bag.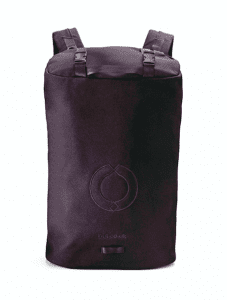 Riut x25 Backpack – £149.99 riut.co.uk
Small enough to carry-on a plane (even by Ryanair's stringent standards), this backpack is perfect for the safety-conscious traveller. Cleverly hidden compartments are confined behind the padding against your back, which makes it almost impossible for anyone to steal your gear. Comfortable, secure and easy on the eye.
Hasten Travel Pillow – £100 – hastens.com
Long-haul flights, lengthy bus journeys and layovers mean that a travel pillow is a necessity to any traveller. Coming in at £100 this is certainly one of the more high-end pillows on the market. But if there's one thing the explorer you know will appreciate, it's first-class comfort on the road.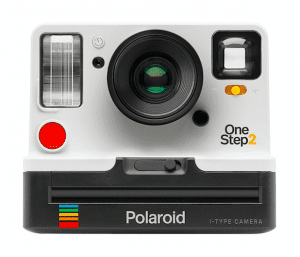 Polaroid Originals OneStep 2 i-Type Camera – £109.99 amazon.co.uk 
This polaroid is aesthetically beautiful. Created by Polaroid Orginals, this camera is easy-to-use and well-priced (gone are the days of picking up £1 polaroid cameras from vintage fairs). Snap it up for the person in your life who loves to capture those priceless holiday moments.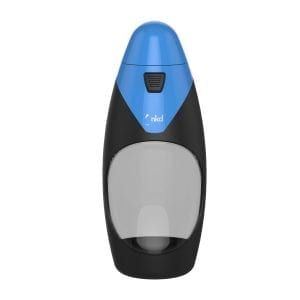 NKD Pod – £19.99 harrods.com
This nifty bottle, not only stores your water but increases its quality. Using a clever filtration system developed by NASA, it filters out 99.9% of the bad stuff. It's small enough to fit in a day bag and doesn't leak, meaning it's a cracking gift for any explorer.
Amazonas Travel Hammock – £36  internetgardener.co.uk
Who doesn't love a hammock? This is an incredible gift for the wannabe Levison Wood. It also comes with a mosquito net and waterproof cover to keep the critters and rain showers at bay. Light and easy to slip into your backpack, this will be a welcome addition to any traveller's backpack.
Bloc duffle bag – £45 bloceyewear.com
Waterproof and durable enough to withstand a long trip overseas, Bloc's duffle will keep all essentials dry. It comes in a range of vibrant colours – from yellow and orange to green and blue – and could also be used as a weekend getaway bag.
Get Together Mini speaker – £99.99 houseofmarley.co.uk
This portable Bluetooth speaker is small enough to fit in your bag but loud enough to get you kicked out of a hotel. A great gift option for someone who likes to take the party wherever they go.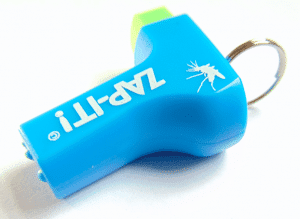 Zap-It! – £5.95 amazon.co.uk
There's always one person you know who gets covered head to toe in mozzie bites. This low-cost gadget is their dream. Zap-it! doesn't stop insect bites, but eases the itchiness by sending a mild electrical impulse to the affected area. For just over a fiver, you really can't go wrong.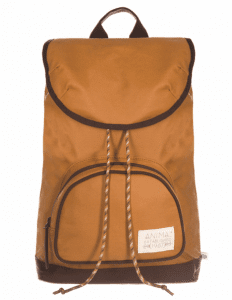 ALPINE BACKPACK – £34.99 animal.co.uk 
Stylish, lightweight but big enough to carry all of your daytime essentials. Animal's Alpine backpack is an ideal gift for the fashion-aware explorer. The handy pouch on the front is the perfect size for a bottle of sun cream and a pair of sunnies!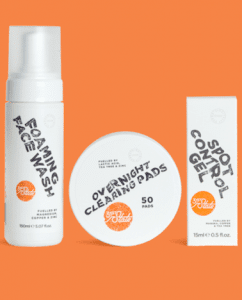 31st State – £38 – 31st-state.com 
Natural ingredients, gentle on the skin, with a refreshing, subtle botanical fragrance, 31st State is a gift for the young nomadic son, grandson or nephew. This gift pack includes a foaming face wash, spot control gel and some overnight face wipes.
Lonely Planet's Film & TV Locations £7.99 – lonelyplanet.com
A great secret Santa gift for the movie-obsessed adventurer. It features 100 locations of classic movie moments – from the streets in The Talented Mr Ripley to the nature of Brokeback Mountain. All for under a tenner.
RELATED
Air miles, air-con and open-tops: journeying across Guatemala and El Salvador