The five-star Bankside Autograph Collection hotel doesn't disappoint. Minutes from Blackfriars station, it's nestled in the heart of authentic London.
You'll be greeted by friendly staff seated in an open desk area. This in itself created a warm, open welcome and eliminated the distance often created by standard hotel receptions. Staff go over and beyond, ready to assist at every opportunity and proud to talk about the hotel, art and local area.
The hotel is surrounded by culture, art and food and the neighbourhood has a clear imprint in the hotel reflecting the community spirit. From eclectic artwork and ceramics to handpicked furniture, some secondhand and refurbished into pieces of elegant furniture, each with its unique imprint of art and creativity.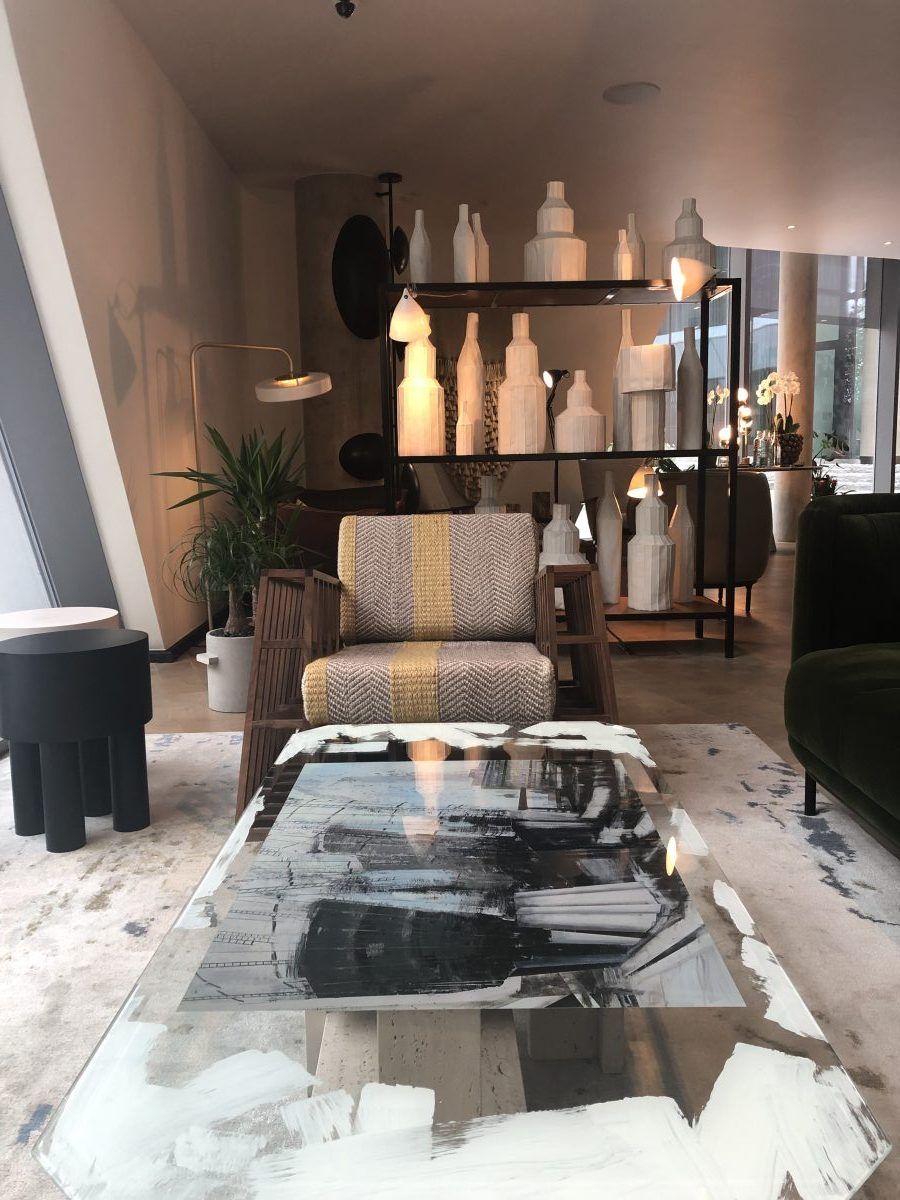 Artwork is featured all over the hotel. From sketches of interesting objects, figurative and animal paintings to furniture. The artwork has been handpicked and you'll see it on all their walls, you'll sit by it and on it. There's a real sense of traditional and modern art creating a unique experience of the local community, and it supports makers and thinkers. Everywhere you look sparks a thought process of the craftsman, manufacturer or artist.
Location 4/5
The Bankside Autograph Collection is a 4-minute walk to Blackfriars station, giving you access to the wide London underground and overground network. Blackfriars Bridge, The Tate Modern, South Bank Centre, Hayward Gallery, National Theatre, Royal Festival Hall and St Paul's are all within walking distance, opening up an array of things to do. For a spot of shopping or a memorable gift, visit the local artisan shops and stop over for a break at a local café.
For foodies, Borough Market is worth the visit and in walking distance. You can try (the rather large) olives, a variety of cheeses or hot foods from around the world from the many stalls. There are also plenty of restaurants around the market if you're looking for a sit down meal.
From the hotel, you can head out for a nice walk along the river Thames towards London Bridge. On route, you'll find some restaurants, pubs and Shakespeare's globe – not to forget the magnificent views of St Pauls and the Shard. For a water ride, hop on the Thames Clipper from Bankside Pier to visit the London Eye, Canary Wharf, the O2 arena and Excel centre. If you don't know where to begin, hotel staff have a wealth of knowledge of the local area – whether you want to visit museums and theatres, immerse yourself in history or head out for an event or activity. Better yet, to get a real feel for the area, just start walking, looking, hearing and smelling.
Rooms 5/5
What stands out most is the luxury and uniqueness of every room. It's apparent each room has been individually thought out. Furniture in every room has been handpicked and rooms have been designed to make it feel like home. There are plenty of options with room types – all with either double, king or queen beds, but different options of room sizes. For the ultimate size, a starter suite or biggest suite gives you masses of space to relax, with a sofa, table and desk area (with natural light from the floor to ceiling windows).
And the rooms are not short of tech. Blackout curtains and lighting are controlled by a button, an interactive iPad gives you all the information you need about the hotel, services, restaurant times and events and sites to visit, and there are USB charging sockets for convenience. If you're in the starter suite, you can catch up with the news or your favourite soaps from any one of the three TV's – one of which is integrated in to the (very) large bathroom mirror.
All rooms have free WiFi, telephone, safe, fridge, Nespresso coffee machine, tea making facilities, free still and sparkling water, a hairdryer, iron and ironing board.
The rooms come with exceptional luxurious amenities – and not the small ones. They're a feast for your skin and nose buds – thick, silky and smooth with aromas of a spa. Coupled with a rain shower, super soft towels and luxury bathrobes and slippers, you'll feel relaxed and ready for a great nights sleep.
Did I sleep well? Like a baby – what more can I say.
Services 4/5
Staff are friendly, welcoming and go over and beyond. What's great is that the hotel didn't feel formal, but quite the opposite. The hotel attracts business people during the week, and leisure guests over the weekend. The onsite 24-hour gym caters well for guest – small but sufficient, but there is no spa or indoor swimming pool.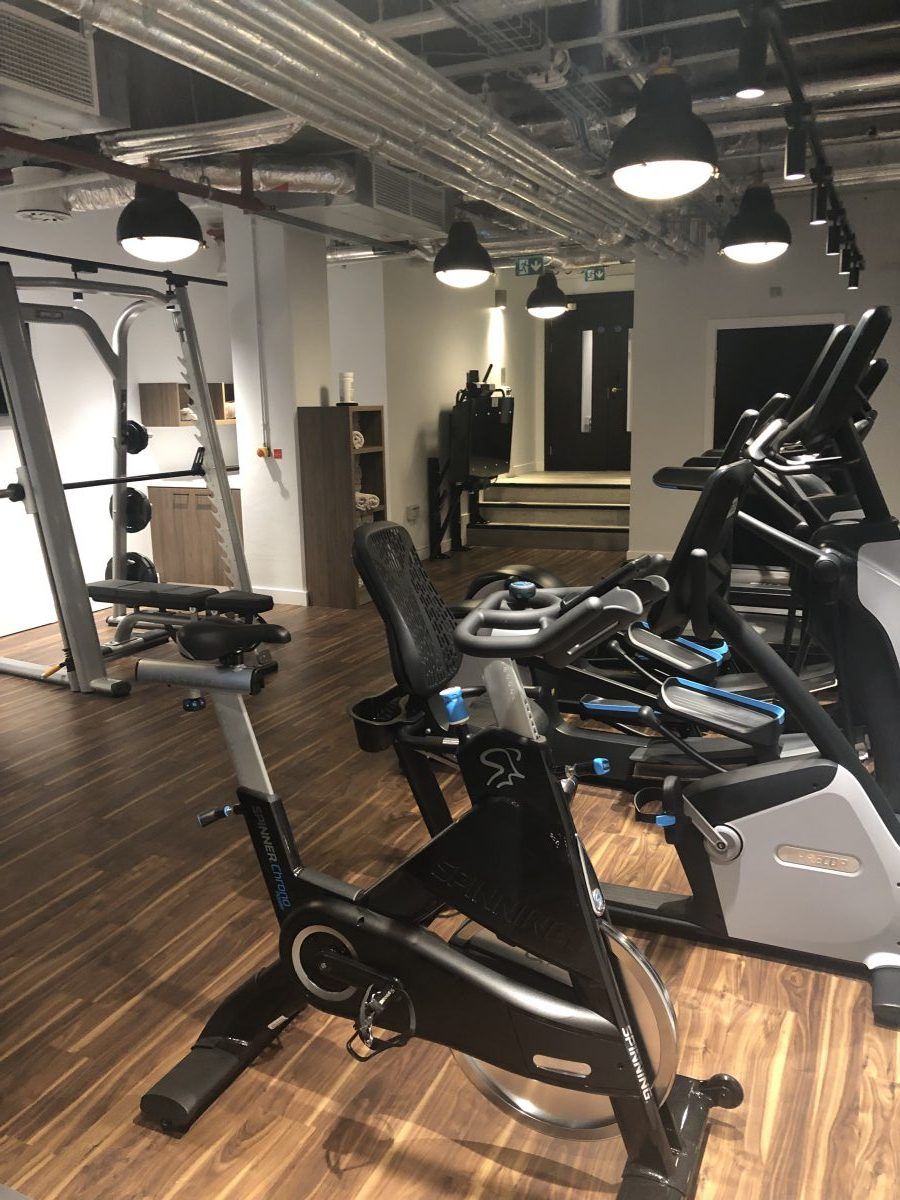 The hotel also has some unique features. There's a permanent creative space for emerging artists curated by Contemporary Collective. To be taken on an artistic journey, you can watch artists in action as they practice – just speak to reception to arrange this. There's also a library with ample books about creative arts and it features artistic displays.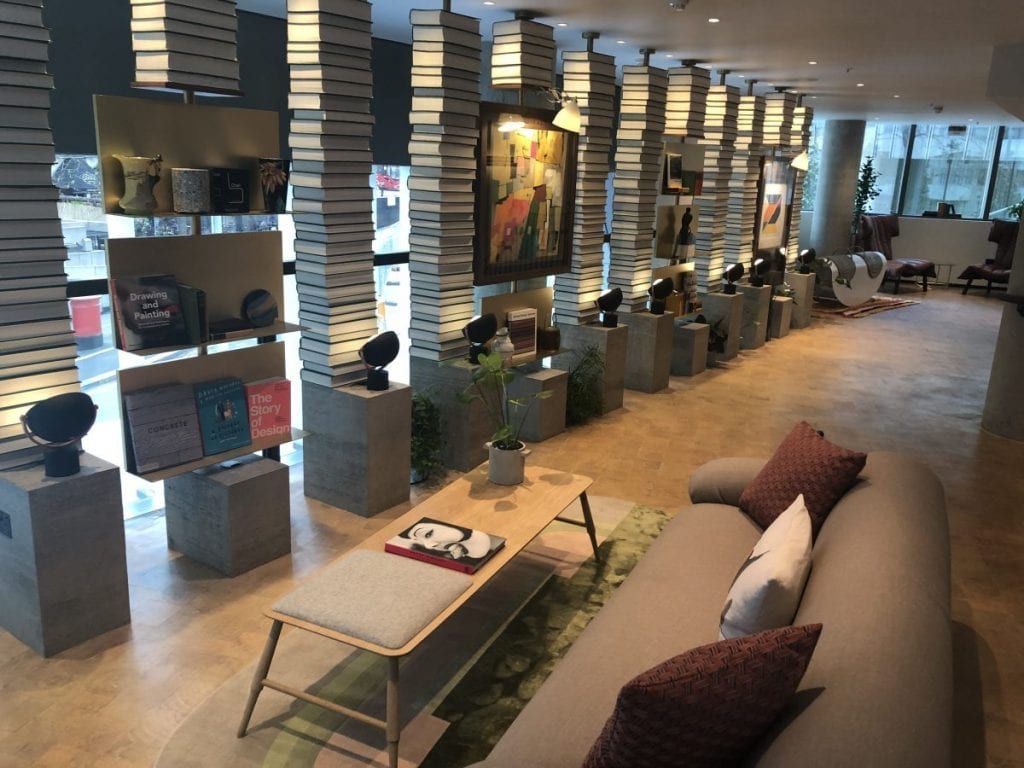 To my favourite unique feature – a vending machine (because mini bars are so last year). You can buy champagne, wine, beers and spirits, and practical items like shaving kits and tights – of course you expected that, but wait, you can also pick up Apple EarPods, sparkly pants, oh and an emergency engagement ring.
There are plenty of meeting rooms all individually styled in the creative theme featured throughout the hotel.
Food and drink 4/5
The Art|Yard Bar and Kitchen caters for all-day dining and is not short of quality cocktails, local beers and wines from off the beaten track.
There's a private dining room for larger parties in the main restaurant, surround by clear sound-proof glass, so you feel included in the atmosphere in your own privacy.
As a vegetarian, food can become limited – but not here (pleasantly surprised). Not only did they have a variety of vegetarian dishes, but some unique ones too.
For dinner, a must try for starters is the Mushroom Arranchini (£4.50) which is like a croquette, and the Burrata (£10.50), a cheese similar to mozzarella but softer and creamier with a distinct flavour – nothing like I've tried before. As you cut into the cheese, a thick liquid disperses. It's complemented by pachino tomatoes and black olives. For main, the Gnocchi in a tomato sauce (£14) was lovely. There's also a Grain Salad with grilled halloumi (£13.50) – perfect if you're a fan of different grains (not my cup of tea).
For breakfast, you can have the buffet (£20) which includes hot and cold food and unlimited tea/coffee or juices. If you fancy, you can also order off the menu – The Vegetarian (£12) was amazing and included the best crushed peas I've ever tasted.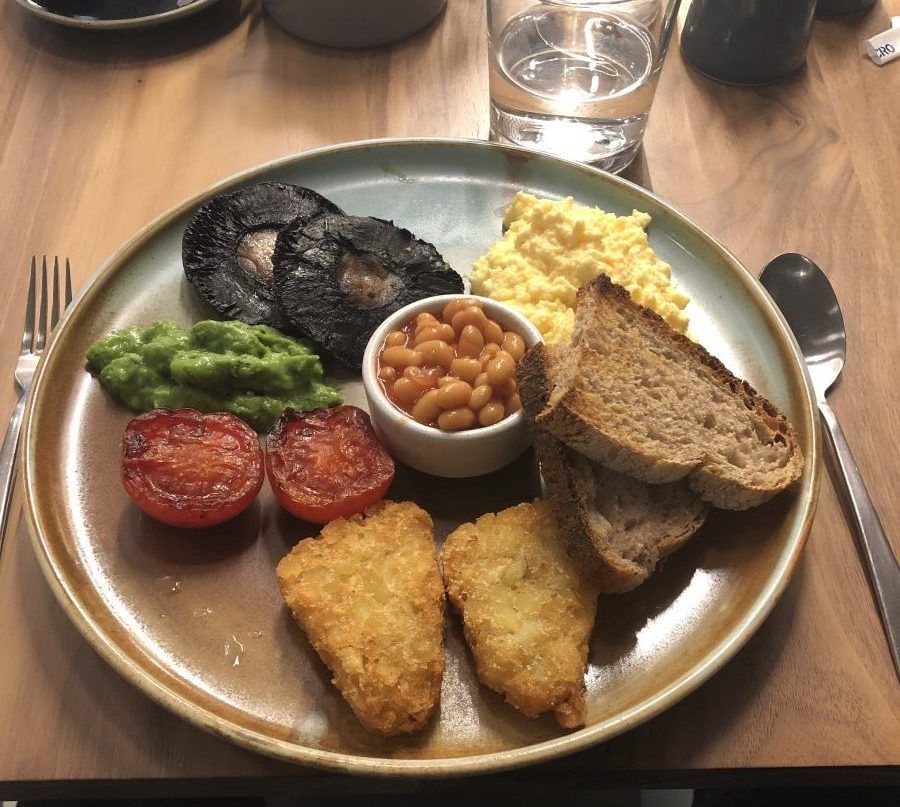 For smoothie lovers, there's a selection including a detox one and a Bloody Mary if you need the 'hair of the dog'.
Insider tip
It's 'wine hour' at 5.30pm – when everyone at the hotel gets together – and they offer a complimentary glass of wine.
For the active, guests get complimentary access to StreetGym sessions. This is urban circuit training where architectural features and street furniture are turned into bodyweight workstations. The circuit is between 1.5 to 2 miles where you perform specific exercises at iconic places then run to the next stop. Sessions are held twice a week – Tuesday's and Thursday's at 6pm.
This hotel is part of Marriott Bonvoy. If you're a member, be sure to book direct for members rates and to receive points.
Bea was a guest of Bankside Autograph Collection Hotel, 2 Blackfriars Road, Upper Ground, London, SE1 9JU (rooms from £290 including breakfast).
Image credit: Nick Biring