World Animal Protection investigation uncovered massive increase in harmful wildlife selfies on the social media site
Today, Instagram is taking action to inform its users about the cruelty of taking selfies with wild animals, following an investigation by international NGO, World Animal Protection.
In October this year, Instagram was alerted that cutting-edge image recognition research undertaken by the charity showed a 292% increase in the number of selfies with wild animals posted on the site since 2014. More than 40% of those selfie photos showed particularly bad interactions with wild animals – someone hugging, holding or inappropriately handling a wild animal.
Following meetings between the charity and Instagram, the popular social media site announced today that when one of their 800 million users searches for a hashtag associated with harmful behaviour to animals, they will see a content advisory screen: "Animal abuse and the sale of endangered animals or their parts are not allowed on Instagram." There are currently hundreds of hashtags such as #SlothSelfie and #MonkeySelfie on Instagram.
Users can then visit a dedicated page where Instagram warn them to consider whether an animal has been smuggled, poached or abused for the sake of tourism – they are told to be wary when paying for photo opportunities with exotic animals, as these photos and videos may put endangered animals at risk.
Instagram users can click a link to visit World Animal Protection's website to learn more about posts that encourage harmful behaviour to animals.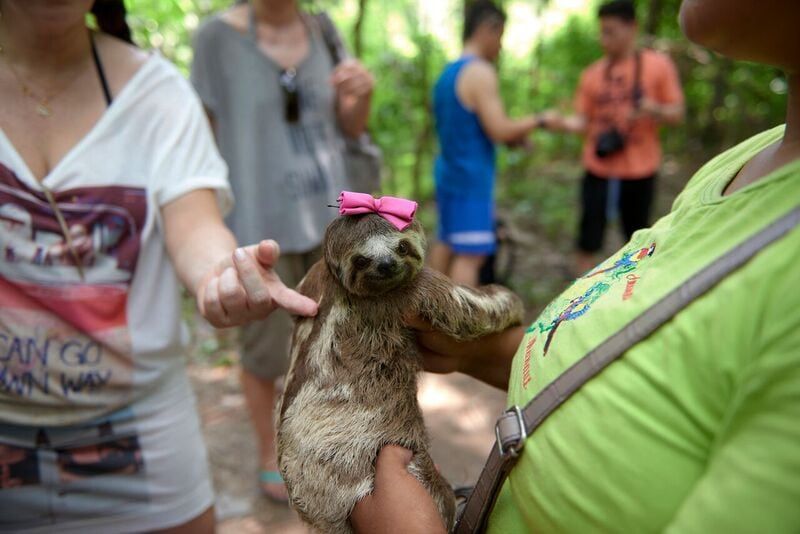 Steve McIvor, CEO at World Animal Protection, said:"We congratulate Instagram on taking this important step towards educating its users about wild animals that are suffering for selfies. The reality is these wild animals are suffering terribly, both in front of and behind the camera.
"Wild animals are being taken from their mothers as babies and secretly kept in filthy, cramped conditions or repeatedly baited with food causing severe psychological trauma just so tourists can get photo."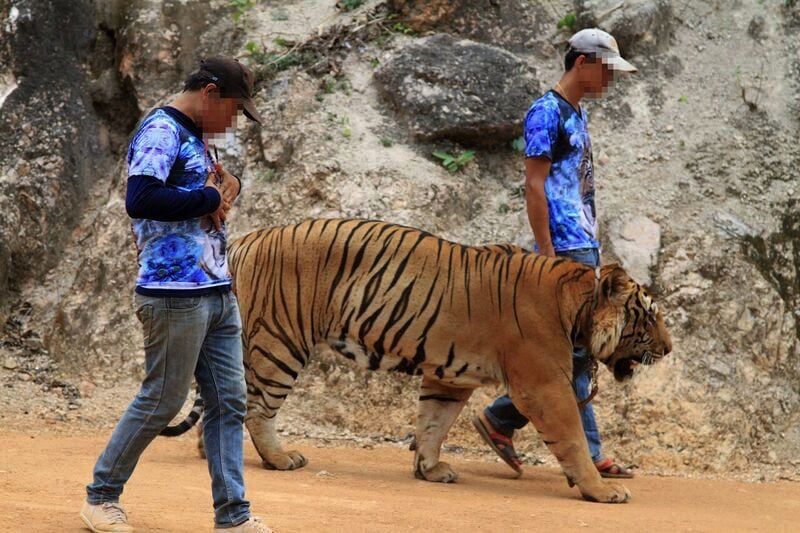 The explosive trend of posting wildlife selfies on the site has driven the suffering and exploitation of some of the world's most iconic animals across the globe. World Animal Protection investigators found that animals are snatched from the wild – often illegally – and used by irresponsible tour operators who cruelly exploit and injure wildlife to entertain and provide harmful photo opportunities for tourists.
The charity has launched a Wildlife Selfie Code for tourists to learn how to take a photo with wild animals without fuelling the cruel wildlife entertainment industry. Join the movement to end this cruel industry by signing The Wildlife Selfie Code and commit to keeping wild animals in the wild, where they belong.
https://www.thelondoneconomic.com/news/climate-change-poses-greatest-threat-medium-sized-predators-foxes-forces-spend-time-hunting-food/04/12/
https://www.thelondoneconomic.com/news/antibiotic-resistance-began-farms/30/11/