Vandals spray-painted 'MJ's Innocent' on a radio station's van – hours after they announced a ban on Michael Jackson's music.
Fix Radio announced they would ban the pop icon's music on Wednesday morning – and were targeted at lunchtime on Thursday.
Announcing the ban, programme director Graham Mack said Fix Radio is "the no nonce-sense radio station".
He said people "won't want to hear Michael Jackson again" after watching the controversial documentary Leaving Neverland.
Graham said: "He was one of our core artists.
"We played a lot of Michael Jackson songs but Michael Jackson was a paedophile.
"He ruined people's lives, he wrecked families.
"Michael Jackson was America's Jimmy Savile.
"We don't play Gary Glitter, we don't play Rolf Harris and from now on we won't be playing Michael Jackson.
"He was a nonce. This is Fix Radio, the no nonce-sense radio station."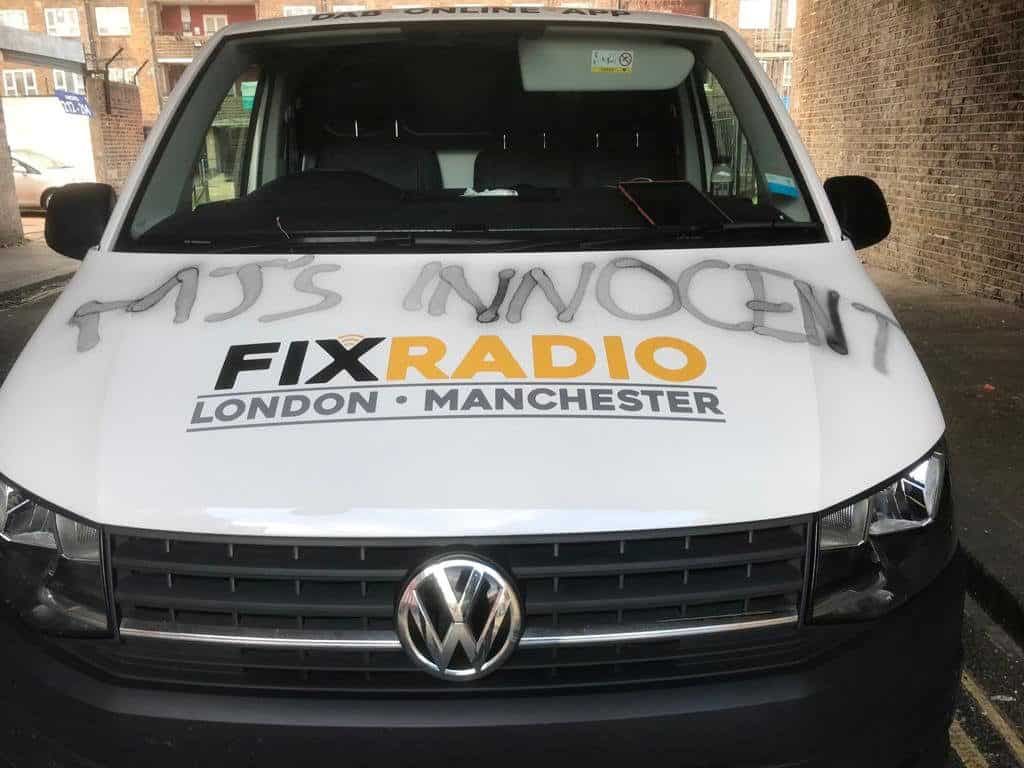 Fix Radio's target audience is tradespeople and their fleet of vans regularly tour building sites handing out free bacon butties.
The van was targeted after it was left outside a building site in Banstead, Surrey, on Thursday at around noon.
Graham said: "A staff member had gone onto the building site to deliver sandwiches and when they came back it had been vandalised."
DAB station Fix Radio airs in London and Manchester. It was launched in April 2017.
Leaving Neverland is a Channel 4 documentary aired this week which two men describe alleged grooming and sexual abuse at the hands of Jackson.