This picture shows a real-life 'Italian Job scene' with a van balanced precariously with its front wheels hanging over a sea wall.
The Ferry Speed van was spotted by Andrew Borny, 52, who stopped to take this snap on his way to work.
He said he checked no one was still in the cab by zooming in on his phone, and later learned the mishap occurred due to an employee who had failed to apply the handbrake.
Andrew, from St Ouen, Jersey, said the van looked similar to the bus in The Italian Job, and that the driver was lucky they weren't still inside.
Andrew, a systems programmer, said he saw the van at around 7am on Monday, April 29.
He said: "It was at the harbour at La Collette, an industrial area.
"I parked my car and was walking to the office and looked out over the harbour o check the weather as I always do.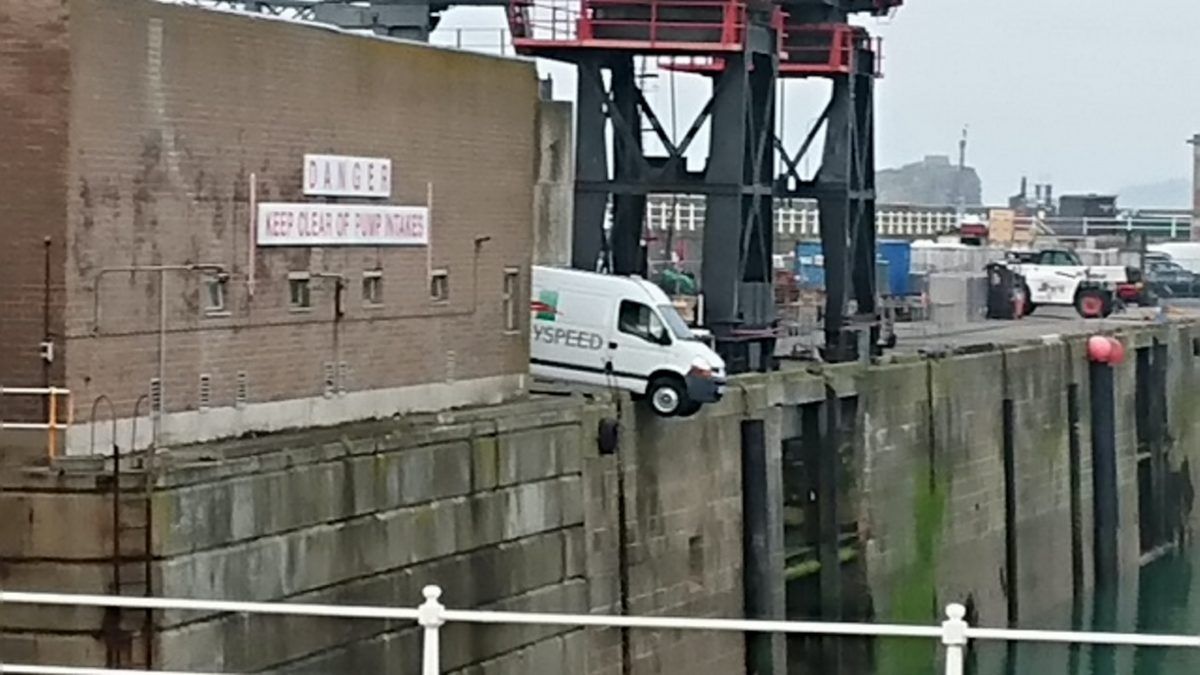 "I suddenly spotted the front wheels of a van overhanging the harbour wall, It was very much like the image of the bus overhanging in the Italian Job.
"I checked there was no one in the van by zooming in on my phone, I believe from what I've been told that the van had been parked down there and whoever parked it forgot to put the handbrake on.
"It had just dropped over the edge but there was enough balance to hold it.
"It was only the front quarter that had gone over, luckily the body had dropped onto the sea wall.
"There must have been some weight in the back on the van."