A tennis fan has painstakingly constructed the world's first replica of Wimbledon's iconic Centre Court – from 12,000 TOOTHPICKS. Shaminder Singh, 31, started his project ten months ago and has spent 40 hours a WEEK patiently cutting and gluing tens of thousands of toothpicks.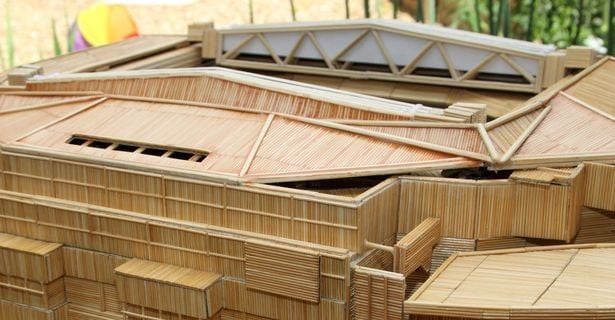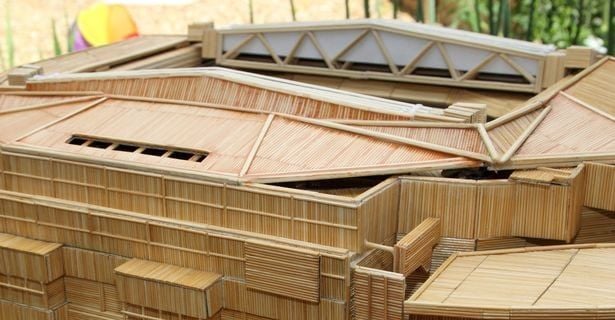 The forklift driver bought the teeny pieces of wood from dozens of supermarkets to get the perfect mix of colours for the replica he built in his bedroom. His incredible model of the world's most famous tennis court features the iconic retracted roof, balconies, tiers and stairwells – and of course the Royal box.
He said: "I have spent a lot of time working very hard on my model but I am very proud of it and very pleased with how it looks.
"After having made a cricket model and a football model, I decided that I wanted to make something different so decided on tennis.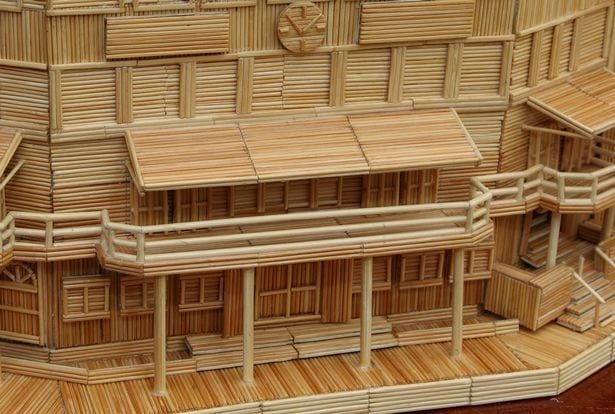 "I used only good quality toothpicks as I did not want ones that would break easily, and I visited different shops like Tesco and B&M because I wanted to have different colours.
"I made it all after I got home from nightshifts at work.
"When I came back from work after finishing at 6am, I would have two hours rest and then I would spent two, three, or four hours hours on the model.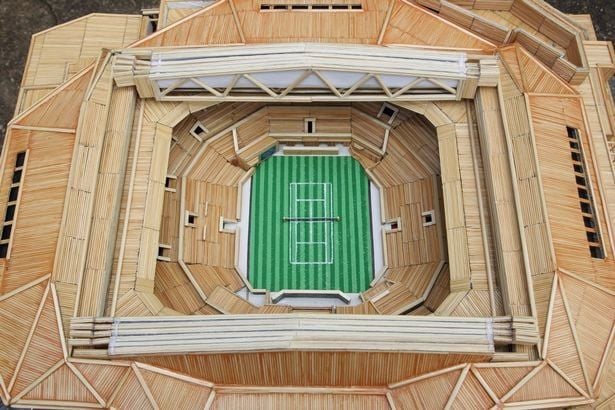 "Any holidays and days off I have had, I have spent making the model. I have not taken holidays away. Once I spent 15 hours continuously working.
"I find it a good way to relax because working night shifts can be very hard.
"I'm really pleased with how it has turned out.
"My family and friends are really proud of me."
Watch Video Here