An adventurer has broken the world record for the longest sea swim — after more than 74 days in the water.
Ross Edgley has swum more than 1,000 miles through English, Welsh, Irish and Scottish waters, without once setting a foot on land.
The 32-year-old smashed the previous record of 73 days today (Tue) around the Inner Hebrides on the West Coast of Scotland.
Ross, who's Great British Swim began in Margate, Kent, on Friday June 1, plans to become the first person in history to swim around the entire British mainland.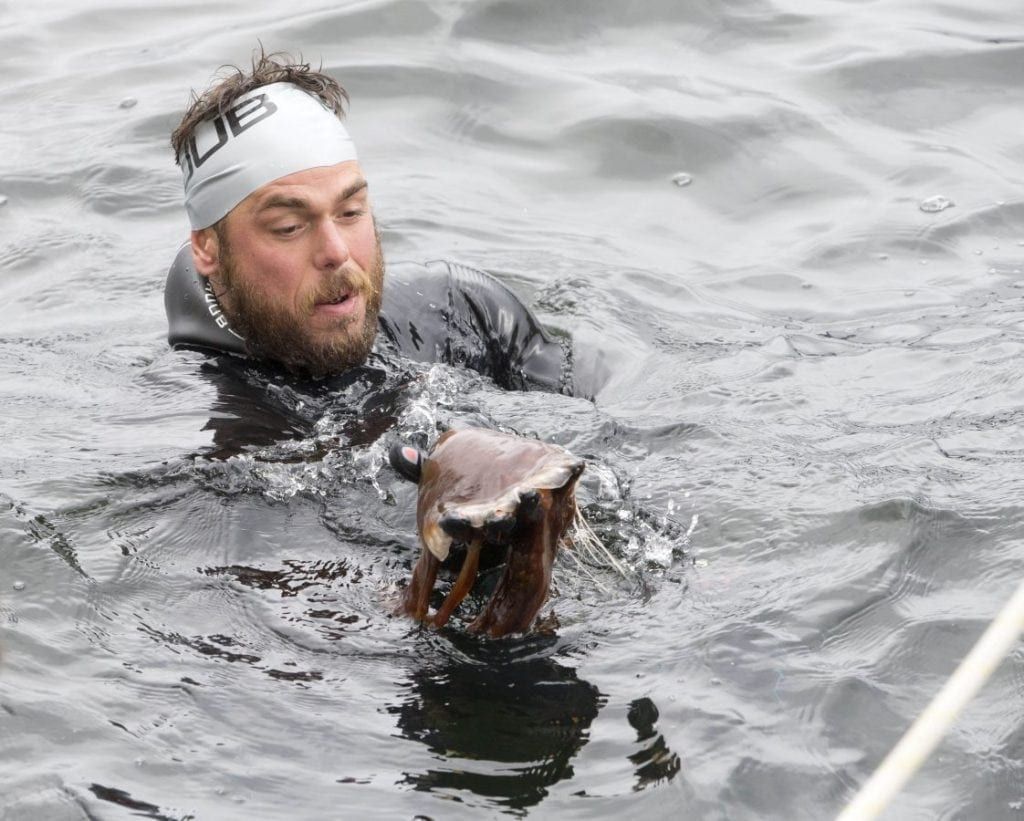 Consuming an incredible diet of 15,000 calories per day, Ross has swum for six hours a day, resting on a support boat in between.
Along the way, he has battled jellyfish stings, wet-suit chaffing and even a disintegrating tongue due to salt mouth.
Ross said: "I feel an immense sense of pride, both for myself and the team – 74 days at sea is obviously no easy feat.
"However, we set out to circumnavigate Great Britain and create history, so we won't be stopping until we achieve that."
The British adventurer has now passed the half-way point in his challenge and was greeted in Scotland by a local swimmer who braved the freezing water to swim out to him with cake.
Ross says arriving in Scotland has been the best part of the adventure so far.
He said: "I'd say arriving in Scotland for so many reasons.
"I've been brought cake, whiskey, everything you can imagine really.
"But also, Scotland represented such an important point in that once we got here, it meant we stood a chance of getting round the top, round St. John O'Groats, and back down the other side before the British summer ends and the winter really kicks in.
"So, for many reasons arriving in Scotland has been my favourite– the people, the scenery and also strategically in what it means in the grand scheme of things."
And the records don't stop there as while in Scotland Ross also stands to break the record for the longest recorded British swim, originally set by Sean Conway.
In 2013 he became the first person in history to complete the 900-mile swim from Land's End to John O' Groats in 135 days.
Going at his current rate Ross stands to almost halve the mammoth record.
Ross' previous feats include completing a marathon whilst dragging a Mini Cooper and rope climbing the equivalent height (8,848m) of Mount Everest inside 24 hours.
Describing reaching the halfway point Ross said it feels "huge".
He said: When you look now at the map, and this is how we track all our progress – for so long there was so far to go.
"But now if plot from Margate to Skye where we are, that map has changed, and you're looking at thinking 'this is doable'.
"So I'd say the halfway point has definitely made it conceivable, more tangible – whereas at first, it was just a massive pipe dream."
Ross says he has undergone some major transformations during the feat claiming he is "harrier and chubbier".
He said: "I'm carrying a bit more body fat which is great for insulation, especially in the Scottish waters.
"Then the hair and beard on my face to offer some jellyfish protection, which again is equally important when it comes to Scottish waters and the giant jellyfish that are swimming around here."
But there won't be much celebrating for the team tonight with the tide set to change and around another 900 miles to go before Ross circumnavigates Great Britain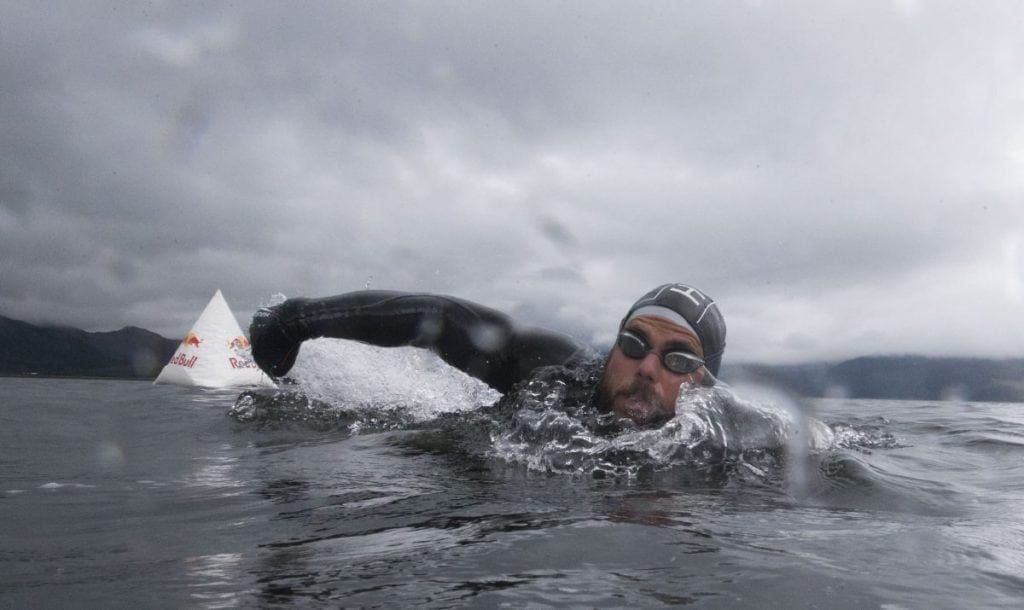 According to the World Open Water Swimming Association (WOWSA), Ross will exceed the current 458 km non-assisted stage swim distance by Thane Williams and Jonno Proudfoot (South Africa) across the Mozambique Channel from Mozambique to Madagascar set between 28 February and 24 March 2014 that took a cumulative time of 155 hours.
Ross is setting a world record for the longest assisted contiguous stage swim at 74 days, with a wetsuit, but no fins or hand paddles.
Record verification will happen at the very end of the Great British Swim, as the record itself will be longer than 74 days as Ross keeps going.
https://www.thelondoneconomic.com/must-reads/rescue-centre-rehomes-one-of-its-biggest-ever-dogs-that-weighs-same-as-a-rhino-calf/14/08/