A wooden throne presented to Sir Stanley Matthews when he was hailed unofficial "King of Ghana" has sold for £850 at auction.
The carved ceremonial seat was made for Matthews when he played in Africa during the 1950s.
It went under the hammer at Hansons Auctioneers in Etwall, Derbys., as part of a collection sold by the late legend's daughter Jean Matthews-Gough.
An England cap awarded to Matthews on his last international appearance was also sold for £3,000.
Jean, 78, of Newcastle-under-Lyme, Staffs., said: "I want football fans to have the opportunity to own something that belonged to Stanley Matthews.
"They are gathering dust in drawers and cupboards. Although they mean a lot to me it seems a shame to have them hidden away.
"Pop was not one for memorabilia. He never lived in the past – he was all for the future. He got his happiness from people, not from things.
"I am sure he would have approved.
"I just wanted to do something for his fans."
Matthews was unofficially named "King of Ghana" and presented with the throne while visiting the country in 1956.
Jean added: "It's the one thing he always kept in his study so he could see it every day at his home in Stoke.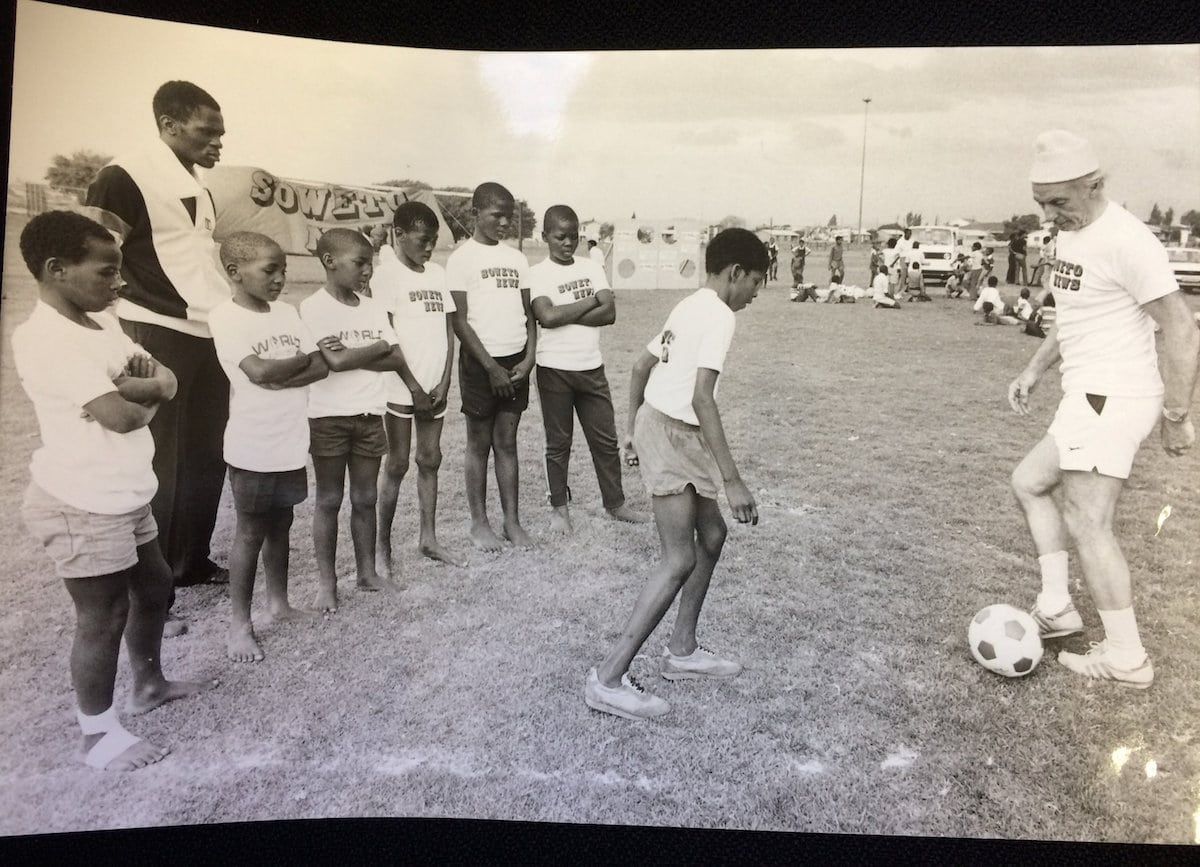 "A few years ago, Archbishop Desmond Tutu was in Stoke and he said Stanley Matthews gave black people faith that there were some good white people.
"In Africa, they called him the black man with a white face."
At the time, he was the first European Player of the Year and he played in a series of exhibition matches to celebrate the country's independence.
He was mobbed by fans when he arrived in Ghana and more than 80,000 turned up to watch his first three matches.
She also believes that his work in Africa became the most important thing in his life.
A number of other items in the collection also sold, raising £465 in total.
They included three baseball caps, a Scottish tartan golfing hat, a pair of burgundy leather loafers, a desk clock presented to him in South Africa and rolled gold Parker pens. Together, they sold for £155.
A Royal Doulton ceramic figure fetched £150, a training mat designed and signed by
Matthews sold for £30; a green leather jacket and belt stitched with 'S Matthews', fetched £60, and a pair of soapstone busts, both sculpted in Zimbabwe and presented to Matthews in Africa sold for £70.
However, the international cap, which was sold by another vendor, surpassed expectations by earning £3,000.
Matthews received the cap for his appearance in a game between Denmark and England in 1957. The match was played in Copenhagen on May 15, with England winning 4-1.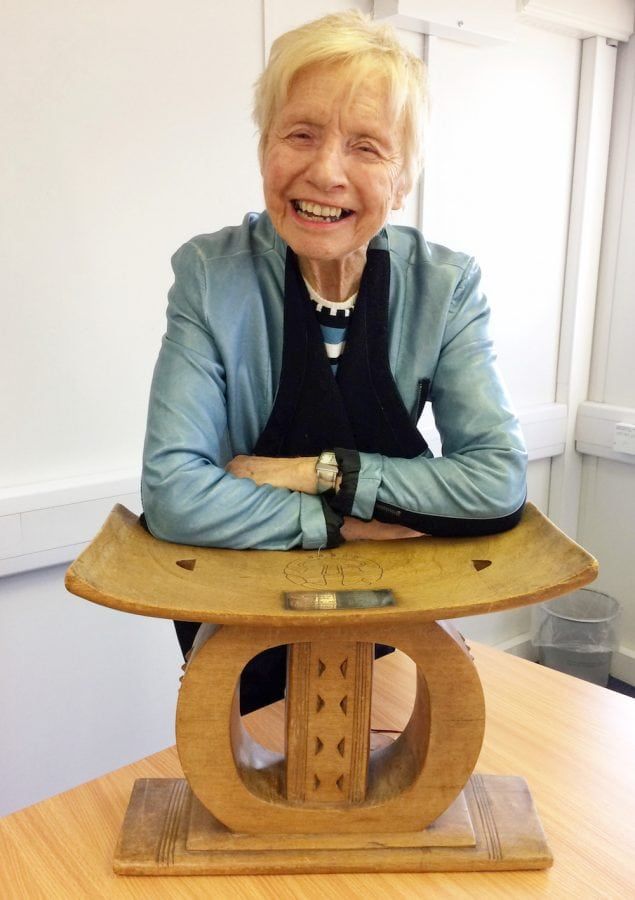 Auctioneer Charles Hanson said: "From Sir Stanley Matthews' England cap to his polished leather loafers, it was an honour to auction these items today.
"To the football purist there's still so much passion and romance behind Sir Stanley Matthews's story, from the Matthews Final to the way he looked after himself and never drank alcohol.
"If he was playing today he would be in the same bracket as Ronaldo, he really was that good.
"It was our first ever football auction and I can think of no better name to launch it with than the late, great Sir Stanley Matthews."
While the Stanley Matthews collection was the highlight of the auction, a bronze bust of fellow England football legend Gordon Banks also sold for £1,800.