These images show a female baggage handler struggling to carry Liverpool players' kitbags onto their plane – as they wander up empty handed.
The worker can be seen ascending steps up to the plane with a giant bag in each arm behind players including Mo Salah, Sadio Mane and Virgil Van Dijk.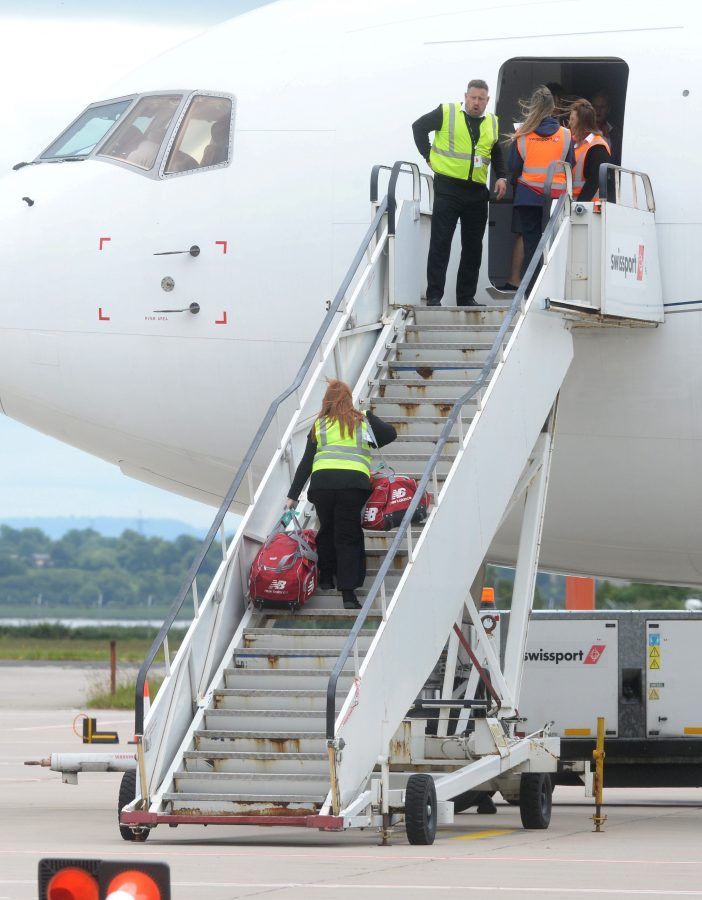 She is clearly struggling but gets no help from the players boarding Liverpool's flight to Madrid ahead of the Champions League final.
Around midway up the staircase she trips on one of the steps and ends up on her knees with the bags either side of her.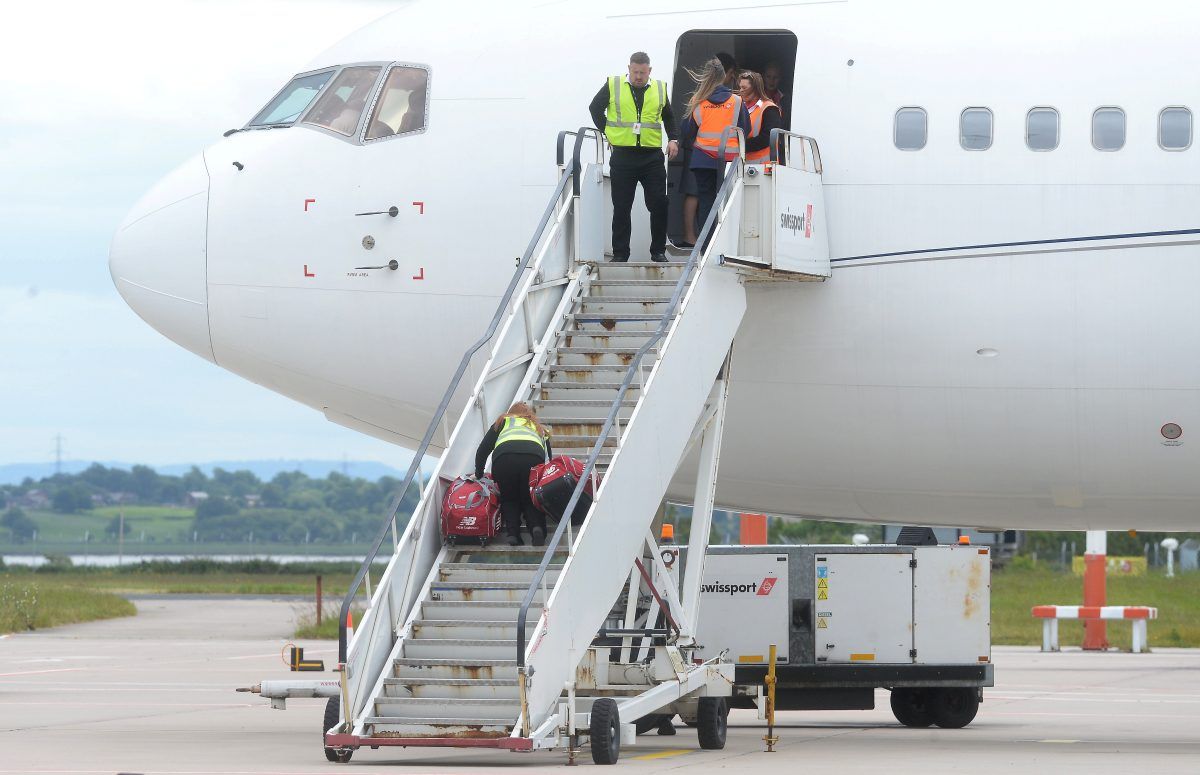 Luckily she was unhurt in the fall and she dusted herself off within a few seconds.
Just minutes earlier the casually-dressed Liverpool players, most of whom were empty handed, had entered the plane at Liverpool John Lennon Airport.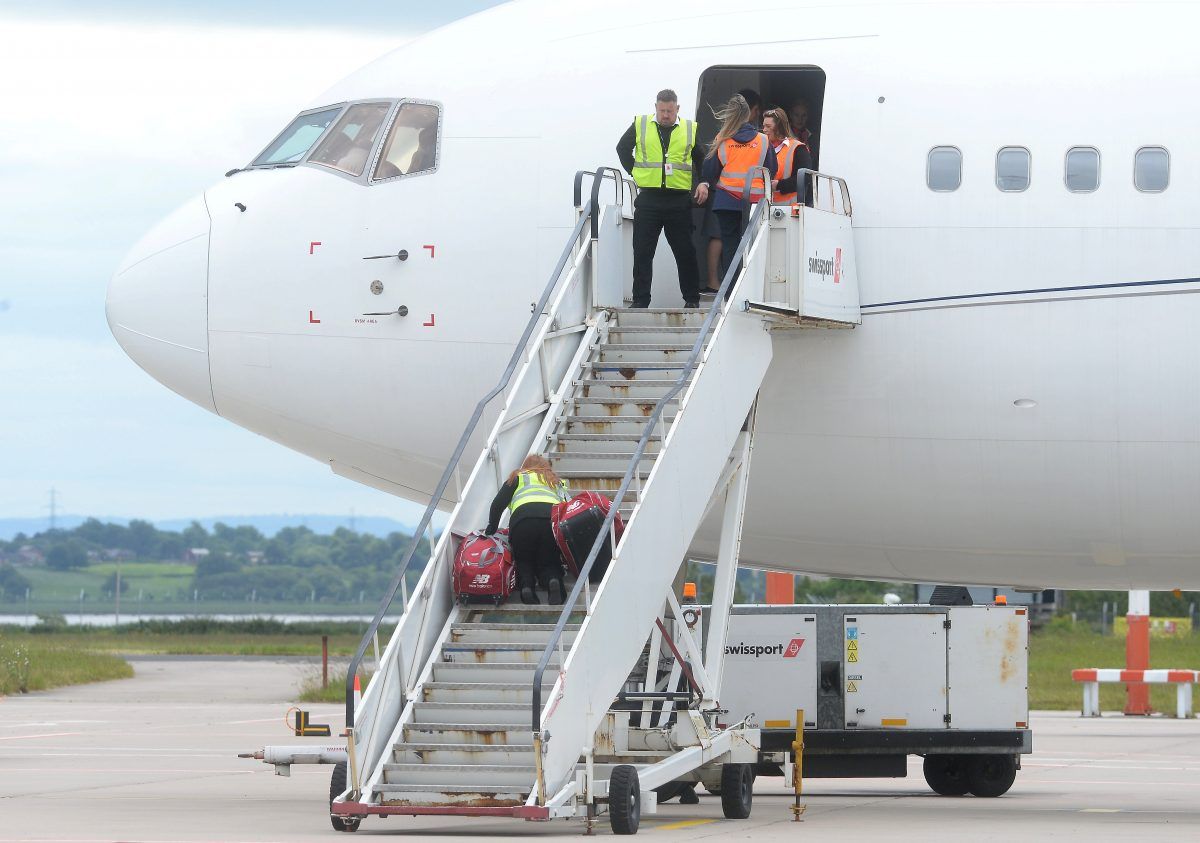 As the aircraft wheeled on to the runway a pair of fire engines gave the players a water salute, which involves spraying a huge jet of water into the air.