New Arsenal guvnor Unai Emery continues to stamp his mark on the Gunners, this time with the much-anticipated signing of perhaps the fastest centre back in the Bundesliga.
The Greek defender Sokratis Papastathopoulos has made his mark at Borussia Dortmund with crunching sweeps, spectacular slide tackles and incredible speed for a solid centre back. Aged 30 he is at the peak of his powers and much needed boost for Arsenal's defence tested to the max last season by the Premier League's international stars.
With the ruthless changes that Emery is bringing to the North London club, Sokratis may be a replacement for Per Mertesacker.
The centre back who touched down in London today is expected to sign for around £16m (€18) – which would be a great deal for Arsenal's new manager.
Sokratis has scored 15 goals in 393 games in his career and 2 goals in 30 matches in the Bundesliga this season, receiving 5 yellow cards and 1 red card.
The Greek defender started his career at AEK Athens in 2005, in 2006 Niki Volos loaned him. In 2008, he made his first transfer at 19 years of age to Genoa, then moved to Milan in 2010. In 2011 he was loaned to Werder Bremen for a season, then moved there when it expired.
His career really took off when Borussia Dortmund signed him in 2013. He has scored 7 goals in 130 games at the German club, but of course is most famous for his spectacular, fast-paced tackles.
Sokratis Papastathopoulos has won 79 caps for his country.
The 30-year-old posted on his Instagram Story from Kalamata airport in Greece as he said goodbye to his home town.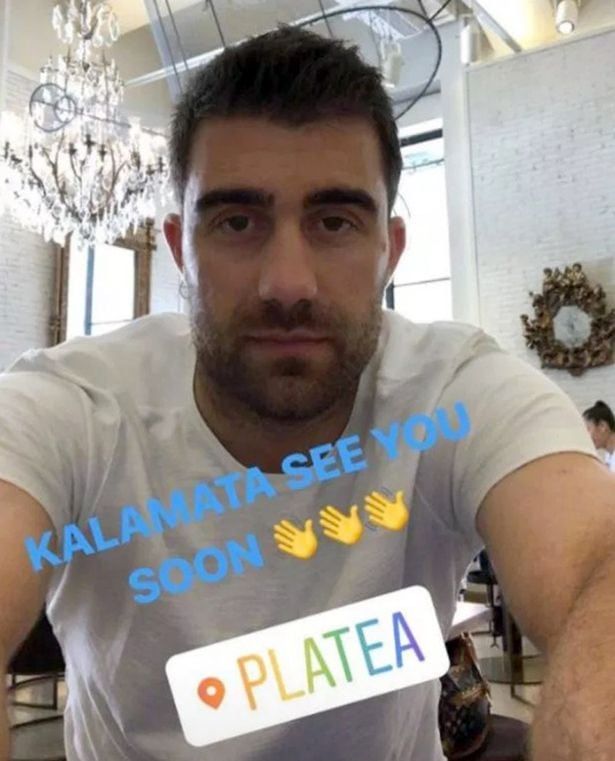 The star defender is set to be Unai Emery's third major signing this summer after right back Stephan Lichtsteiner from Juventus and goalkeeper Bernd Leno from Leverkusen.
Emery is rumoured to continue to pursue Argentina winger Cristian Pavon. A £26.5million offer for the Boca Juniors player, who could be a replacement for Alexis Sanchez who left for Manchester United last season, was snubbed in January.
Pavon still has four years left on his current contract, which he signed last year.
By Woody Gelblum