Two businessmen who stripped a football club of its gate receipts are facing jail after being found guilty of fraud.
Stephen Murrall, 49, and Peter Harris, 47, were trying to convince the Football League that they were 'fit and proper persons' to take over struggling Hartlepool United.
However, a court heard how £42,453 in gate receipts from two home games went into the pair's company, TMH 2014 Limited, but quickly went back out again.
When the League made enquiries, the businessmen did not have the money to repay the debt, so in January 2015 persuaded Jonathan Rehbein of the ESRG Group to loan them £50,000 over seven days at 20% interest.
It was never repaid, the Mr Rehbein was given a succession of excuses from Murrall – including problems at the bank, taking his son to hospital, and it being President's Day in America.
It was also heard how Mr Rehbein had fallen for from one of Murrall's earlier scams over a non-existent venture in Malta, costing him around £500,000.
Murrall denied five charges of fraud, while Harris denied three charges during the five-week trial at Warwick Crown Court.
However, after almost 19 hours of deliberation, a jury convicted Murrall of all five charges, while Harris was found guilty of two of the three on Friday (13/10)
The pair, both of Shipston-on-Stour, Warwicks., will be sentenced in November.
Miranda Moore QC, prosecuting, claimed that Murrall is a "gambler in the true sense, spending tens of thousands of pounds, if not hundreds of thousands, betting online and losing online."
She added: "He's organised several fraudulent schemes in an attempt to obtain money.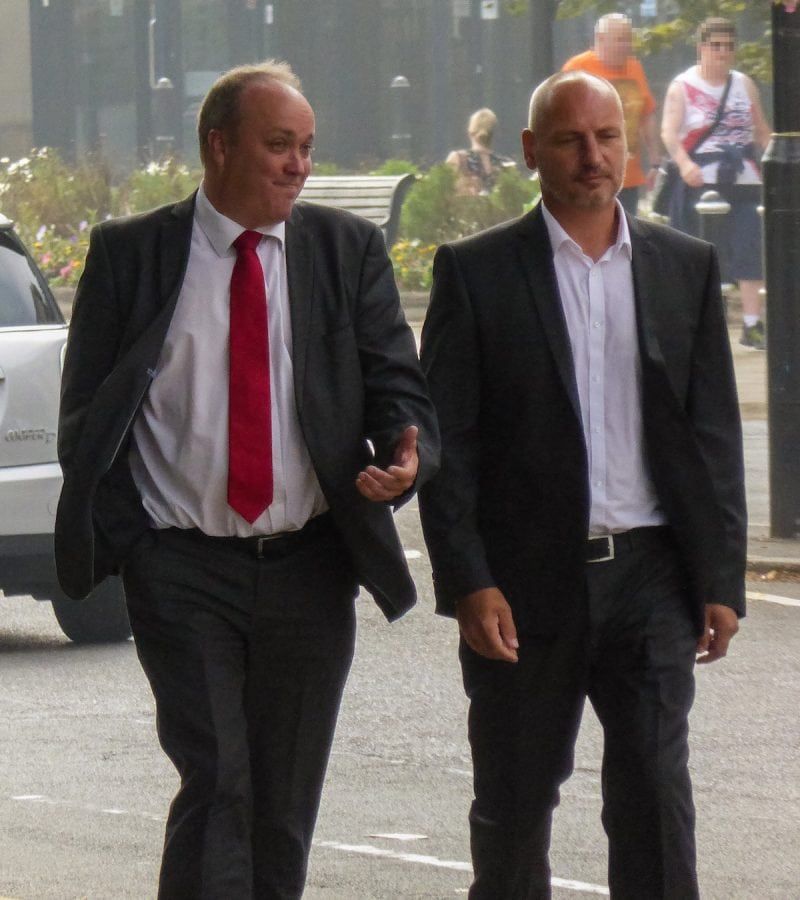 "Sometimes he succeeded, and sometimes he didn't.
"Mr Harris is a friend of Mr Murrell, and is a builder by trade, with no real experience of finance or running a company of any note.
"He's the clean name on company documents, put forward as the figurehead of the companies by Mr Murrall."
It was heard how the pair – operating under the company TMH 2014 ltd – attempted to buy Hartlepool with two others in December 2014.
On December 17 a sales purchase agreement was signed with Hartlepool United's CEO Russell Green for TMH to buy the club.
Ms Moore added: "You have to be a fit and proper person to buy a football club. What the Football League doesn't want is people buying a club and stripping it of its assets or beggaring it.
"So you may agree to buy a football club, but you can't take over until the Football League agrees."
Certain conditions had to be met by 31 January 2015 before they could take over as owners – but Harris believed they should be entitled to the gate receipts straight away.
After taking £42,453 from the next two home games, Murrell sent Mr Green an e-mail attachment purporting to be a bank statement showing assets of 1m euros, and other bogus documents followed to try to convince the club it had the money.
When the League rejected their takeover "they were left in a bit of a pickle, because they'd taken gate receipts and hadn't held them in their account".
On January 11 they went to Mr Rehbein, and persuaded him to hand over the £50,000 loan – but he never saw the money again.
The frauds came to light after Murrall was made bankrupt in 2015 and he had to hand over his computer, on which evidence was found which triggered an investigation.
In July 2014 Murrall had registered Phoebus Banbury Ltd, which was involved in setting up the Phoebus night club in Warwick and refurbishing the premises.
Later that year Murrall asked a colleague to provide a false invoice for £120,000 plus VAT of £24,000 – which was submitted as part of a fraudulent claim for a £51,145 VAT refund.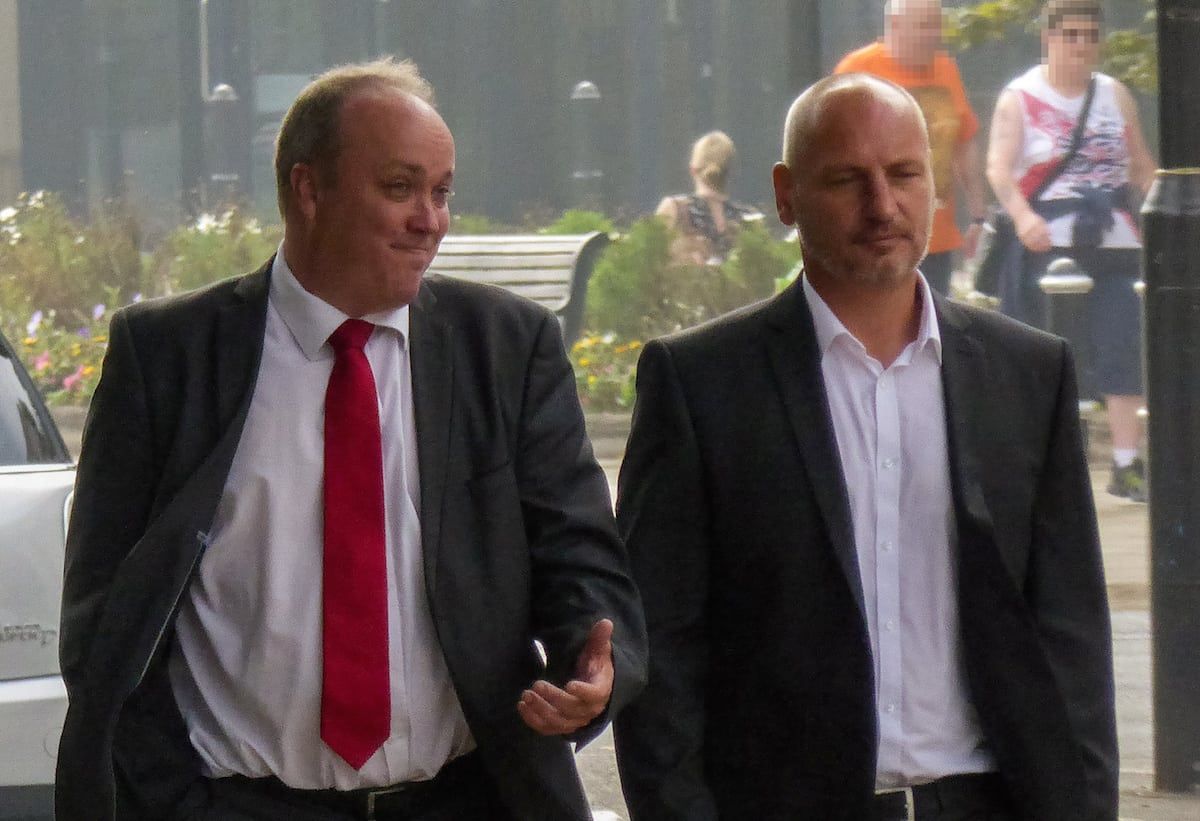 Murrall told Kerr to delete their e-mail exchanges – but he failed to do so, and they were found during the investigation.
Also in 2014 Murrall had contacted the ESRG Group, which provides financial structuring for overseas projects, claiming that Phoebus Funding Solutions was involved in large-scale clean energy projects in Malta.
Murrall was the CEO of Phoebus Funding Solutions (PFS), and he convinced Mr Rehbein at ESRG that they had a contract signed by Dr Christian Cardona on behalf of the Maltese government.
Mr Rehbein agreed to advance £500,000 after seeing a forged letter from accountancy giants Ernst and Young, supposedly underwriting the project.
Almost as soon as it went into the PFS account, it was taken out, with more than £160,000 going into Murrall's personal accounts, and other money going to support the night club project.
Harris was cleared of taking part in that, but both men were involved in a fraud in which First Capital Factors advanced money against a bogus invoice for £93,000 said to have been submitted by Phoebus Banbury Ltd to Avalon Investment Services.
Murrall also submitted false statements and invoices to HMRC between April 2015 and January last year, coming 'within a whisker' of fraudulently obtaining £854,290 in research and development payable tax credit.
Giving evidence, Murrall accepted that he had created the documents in relation to the £500,000 fraud and forging Dr Cardona's signature.
However, he said: "My case is, I didn't think I behaved dishonestly."
Meanwhile, Harris claimed that he "believed we were going to make a real go" of running Hartlepool.
He said that the gate receipts had been paid into TMH's account because there was "petty theft throughout the club".