A 198mph Ferrari previously owned by World Cup hero Sir Geoff Hurst has been put up for sale for £110,000.
Sir Geoff, who banged in a hat-trick at Wembley in 1966 to help England beat West Germany, was the proud owner of the silver Ferrari 550 Maranello.
His record-breaking sports car is powered by a 5.5-litre V12 engine which develops 478bhp.
This gives the 2001 Pininfarina-designed coupe a 0-60mph time of 4.4 seconds and a top speed of 198mph.
And despite being 17 years old, the Ferrari has been driven just 37,000 miles.
Ferrari unveiled the 550 Maranello in 1996 and, two years later, it set two incredible world records.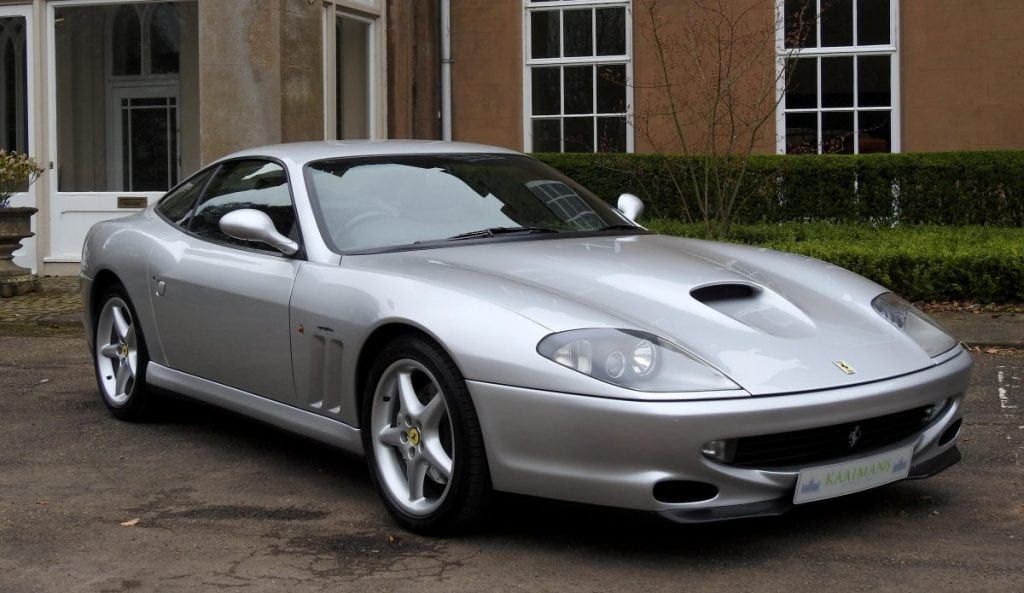 On October 12, 1998, one was driven 100km (62 miles) at an average speed of 188mph and then covered 183.995 miles in one hour.
Sir Geoff Hurst's old 550 Maranello was one of the later models, with Ferrari ending production in 2001.
The silver/grey, or Argento Nurburgring, Ferrari has black leather seats and a full carbon interior trim.
Described as being in "excellent condition for its age and mileage", it is being sold with two sets of keys and a full service history.
Autotrader is giving away a car for every England goal – www.autotrader.co.uk/goals
Post the hashtag #AutoTraderGoals on Twitter, Instagram or Facebook each time England score.
https://www.thelondoneconomic.com/sport/football/tottenham-hotspur-star-will-be-given-500k-car-reg-plate-if-england-win-world-cup/14/06/