A football superfan has toured all 92 league stadiums across the country in only 12 days for charity.
Chris Cowlin became the first person to run around every ground he stopped at, amassing more than £17,000 in the process.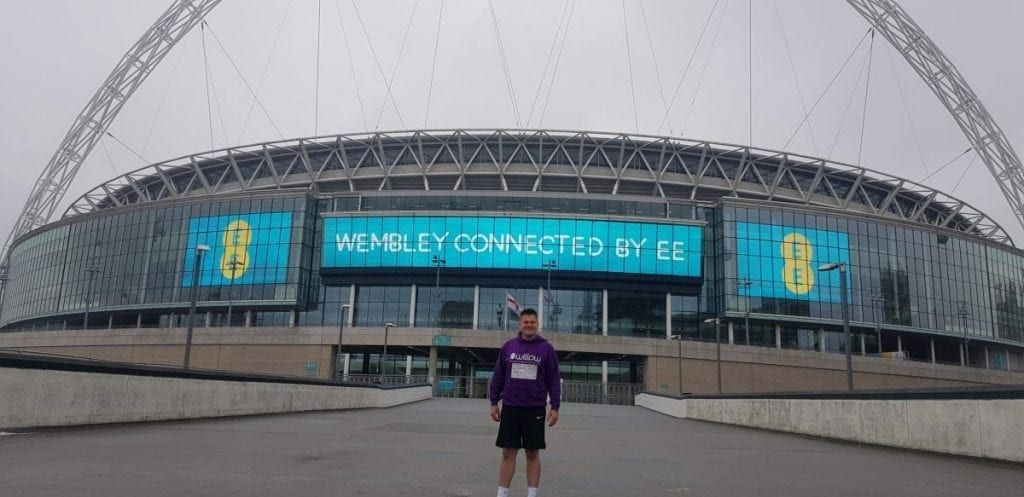 Football mad Chris conquered the epic challenge alone by driving an astounding 3,475 miles and running 78 miles in total while raising money for The WIllow Foundation.
He originally set his fundraising goal at £1,500 but donations have soared to more than ten times what he had hoped.
The carefully planned adventure started at Wembley Stadium, the temporary home of Tottenham Hotspur and finished at his home club, Colchester United.
"It was a difficult challenge, one day I started at 6am and got back to my room at mid-night," said the 37-year-old actor from Chelmsford, Essex.
"I knew it wasn't going to be easy, but it was worth every second of tiredness to raise that kind of money.
"If the challenge was easy, then it wouldn't be a challenge, I had to push myself and found it very hard at times."
"I have read many times that people have visited the 92, but it's usually a team of people who do it together.
"I wanted to do this on my own as I like to go at a fast pace and just get going, I didn't stop and I couldn't have done it any quicker. I didn't even stop for dinner for three days running, I just had it in my mind to get the challenge completed."
And Chris is no stranger to fundraising, having raised more than £40,000 in the last decade for various charities.
The Willow Foundation is a charity that provides special days to adults aged 16-40 who suffer with serious illnesses.
It was founded by Arsenal footballer and BBC sports commentator Bob Wilson and his wife Megs as a lasting memorial to their daughter, Anna, who died of cancer aged 31.
Chris added, "It puts a huge smile on my face knowing the amount of money raised will go towards many special days and will put smiles on people's faces who really need it during difficult times in their lives."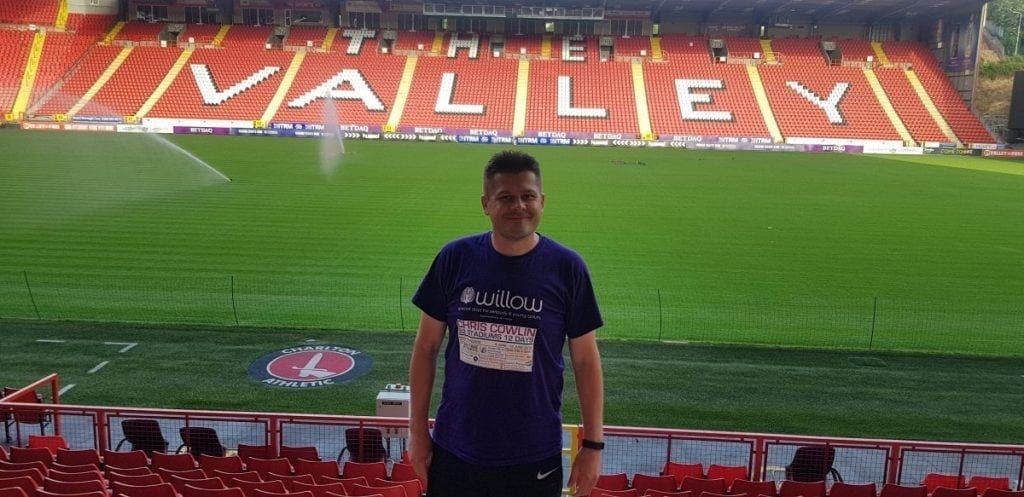 "If I knew I would raise that kind of money again I would do the challenge again tomorrow. I believe everyone at some point in their life should push themselves into a personal challenge and help people who really need it."
The founder of The Willow Foundation, Bob Wilson, has said that Chris' fundraising will go a long way to helping sick adults and their families.
"As Chris was running each of those 57 miles, I hope it spurred him on to know that he's helping so many young adults and their families during such a difficult time of their lives," he said.
"The Charity relies entirely on donations from generous individuals and organisations, so we simply could not help those in need without people like Chris."
While on tour, Chris said he was touched by the support and hospitality he received from the football fans and the public, as well as the football clubs he visited.
"The support I received from everyone was amazing, I am overwhelmed by the help, support and donations I received, I cannot thank people enough," he added.
"The football community got behind me and supported the challenge, many football fans even joined me for the run around their pitch or ground. It was so nice to see and meet many people at each ground.
"Some grounds welcoming me in like I was one of their own, like one of the family.
"A lot of the football clubs gave me signed items and ticket vouchers which I can auction off at a later date, so I can raise even more much needed funds for this wonderful charity."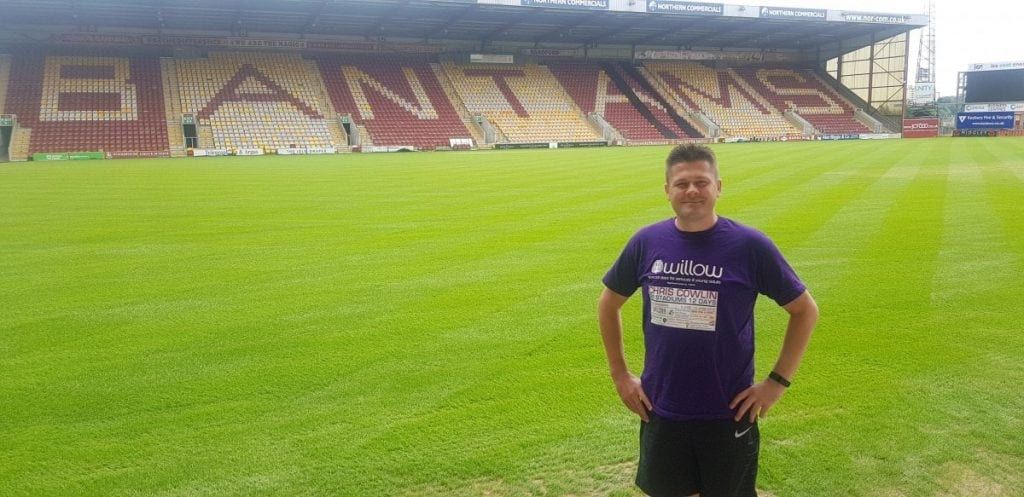 "Over the 12 days of the challenge I met so many new people, and now feel very proud to call some of these people friends."
"I actually completed 93 stadiums, as I also ran around the new Spurs stadium.
"The challenge wouldn't have felt complete without fitting that one in as well. I would love to run inside the stadium once its complete."
"Whilst running around the 92 I thought of so many other challenges that I would like to do in the future, so I am really looking forward to the next one."
To donate to Chris' efforts visit: https://www.justgiving.com/92stadiums12days