Looking for the best up and coming places to live in the UK? We've picked out our Top 10 up and coming places to live in the UK based on comparative prices, local investment, and recent trends.
There is no such thing as 'the housing market'. The UK is comprised of hundreds of sub markets, each continually shifting and dependent on multiple factors such as investment, migration, employment and so on.
Once buyers become out-priced in established locations, they start looking for value in alternative areas. Up and coming locations are areas, cities, towns and villages that have slipped under the radar, but provide good value for money.
The best up and coming places to live in the UK
Here's our top 10 picks for the best up and coming places to live in the UK:
1. Trowbridge, near Bath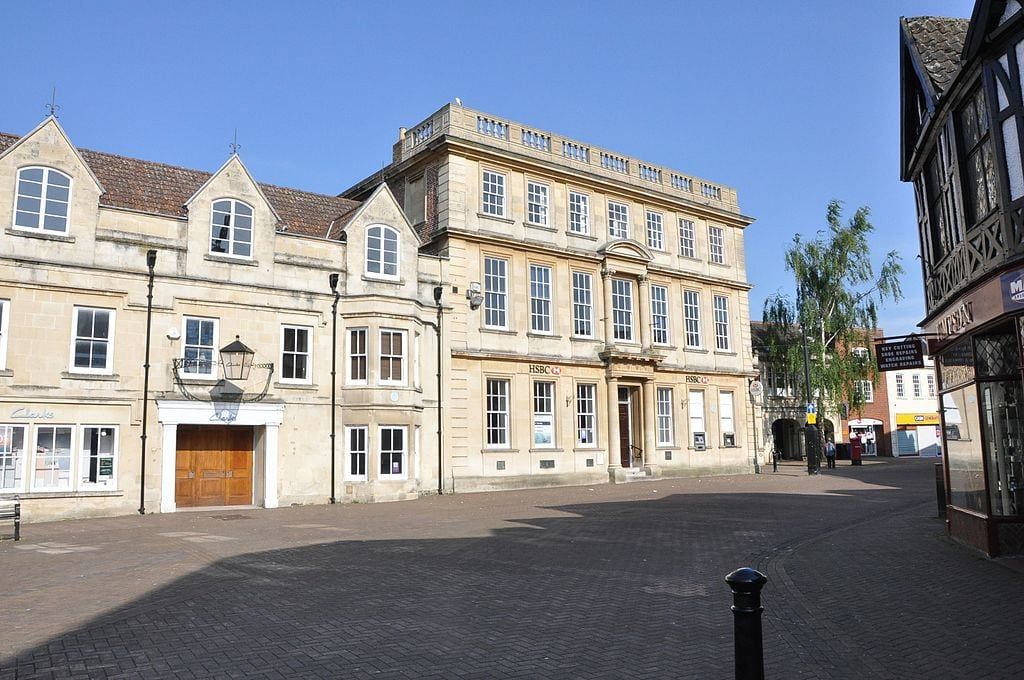 Top of our list is the Wiltshire town of Trowbridge. On the face of it, Trowbridge is another imageless Wiltshire town with identity issues. However, scratch beneath the surface and you'll notice there is something happening here.
Nearby towns such as Corsham, Frome and Melksham have seen a huge resurgence recently. Once the hosts of nothing but charity and betting shops, these towns are now bustling hubs filled with coffee shops, inviting bars, and independent cafés.
These towns have benefited from the maturing demographic of residents who were priced out of Bath and Bradford on Avon a decade ago. Recent private investment and outstanding school performance has resulted in an uplift in house prices.
Trowbridge is a town that still flies below the radar, but has a lot to offer. The house prices here are still well below the average of neighbouring areas of Bath, Bradford on Avon, and nearby historic villages like Steeple Ashton, Holt and Hilperton.
Excellent transport links mean regular trains take less than 20 minutes to Bath, 25 minutes to Bristol, 20 minutes to Frome, and five minutes to Bradford on Avon. There are also direct trains to London, Swindon, Portsmouth, Gloucester, Cardiff and even Brighton. The M4 motorway to London, Cardiff and Cornwall are just around the corner.
Like other towns surrounding Bath, Trowbridge benefits from beautiful Georgian and Victorian architecture. Developments have sprung up bringing some much needed swagger into the town. The new cinema complex is very popular.
Trowbridge has big plans for mass expansion to the South. But, poor planning means little provision for additional public services has been included, so school, doctor and dentist places could be something to consider in the future. Plans to merge the town with the neighbouring village of Hilperton is also strongly opposed. Unfortunately, other ill-thought-out council planning decisions have obliterated the Town Centre.
Hopefully they will follow the 'Frome' model and encourage more footfall and independent shops into the area. There are swathes of derelict Riverside Victorian factory buildings, next to the railway station. These are rife for mixed-use development and housing. Trowbridge is crying out for a vibrant night-time economy to stem the flow into nearby towns. Surely building on Brownfield land should be mandatory before green belt land is lost on the cheap to house builders.
Despite questions over some strange planning decisions, Trowbridge is on the up, so it's worth a look.
2. Liverpool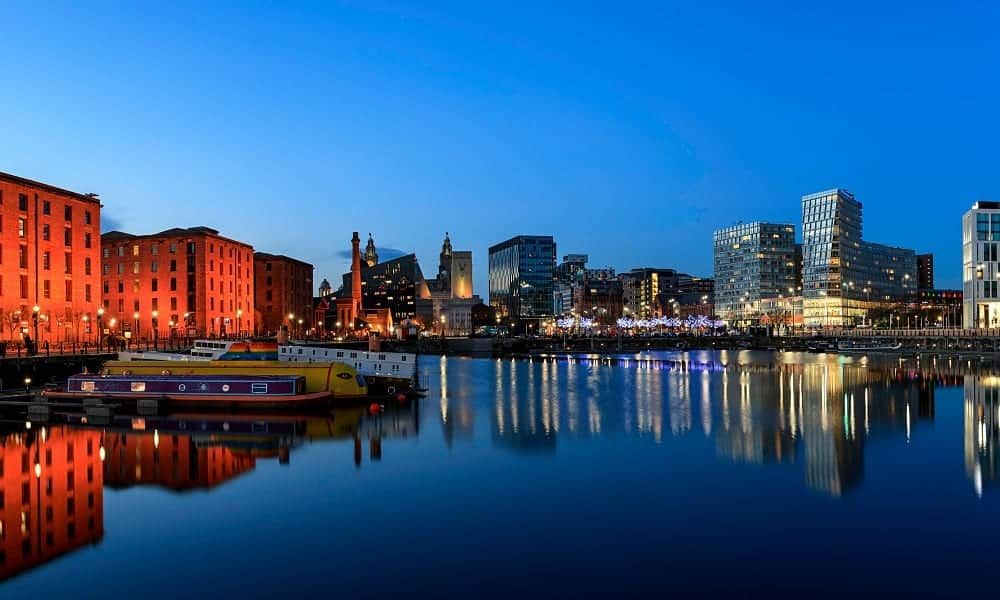 Known as The BOSS city, Liverpool has seen somewhat of a resurgence in recent years.
We love Liverpool, it is such a vibrant, bustling City but with the bonus of some incredible outside spaces. There aren't many cites with actual beaches in the UK.
Liverpool is well connected to Manchester and the rest of the North West via Road and Rail. Football aside, Liverpool boasts everything you would expect from a modern city, as well as Aintree racecourse, proximity to beaches and countryside, and deep cultural heritage.
Areas such as the old Cains Brewery have been redeveloped to host the sort of businesses, bars and restaurants that would be at home in London's Shoreditch area.
Some of the most amazing cultural events take place here along with some of the most passionate sports events in the world. The local derby football match between Liverpool and Everton highlights the deep passion that exists in the city. Importantly, both Liverpool and Everton Football clubs are injecting investment into the City through their stadium expansion plans.
Liverpool ladies are notorious for their glam appearance and this is never more evident than when full plumage is on show at the beautiful Aintree racecourse, home of the most revered horse race of them all The Grand National.
If the Grand National odds don't favour you, then take a look at the house prices instead. According to Rightmove data, the average house sale price last year was £160,000, well below the national average of 240,000. Semi-detached houses fetch an average of £177,000. This makes entry into the market relatively affordable, but best of all (for home owners), prices are still rising. Overall sold prices in Liverpool over the last year were 8% up on the previous year and 7% up on the 2015 level.
3. Margate, Southeast coast
Margate Seafront & Turner Contemporary, Image Credit: Alex Hare , Thanet Tourism
The seaside town of Margate, on the Southeast coast, has to be one of the most up and coming areas in the country right now. The stunning beachfront Townhouses are being restored from grubby bedsits into hip and cool family residences.
Margate is attracting the same crowds that adorn Brighton, an arty hipster heaven with fantastic links to London. You can be in town in 90 minutes.
One of the main attractions, Dreamland, has also been caringly restored with a cracking retro feel. Margate has shed its "Kiss me quick" image in exchange for skinny jeans, beards and organic, mocha choca lattes.
The majority of sales in Margate during the last year were flats, selling for an average price of £132,244. Terraced properties sold for an average of £213,959, with semi-detached properties fetching £264,222. When you consider that London is within a commutable distance, prices are still comparatively low, and were up 4% up on the previous year and 25% up on the 2015 level – you could be onto a winner here.
4. Saltburn-by-the-Sea, North Yorkshire
Forget Whitby and Scarborough, Saltburn is the place to be! It is a grand Victorian seaside resort, you can surf, enjoy the massive sandy beaches, it really does give some of the Cornish beaches a run for their money.
Saltburn Cliff Tramway is the oldest water balanced funicular still in operation in Great Britain. The Saltburn Cliff Tramway links the town of Saltburn with the only remaining pleasure pier on the whole North East and Yorkshire coast.
According to Rightmove, the majority of sales in Saltburn-By-The-Sea during the last year were terraced properties, selling for an average price of £156,850. Semi-detached properties sold for an average of £193,897, with flats fetching £106,758.
Overall sold prices in Saltburn-By-The-Sea over the last year were similar to the previous year and 3% down on the 2014 level of £182,861. Whilst this doesn't represent huge incentives for investors, prices are comparatively low, and this is a great place to be.
5. Dundee, Scotland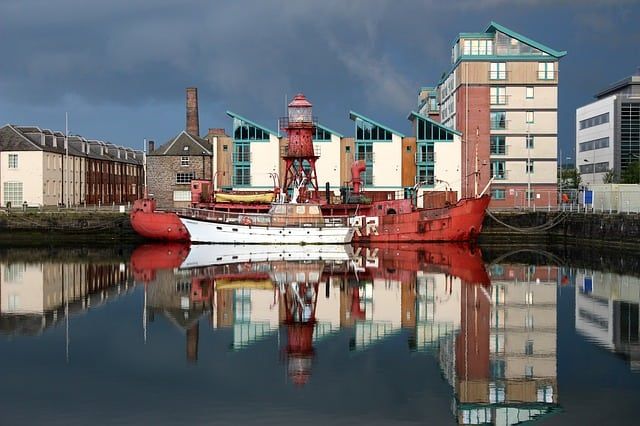 Whilst other Scottish cities have been basking in the limelight, Dundee has been working hard, incredibly hard.
The city is now enjoying the results of its £1 billion waterfront regeneration. This investment has seen an influx of new flats and bistro style restaurants, and with the Victoria and Albert museum due to open next year Dundee shows no signs of slowing down.
The impressive universities are leading the way in app designers and graphic artists. This has resulted in a young an hip edge to the town.
According to Zoopla, the average price for property in Dundee stood at £164,917 in March 2018. That's a rise of 6.80% in the last year.
Given that Dundee's investment continues, now could be the time to make an investment of your own.
6. Manchester City Centre
Can you believe it, property is still (relatively) affordable in a major City Centre somewhere?
Despite being one of our largest cities and containing many of the attractions and diversity even London has to offer, you can still pick up homes for less that £160,000 and flats even cheaper. We can't see that landscape lasting forever, so snap them up now.
Manchester has fantastic internal and external traffic links. The hippest place to be seen are is the Northern Quarter. There are also a couple of football teams you may have heard of, and some well known bands too.
Manchester, the northern hub, has seen huge investment during the past two decades. Therefore, it's a surprise that property still remains relatively affordable in the town centre.
The average price paid for a house in Manchester is £183,934 (Zoopla), up by almost four per cent on the previous year. Similarly, Rightmove calculates that in the past year house prices in Manchester were a whopping eight per cent up on the year before. Furthermore, 18% up on 2015 when they averaged at £160,640.
7. Ipswich, East of England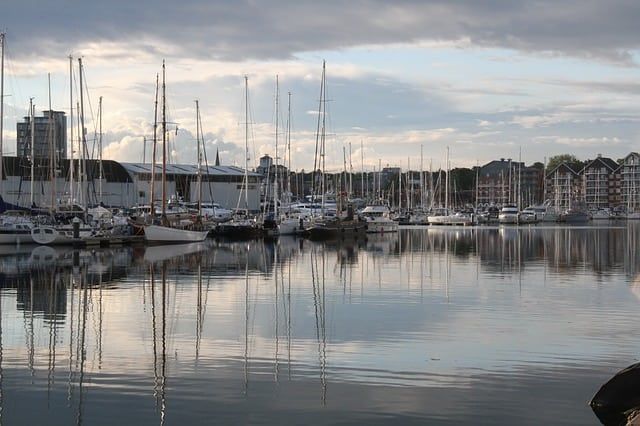 It once may have been considered a post-industrial eyesore, but Ipswich has received a huge injection of investment which will turn its once downtrodden image on its head.
It may not have the sights or smells of the big cities, but Felixstowe is just around the corner and the Government is working hard to push high tech industries to the area.
London is just over an hour away in one direction, which makes this one of the most affordable commuter towns in the UK. Local beaches can be found just a short walk away if big cities aren't your draw.
Rightmove pricing analysis shows that Last year most property sales in Ipswich involved semi-detached properties, which sold for on average £217,693. Terraced properties sold for an average price of £178,039, while flats fetched £125,979.
Even if you consider the price of an annual rail pass into London, this would make an ideal base to bring up your family if affordability is an issue, but you need space, and require links to London.
Ipswich's overall average price of £211,045 is well below the national average, and leagues below London average prices of £736,000.
During the last year, sold prices in Ipswich were 5% up on the previous year and 13% up on the year before, so it continues to be good for the investor.
8. Kingswells, near Aberdeen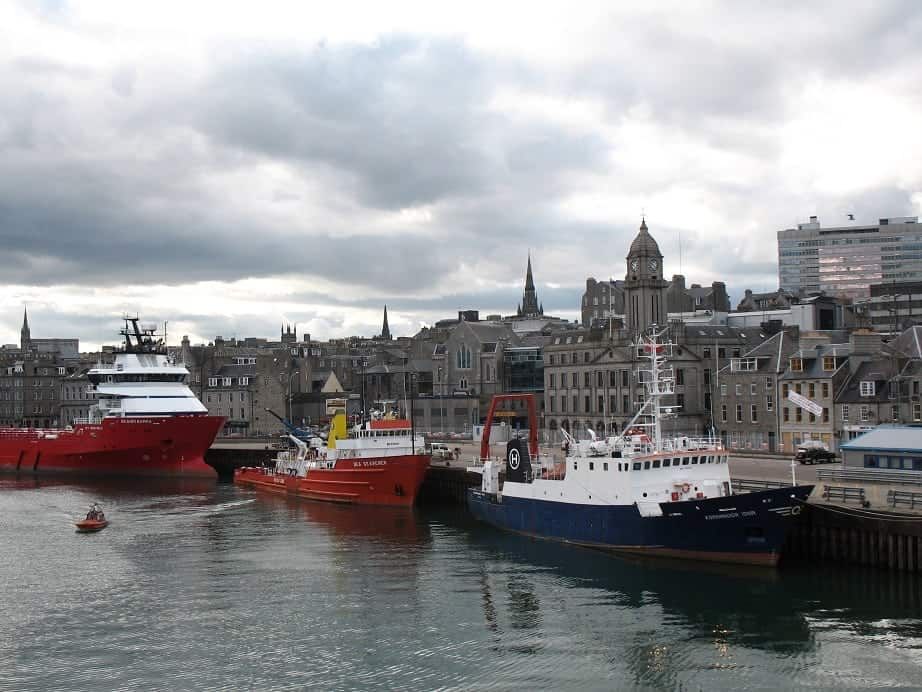 Probably off most people's radar. But with Aberdeen right on your doorstop Kingswell could be a great place if you fancy being near the buzz of Aberdeen but can't afford the centre itself.
You will have already missed Aberdeen as an up and coming location following the Oil boom. It is already up and arrived. However, the surrounding towns are enjoying the diverse and moneyed population that is starting to spill out.
A 20-minute drive into Aberdeen city centre, with its gorgeous granite buildings and sea views. Kingwells affords you the luxury of village living without being cut off from society.
Rightmove reports that Kingswells, with an overall average price of £274,976 was actually more expensive than Aberdeen (£195,773). However, housing stock tends to be much larger so don't be fooled by the stats.
In the past year house prices in Kingswells were 6% up on the year before. However, they were 11% down on 2014. Therefore we still think there is much value to be seen here.
9. Reading
Believe it or not Reading isn't just a commuter haven on the M4 corridor. Yes, you can get to London in 30 minutes or onto the M4 in a blink of an eye, but it has so much more to offer.
For a start, it has incredible countryside that isn't on offer in London. The River Thames and River Kennet have some stunning beauty spots, and there are an abundance of open spaces to explore.
Education is having a huge impact on this area too and it is becoming one of the largest technological hubs outside of London, probably due to its connectivity.
Head into Reading City centre and you'll see a large and well provisioned CBD. See, London isn't the centre of the Universe!
According to Rightmove, in the past year house prices in Reading were 7% up on the year before and 17% up on 2015 when they averaged at £309,952.
With an overall average price in Reading of £362,003 is almost half the average London price of £736,000. Enough said.
10. Gidea Park, London / Essex border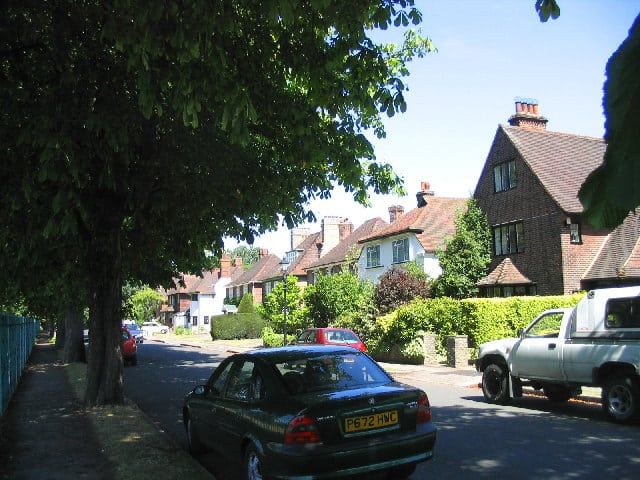 With all the 'cheaper than London' options listed above, we had to throw in one for the Capital that is inside the M25. Prices have already risen in Gidea Park due to the construction of Crossrail. But, it's still not too late to get in on the action.
The leafy suburb of Gidea Park, is actually on the border with Essex. It is a great place for first-time buyers, who could pick up a three-bedroom semi for under £500,000.
Whilst it is affordable, the high street has really suffered from its proximity to three of the biggest shopping malls in Europe. Westfield Stratford City, Lakeside and Bluewater are all in close proximity. Serious thinking and investment is needed to revive its fortunes.
Despite this, Gidea Park provides better value for money than almost anywhere else within a stone's throw of London. It is surprisingly leafy. It boasts a popular golf club and the well used Raphael Park. Best of all, it has a safe and family friendly feel.
Gidea Park, has an average price of £431,574 (Rightmove) and is more expensive than the less desirable Romford (£348,699). Overall sold prices in Gidea Park haven't risen significantly over the past two years, but we think prices will rise further when Crossrail comes online.
https://www.thelondoneconomic.com/property/top-20-affordable-places-to-live-in-london/17/04/
https://www.thelondoneconomic.com/property/top-20-most-affordable-places-to-commute-into-london/21/04/
Have we missed a great up and coming location that should be in our best up and coming locations in the UK list? Let us know. Send us the name of the location and supplying the supporting evidence.