A striking waterside home built on the site of a bungalow John Lennon bought for his beloved aunt has been put on the market for £7.25 million – and it is likely to be quickly snapped up.
Two spectacular homes backing onto Poole Harbour in Sandbanks, Dorset, have already sold this summer for a combined £15.65 million.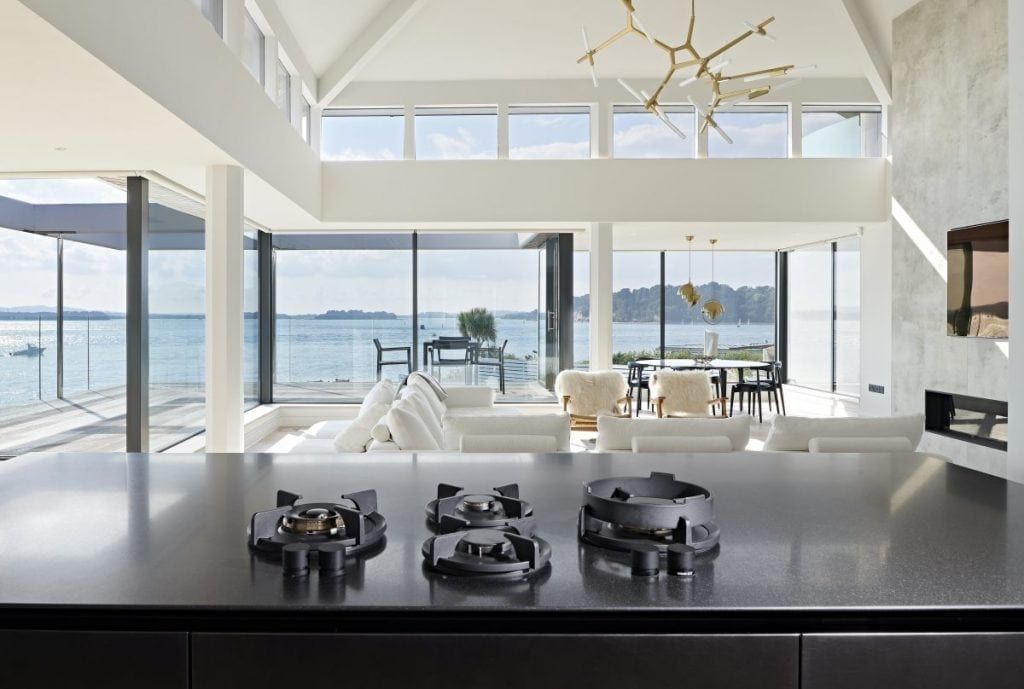 And now this Californian-style home, renamed 'Imagine', has become available following a no-expense-spared renovation and remodelling.
John Lennon bought 'Harbour's Edge', as it was then called, for £25,000 in 1965 as a gift for his beloved Aunt Mimi, who had helped raise the famous musician.
When he died in 1980, Mimi discovered her nephew hadn't updated the deeds. She passed away in 1991 and Yoko Ono took over the property, promptly selling it.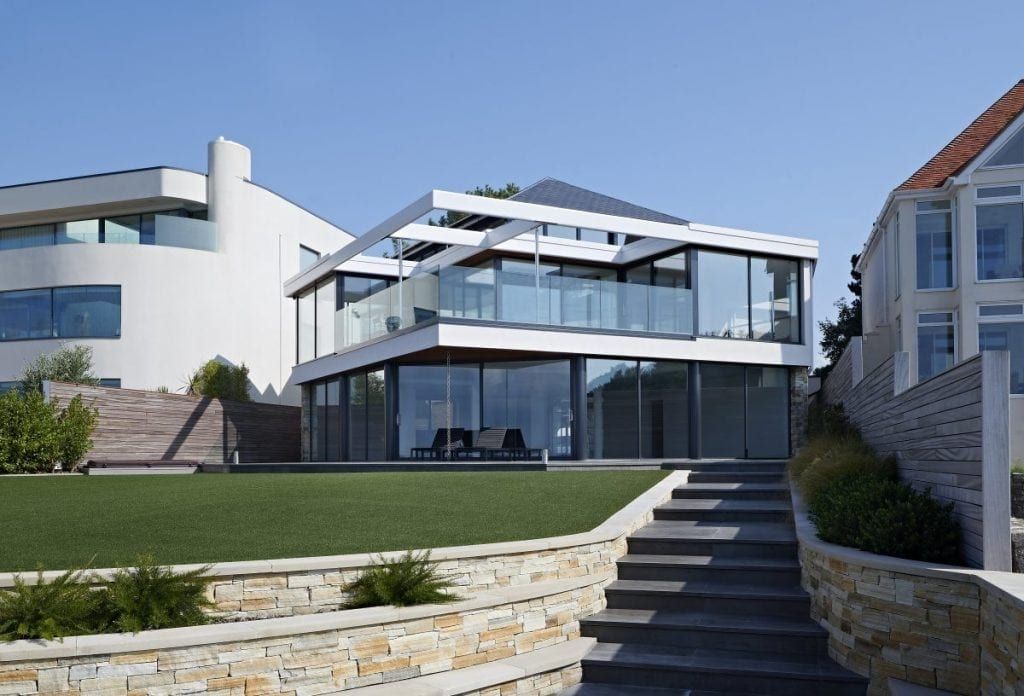 The modest dormer bungalow was then torn down and replaced with a new house, and this property has just been transformed into a state-of-the-art family home.
With 5,700sq/ft of space, it is more than six times the size of the average home and has four bedrooms, four bathrooms, high-tech lighting, a cinema, engineered parquet wood floor and an Italian Boffi kitchen.
The centrepiece of the ground floor is an incredible indoor infinity pool which looks out onto a busy part of Poole Harbour.
Outside, the meticulously-landscaped grounds boast serene terracing, a sunken fire pit, hot tub and a jetty which uses wood specially sourced from South America.
The owner has now put it on the market with Savills for £7.25 million.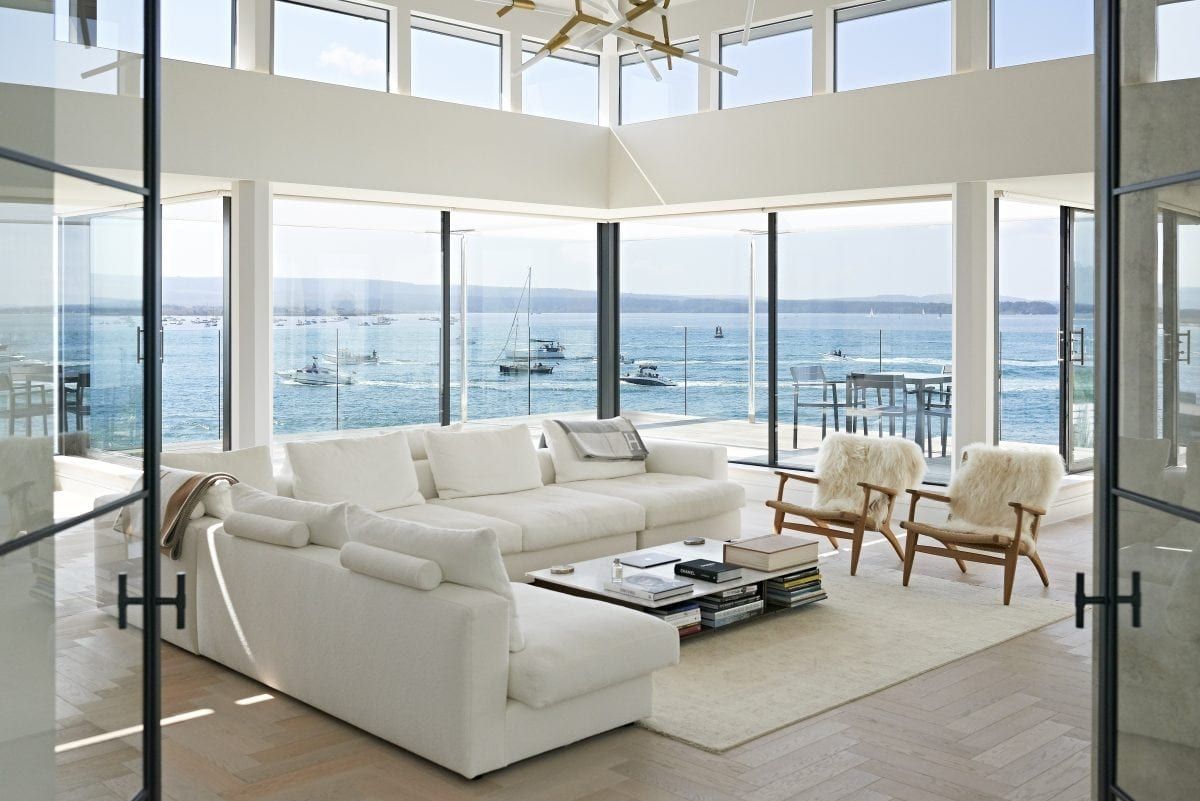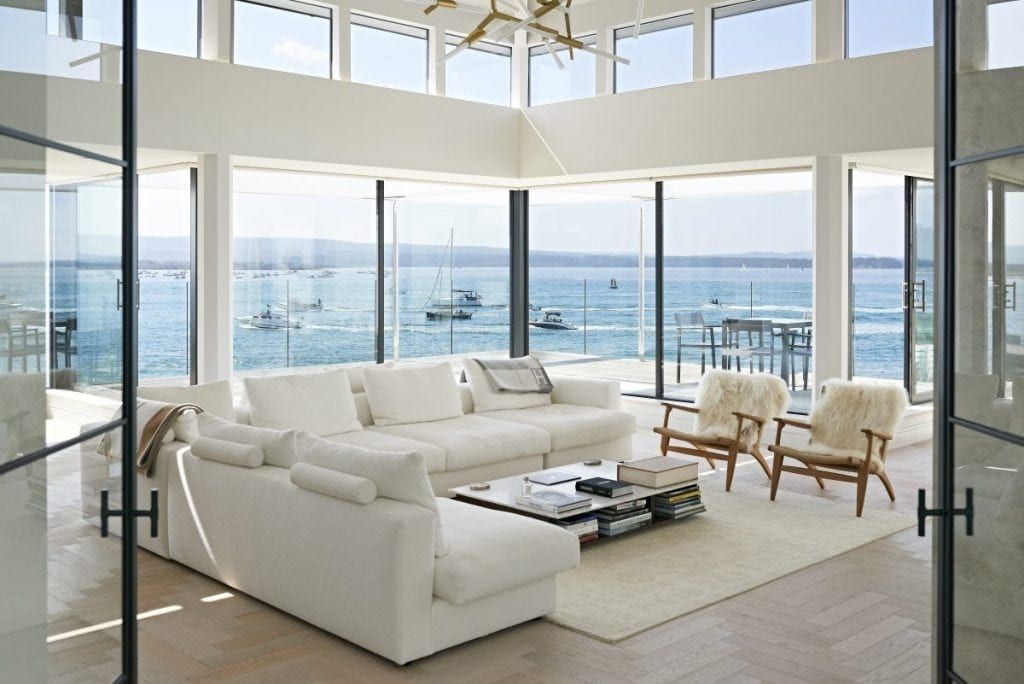 Keith Fensom, from Savills Canford Cliff office, said: "On this side of Sandbanks you get the larger plots and the afternoon and evening sun and it's also more private than on the beach side.
"Lennon bought Harbour's Edge for his aunt who looked after him. The day after she was cremated in 1991, Yoko Ono sold it to a gentleman who demolished it and replaced it with a new home.
"The current owner has remodelled that house and it was completed in the last year.
"The owner is a perfectionist and it has been a no-expense spared renovation. Everything is bespoke, the light fittings were from New York and he's got great taste.
"The infinity pool overlooking the harbour is amazing – it is like a James Bond home."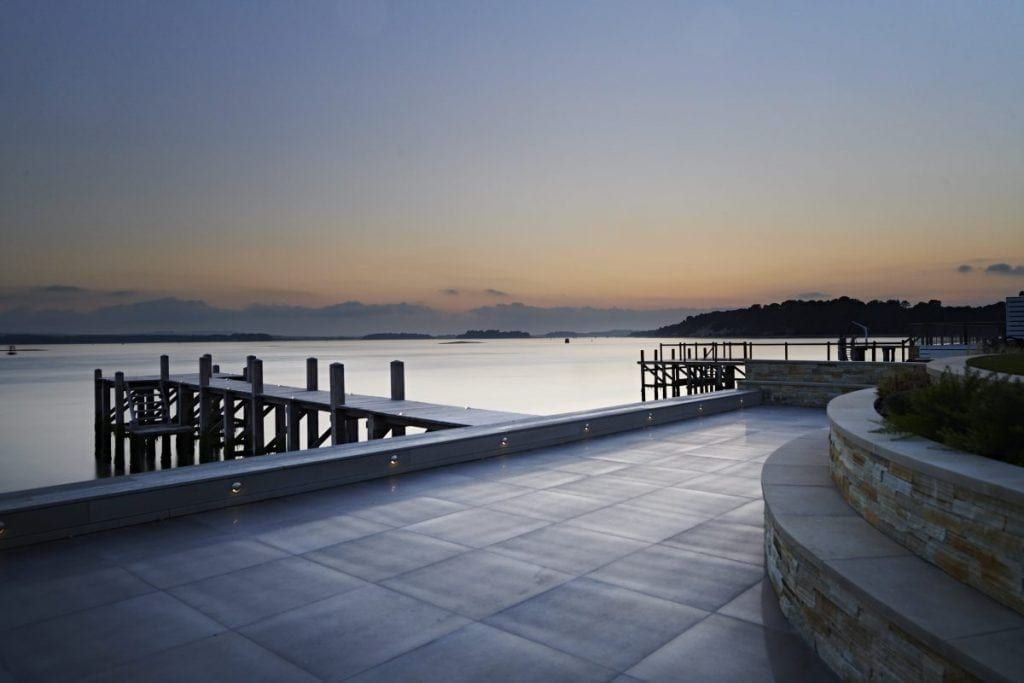 At £7.25 million, Imagine is one of the most expensive family homes on the market outside London. Other properties do sell for more, but they are typically country mansions with acres of lands and further properties in the grounds.
It is on Panorama Road in Sandbanks, which is one of the most desirable streets in the world.
There are only thought to be around 30 detached homes on the water in Sandbanks and there are generally always more buyers than sellers.
And this summer there have been two bumper sales on the harbour side of the peninsula.
In July, estate agency Tailor Made sold Western Gate for £7.55 million. The following month Savills sold The Moorings, which was two doors down, for £8.1 million – which is thought to be a record in Sandbanks.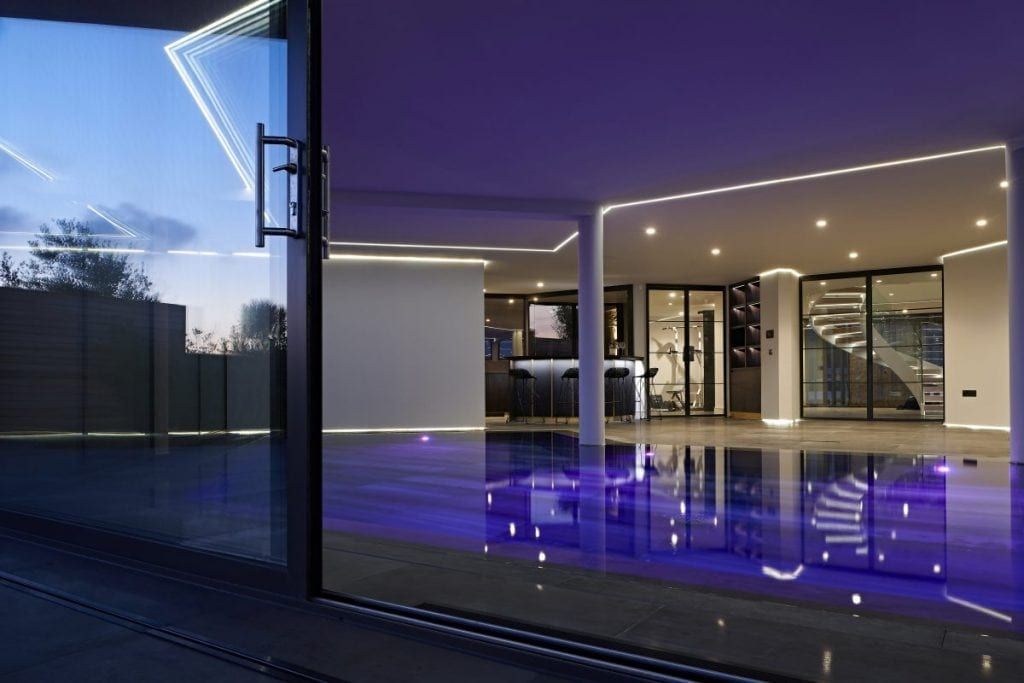 According to the most recent Land Registry price paid data, there have been almost 10,000 residential properties which have sold for £1 million or more this year.
But outside of Greater London, The Moorings was the second most expensive sale with Western Gate taking third spot.
'Imagine' is three doors away from The Moorings and, at £7.25 million, would find itself as potentially the sixth biggest sale of the year outside Greater London if it achieves its asking price.
The house is close enough to be a weekend home for a Londoner, according to Savills' Keith Fensom, who says nine-out-of-ten buyers tend to come from the capital.
Each room has electronic blackout blinds which operate silently while the Boffi kitchen is likely to have cost in excess of £100,000.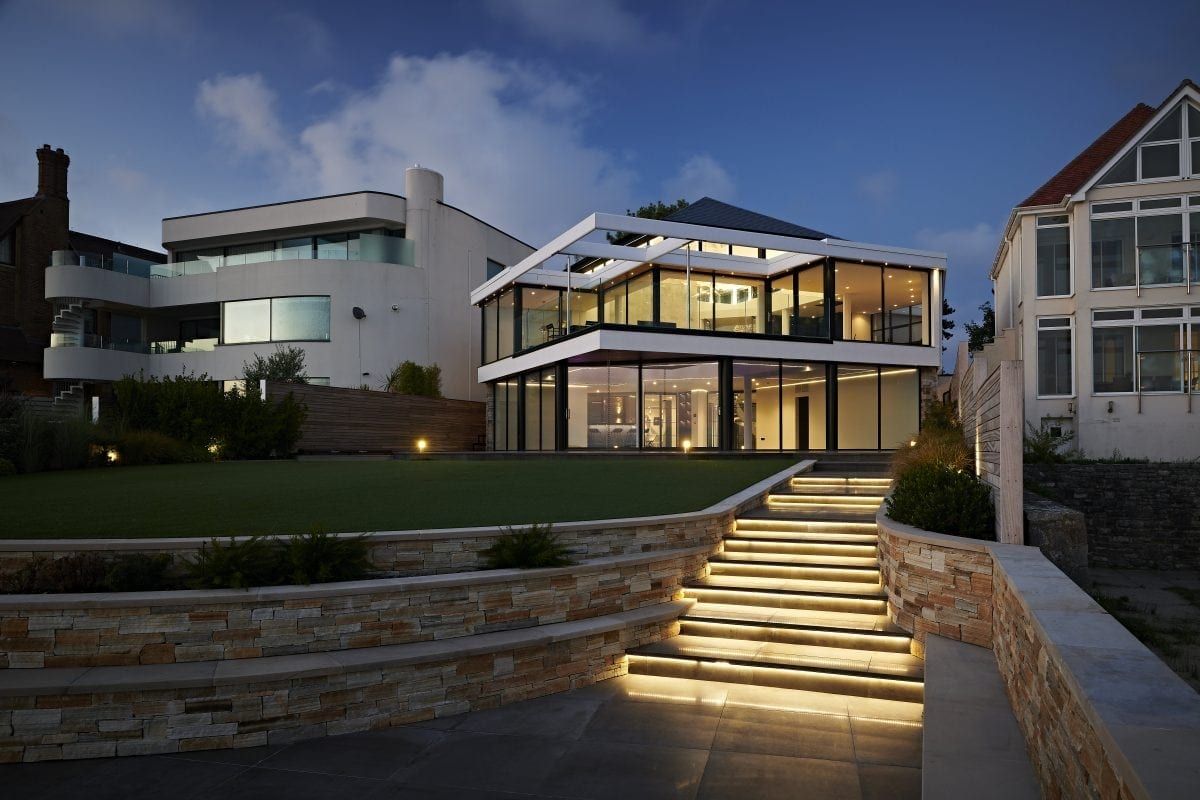 There is a triple garage, a gym and glass walled sauna, and a security system with remotely accessed infrared CCTV. The state-of-the-art cinema room has Alcantara wall panels, inset lighting and Dolby Sonos system.
Mr Fensom added: "It is a busy part of the harbour, which is really nice because you see all of the boats going past – the ferries, the jetskis, the Sunseeker yachts. You don't mind seeing lots of traffic when it is boats."