A £200 million mansion described as "the eighth wonder of the world" has been unveiled.
The staggering home in Los Angeles has 12 bedroom suites, 21 bathrooms, three kitchens, five bars and a 40-seat cinema.
It also comes with an 85-foot Infinity swimming pool, a £25 million car collection and the helicopter used in the TV series Airwolf.
The home, at 924 Bel Air Road, is the work of property developer Bruce Makowsky and at $250 million is one of the world's most expensive houses .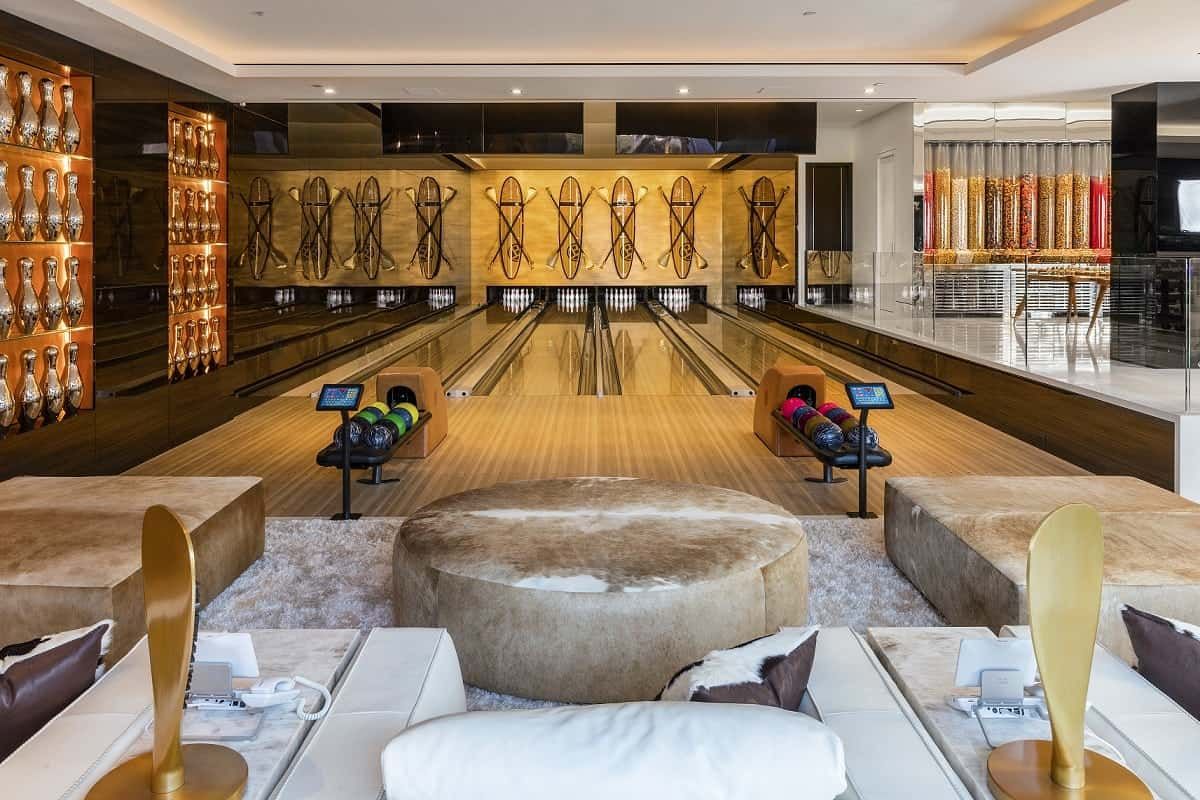 Mr Makowsky, of BAM Luxury, said: "This home was curated for the ultimate billionaire who wants the best of everything that exists in life
"Until now, the ultra-luxury market was void of homes that even came close to matching the level of mega-yachts and private jets that billionaires spend millions of dollars on every year.
"There are hundreds of new billionaires created each year and they are increasingly setting their sights on this coveted enclave of California for everything the state has to offer."
The glass-filled mansion is around 40 TIMES the size of a typical home in England and has a 270-degree unobstructed view spanning from snow covered mountains to the Pacific Ocean with the Los Angeles skyline in-between.
It has two wine cellars stocked with hundreds of bottles of Champagne and wine.
There are custom built table tennis and billiards tables, a special 'candy room' filled with sweets, a bowling alley and 130 artworks collected from around the world.
The mega-mansion took a team of 250 people more than four years to complete.