A Tory MP and party staffers fiddled election expenses in a plot "to see off Nigel Farage's parliamentary ambitions forever", a court heard.
South Thanet MP Craig Mackinlay, 51, overspent on his 2015 General Election because of the "threat" posed by the former UKIP leader, jurors were told.
Mackinlay and two aides, election agent Nathan Gray, 29, and central party staffer Marion Little, 63, then concealed the overspend from election regulators, it was claimed.
Prosecutor Aftab Jafferjee QC told a jury at Southwark Crown Court the alleged fraud began over fears about UKIP raised by Conservative Campaign Headquarters, based in London.
He said: "CCHQ were particularly concerned that Craig Mackinlay should be elected in South Thanet in 2015 because the UKIP candidate in that constituency was Nigel Farage, the then UKIP party leader.
"In those pre-referendum days, UKIP were on the rise and that threat perceived by the Conservative Party to the Conservative Party share of the vote only intensified in the lead up to that election.
"When Nigel Farage announced that he would step down as UKIP leader if he failed to win the South Thanet seat, it was clear this was not going to be any ordinary election campaign.
"In the event it became a two-horse race.
"Following the result, Nathan Gray sent an email to Marion Little describing it as a 'truly magnificent election campaign'."
Mackinlay was elected with 25,262 votes, scoring nearly 13 per cent points more than Mr Farage.
The jury heard Little, of Ware, Herts, arrived in South Thanet with a party press officer in the constituency on March 23.
She then played a "central role" for the final week of the long campaign and "entirety" of the short campaign, it was said.
But her salary, which was paid by CCHQ, was never declared on Mackinlay's expenses, jurors heard.
Mr Jafferjee QC said: "She played a central role along with other personnel from London and elsewhere in ensuring the election of Craig Mackinlay as member of parliament."
He added: "You will hear that Marion Little went on to effectively manage Craig Mackinlay's election campaign so that he would be elected and Nigel Farage would be defeated.
"It was a contest that could see off Nigel Farage's parliamentary ambitions forever."
Little initially claimed to police investigating the alleged overspend that she didn't need to declare her work because she was carrying out "national campaigning."
But Mr Jafferjee QC said she later made a "significant adjustment" to her story.
Referring to her evidence, he said: "She came to Kent to prevent the election of UKIP and its party leader Nigel Farage and the benefit to Craig Mackinlay was collateral to that end.
"She appears to be saying we were not in South Thanet with a view to or in connection with promoting Craig Mackinlay's election, we were only there to defeat UKIP."
Mackinlay claimed to police he was "dependent" on Little's experience when expense forms were filled out.
Mr Jafferjee QC said: "When interviewed by the police he sought to play down his knowledge of what Marion Little and other members of CCHQ were doing."
Jurors heard Gray, of Cranbrook, Kent, later admitted a signature on one form was not his but he "has no idea how it came about or who was responsible."
The prosecutor said a "handwriting expert" who investigated the form found there was "strong support for the proposition" it was forged.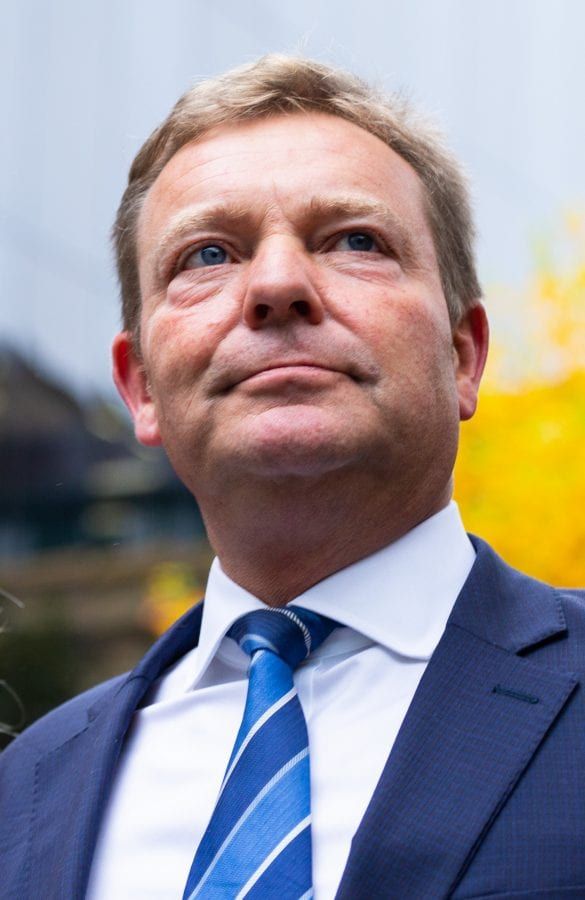 Mackinlay denies two counts of "knowingly making a false declaration on an election expenses return", contrary to the Representation of the People Act.
Gray denies one count of knowingly using a false instrument "namely in respect of the election expenses return for the long campaign period".
He also denies "knowingly making a false declaration on an election expenses return".
Little denies three counts of "intentionally encouraging or assisting an offence" in relation to the expenses returns.
The trial continues.