We spoke to the series director behind The Mighty Redcar about hope, talent and people.  
"The stunning seafront, the old Regent Cinema and views along the beach looking across towards the old steelworks really blew me away. That mixture of industry and nature was visually amazing. I knew then, that if we could find enough young people to tell their stories, we'd be on to a winner."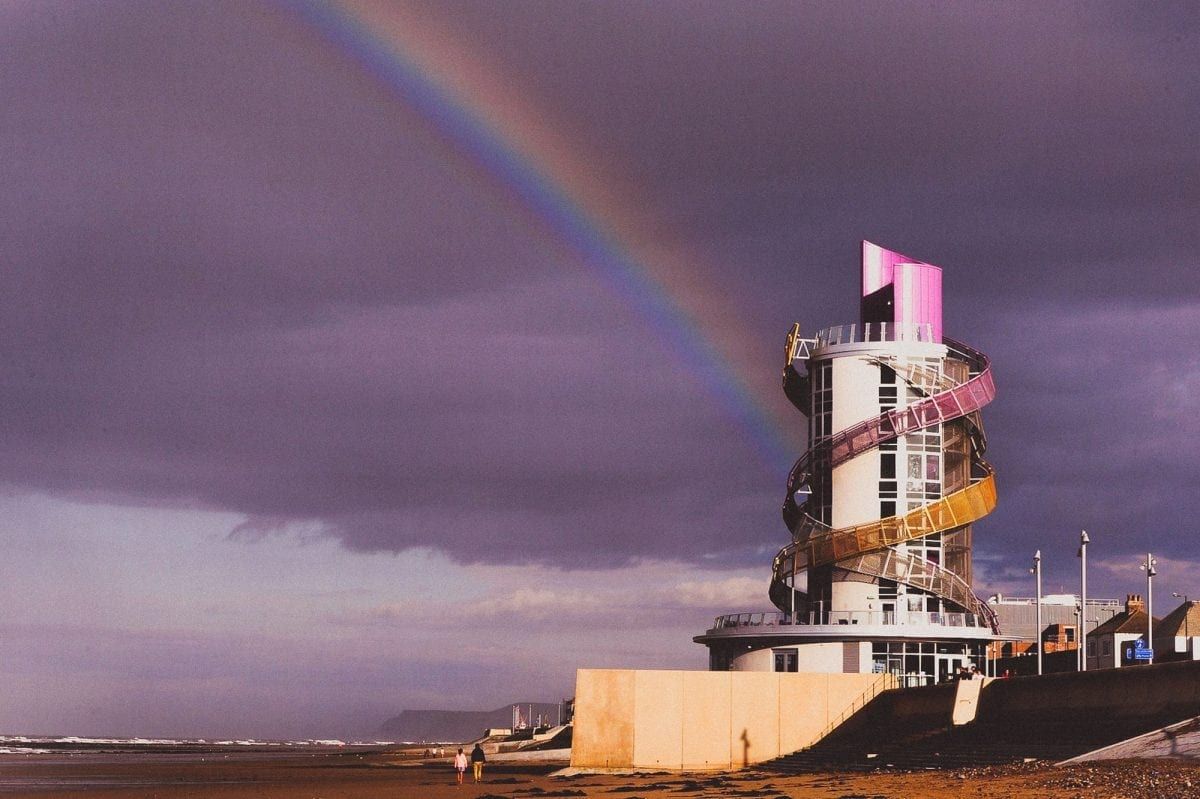 Daniel Dewsbury tells me over the phone in a gentle Merseyside accent, he's talking about his first impressions of Redcar. Dewsbury is the series director behind BBC Two's new, real-life soap opera, The Mighty Redcar.If you haven't seen it already, you should probably load up BBC iPlayer right about now, as it's one of the most important documentaries of its time.
The four-part series, the last of which airs at 9pm tonight on BBC Two, carefully touches on hard-hitting issues faced by oppressed working-class areas – like a redundant social mobility structure and a clear lack of opportunities – while showcasing the enormous amount of talent and community spirit in towns like Redcar. Helped along by a euphoric 80's playlist – featuring bands like The Cure, The Sundays and Kate Bush – The Mighty Redcar delivers warm, tingly feelings of hope in times of adversity. 
The show is an empathetic, seldom-shown glimpse into life in one of Britain's many forgotten post-industrial, pro-Brexit towns shot through the eyes of valiant young people trying to find their path in the world – from an aspiring female mechanic named Jess to James, a stereotypical wrong-un trying to make good after a tough start in life.
Dewsbury and his team spent over a year carefully building relationships with locals – fractured by previous shows like Benefits Street. He tells me people were wary of the crew at first, but once word spread that they were 'alright'– through working men's clubs, pubs and cafes – people began calling him up to suggest ideas and helping out on set. 
From heartrending stories, larger-than-life characters and stunning drone shots looking over the North Yorkshire seaside town, The Mighty Redcar shows both the beauty and grit that lies within communities like Redcar.

What's refreshing is that Dewsbury and his team could have easily fallen in line to portray Redcar locals as archetypal thick, Northern, knuckle-dragging racists, but they didn't. They chose to celebrate the resilient, hard-working nature of the talented people forgotten by successive governments. But why did they decide on Redcar?
"We chose Redcar because they (the BBC) wanted to find a place trying to change its identity in the UK. Redcar came up because the steelworks had closed." Dewsbury explains, referring to the closure of Redcar Steelworks in 2015, where an estimated 3,000 jobs were lost directly and more as a knock-on effect, a substantial loss to a place made up of around 35,000 people.
Dewsbury admits that The Mighty Redcar wasn't initially going to focus almost entirely on young people, but after spending some time there, suffering his own knock-backs (the school they were meant to film in pulled out), and after a discussion with his editor they decided to focus on two things: youth and hope.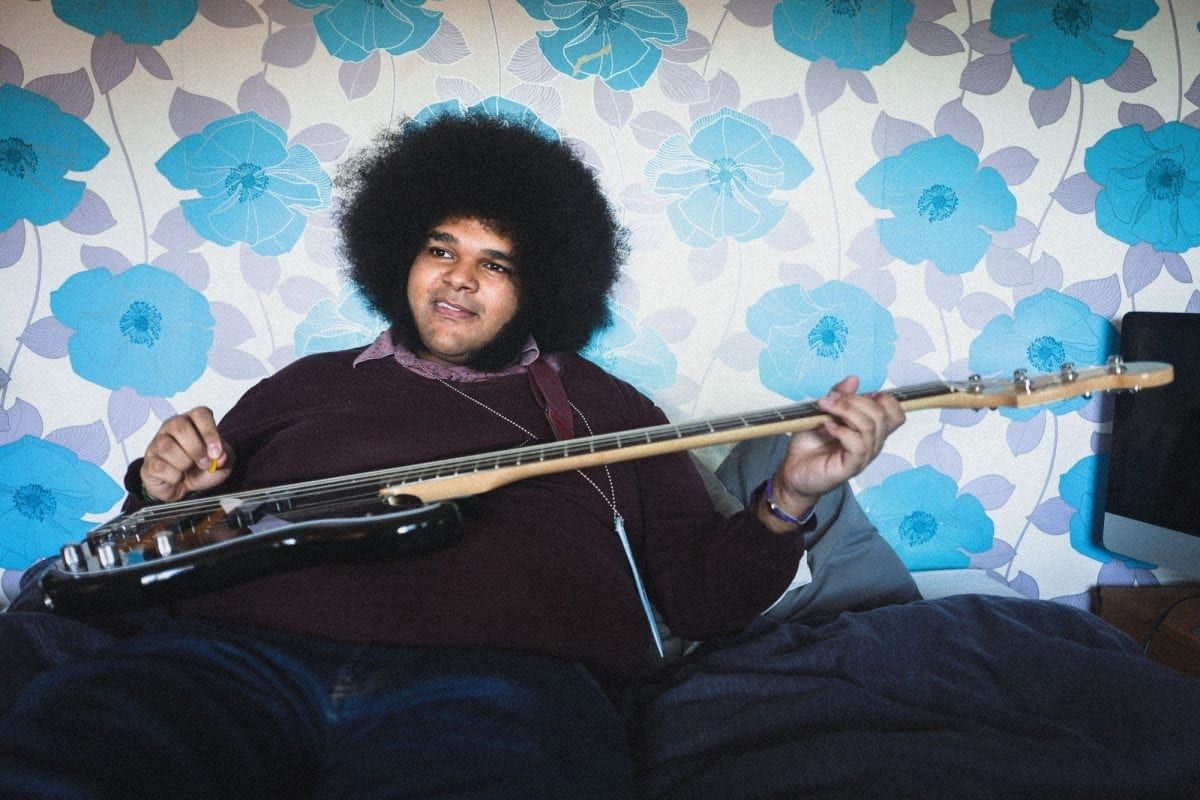 "The editor said to me from what he'd seen from the rushes, it felt like there was still hope in Redcar, which for people living in places like London, is hard to understand. But there's bags and bags of hope. And actually, loads of aspiration and talent."
Coming from a place just down the road from Redcar, I agree with Dewsbury on that. Despite the hardships faced by people across Teesside, there is still a tenacity and a hunger to succeed. People have a never-say-die attitude and are intent on overturning their fortunes – regardless of the hand they've been dealt. And not everything is bleak, as the directors of the show have kept in mind. From its lemon tops and scenic walks, to its proud industrial history and quick-witted residents, the area has plenty to offer.
Image Credit:
BBC/72 Films Ltd/Daniel Dewsbury
But what did Dewsbury think when he first set foot in Redcar?
"I purposely didn't read any newspapers or anything because I wanted to just feel what the town was like."
"People find it very odd for me to say this, but I just found it really interesting."
"It just felt like I was back in Seaforth where I grew up." He says. 
Although he admits having a fairly middle-class upbringing (both his parents worked in advertising), his grandparents were, as he describes 'proper working-class'. And unlike some, more fortunate people working in the media industry, Dewsbury wasn't gifted his career.
After finishing school, he spent a year working two jobs – in Subway by day and a petrol garage by night – so he could save up enough money for university. But before he went to uni, he decided on getting some experience in TV, so he moved to the big smoke. There he bagged a job at a London film company, where he slept in the office to save money on rent. 
After a ten-month stint in London, he went to university in Lancaster to Study Anthropology and Cultural Studies, but always harboured dreams of becoming a director. He's since gone on to direct shows like the Hospitaland the Detectives after impressing during a researcher apprenticeship with the BBC in 2008. The Mighty Redcaris his first role as series director, but he's keen to point out that he is a small part of a big team. The show has already had rave reviews on social media, as well as a 5-star review in the Guardian.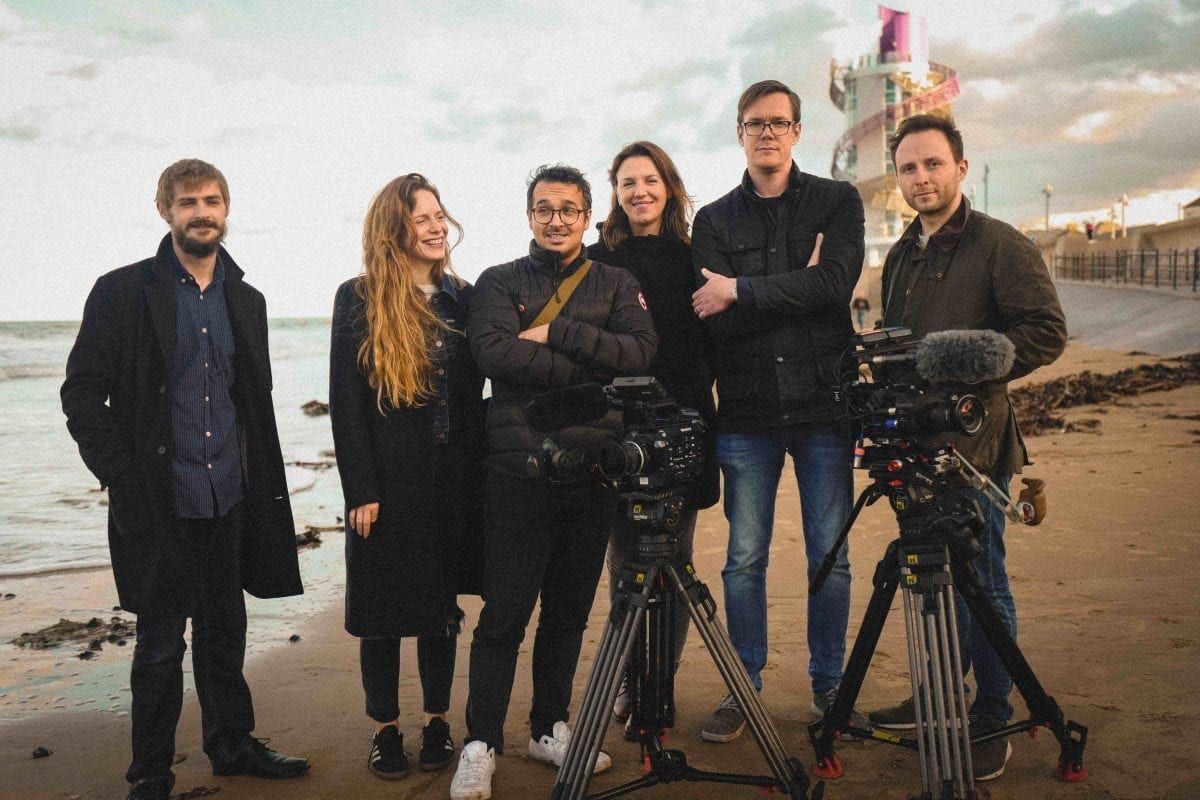 "I used to read the Guardian when I was working in the petrol station. I was trying to look a bit more sophisticated than I was I think. I remember reading the G2 and thinking 'bloody hell, one day I'll get that'." 
Explains the 33-year-old who has been working in TV now for 12 years. He goes on to tell me that the Guardian appraisal of The Mighty Redcaris his first proper review. But he's quick to point out that, for as much as him and the team appreciate a pat on the back from industry peers, it's the feedback from people in Redcar that means the most to them.
He recalls a story when he received some negative comments from locals, wary he was making another Benefits Street, before the show had aired. But it was the same people who contacted him on Facebook after the first show was aired to apologise.
"For someone to come and find me over a comment they made weeks ago, probably really flippantly, I think that really exemplifies the people in Redcar. It was humbling that. To get that, it just meant the world."
I ask him what he made of people in Redcar.
"I like that the people of Redcar call a spade a spade. They're honest to a fault and if they don't like you, they tell you and if they do like you, they tell you." 
"And what I also really loved was once you had people's trust, it was total trust. I don't think I've ever had that in a job before.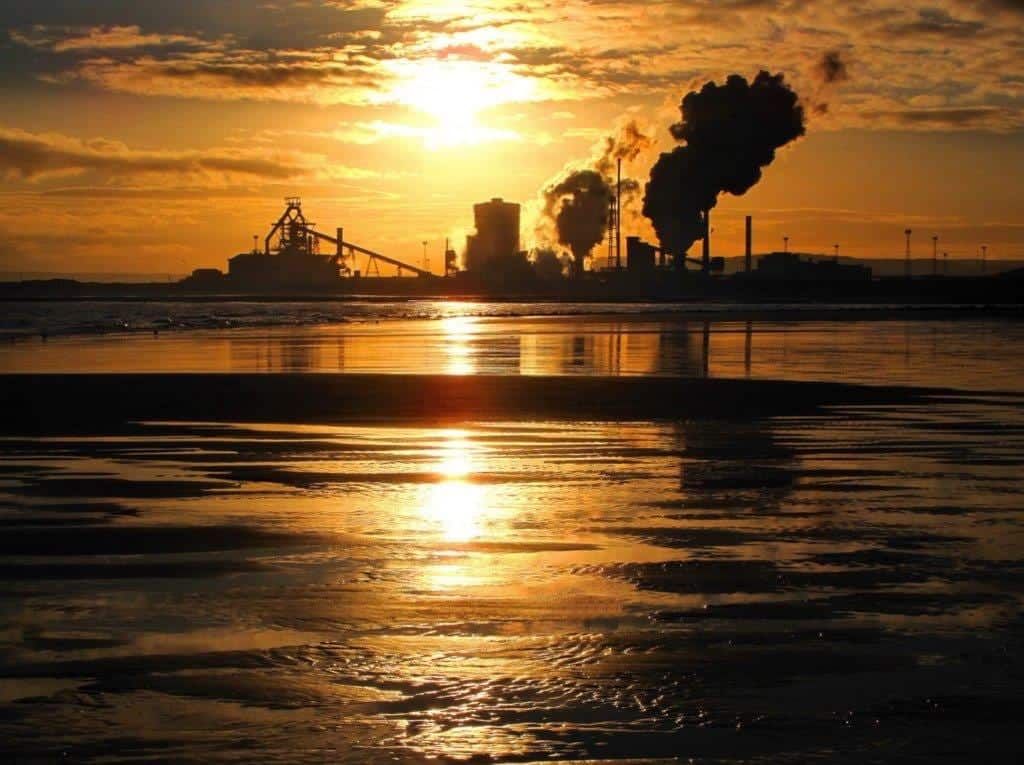 Trust is something that has been lost in this part of England, since the closure of the steelworks and because of shows like Benefits Street. But it is something that Dewsbury and his team worked hard to earn. He tells me they managed to do so by being open and honest with people about what they were doing, involving the community in the project, rather than shutting them out. And it's that open, non-filtered sincerity that makes the show so touching. 
Without it, the team wouldn't have been able to show a different side to a working-class town like Redcar. A side you only see if you were brought up in the area, or spent nine months living opposite a chippy there. Thankfully for us, the latter is exactly what the director and his team did. And that's why The Mighty Redcar is a 'proper' winner that will be embraced and cherished by many people facing similar challenges in post-industrial towns like Redcar.
icture Shows: Madison – (C) 72 Films Ltd – Photographer: Daniel Dewsbury
Daniel Dewsbury dedicated the interview to his co-workers, Stu Bernard, Jonny Ashton, Sam Santana, Lisa Nicolls, Izzy Rogers and the rest of the team. As well as all contributors who helped in the making of The Mighty Redcar.
The final episode airs tonight at 9pm on BBC Two. You can watch all three previous episodes of The Mighty Redcar on BBC iPlayer now.